With a people-planet-profit approach it's no wonder that this Swiss company has a loyal following of customers – and employees – around the globe. Are you ready to join them?
V-ZUG's General Manager of Business Development, Aaron Haynes, will soon be swapping Sydney for London having been recently promoted to Managing Director for V-ZUG UK. It's a great move for this seasoned industry professional – as well as a strong reflection of the growth of V-ZUG locally and the experience of the team that has underpinned that expansion.
Australia was one of V-ZUG's first international markets and since launching here over 10 years ago the brand has grown exponentially. More recently under the leadership of Australian managing director, Nic Naes, a focus on B2B sales has seen the Swiss bespoke manufacturer increasingly appreciated by the architecture and design scene for its approach to innovation and sustainability, and it is across this community that Naes is casting a wide net to find his next National and NSW Business Development managers.  
"Our design led approach, along with our lived commitment to innovative and sustainable thinking, resonates with Australian architects, designers and creatives. It's something we are proud of. Growing our footprint nationally, with our own V-ZUG brand spaces and continuing an upward trajectory means that we need to plan for the future. These new Sydney based roles will be key in building relationships while nurturing established partnerships. We want to be open to finding the best fit and considering candidates from diverse backgrounds and skill sets who can potentially offer different perspectives."
The company's coveted kitchen and laundry products are highly regarded by customers for their quality, longevity, reliability and environmental efficiency, and the ground-breaking Excellence line has continued to set the standard for the premium sector since its launch in 2021.
In addition to these reputational pillars making the new managers' day-to-day roles infinitely easier, they can look also forward to the launch of a new studio in Sydney's Surry Hills opening Q4 2023. Other tools include a brand new website vzug.com, the company's strong post-sales customer care service and the established partnership with exclusive supplier, Winning Appliances, which recently updated its Redfern and Northmead stores.
A unique approach to people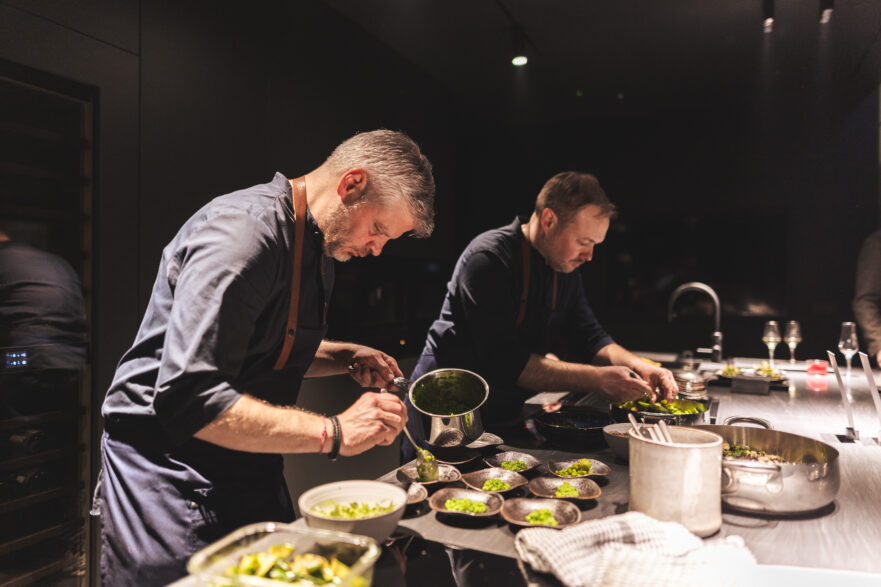 Internationally, the company has over 2000+ employees and uses a highly collaborative structure, where cross-functional teams work closely across borders and timezones, and where diversity in approach is encouraged. It's not unusual to find employees with multi-disciplinary backgrounds, such as Chief International Officer, Alberto Bertoz, and Head of Sustainability, Marcel Niederberger who both have qualifications in the contrasting fields of Engineering and Economics.
This breadth and range of experience is not limited to executives. Product Manager Patrizio Caserta came to his role after a decade as an optometrist before studying business and discovering a passion for the product development process. Amongst the chefs in the Gourmet Academy team, you'll find past experience at Michelin-starred restaurants and five star hotels, but dig a bit deeper and you'll hear about how other roles in HR, real estate or agriculture have provided additional insights which continue to inform what they do. More locally Sally Lukey's backstory is no different, having joined V-ZUG's Melbourne Gourmet Academy in 2011 as a demonstrator after previous experiences in education and HR, before rising to Head of Marketing.  
The key takeouts are that there is no textbook V-ZUG employee and that there are genuine opportunities within the company for role diversification and promotion.
As Bertoz says: "We do things differently to most others; often motivated by non-traditional business objectives. And we're finding that there's a growing group of customers wanting to join us on the journey."
London calling
While Haynes will miss out on the launch of the Sydney studio, when he gets to London he'll be walking into a brand new showroom on Marlyebone's prestigious Wigmore Street, which incorporates learnings from the company's international expansion over the past decade and provides a number of different spaces for customers and business partners to discover and experience the brand. The London interior includes local touches, such as a long dining table by British architect John Pawson which provides a communal place for design professionals to bring their clients and sit and discuss ideas.
What will remain the same for Haynes, and his successor back in Sydney, is that those discussions with clients will include 2023's main new product launches, the highly anticipated CombiSteamer V6000 45L Grand and the WineCooler V4000 90.
For his part Haynes is looking forward to the new role:
"I am excited and grateful for the opportunity that is in front of me. With the incredible studio in the heart of London's kitchen design precinct, the UK team and I have the perfect tool to share V-ZUG and continue to build partnerships with UK achitects, designers, builders and developers. The support within V-ZUG as an organisation is amazing and we will all continue to collaborate across markets and with HQ to build shared success."
Prospective candidates for the National BDM and NSW BDM roles please contact James Mulhearn at Six Degrees Recruitment