Decades in the making, Wave Grate is Stormtech's first aluminium grate, providing an affordable, high-performance drainage alternative for residential bathroom applications.
Stormtech has established a new standard for contemporary Australian bathroom design and drains with Wave Grate, an architectural drainage solution for architects, specifiers and industry professionals looking for a high-end, Australian-first product at a mid-range price. Featuring a unique wave profile previously unseen in the market, Wave Grate's sleek design not only seamlessly integrates into modern interiors, but does so while delivering high-flow water removal.
Designed and manufactured in Australia, Wave Grate is a high-flow linear drainage solution made from Australian sourced and treated anodised aluminium. It is certified under WaterMark WMTS:-040:2021 to comply with the Plumbing Code of Australia and exceeds Australian Building Standards for quality and safety.
In 1989, Stormtech made their international debut with their enduring "linear drain" design. With the aid of this cutting-edge drainage solution, disabled clients had greater access to showers and homeowners could install high-performance drainage that enhanced, rather than detracted from, the aesthetic appeal of their space.
Stormtech quickly established a reputation as innovators of high-quality bathroom solutions by combining Australian knowhow with design-forward solutions. Today, Wave Grate continues this tradition. "Wave Grate is 100 percent Australian in every sense," Stormtech managing director Troy Creighton said. "It is designed and manufactured in Australia for Australians and will give excellent performance suited to our harsh environment."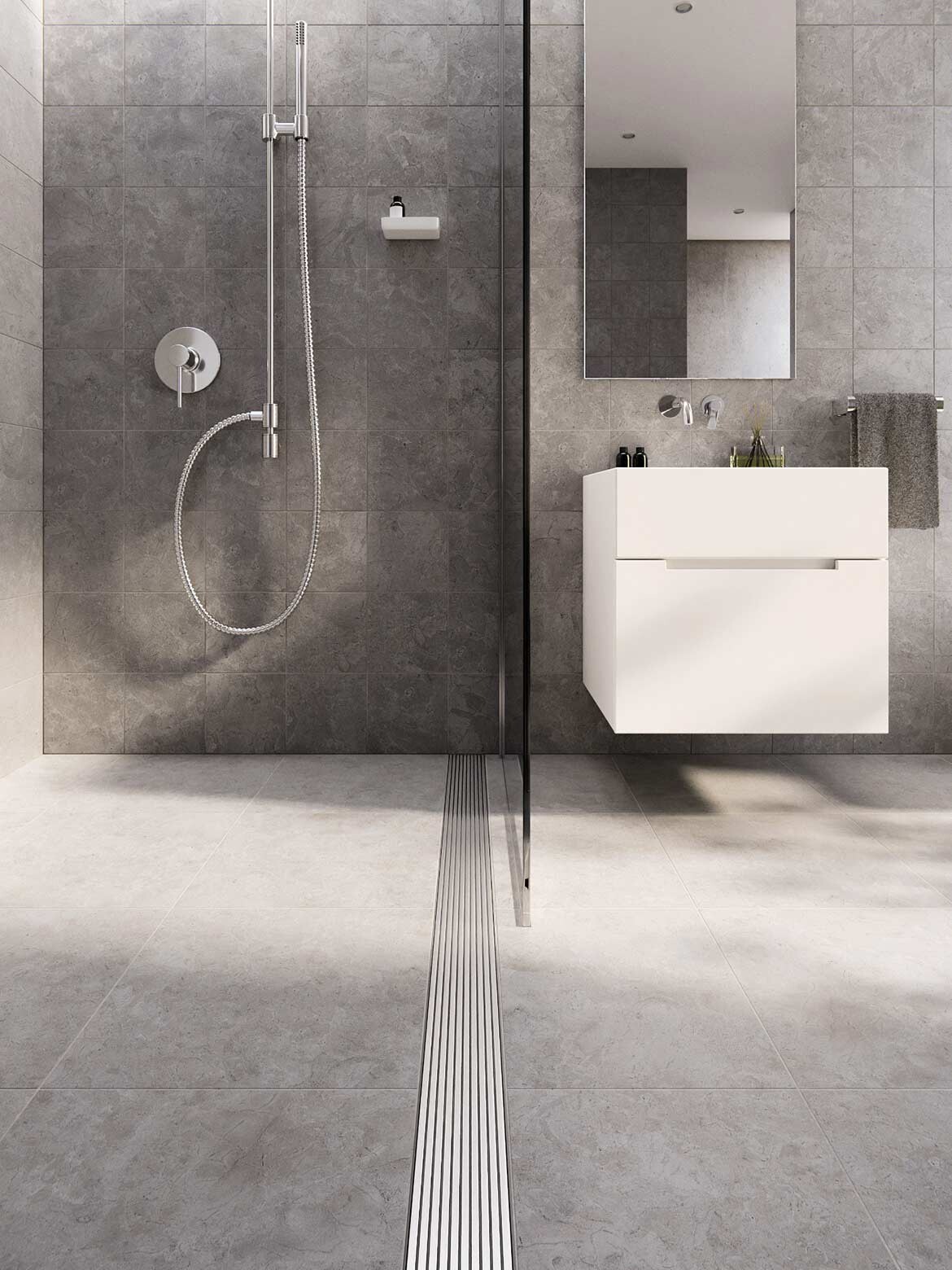 To meet Stormtech's high-performance expectations, an insulator was invented to guarantee that the aluminium grate and stainless-steel channel are separated thus eliminating the possibility of corrosion. Design flexibility is provided with an easy-to-clean grate design available in a silver, brass/gold or satin black finish, with modular kits, made-to-length, and fixed length units in both uPVC and stainless-steel channels.
Every aspect of Wave Grate has been carefully considered by Stormtech to ensure this new solution makes life easier for its users. With cleverly concealed drainage channels, it is more aesthetically pleasing in a bathroom, and provides high flow rates while being comfortable to walk on. It is not only easy to clean, but it will also never fade and is corrosion-resistant. In addition, the design offers a safe wet area finish because it uses surface tension to "grab" water and keep it off the grate.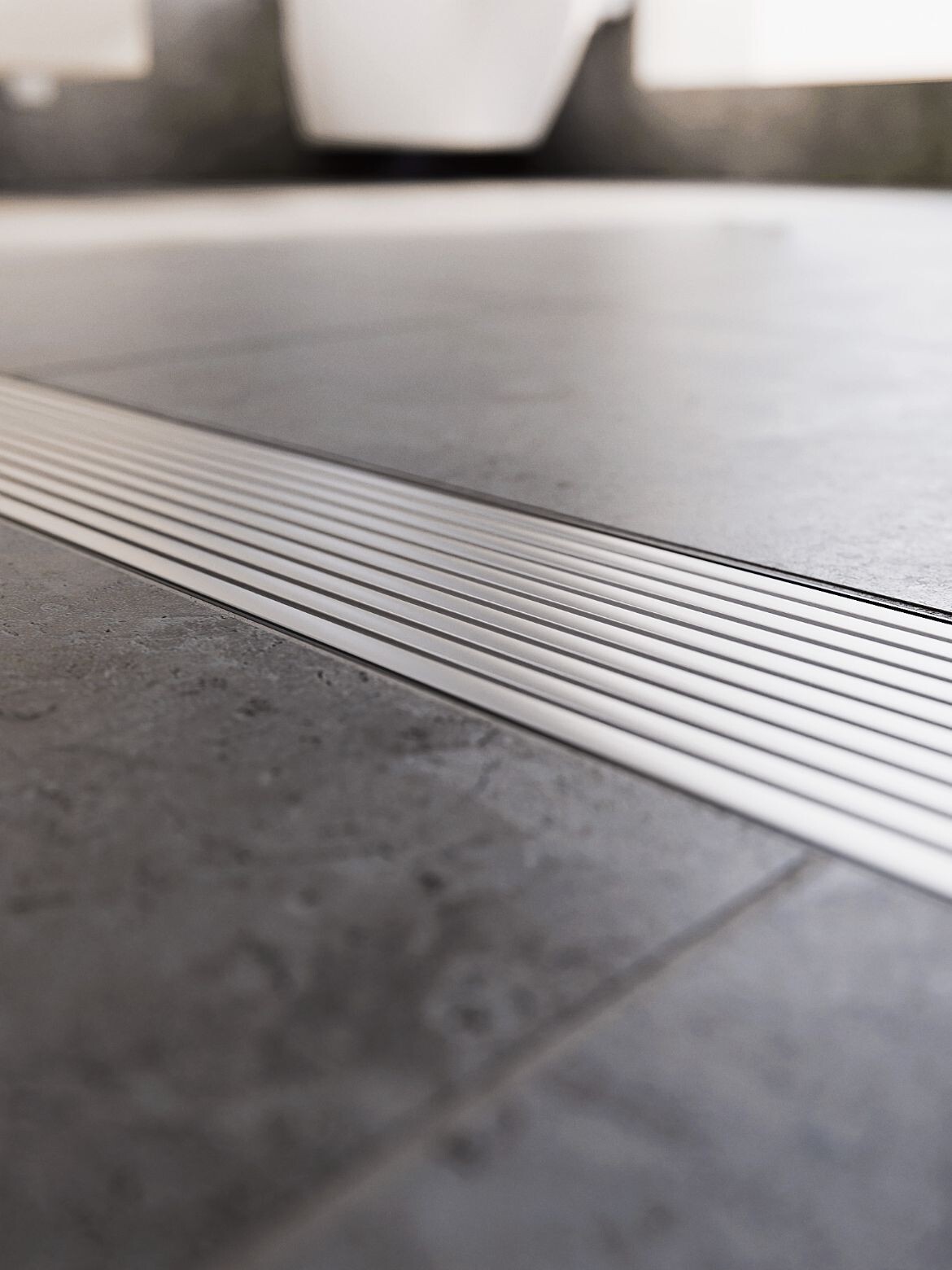 A culmination of decades of research and development, Wave Grate is a game changer for modern drainage. "When Stormtech started designing sanitary drainage solutions, extruded aluminium channel was, and still is, deemed not to be a suitable material for sanitary drainage when used in contact with cement or concrete," Mr. Creighton explained. "While our stainless-steel grate designs are known all around the world, it wasn't until we had the legal and technical design problems solved, enabling us to apply for the assurance of WaterMark Certification, that we could finally make the Wave Grate a reality for those seeking a mid-range product with superior performance and style."
Learn more about Stormtech's Wave Grate here.
Stormtech