While looking out towards a stunning view is highly desired for many, not every residence has an outside view to capture. But that doesn't have to be a bad thing – with clever architecture and a quiet sense of peace, these homes show that the best view is sometimes inside.
With introspection at heart, the view these beautiful projects enjoy is within the home. From outdoor rooms to courtyards, the view, need not look out, but rather, as with these projects, attention can be given to creating views inside.
With internal microclimates made through the architecture and landscaping, these internal areas give tranquillity and visual delight in equal measure.
A House for Humans and Dogs by EKAR Architects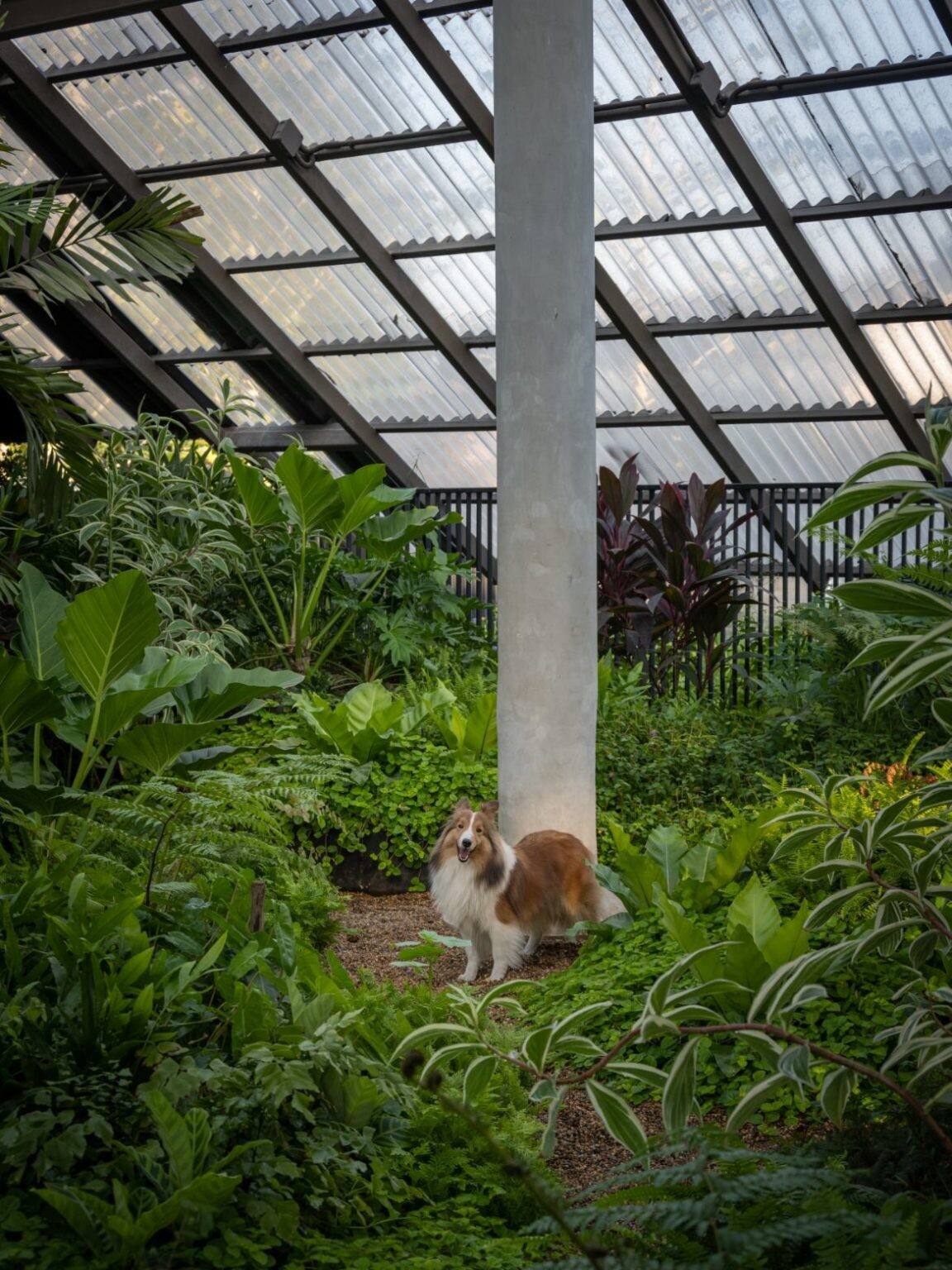 The starting point for the residence was to create a place where not only he could live but where his dogs could also fully enjoy themselves. 
To bring the client's vision to life, the design team at EKAR Architects conducted extensive research on the project's context to understand how the architecture should be configured. Tambon Phra Prathom Chedi, west of Bangkok, Thailand, is an agricultural province known as the "national kitchen," where pork, chicken, and rice are exported.
Through research, the team found a wealth of interesting architectural characteristics remaining from the past to the present, particularly in the local roof designs.
The structure's exaggerated apex roof form is made from a polycarbonate and aluminium sheeting with gaps where trees grow through. The space is open to the outdoors, while still having a sense of enclosure.
Architecture and interiors – EKAR Architects
Photography – Rungkit Charoenwat
RJ House by Rakta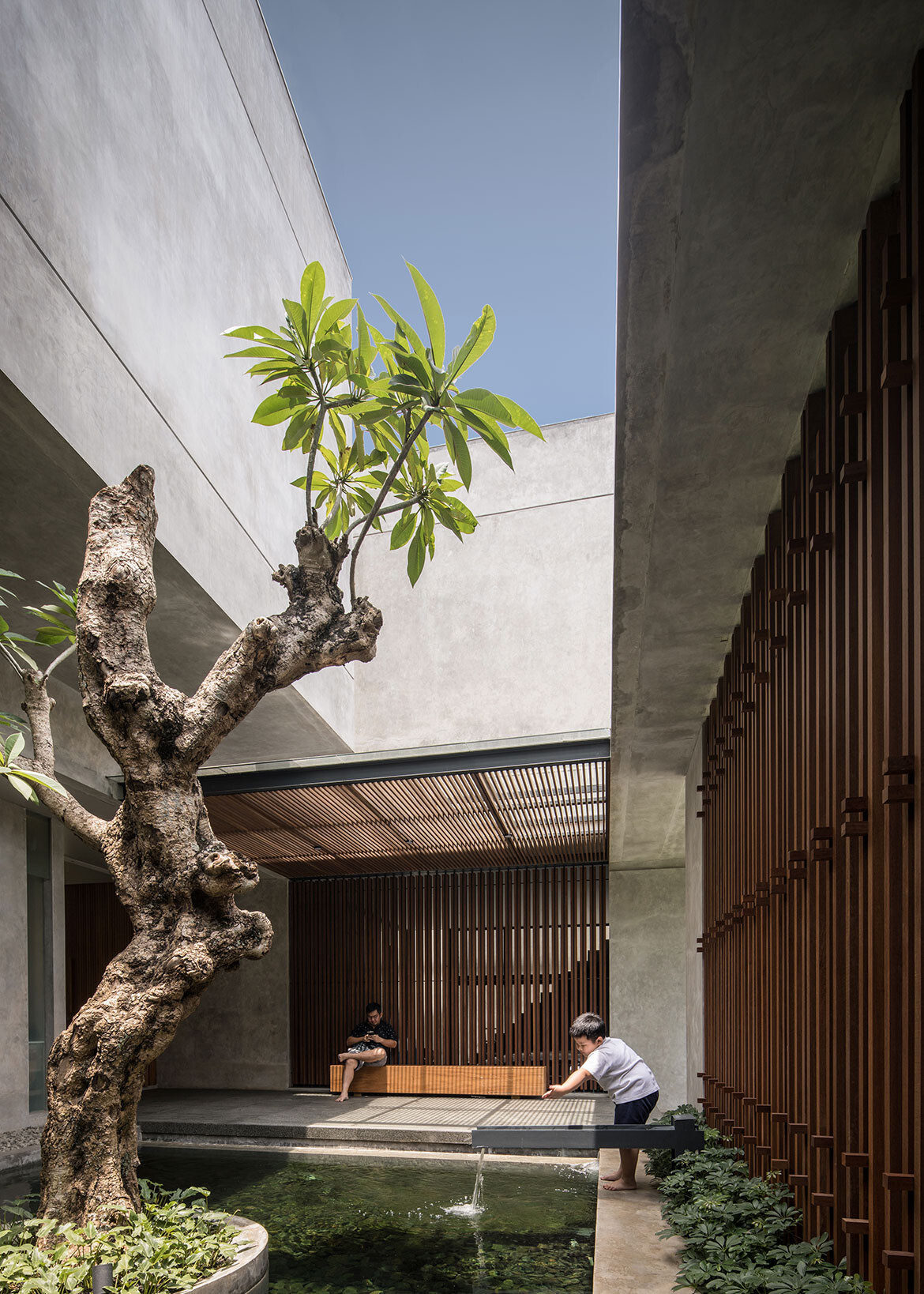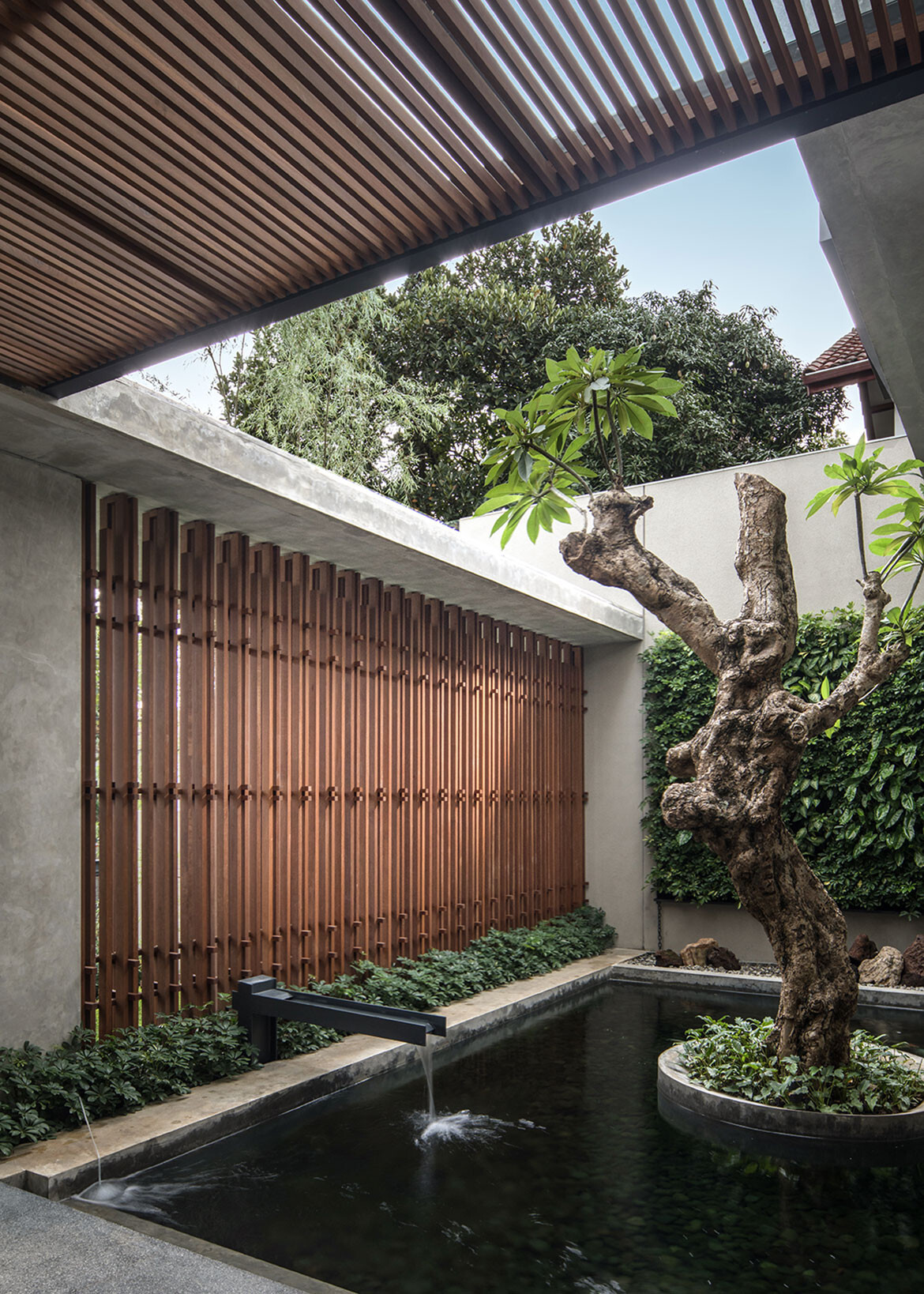 A series of striking concrete forms create a sense of privacy from the street while wrapping a tranquil fishpond and courtyard at the centre of this home in Indonesia.
Situated in the Bandung city in Indonesia, RJ House by Rakta Studio is defined by a series of strong concrete forms. The semi-detached house faces east, with the stacking positioned in a sequence that creates a dynamic yet welcoming composition when entering the house.
The materiality of the rough-finish concrete and precise edges is softened by timber screen detailing, adding a contrasting detail and depth. The brief from the client was for a home that is minimal, natural and earthy yet impactful. The reduced simplicity of the material palette speaks to this brief, comprising just three key elements – exposed concrete walls, timber and greenery.
Architecture – Rakta Studio
Photography – KIE
Chinese Courtyard House by Archstudio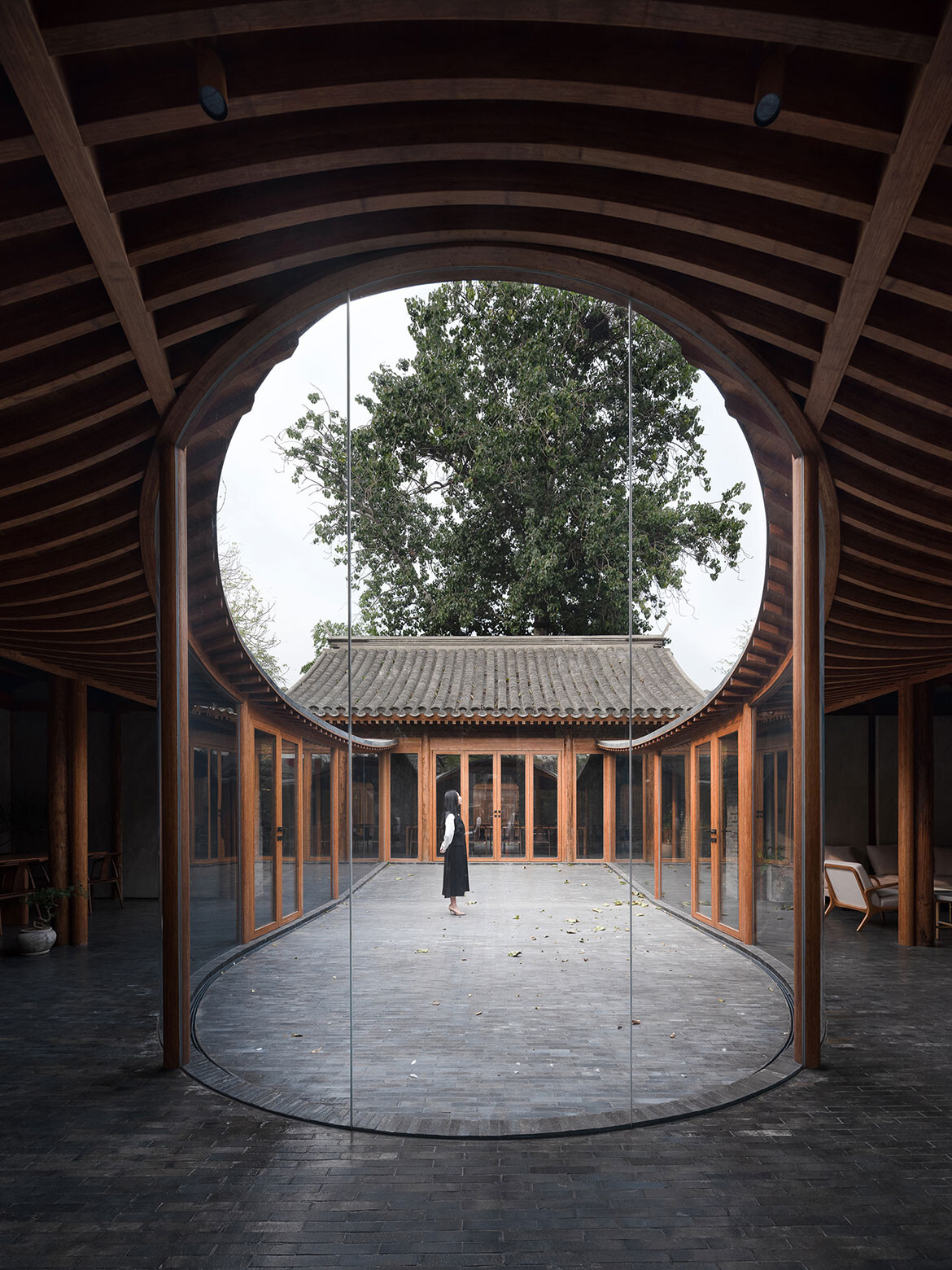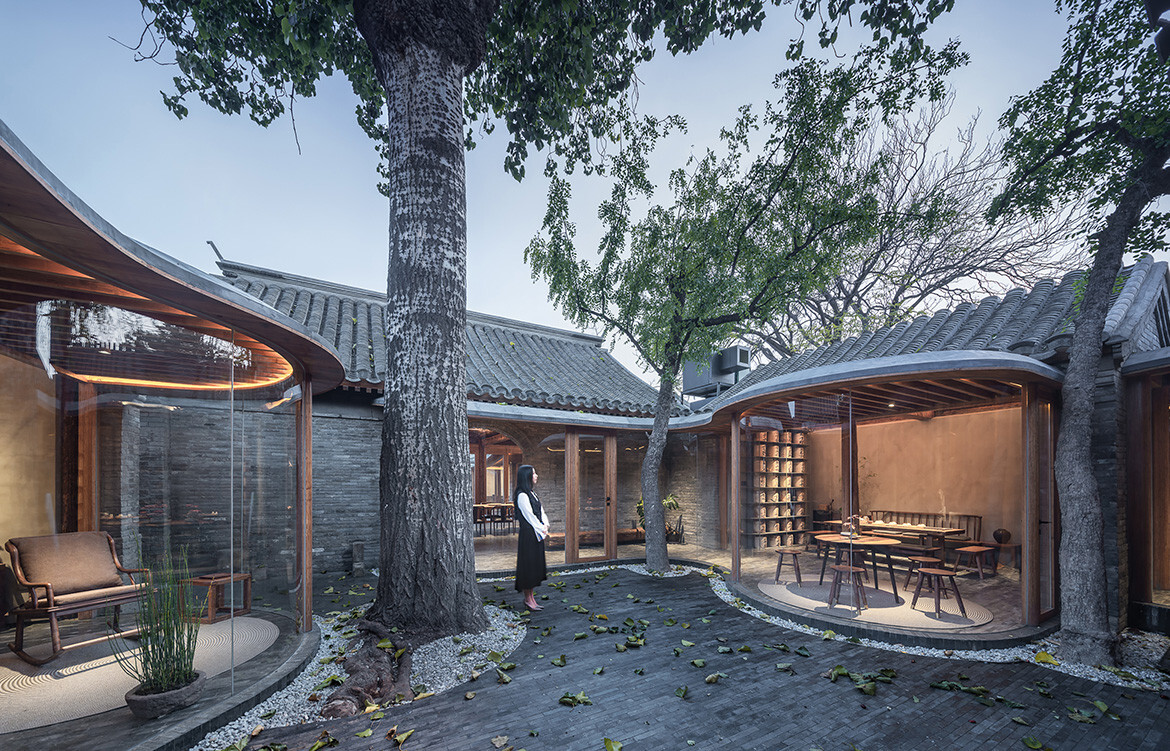 Qishe Courtyard by Archstudio is a highly considered rejuvenation of a traditional Chinese residence and an eloquent architectural synthesis of old and new.
Traditionally, the volumes of a Chinese Courtyard House comprise of four houses – or wings – each dedicated to a specific member of the household and arranged to surround the internal courtyard, a private outdoor living space protected from the prying eyes of passers-by.
"The verandah functions as a circulation route, reshapes the spatial pattern and layers, and provides a playful walking experience as well as fantastic views," Archstudio describes. Closely combined with the curved edges of the pitched roofs, the verandah forms several arc-shaped transparent spaces, which integrate Qishe Courtyard's volumes, its landscape, and sky into a cohesive scene.
Architecture – Archstudio
Photography – Wang Ning and Wu Qingshan
House Between the Wall by AA+A Architects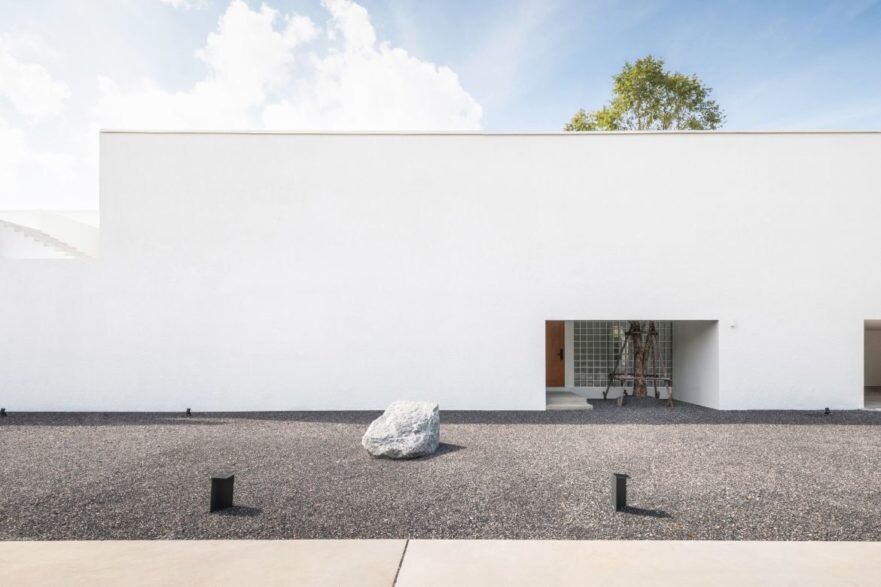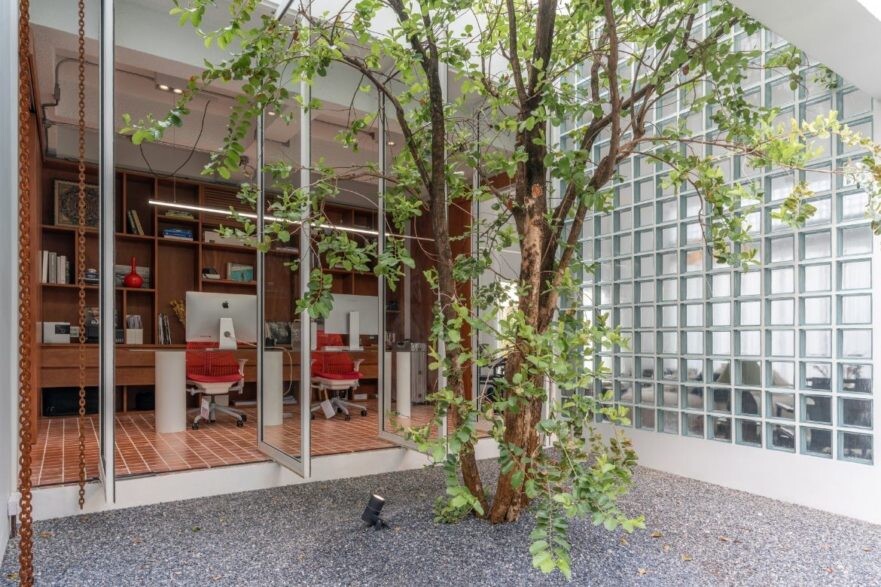 As the architects approached House Between the Wall, they faced a unique challenge: the site was a long, rectangular plot nestled beside a busy street. However, rather than letting this restriction hinder their creativity, they saw it as an opportunity to create something truly special.
The team decided to design a house that stood out with its bold and solid facade, in the form of a simple box. This choice not only prevented outside views from intruding on the property, but it also allowed for a scenic and relaxed interior space, complete with privacy and an abundance of natural light.
Architecture & interiors – AA+A Architects
Photography – VARP Photography
Courtyard House by Cox Architecture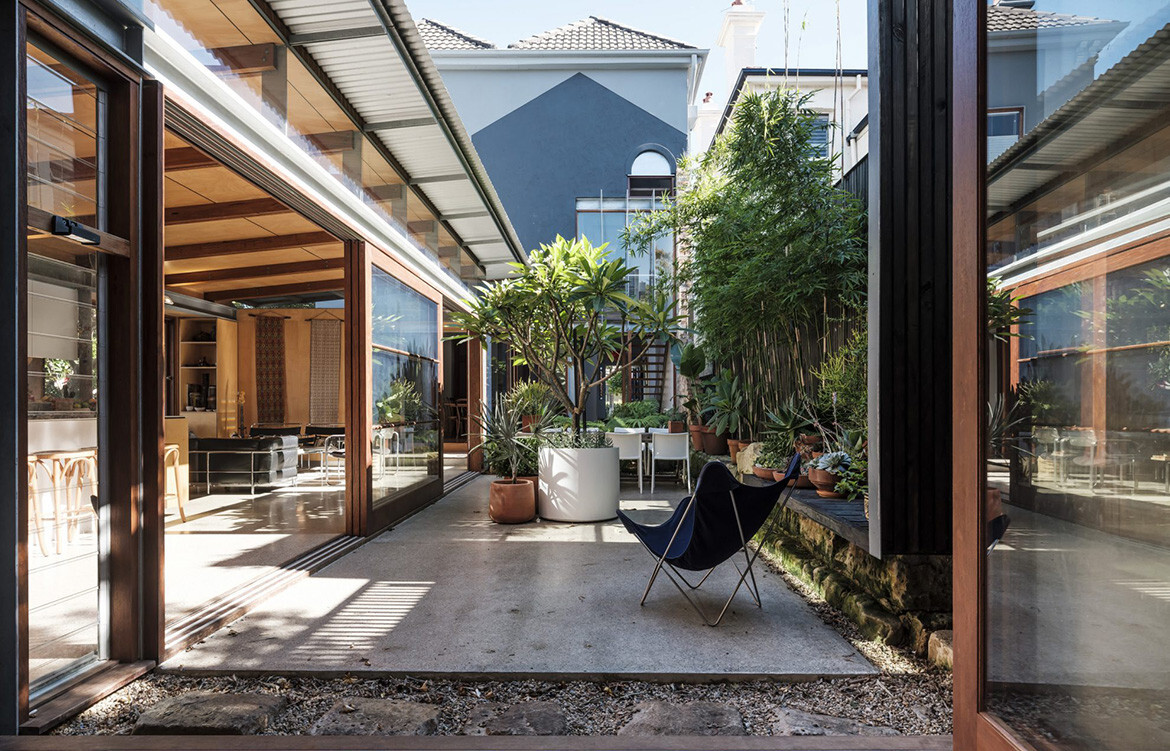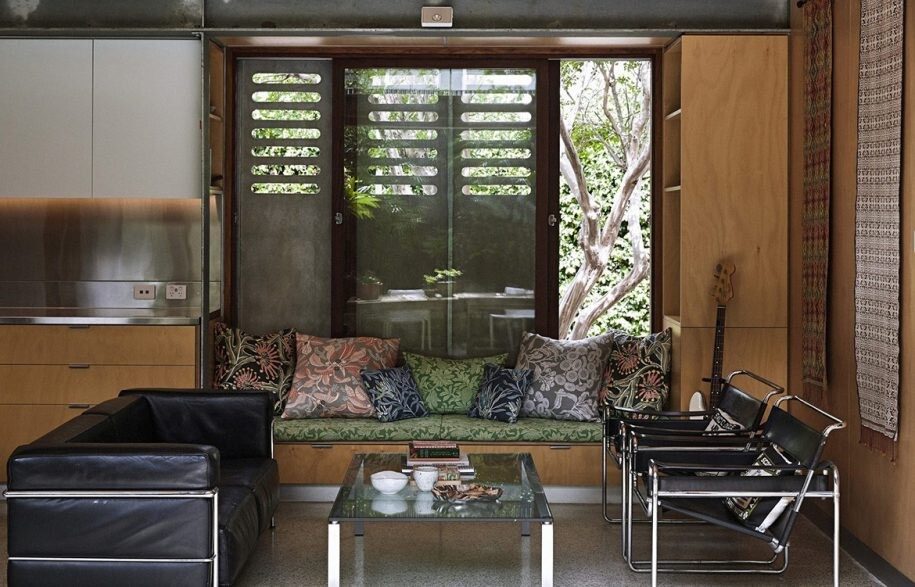 When a townhouse is typically restored, much of the pre-existing materials are replaced with newer, more modern alternatives that are installed to prolong the life of the original site. Additionally, when some task themselves with a restoration, they opt for an extension onto the back of the abode and basic refurbishment of the house that sits in front of it. Cox Architecture Principal Joe Agius has done neither of these, instead transforming his family home in Glebe — the Courtyard House — into a house that is centred around a garden, with all elements of the original 1885 structure carefully kept and reused.
Architecture – Cox Architecture
Photography – Robert Walsh
As the counterpoint to this story, we think you might like this one all about incredible views out.
---