What is it that makes a hotel feel authentically embedded in its place? Habitus editor Aleesha Callahan recently stayed at Ace Hotel Sydney to get a first-hand experience into the global phenomenon that has cracked the code on 'cool'.
Walking up Wentworth Avenue, a busy arterial road in the heart of Sydney, the front entrance of Ace Hotel Sydney stands as a beacon, potted plants and a buzz of activity, even before stepping through the door.
The building's history as Australia's first pottery factory has an immediate expression both through the large original arches, and the decorative reception desk made by the quirky Melbourne-based ceramicist James Lemon.
In the lobby, more plants dangle about, sitting casually alongside a stack of vinyl and branded swag. Beautiful people swan in and out, pet dogs in tow – there's an unmistakable air of everything feeling like the home (or the brainchild) of the coolest person you went to school with. Not necessarily the most popular, more like the one who always knew the latest it-band or had an outfit that felt months ahead of the zeitgeist.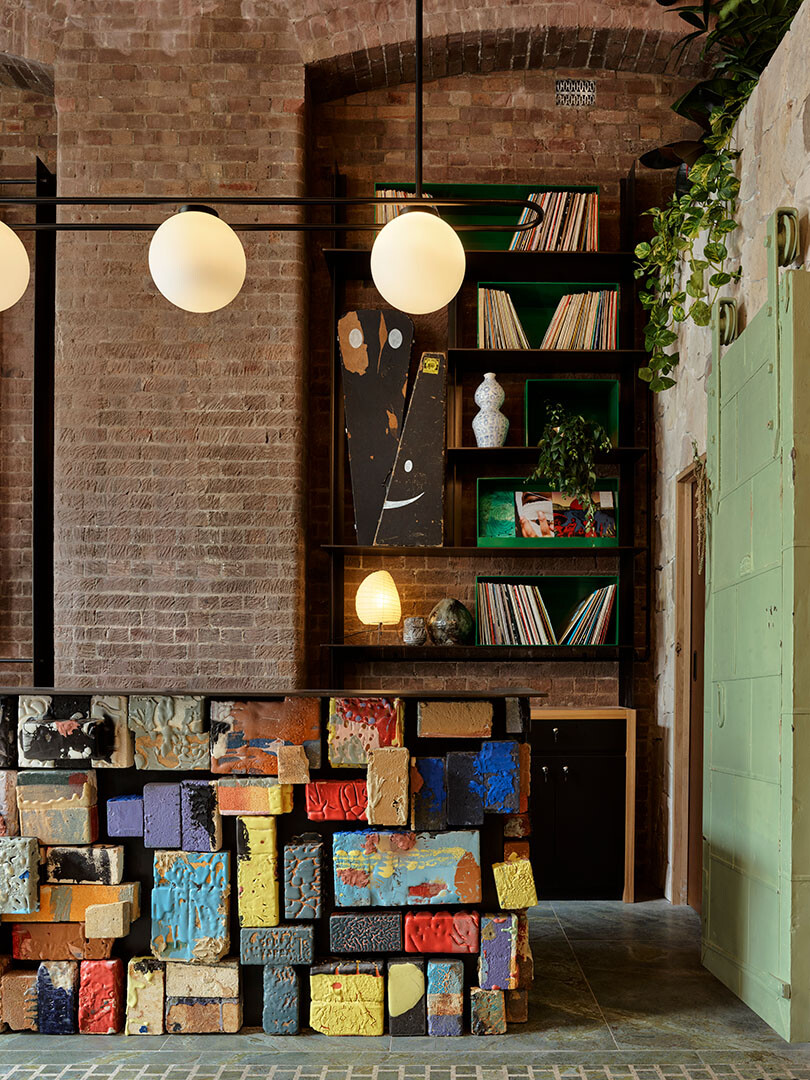 It comes as no surprise that the Ace Hotel was founded in 1999 in Seattle, with a bunch of founders from the music industry – cue the iconic nineties grunge. As the fabled story goes, they got sick of hosting musicians on their couches and opened up a hotel that would make these bohemians feel right at home. While the Ace has certainly evolved since its early days, an element of that 'just thrown together' je ne sais quoi vibe still emanates as the backbone of the hotel, albeit a whole lot more elevated nowadays.  
Ace Sydney, designed by Melbournians Flack Studio, is the first outpost for the brand in Australia and despite only operating for less than a year, it has quickly become a mainstay for locals and travellers that want to be at the epicentre of an authentic Sydney experience.  
In a globalised world, the challenge for any brand – whether a hotel, shop or restaurant – is maintaining a local flavour that doesn't feel contrived. Design plays an immense role in facilitating this authenticity, but so too does the activation of the spaces. How do you become the go-to destination for both locals and travellers?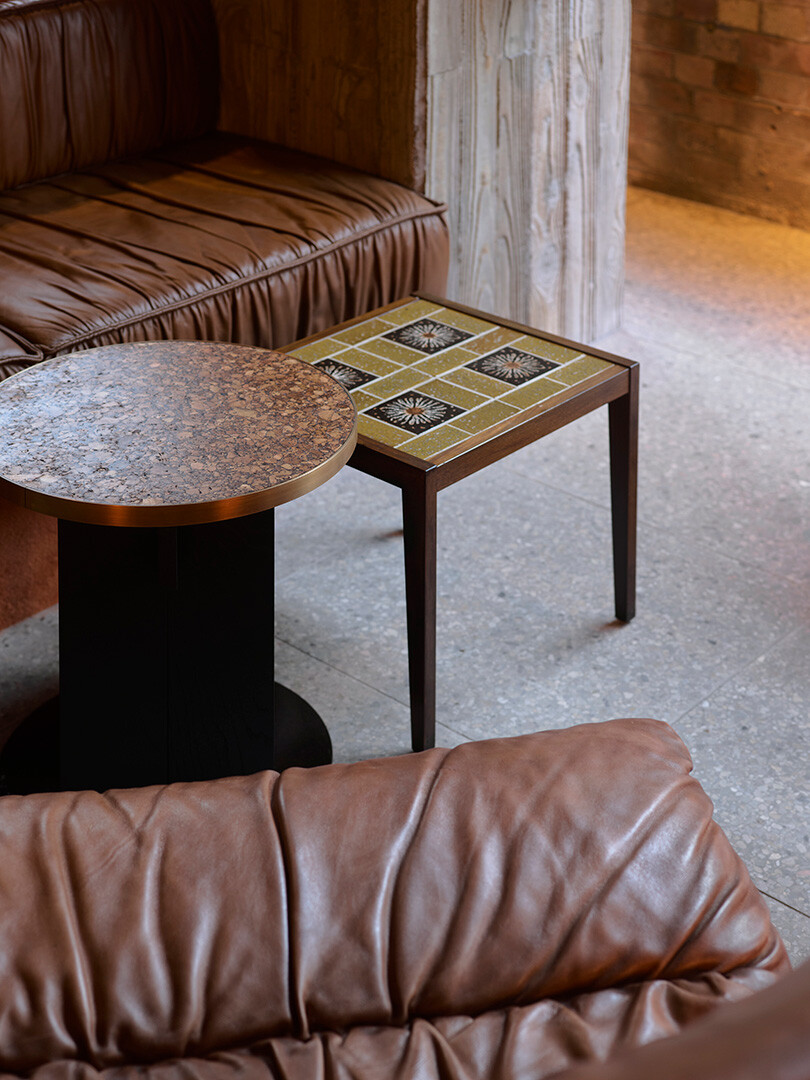 We've all had those experiences, visiting a dive bar or stumbling into a quaint local bakery, and feeling the incredible soul that makes it special. In these instances, there's more often than not a palpable magnetism from both the people running it, and the people inhabiting the space – and that's where Ace has succeeded exceptionally well.
It's an average Thursday evening when I'm there and the lobby bar is packed, folks are sipping martinis, groups are waiting for a spot to open up while others linger up at the bar. People are undeniably drawn to this place, it provides an ambience for the weary traveller and a hotspot for Sydney-siders, which is no accident.
At any given day of the week, different activations take over the lobby lounge and bar – drag shows, book launches, guest music takeovers and art installations – it's a space to be shared and embraced. Here is where the community-minded spirit is materialised, through the ongoing activation and attention that's given to showcasing local talent.
The interiors aid in facilitating this, a wall of books, affectionately called the library has been hand-selected, large art monographs, craft books, travel tomes – it's far from the colour-coded or over-styled selection that wreaks of fakeness.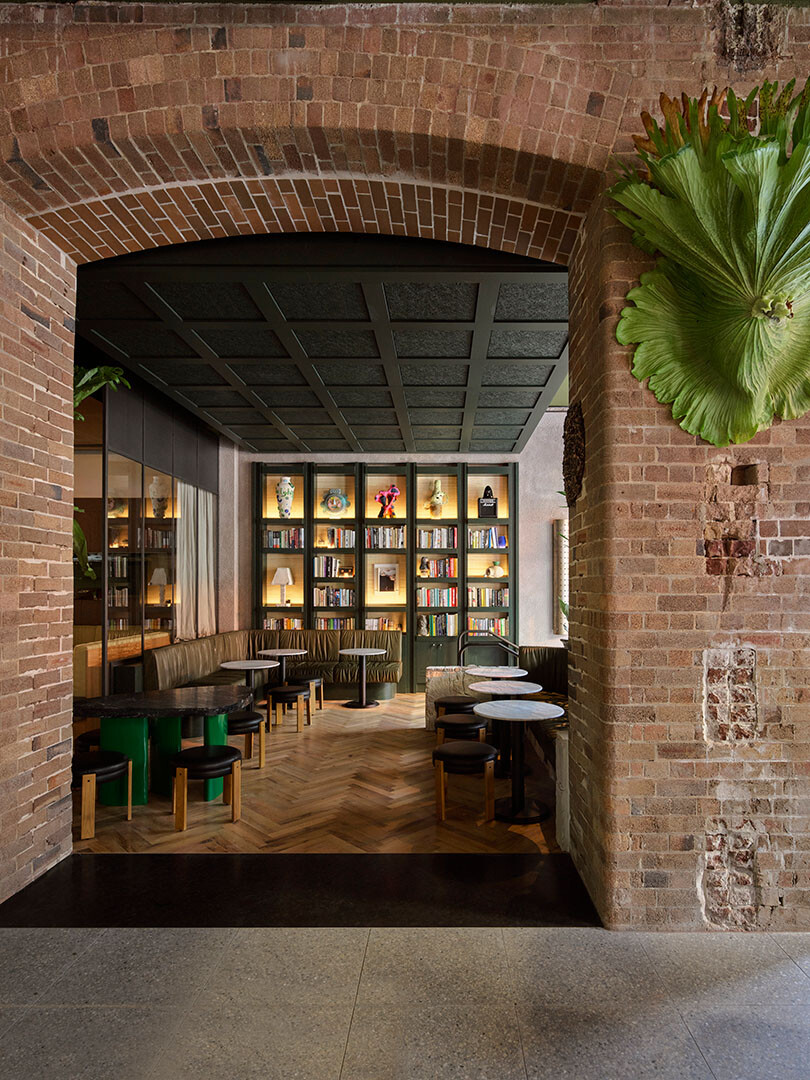 The art is also worth mentioning. There's been a painstaking amount of work put into the curation of art. David Flack, Flack Studio co-founder, collaborated with a slew of art consultants and galleries including Sullivan+Strumpf, Daine Singer Gallery, STATION, and others. Works in the permanent collection range from emerging to established, including Tony Albert, Karen Black, Julia Gutman, Nadia Hernandez, Joanna Lamb, James Lemon, Nell, and one of my personal faves, a large ceramic sculpture by Ramesh Mario Nithiyendran.
Special attention has been given to ceramics given the history of the building itself as a pottery factory. Adorning the wall of Loam, the in-house restaurant, is a custom piece by Glenn Barkley, made from recreations of found historic objects that were discovered during the building process.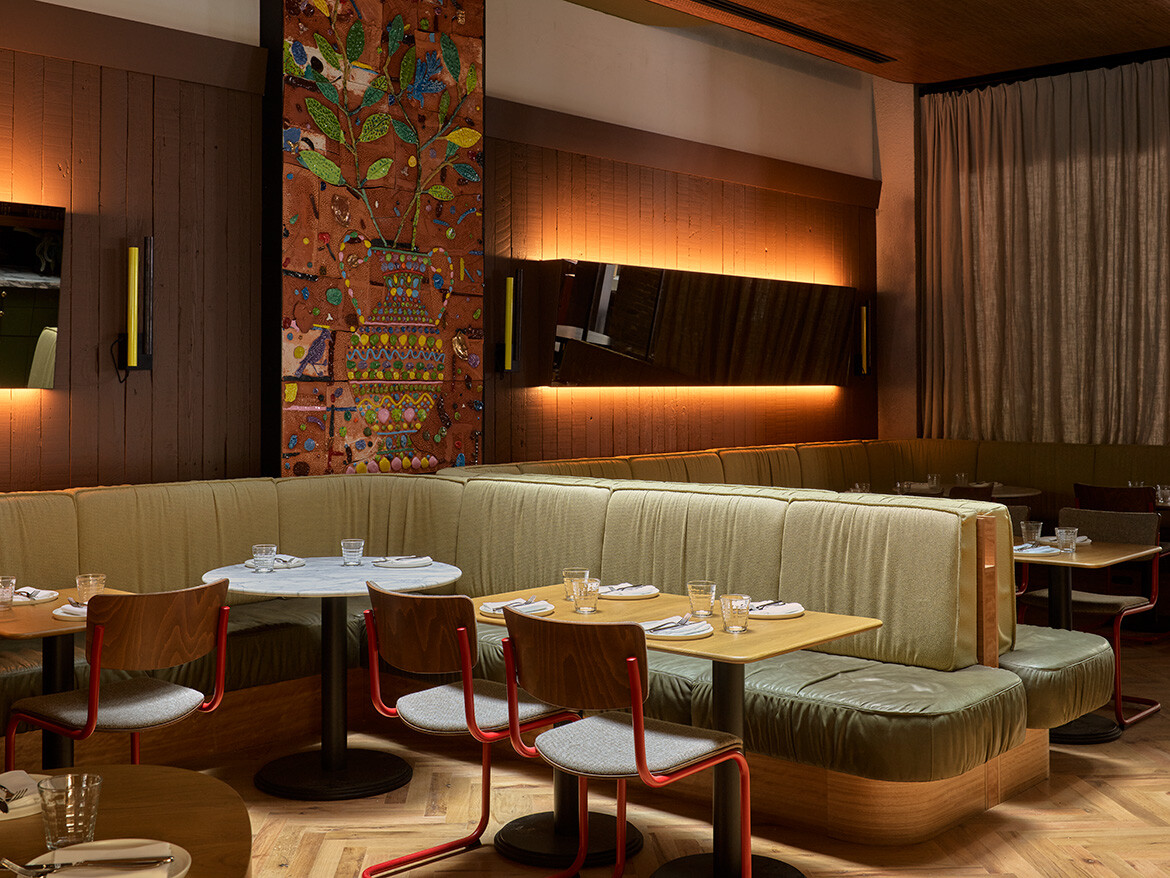 Moving upstairs into the rooms, the thoughtful touches continue. A record player with hand-picked vinyl by Michael Kucyk of the label Efficient Space sets the aural mood, each record painstakingly labelled with an explanation of the vibe, like "spin it to feel the energy".
The mini-bar is also a well-crafted addition, stocked with small-scale and boutique food and beverage brands, all of which are Australian, giving travellers a literal taste of the local food and beverage scene.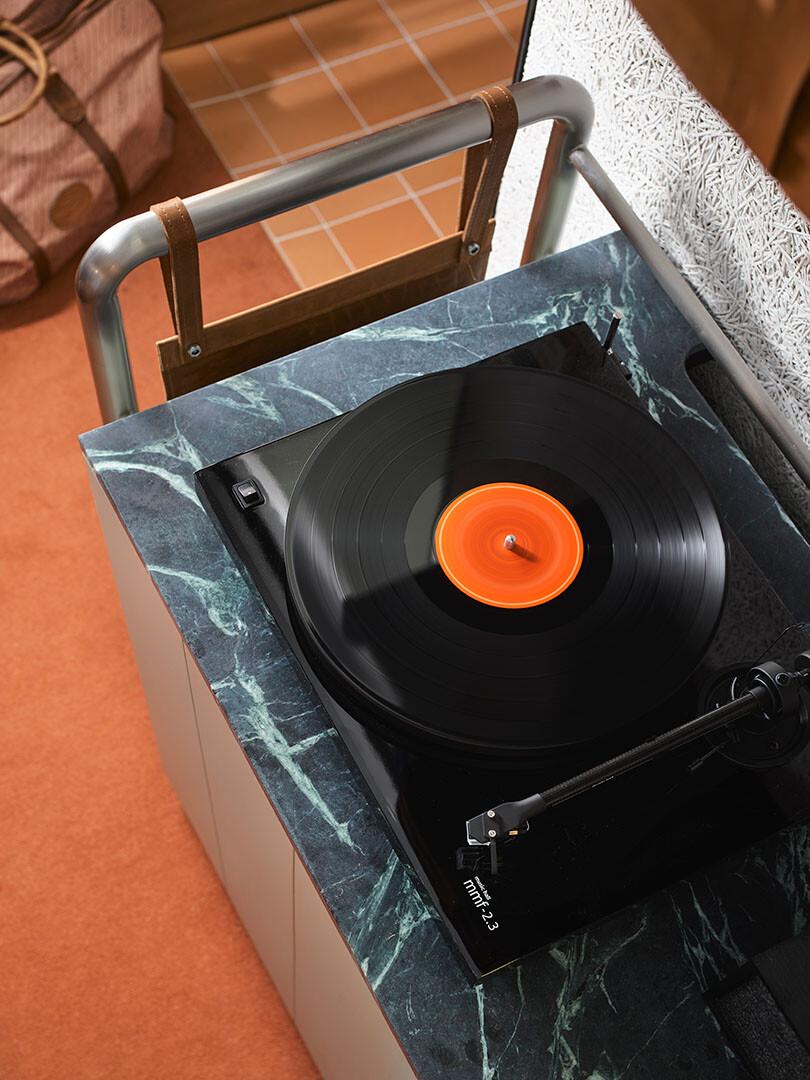 In the rooms, the focus is on creating spaces that are homey and cosy – essentially a 'home away from home'. Unsurprisingly it's the smaller elements that combine to make the whole, Deiji Studio linen robes, with a custom print by artist Jason Phu, thick tartan blankets on the bed and ample plugs within arms reach for devices.
Ace Sydney has tapped into a formula that combines design, place-making and authenticity, all of which coalesce as an experience that gives back to the community and reinforces the cutting edge of Sydney's cool.
Photography by Anson Smart
Ace Sydney
acehotel.com/sydney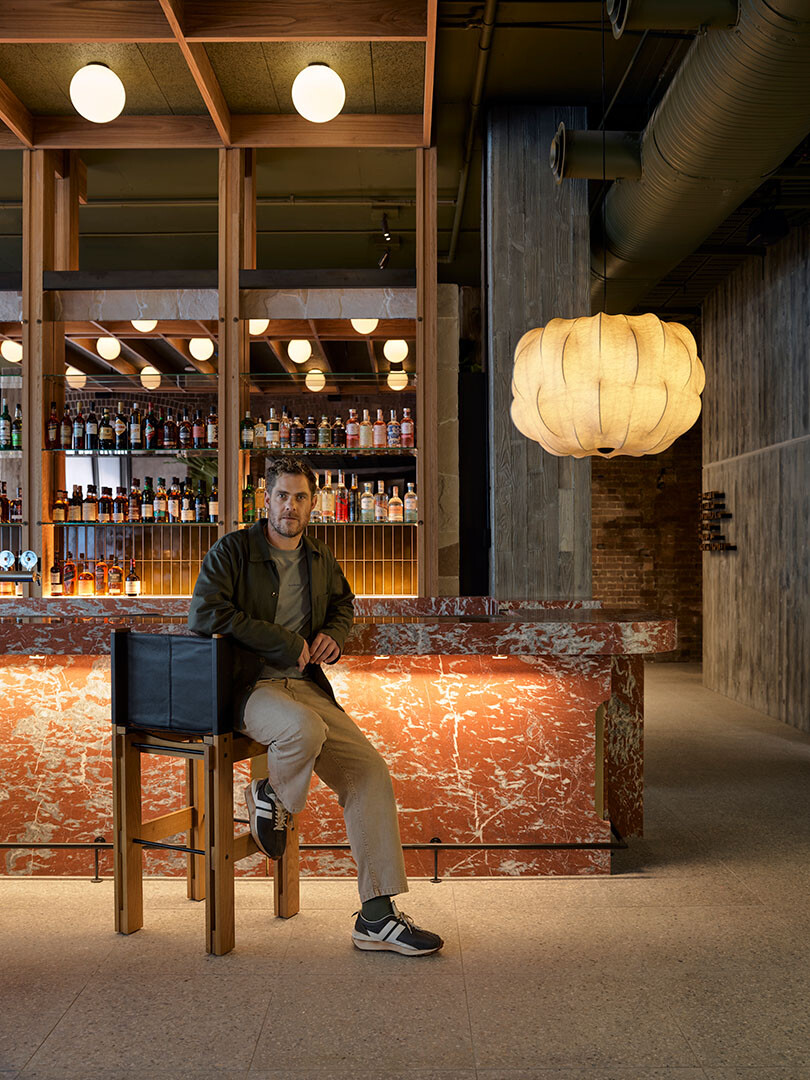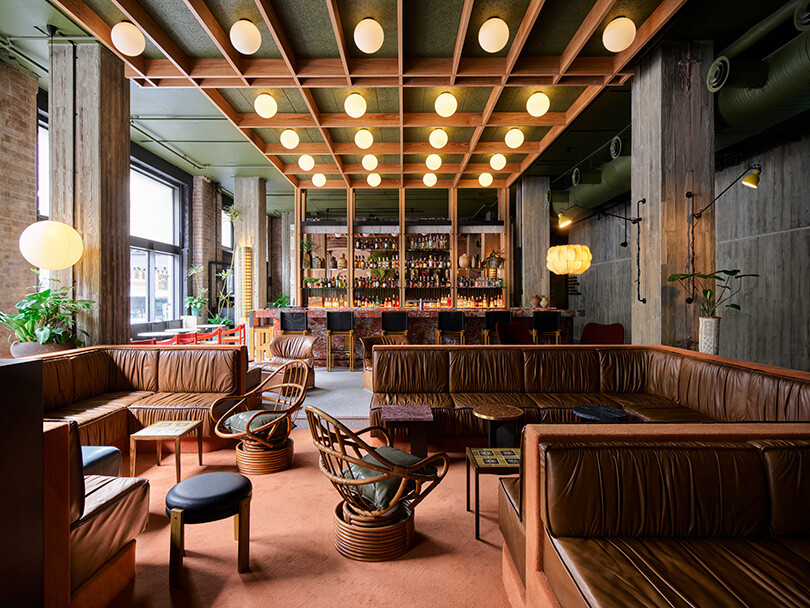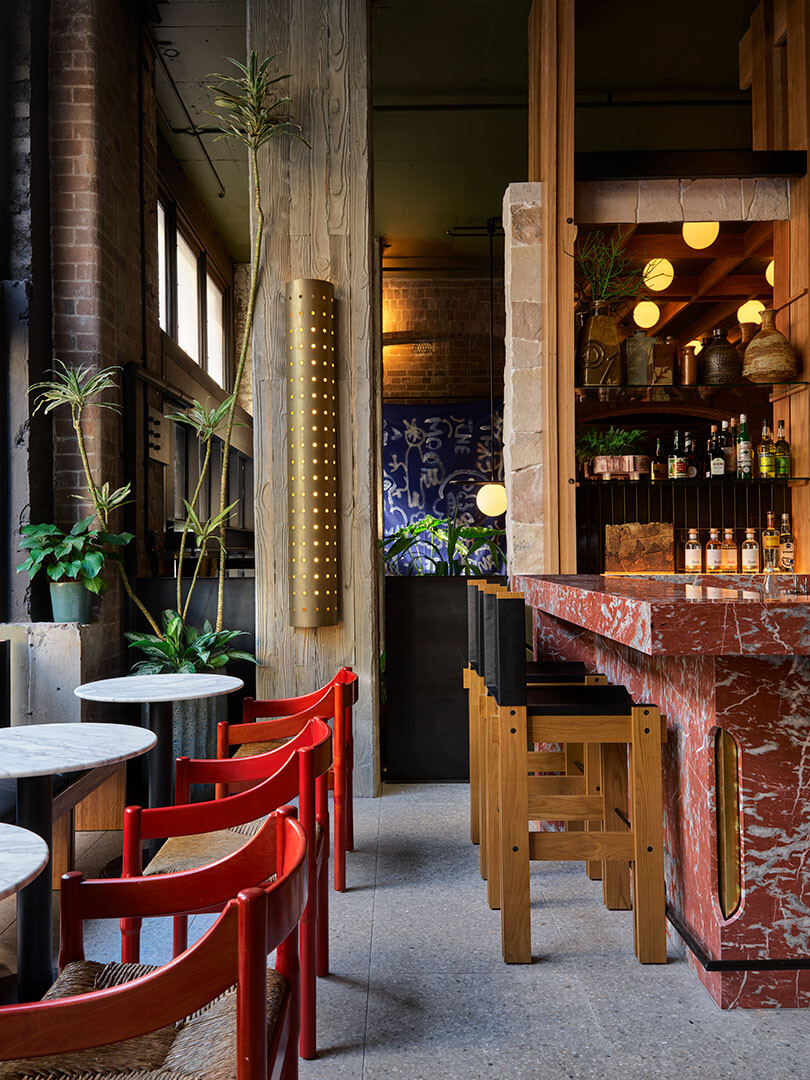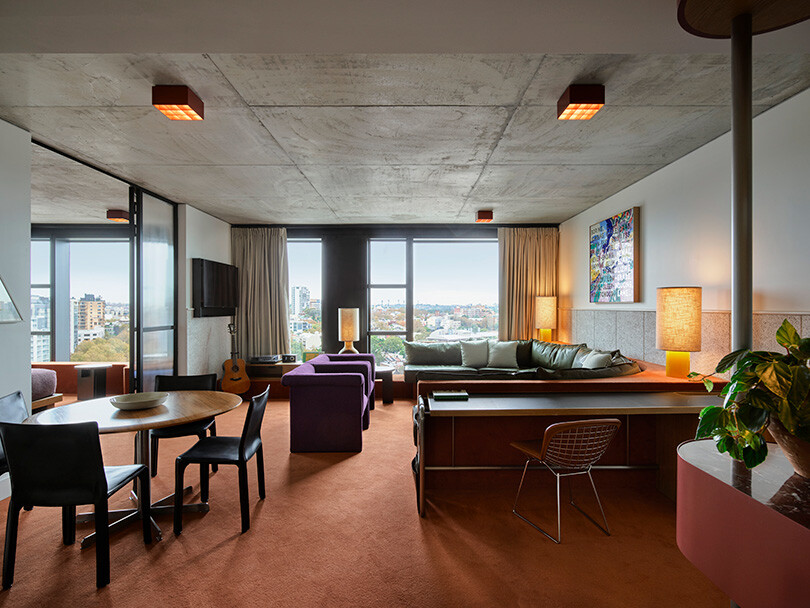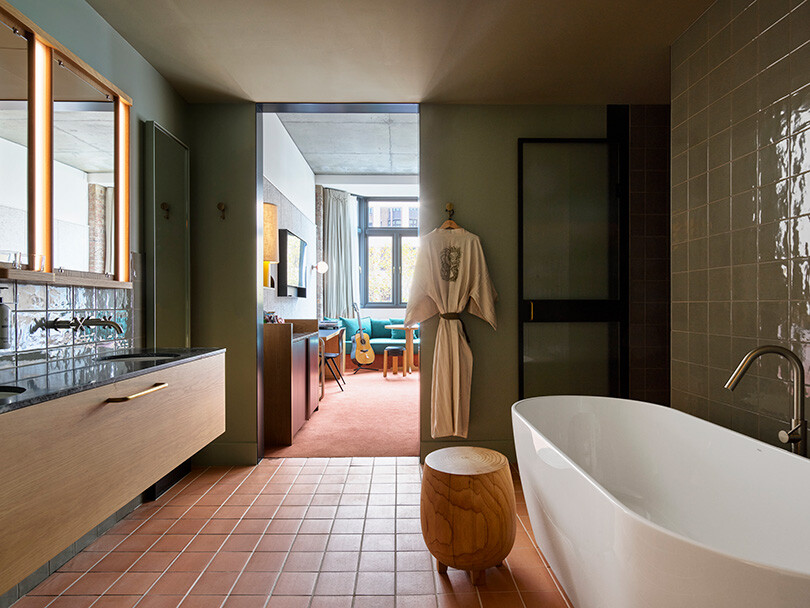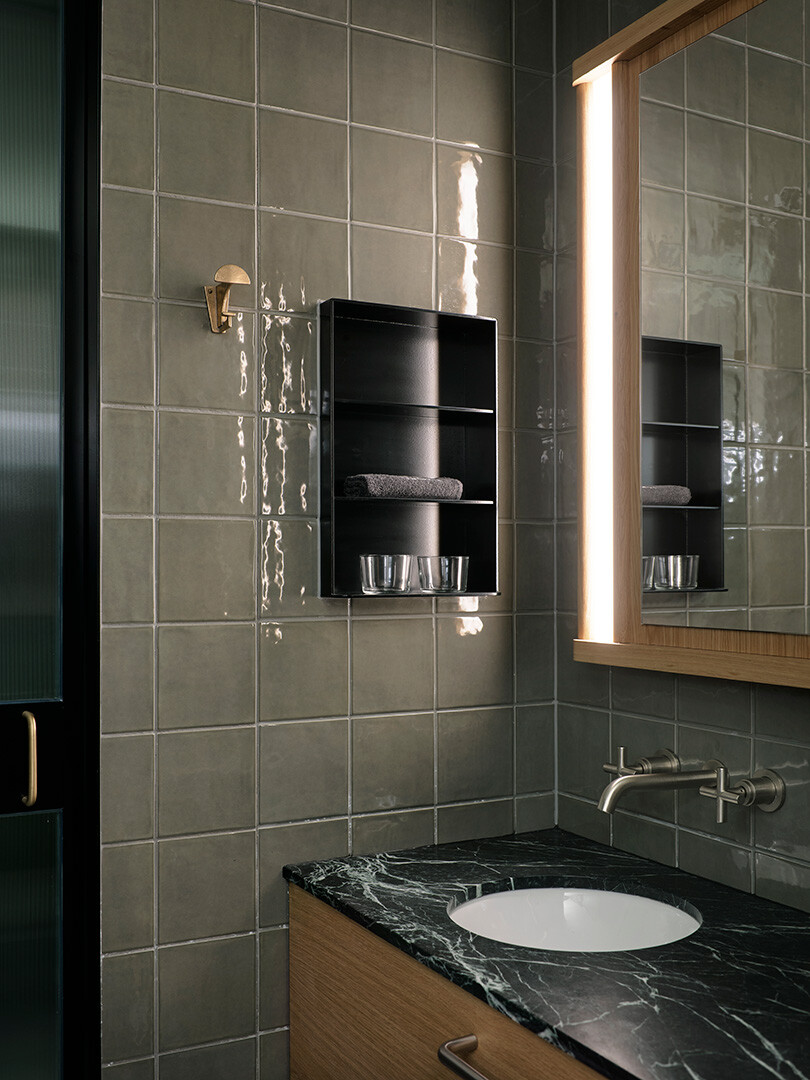 We think you might like
---