Everyone loves living by the water. However, the challenge of coastal exposure can cause a lot of hidden damage. Thankfully, Capral has the solution.
The gorgeous outlook of Sydney harbour is one of the most recognisable cityscapes in the world. Packed with iconic symbols of the Australian identity, the harbour attracts tourists and locals alike.
Coupled with jewel-blue water and stunning sunny mornings, a view of Sydney harbour is some of the most sought-after scenery for residential and commercial spaces alike. All things considered, it's no surprise that Sydney's coveted harbour outlook attracts million-dollar investments – just like this one.
This Mosman house features stunning north-facing Middle Harbour views, a large level block and a rear laneway: every Sydney-sider's dream. For a young expatriate family returning to Sydney, it was everything they had hoped for.
However, proximity to the harbour comes with a hidden cost. The absolute exposure to the vagaries of weather presents a pressing challenge. Costal lows are apt to drive rain for days on end, and homes need to be securely fortified against water penetration.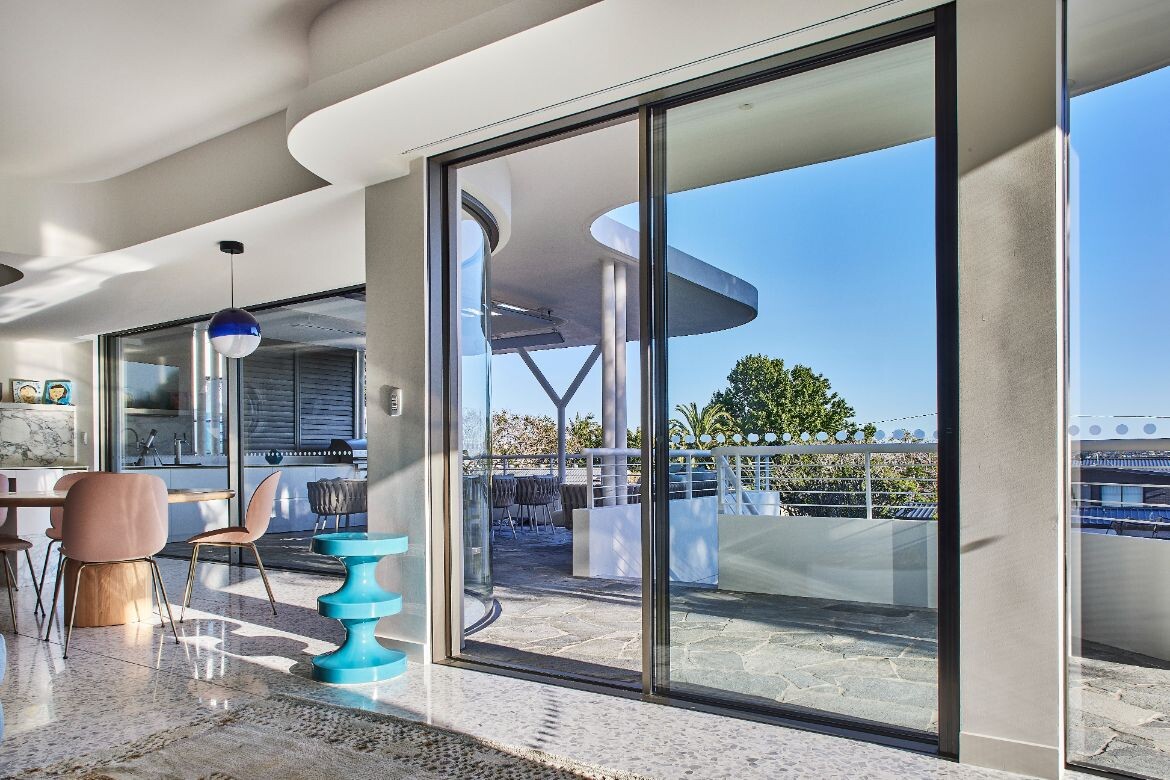 While this 80s-built Mosman home possessed an exceptionally sound structure, it still required major renovations to update the amenities and styling. The family employed award-winning architect Peter Trout and David Campell Building to undertake the project, looking to turn the home into a welcoming family space and further develop the existing curves of the building.
Given the importance of the views and the home's vulnerability to harsh coastal weather, the selection of window systems was absolutely critical to the redesign. After considering several high-end window systems, the project team and clients settled on the Schüco systems distributed by Capral.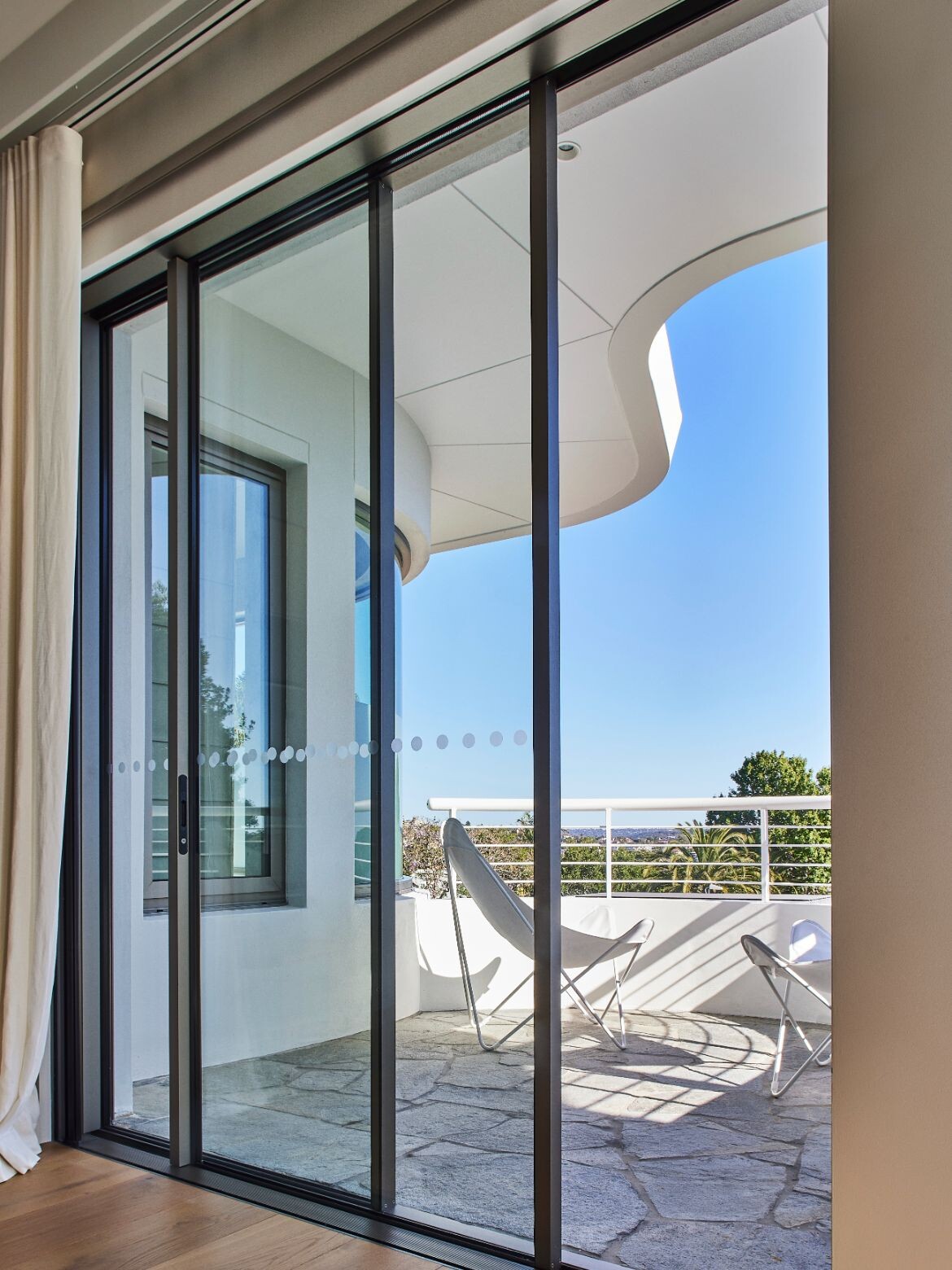 "The Schüco window systems are exquisitely designed and made, and they push the boundaries with the narrowness of their frames," Trout notes.
The star of the renovation is certainly Schüco's ASS39 sliding panoramic design window system. Offering transparency and light penetration like never before, ASS39 offers a handle-free solution for a clean, minimalist design which allows the view to shine. It can be single or double-glazed and provides a recessed sill with a proprietary drain system.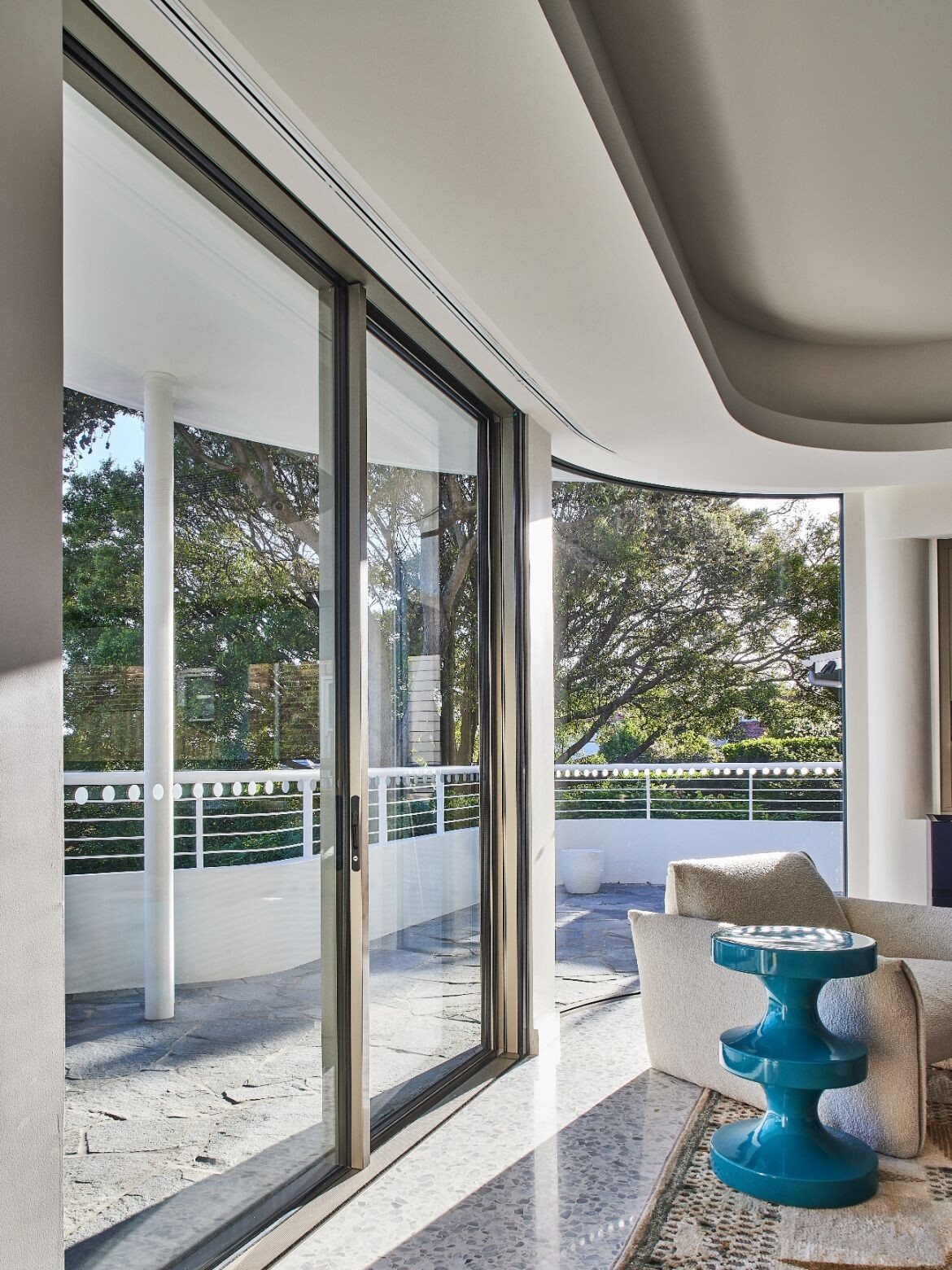 Also featured in the project are Schüco's fixed frame and AGS 400 Narrowline curved glass systems, as well as Capral's AGS 35 series awning window system with a double-sealed construction to assure the most effective weather sealing possible.  
According to Trout, a great advantage of the Schüco ASS39 sliding window is its highly sophisticated sill system, which allows a level indoor-outdoor transition with integrated drainage to prevent water penetration.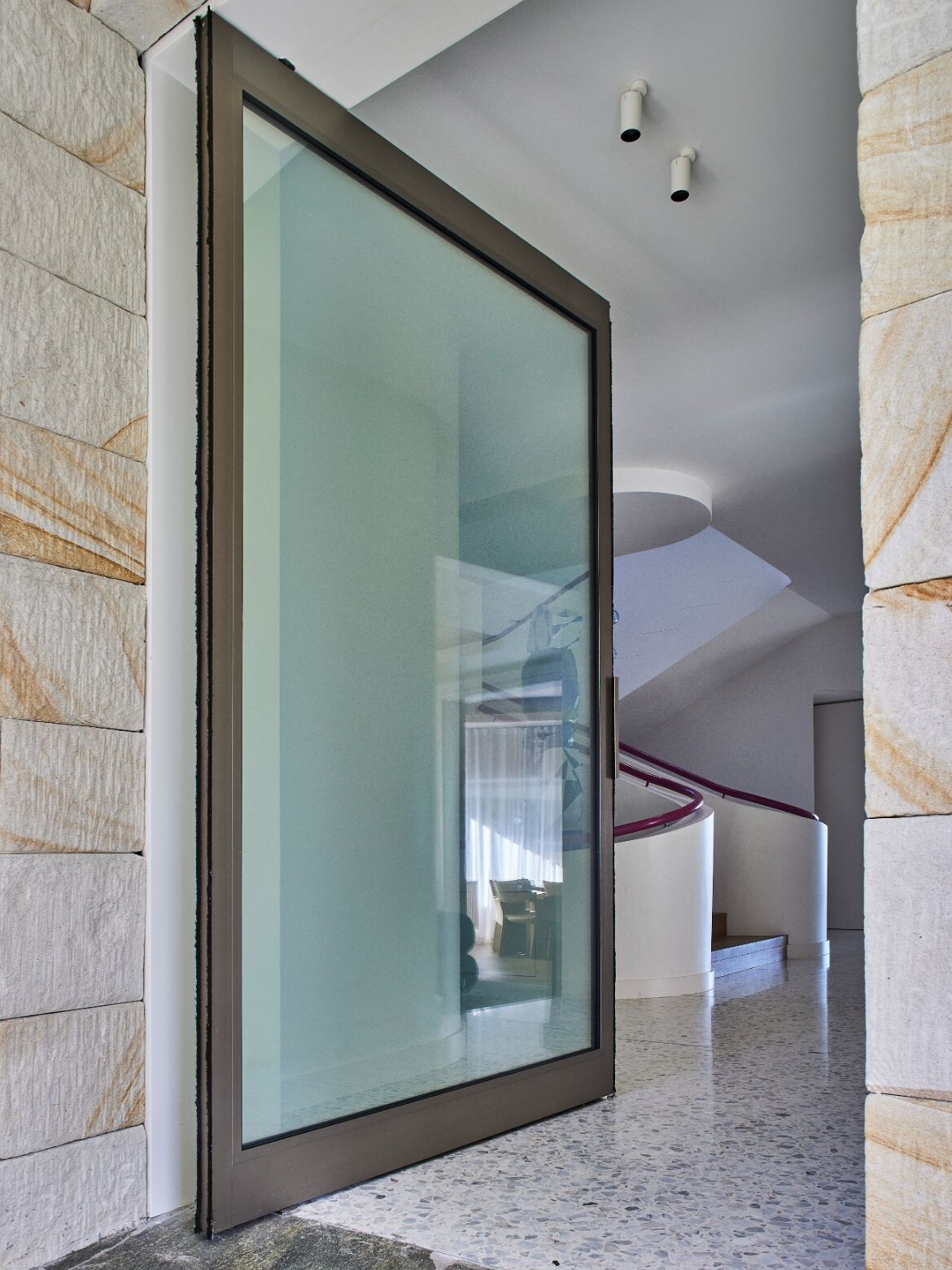 "I have refused to do that type of transition in the past because of Sydney's rainfall – we get these east coast lows that sit on the coast and lash homes with horizontal rain for a week."
"People wonder why their homes leak, and it's because they have not been designed or built to withstand these conditions. […] If you have badly designed windows, that easterly rain will leak in under your carpets, leading to mould, or buckle your timber floors. It's massively expensive to fix."
Weather protection and window systems are absolutely essential to get right – and the designs and detailing found in Schüco are perfect for these conditions. Learn more about the cutting edge technology protecting Australian coastal views here with Capral.
Schüco x Capral Aluminium
Product specifications
Project: Mosman House
Architect: Peter Tout
Builder: David Campbell Building
We think you might also like this story on Schüco x Capral Aluminium on Henley Beach House.
---