Accommodating twin toddlers and a teenager, Clifton Hill Courtyard House opens up the back of an old worker's cottage with large industrial windows and bricks to create a contemporary residence.
Clifton Hill Courtyard House by Eliza Blair Architecture and Studio MKN defined by a stunning brick and glass extension. The residence epitomises sustainable living through its family-friendly design.
Designed to embrace the beauty of the natural environment and provide the perfect balance of form and function, this double-storey extension seamlessly blends into the existing weatherboard worker's cottage.
The brief for the renovation was simple yet ambitious: rework the existing floor plan including main bedroom suite with ensuite and walk-in robe, plus two kids bedrooms, and a laundry. In addition, the client's desired an open-plan, light-filled living space, which was a challenge given the existing layout skinny south-facing site.
Additionally, it was critical that the new design factored in the needs of a growing family, including twin toddlers and a teenager, while also providing a comfortable space for guests visiting from overseas.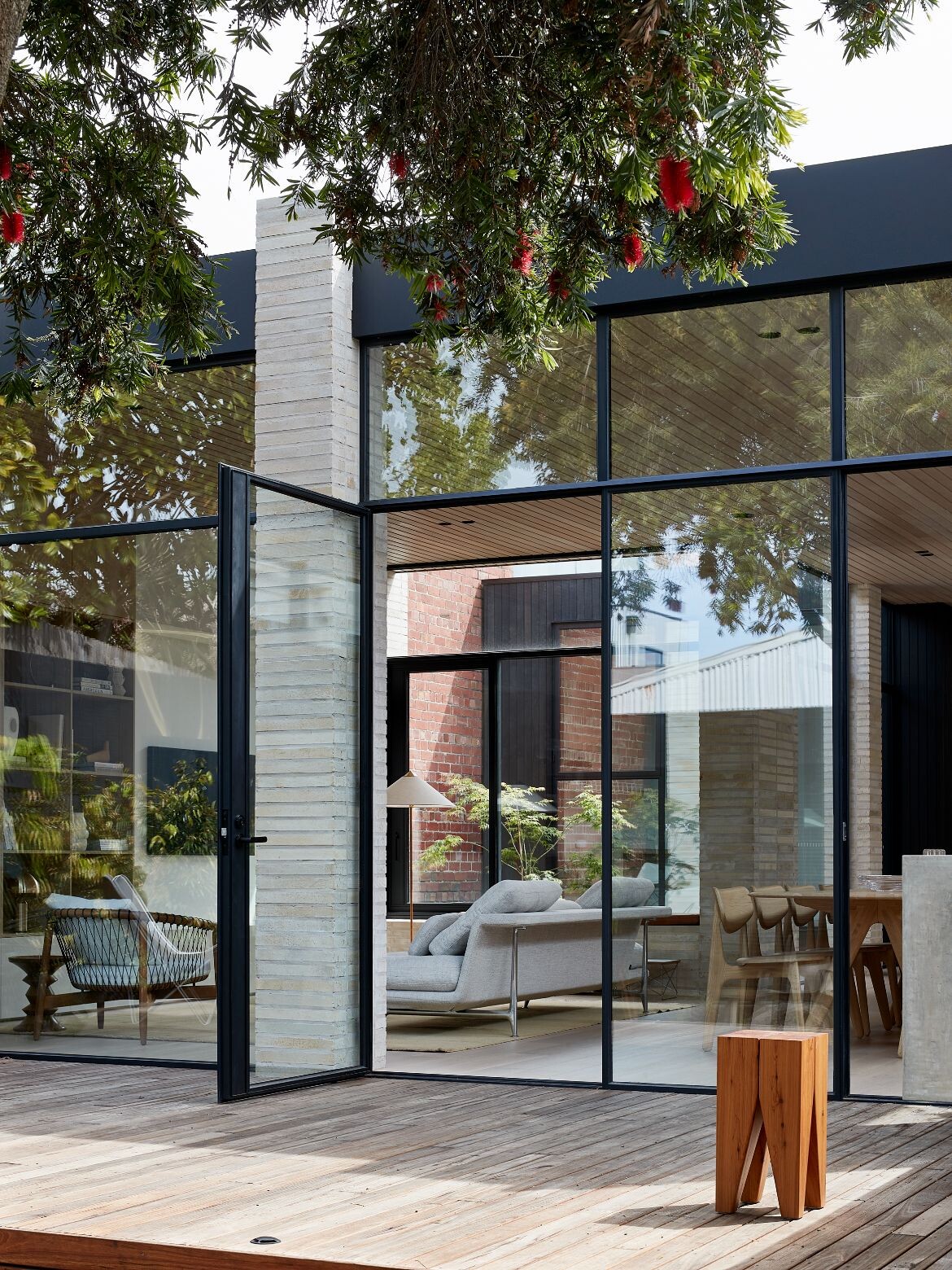 Despite the constraints of the plot, the designers employed passive solar design techniques to ensure the home was flooded with light and warmth. The redesign addresses other sustainable credentials with the integration of double-glazed windows and solar panels on the roof – inclusions that are not only beautiful, but also energy-efficient.
A multi-functional courtyard inserted in the centre of the residence is what enabled the architecture and design team to achieve everything in the brief. This space not only brings northern sunlight into the home but also provides a lovely backdrop for the living room.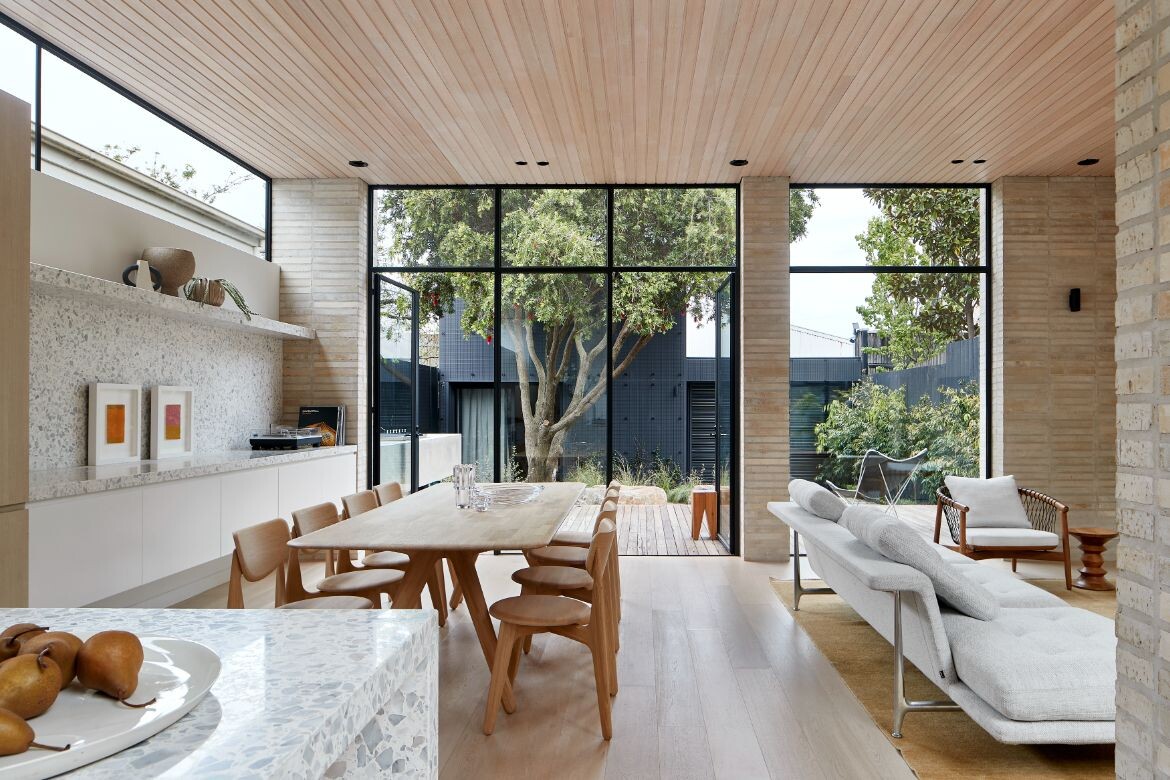 Within this open, usable outdoor space, is a luscious deciduous tree that changes colour with the seasons, and provides a stunning focal point for the eye. The additional outdoor 'room' creates a zoned open plan arrangement.
Materiality throughout is an important consideration that works hand-in-hand with the architectural form. Collaborating with Studio MKN, the interiors feel light and airy, with pale bricks (Krause Emperor in Ghost) paring back with blonde and whitewashed timbers lining the floor and ceiling.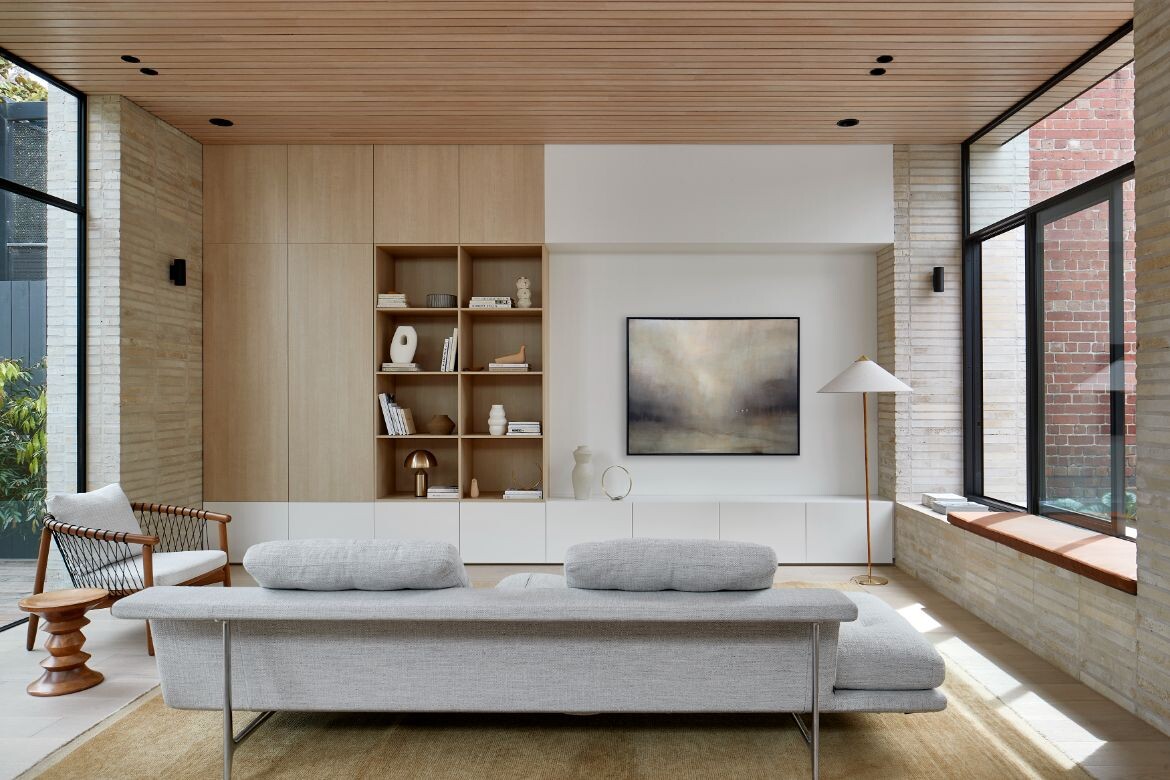 "The garden studio with its own ensuite and mezzanine is intended to accommodate a range of functions including storage, gym, home office, teenage retreat and bike store," says the designer.
With its thoughtful design and attention to detail, this residence in Clifton Hill is a shining example of how sustainability, functionality, and style can all come together to create a beautiful, family-friendly home.
Project details
Architecture – Eliza Blair Architecture
Interior design – Studio MKN
Landscape – Peachy Green
Builder – Kleev Homes
Photography – Shannon McGrath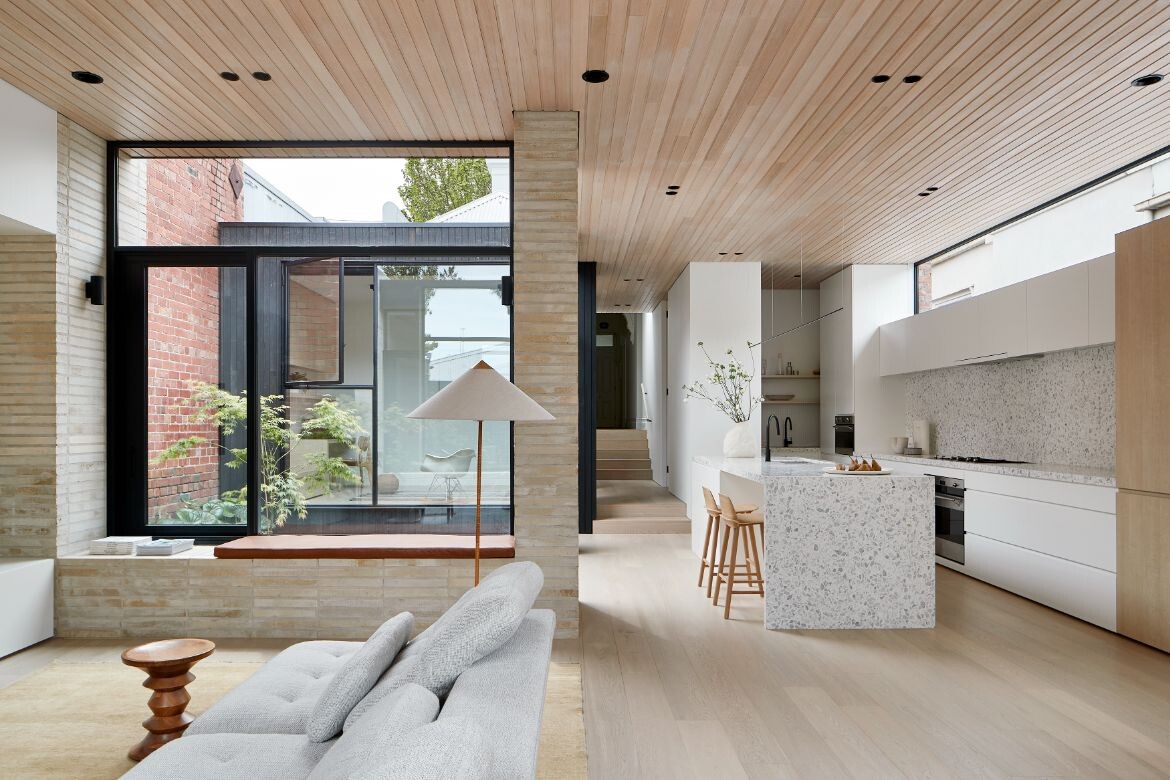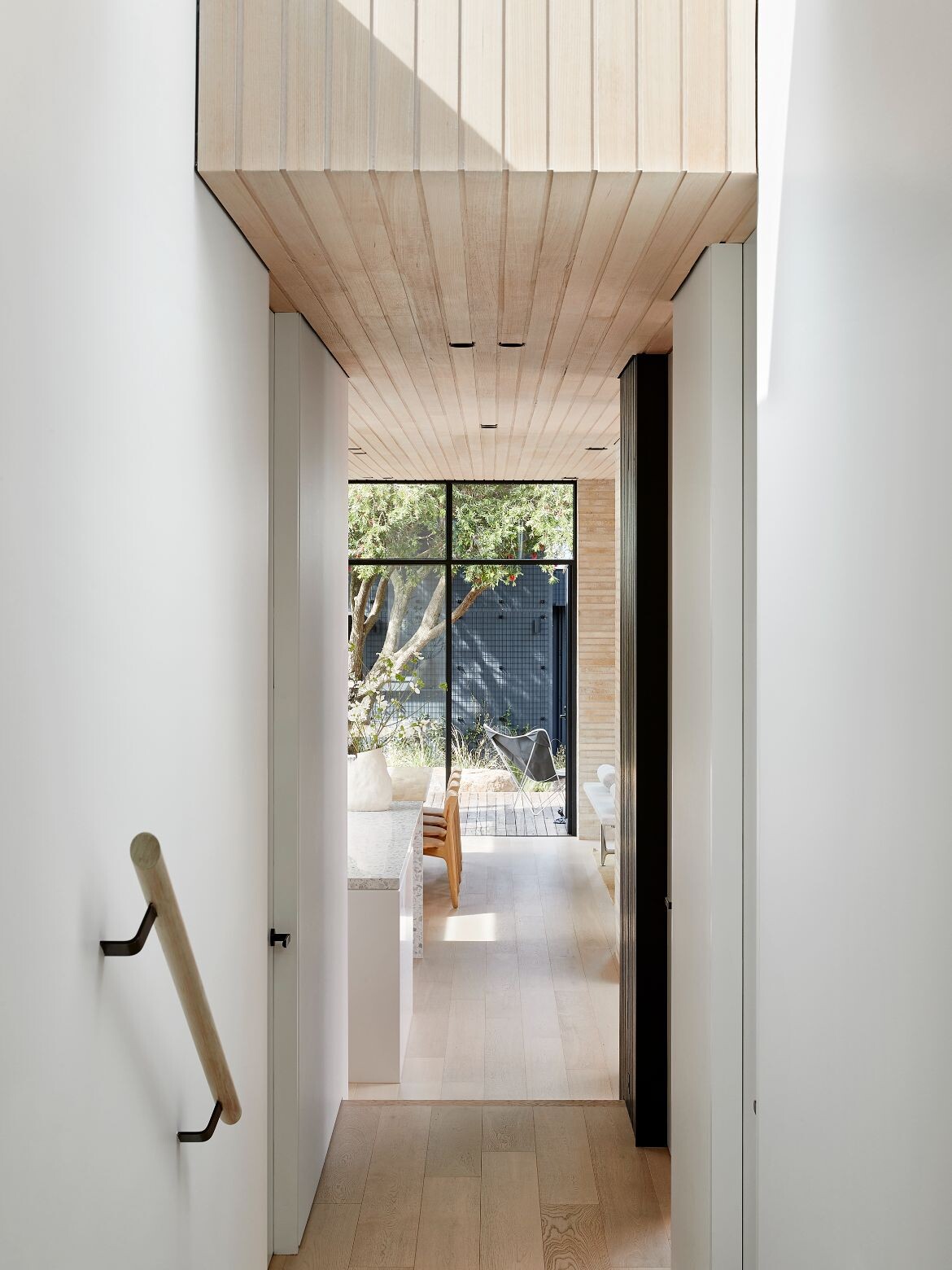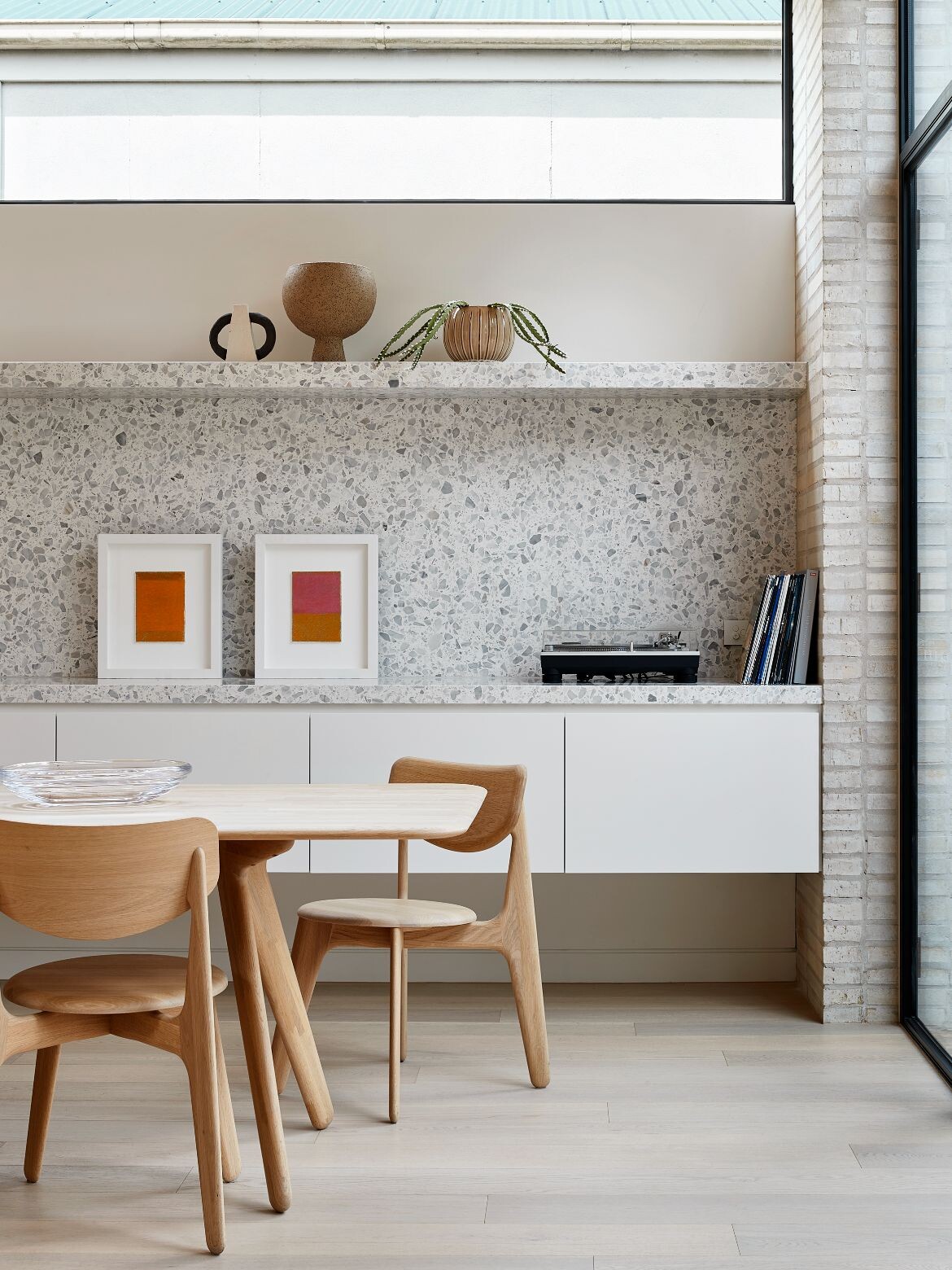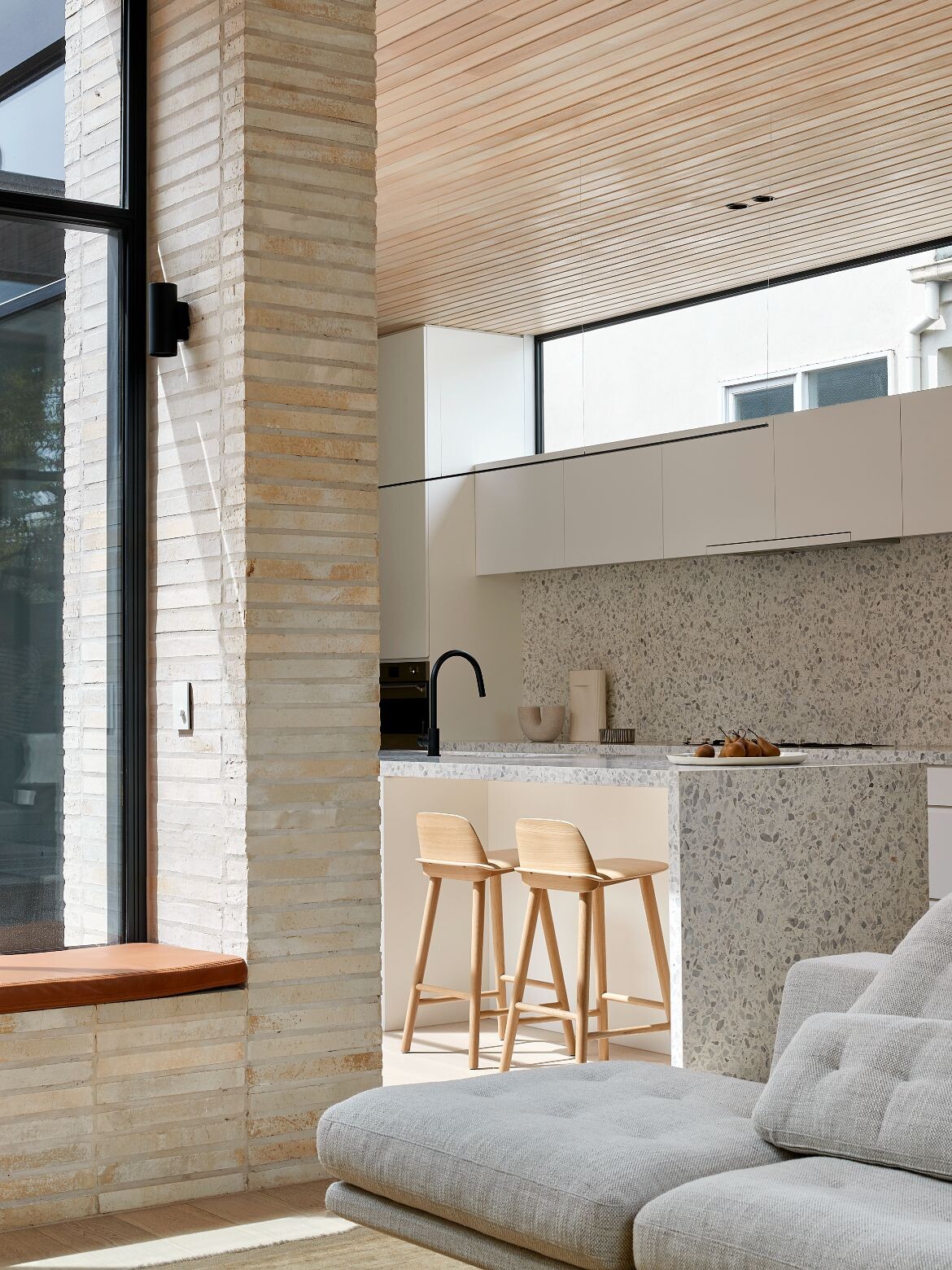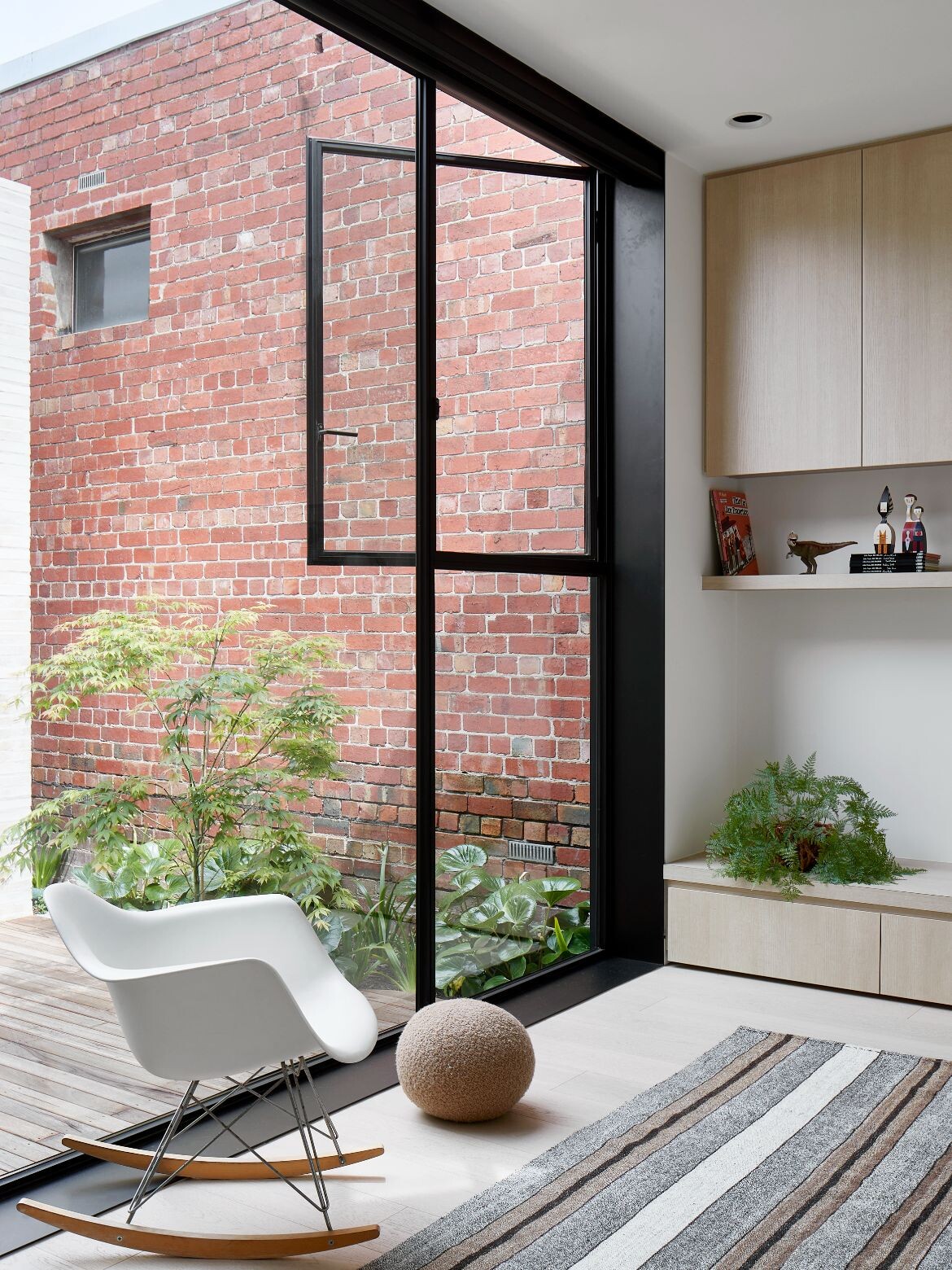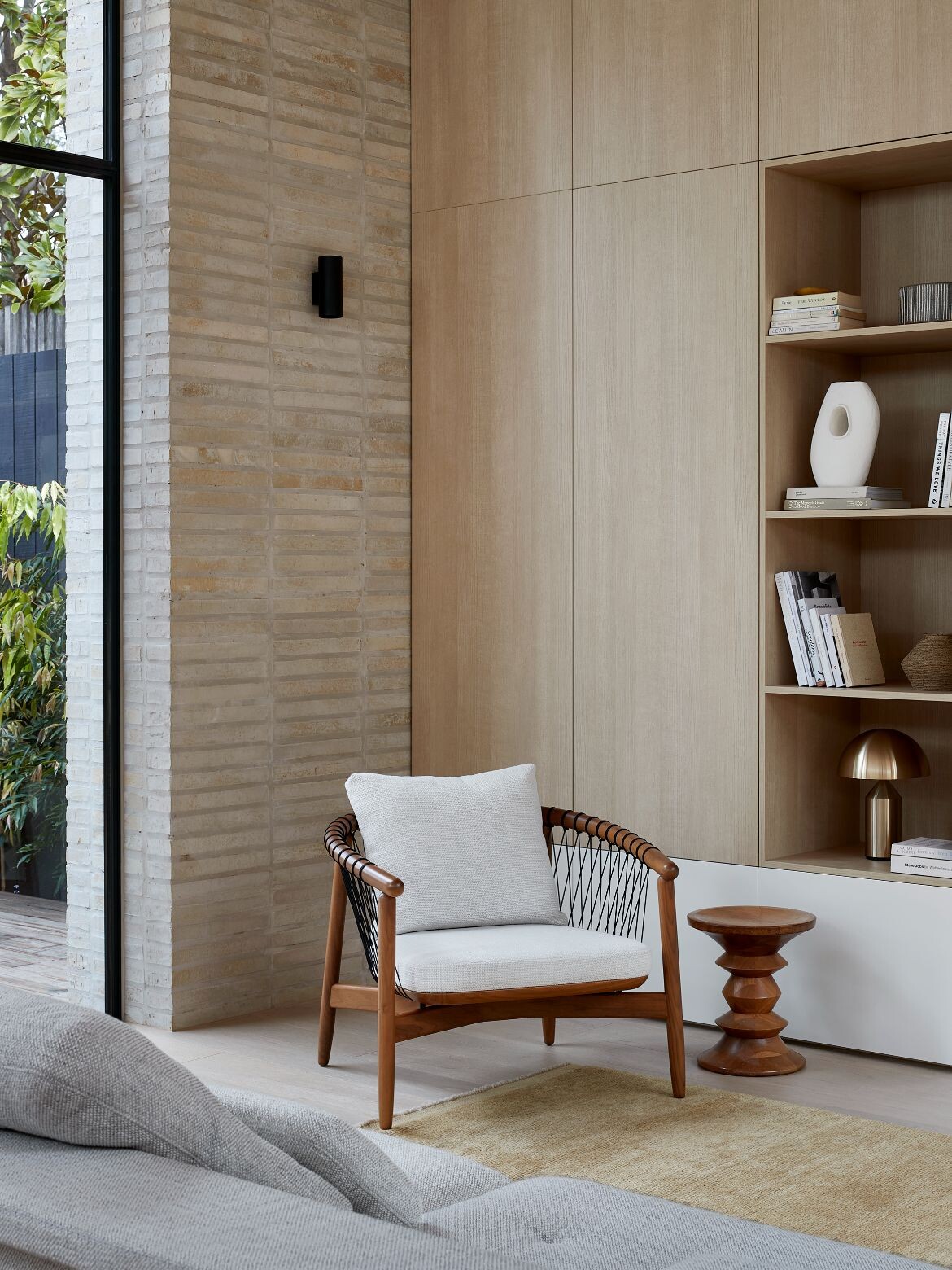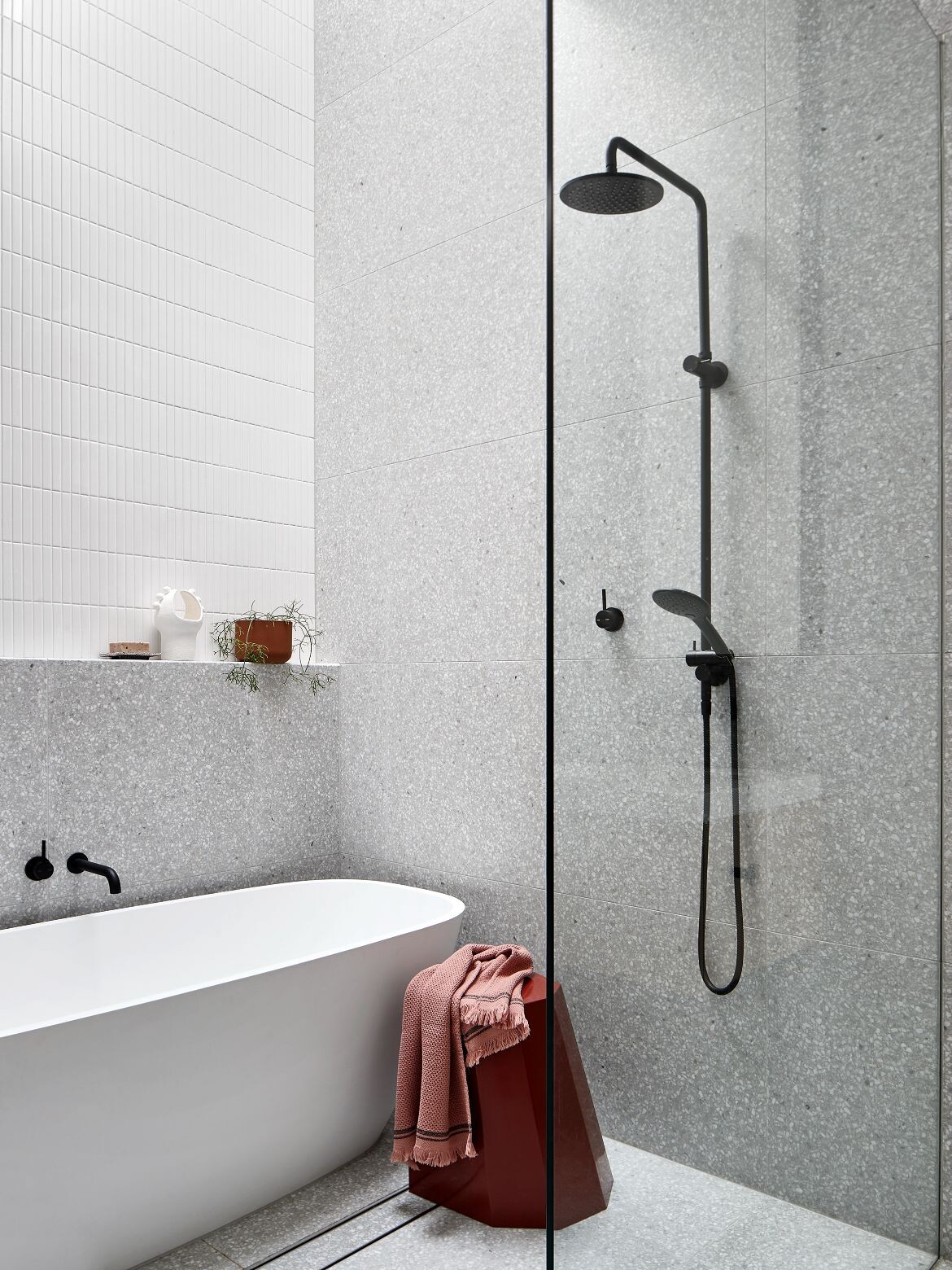 ---