"From the breezy entry gallery through to the main living space, the pavilions are positioned so the meandering gardens can be seen and enjoyed throughout."
Melbourne's leafy Armadale is one of those beautiful suburbs where Victorian and Georgian houses sit side by side with contemporary homes of a similar scale and heft.
Parrilla House fits perfectly into this environment with a combination of traditional and contemporary characteristics, allowing the home to sit gently in its streetscape. "The architecture is sympathetic to the street's heritage context, yet clean lines reflect its position as a new build," says Ed Glenn, Principal of Powell & Glenn.
Engaged to design an adaptable and free-flowing, five-bedroom home (each with its own ensuite) that connects with the garden, the Powell & Glenn design seamlessly facilitates outdoor living and entertaining.
Moreover, the whole is infused with the clients' love of warmth and character through rich layering and views of the Paul Bangay-designed gardens at every turn: "From the breezy entry gallery through to the main living space, the pavilions are positioned so the meandering gardens can be seen and enjoyed throughout," says Glenn.
Orchestrated as a series of interconnected pavilions that float between three gardens, the interiors are gently washed with soft light. "The design allows for exceptionally generous ceiling heights, linear sightlines and a high level of customisation," says Glenn.
Symmetrically aligned, two outdoor wings are connected by a passage of textured limestone pavers, "blurring the lines between architecture, interiors and landscape," says Glenn. Black steel framed windows add a geometrical regularity that frames views without truncating space.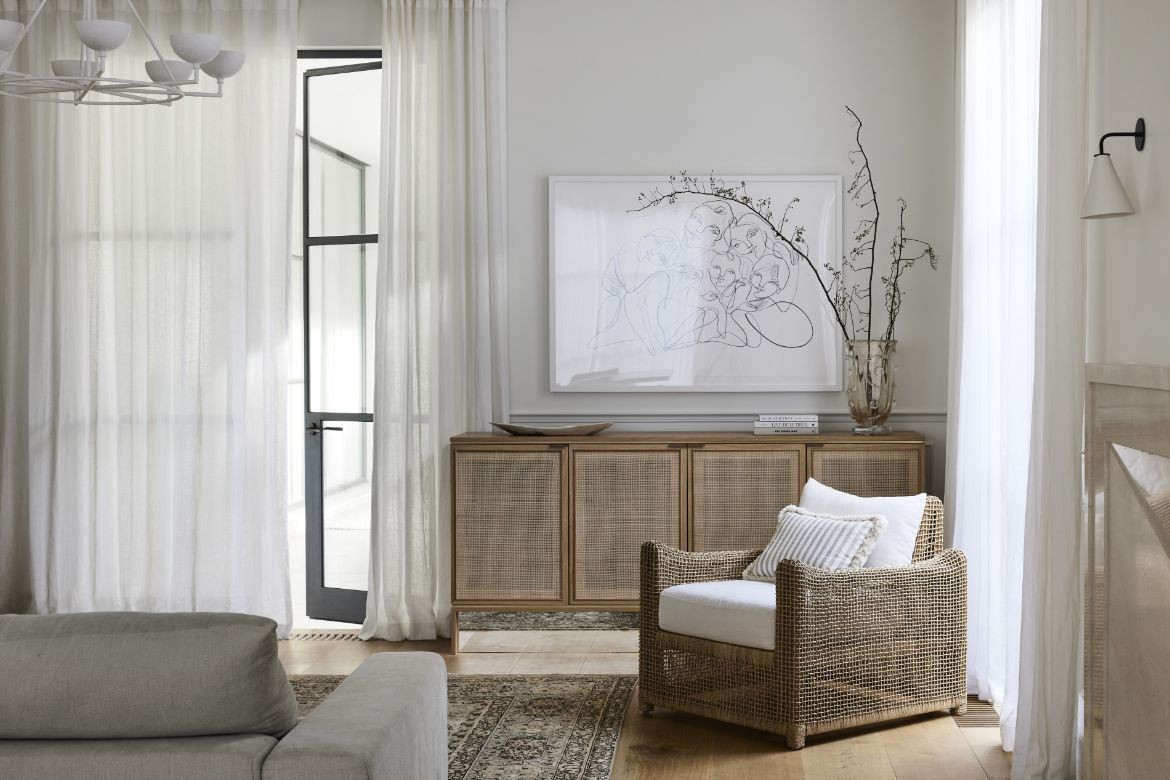 A large sitting room at the front of the home is flexibly realised to provide for both immediate and future needs: "You can sit and play chess at the games table, work from the corner study or lounge on the sofa by the fireplace, as each program has its own setting," says Clementine Jacobs, Head of Interiors at Powell & Glenn.
There is a quality of linen to the interiors with soft muted tones of pink, white and grey, balanced by a deep slate blue, timber and marble. White dado panelling lends the whole a crisp quality, while rugs and natural-toned furnishings soften the overall effect.
A large sculpted bar with Memphis-like proportions balances between the large column supports with an oval surface, in front of a wall of smoked grey mirror. Simple pink velvet stools further the Memphis feeling, as does the fluted green panelling of the lower wall. Above the bar is a large Savino cloud pendant light that holds the space well. French doors opening onto a private courtyard extend the bar to the outdoors.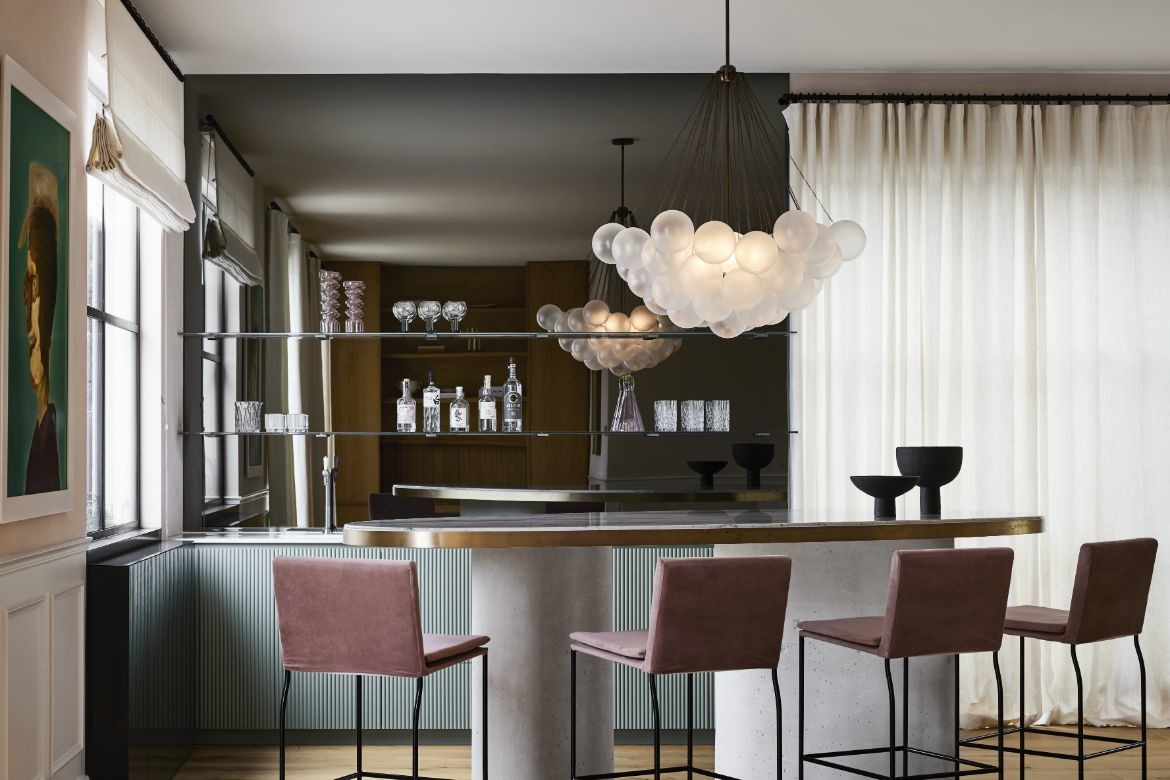 The kitchen is elegantly realised as a spacious room within the open plan. Here, shiplap panelling, marble benchtops, and finely detailed celadon green cabinetry are arranged to be minimally impacting from without, but layered and interesting within: "It was important to find the balance between contemporary design and decorative detailing in both the architecture and interior design," says Jacobs.
Giving intimacy and scale, a bespoke breakfast nook is flanked by columns to create a division between the living and dining spaces. Beyond, an outdoor dining space is defined by a large concrete plinth and a heavily textured grey wall. This is the home of the owners' much-loved Argentinian cooker – a Parrilla grill, and the project's namesake.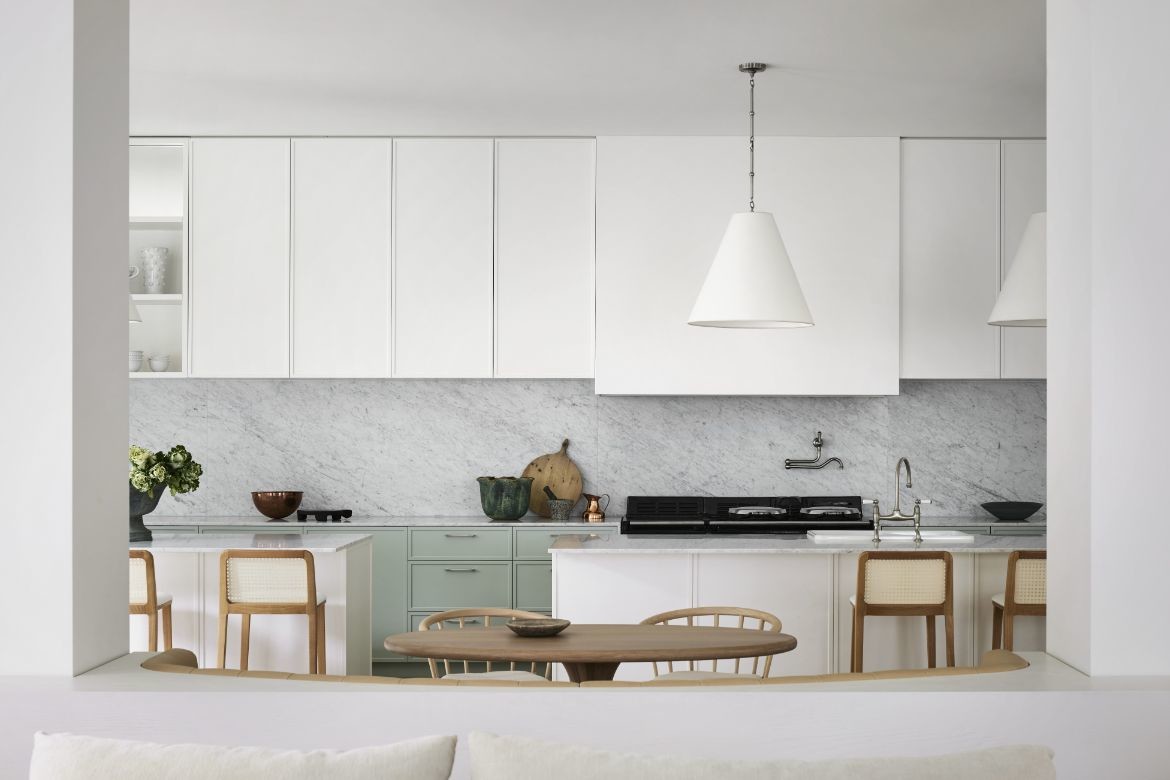 Timber and tile floors, sharp detailing and an abundance of light are the defining elements of the design, while the layers of art, object and the joy of entertaining is what makes it a home: "Simplicity can often be the hardest thing to achieve in a new home, Yet the filtered light and garden sightlines at Parrilla House are simply uplifting," says Glenn.
Project Details
Traditional custodians – Wurundjeri Woi Wurrung and Bunurong peoples
Architecture & Interior Design – Powell & Glenn
Landscape Design – Paul Bangay Garden Design
Photography – Sharyn Cairns
Styling and furniture – Sally Caroline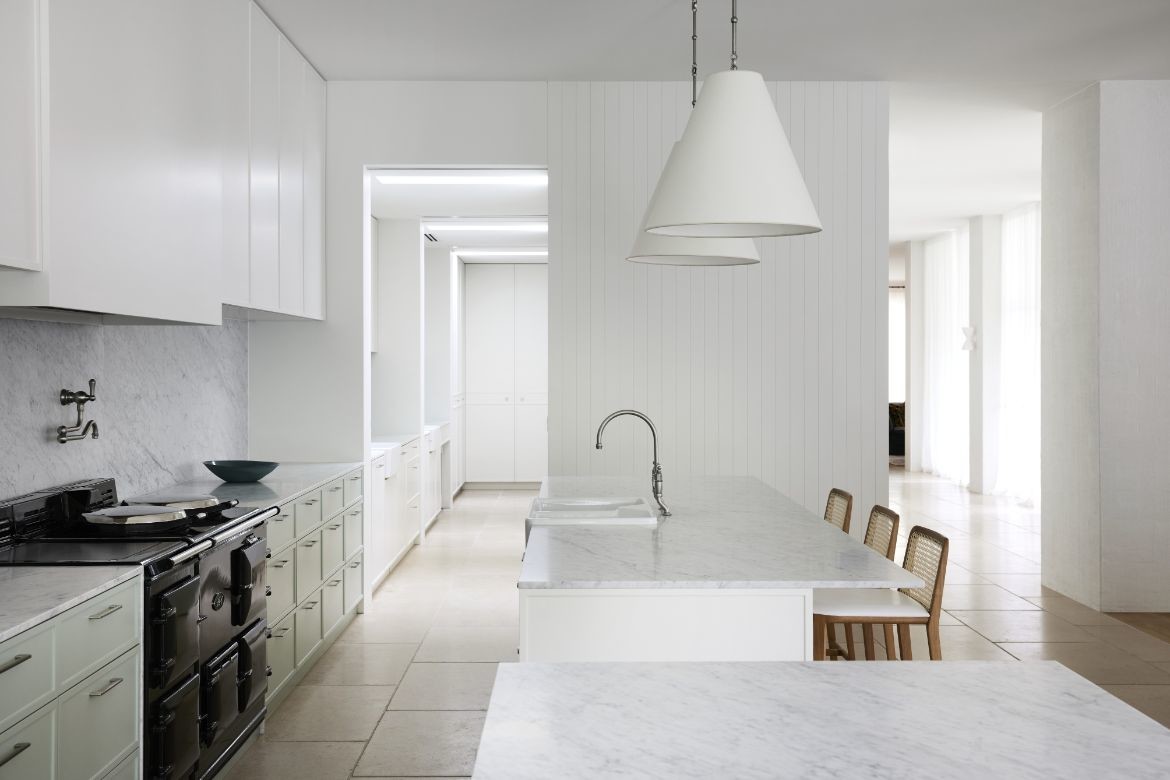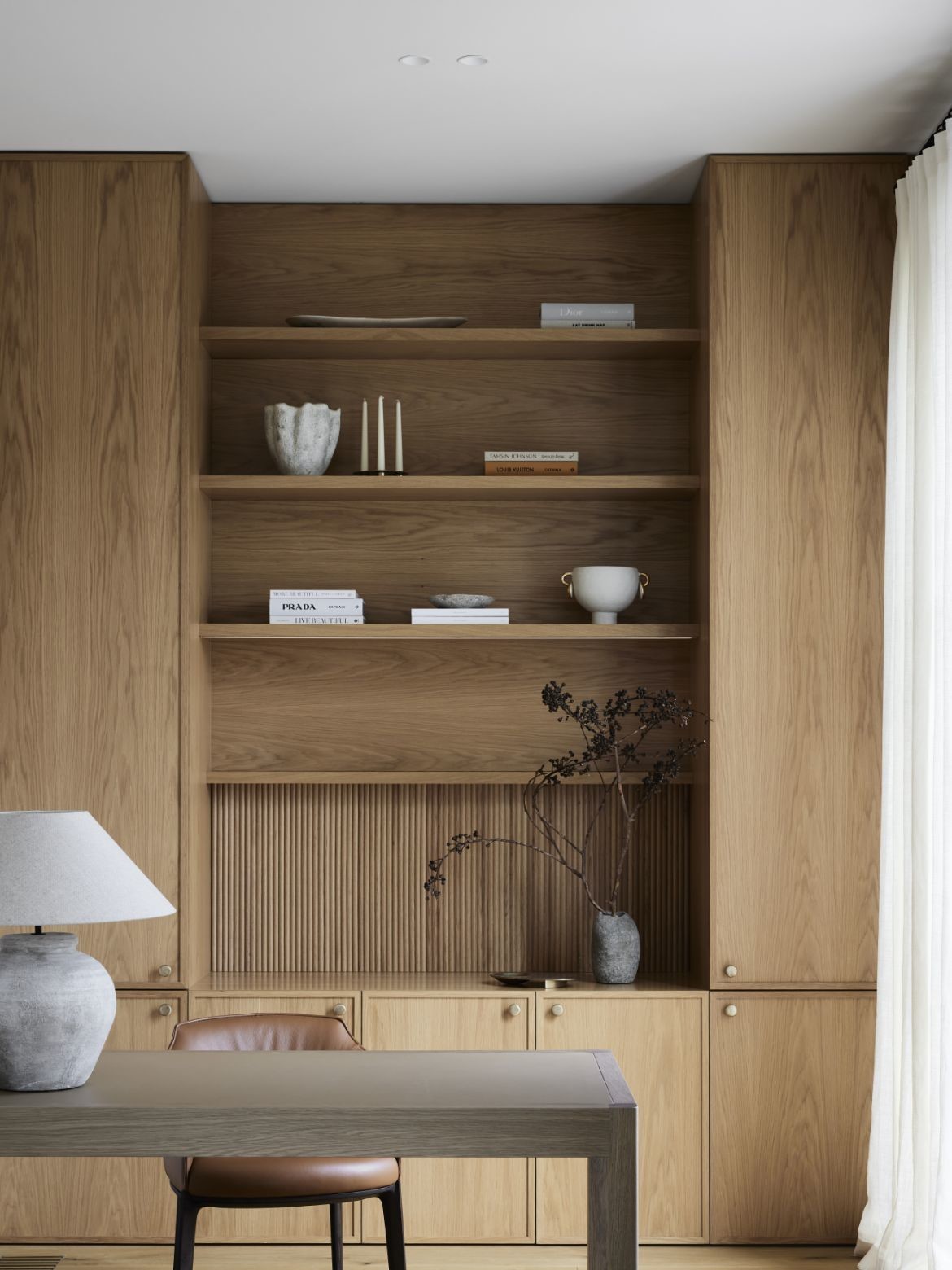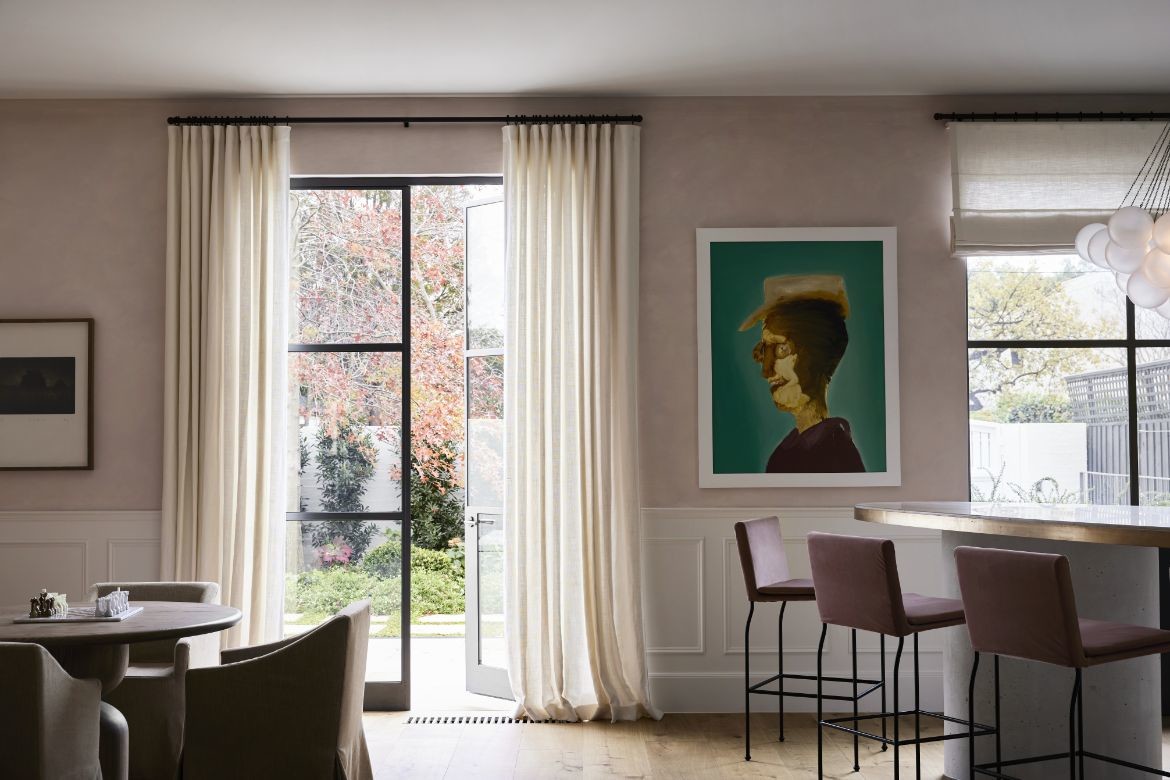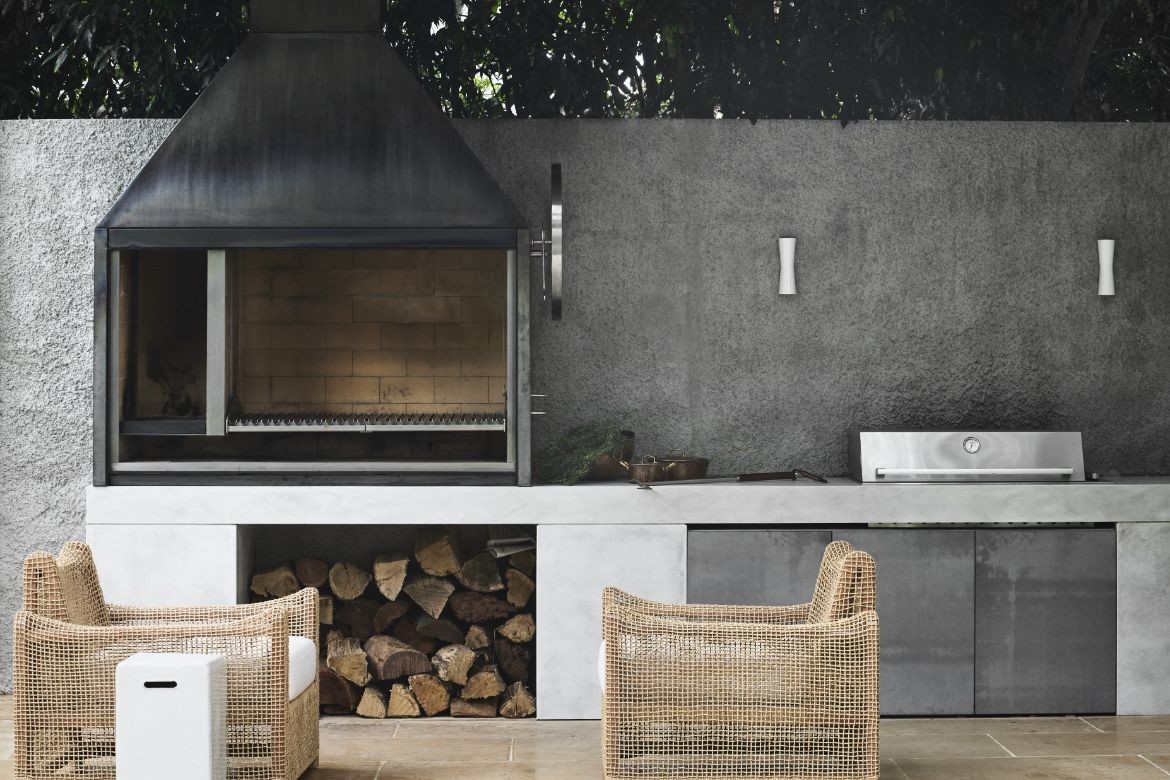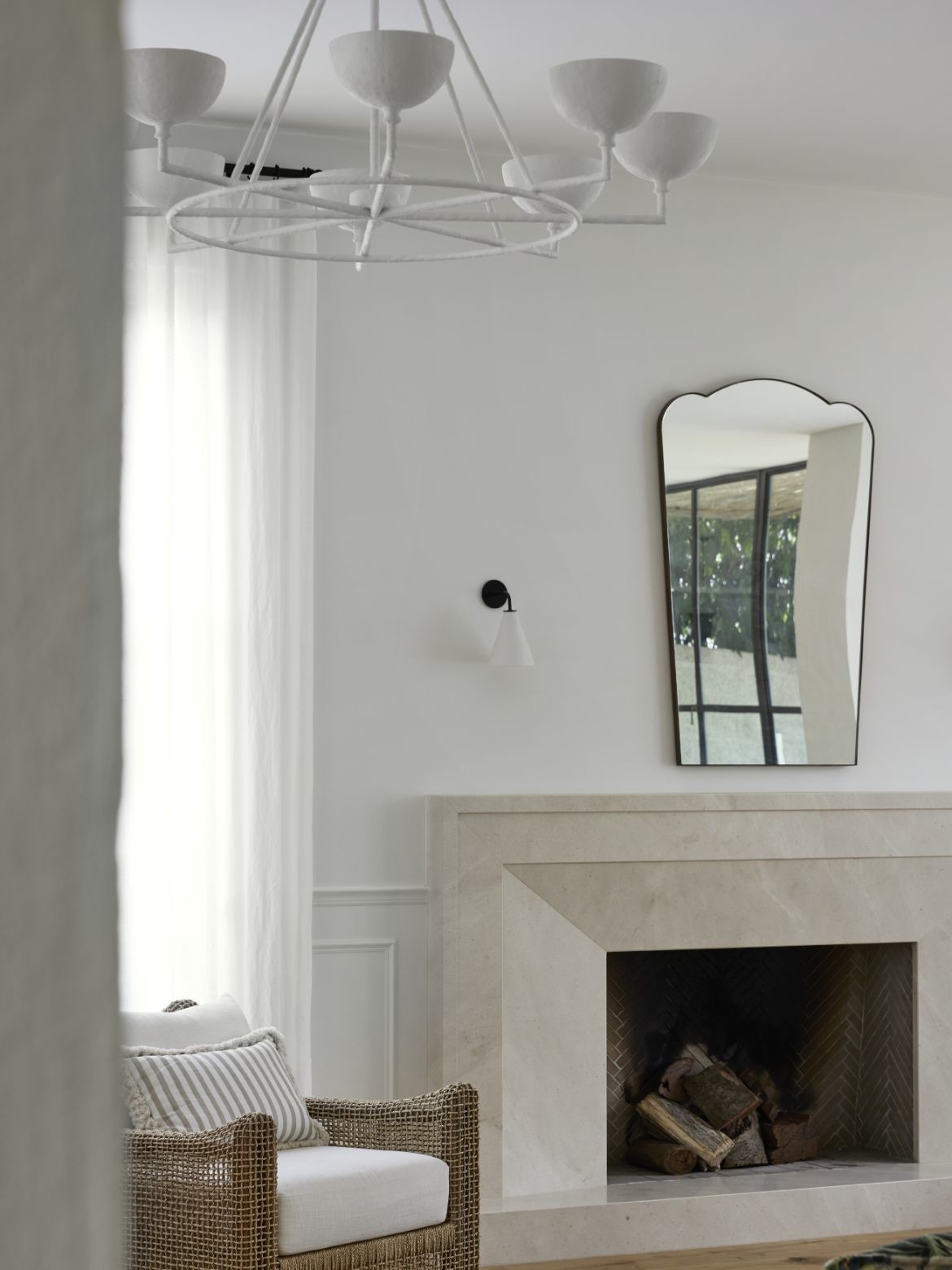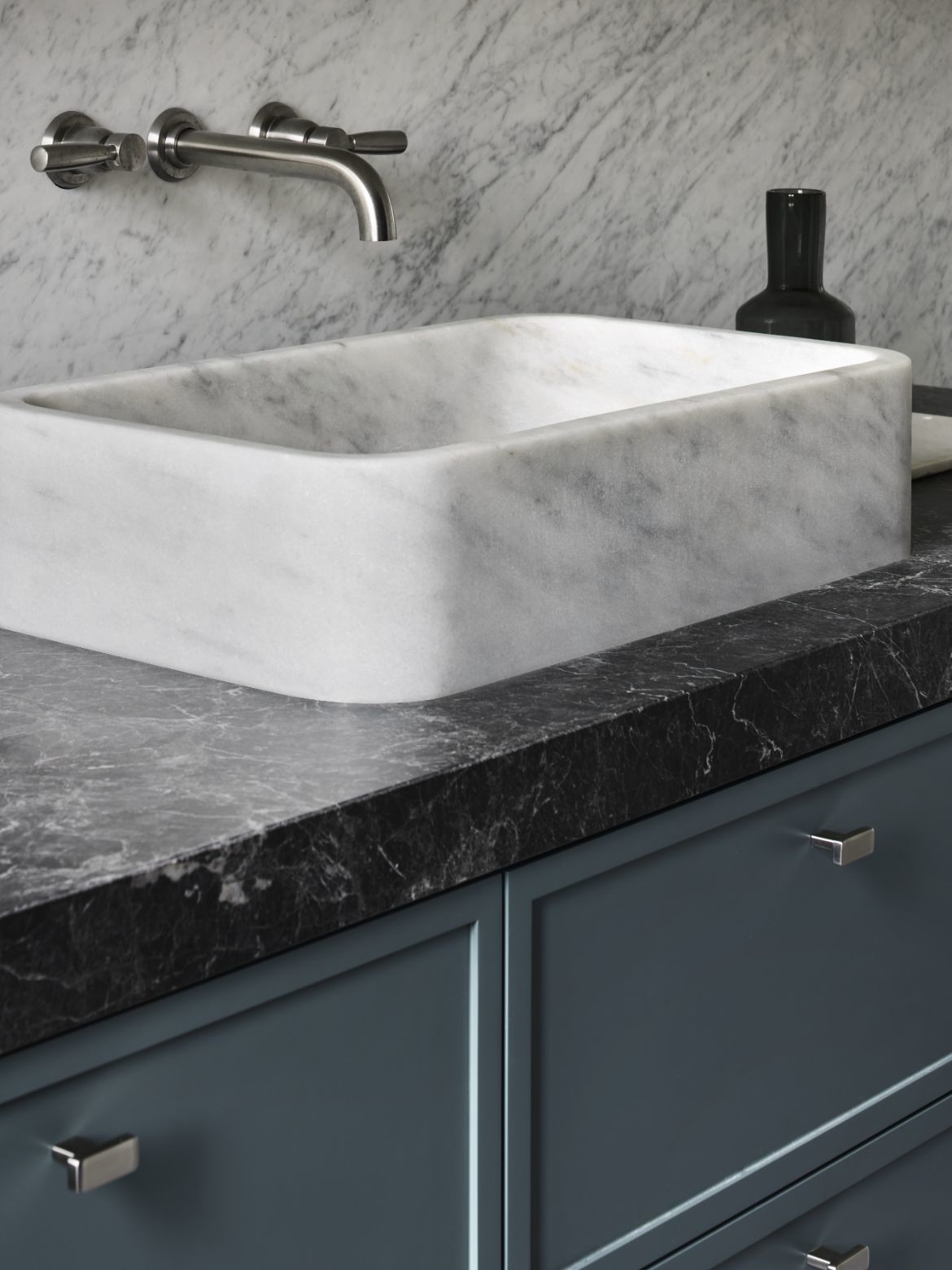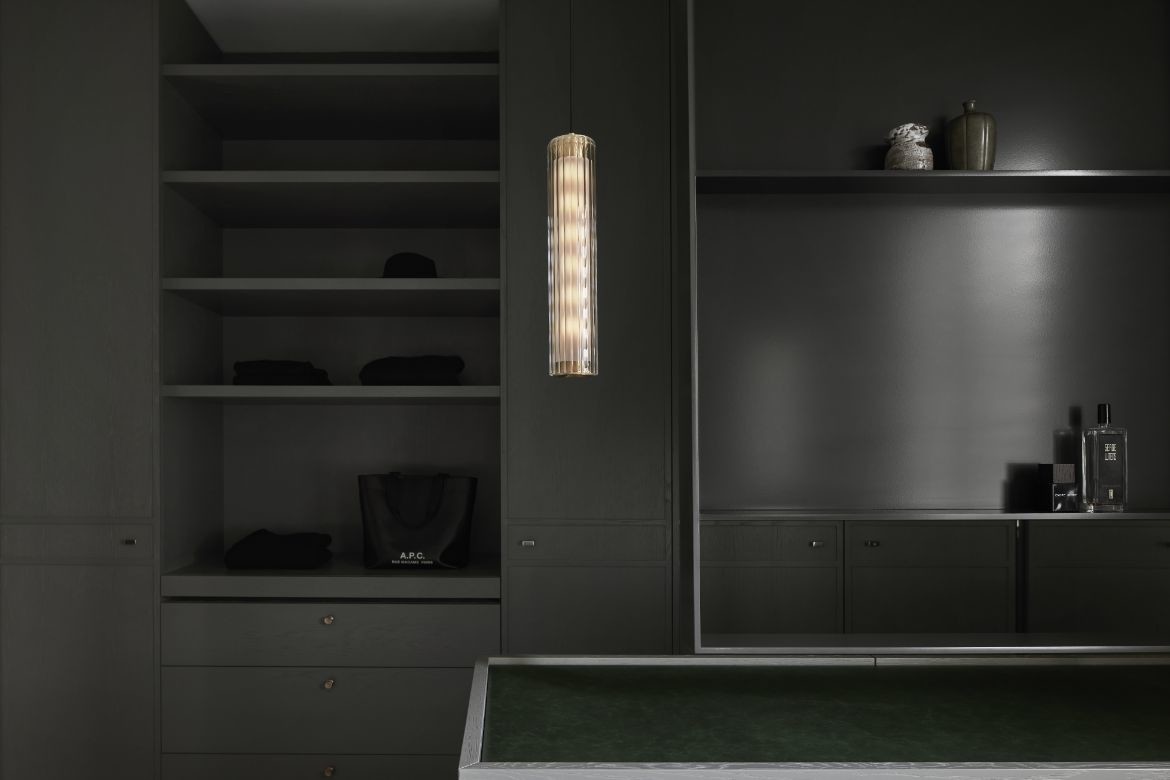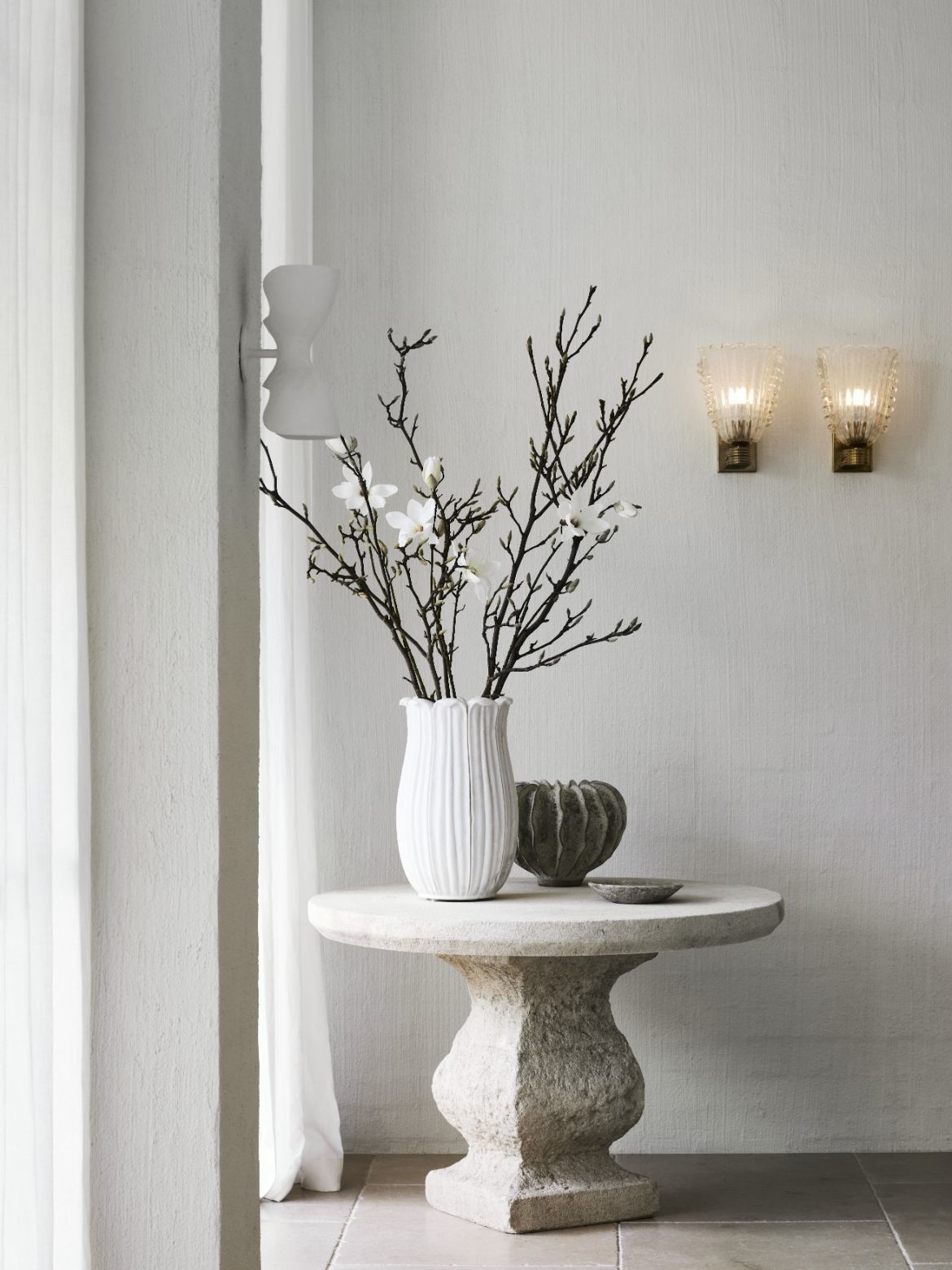 We think you might like this story on House Gezellig and Studio Prineas.
---