They say the kitchen is the heart of the home, but in the design world it's also the brain. A room for designers to flex their creativity and ingenuity, navigating floor plans and requirements to create spaces that truly balance both form and function. From tight galley kitchens with space-saving interventions, to vast rooms with butler's pantries, each kitchen presents its own unique challenges and quirks, pushing designers to think bigger and smarter to truly create design magic.
Back in its second incarnation, Gaggenau's Kitchen of the Year Design Contest puts the country's best kitchens on show, celebrating project teams who have executed a well-considered and beautiful design. These are the kitchens that act as heart and brain: with both intelligence and soul embedded in the fabric of the design.
Over the years, Gaggenau's award has recognised outstanding submissions from some of Australia's leading design teams including Smart Design Studio, Carr, DKO, Robson Rak and Studio Tom. From the sleek and monochromatic to the relaxed and coastal, the Kitchen of the Year shortlist is a snapshot into the trends that are driving Australia's kitchen designs, drawn from those projects who are doing it best.
With the 2023 program open and accepting submissions, we're wondering who will take out this year's grand prize, and what the shortlisters may reveal about what makes a kitchen space successful and covetable.
To help predict what might be on the horizon, we caught up with two of Gaggenau's judges, Adelene Teh (Beulah) and Edwina Withers (Boffi Studio) who shared their thoughts on design trends, influences and what it will take to win the Kitchen of the Year.
HL/IDL: What do you look for in an outstanding kitchen?
Adelene Teh: I come from a culture that envisions mealtime as time for friends and family to come together. An outstanding kitchen is a versatile one – it must be able to pivot instantaneously between private and entertainment mode – it can be your recluse from the world, but also active and vibrant.
Every element needs to be considered with practicality in mind and have a harmonious marriage between form and function. As the beating heart of the home, it is also an extension of the owner's personality – a key member of the household all on its own.
Edwina Withers: An outstanding kitchen is a symbiosis of form and function, with a considered design that is sympathetic to the client's brief. Finishes and detail are also really important in the success of a kitchen.
HL/IDL: How are you seeing kitchens changing with different ways of living?
AT: Particularly after the pandemic, there was a major shift toward hosting and experimenting in the kitchen – it became a hub for extended family and friends as we stood around creating memories, experiencing the journey of cooking meals with loved ones. In saying that, the contemporary kitchen is inspired by minimalism, resulting in more storage for unsightly elements such as cleaning utensils and cleaning agents. People are now time poor, so you'll also find easy to maintain surfaces, remote controlled appliances and technology that aims to eradicate inconvenience, liberating extra time for the end user.
On the cooking front, clean and nutritious living has also inspired a younger generation to welcome a lifestyle that is born in the kitchen out of clean ingredients, and multi-use appliances like grillers, steam ovens and air fryers have become de rigueur. In line with sustainability focuses in development so too are kitchens now focusing on reducing their carbon footprint and this is echoed in the energy efficiency advancements in appliances. The kitchen plays an integral role in the circular economy of the household – growing food, using food, and then making compost with the waste.
EW: The kitchen is still the heart of the home but now that's been extended, with the favoured style of kitchen design being one that integrates into our living areas. We are working on projects that have seamless transitions at their core, recognising that the home is becoming a space for work, entertaining, respite and family connection.
We are also seeing a rise in the popularity of front of house and back of house kitchens as people look to achieve open plan design footprints without the clutter and mess that inevitably comes with entertaining or big family dinners.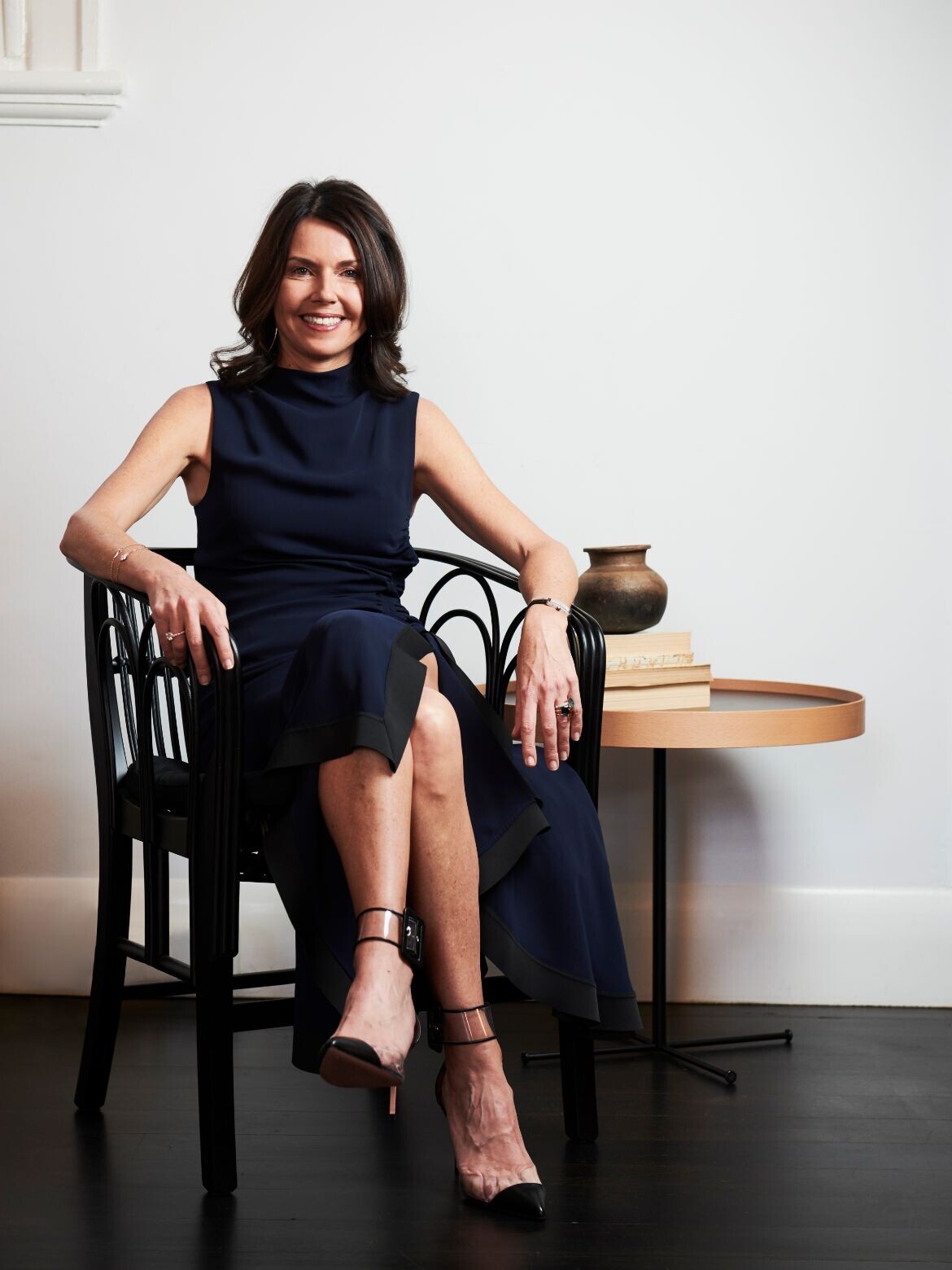 HL/IDL: In what ways are apartment kitchens different to those in a traditional home?
AT: With generally less space, the design needs to be smarter – innovation in space utilisation is key and every nook needs to be curated for maximum usage and optimisation. Through clever design in spatial layout or choice of materials, a kitchen can also help open the adjacent space, making it feel more generous. When this is done innovatively a kitchen will integrate seamlessly with the living and dining zones.
EW: Apartments may mean that there is less flexibility around the function and form in the core design of the kitchen as there is often less space to work with. We often see more multi-use design elements in an apartment for this reason, for instance the K5 we have in the showroom which can hide the working elements of the worktop and double as a bench area.
HL/IDL: What materials and functionality make a kitchen special?
AT: A mix of materials and textures that are cohesive and speak to the client's personality. Earthy materials help with grounding the space, while timber or organic surfaces pare back nicely with well-thought-out natural stone with interesting veining or colours. Metal accents can really lift a space and create visual drama while geometry and unique details help bring a point of interest, and can reveal a lot about a person's personal taste.
Good lighting is paramount, soft lighting helps set the mood, elegant backlights help showcase stone and timber and responsive lighting can be altered to fit mood and events and the sensor-based systems improve hygiene, efficiency and safety.
EW: We have amazing new technology in materials that allows the industry to specify products that are practical (MDI composite stone, metals etc) and also more space sensitive (down drafts and stone-top hotplates). Materials such as glass doors and internal lighting have added a sophisticated and luxurious addition to a once normal kitchen cabinet.
HL/IDL: What kitchen trends are you seeing?
AT: Right now – the 'unexpected kitchen' – a space that is designed to look more like an artisanal bar, or hidden away entirely and blending into surrounding rooms. Other trends include the arrival of the 'show' kitchen – typically an extravagant space that is as much an entertaining zone as it is a cooking zone. The other notable trend is convenience through carefully considered appliances and details that encourage a better quality of life.
EW: We're seeing lots of great trends including practical and multi-use spaces and secondary cooking spaces with the inclusion of pocket doors to enclose walk-in pantries and work areas. In terms of more specific trends, think eclectic stone and the mixing of finishes along with playful colour down to things like troughs in the island for additional accessories.
HL/IDL: What appealed to you about joining the KOTY judging panel?
AT: Meeting other like-minded and inspiring individuals from the design community, learning from their experience, and being part of a panel who celebrates excellence in authentic and innovative kitchen design. Being involved in an accolade that celebrates encouraging designers and developers to constantly improve designs that will raise the quality of life. Gaggenau is a leader in kitchen design and this is an incredible opportunity.
EW: I live and breathe kitchens and I aspire to the aesthetic of both the Boffi and Gaggenau brands, which both nod to design excellence within the industry.
HL/IDL: In your opinion, what makes Gaggenau the perfect appliance brand for a luxury kitchen?
AT: Gaggenau is an established brand, pioneers in appliances with a rich history of bespoke and innovative craftsmanship, avant-garde aesthetics and heritage inspiration. Gaggenau appliances are high powered, focusing on energy efficiency, kitchen sustainability and unrivalled functionality.
EW: Gaggenau encompasses the aesthetic of luxury along with exceptional design which is so great to be a part of.
.
Gaggenau's Kitchen of the Year Design Contest is open for submissions until 30 April 2023. Entries must be in either the Luxury Home or Multi-Residential category and be for a project completed after 1 May 2021.
Enter your projects here.