Perfectly set within the picturesque natural surrounds of Tasmania, this residence is designed as a place of escape from professional life.
Building a structure that is designed to withstand the test of time and the elements is a complex feat. It's even more challenging when the goal is to not only build something that endures, but to do so in an environmentally conscious manner.
Tinderbox House, in Tinderbox south of Hobart, by Studio Ilk Architecture and Interiors is a highly efficient passive solar building that has taken into account the natural and man-made constraints of the site.
"The goal was to create a design that would enhance the ecosystem rather than impose upon it, and that would restore the well-being of our client," says Kate Symons, director Studio Ilk.
The design brief presented a unique set of challenges, as it was driven by the needs of a client who was struggling with the demands of a high-pressure professional life. Admiring their client's hardworking approach to life and socially conscientious outlook made it all the more important to design a space that would serve as a sanctuary.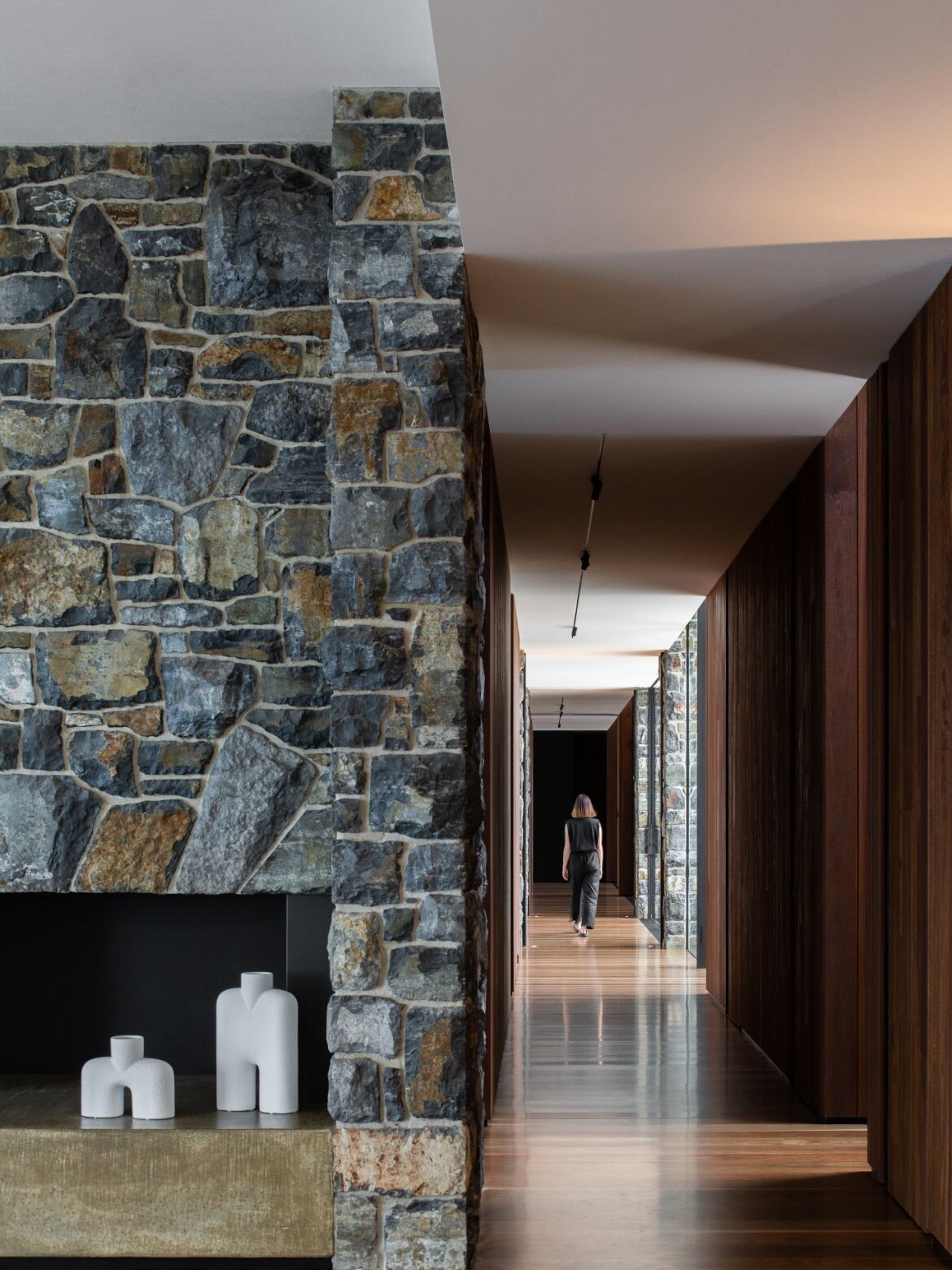 The south-facing site required a design that would be functional and able to accommodate both the couple who lived there daily and the large family who would visit often. The design had to create large, open living spaces that would also provide a sense of intimacy and comfort, making the home feel like a true escape.
The use of traditional organic materials such as stone and timber has been used throughout and is not only efficient from a thermal and fire safety perspective, but it also contributes to the overall aesthetic and acoustic balance of the space.
Taking a minimalistic approach to the use of natural materials means there is no need for additional finishes. The use of these materials throughout the design is what makes this project truly stand out, as it demonstrates the potential for organic materials to create a positive aesthetic, a safe environment, and high energy efficiency all in one.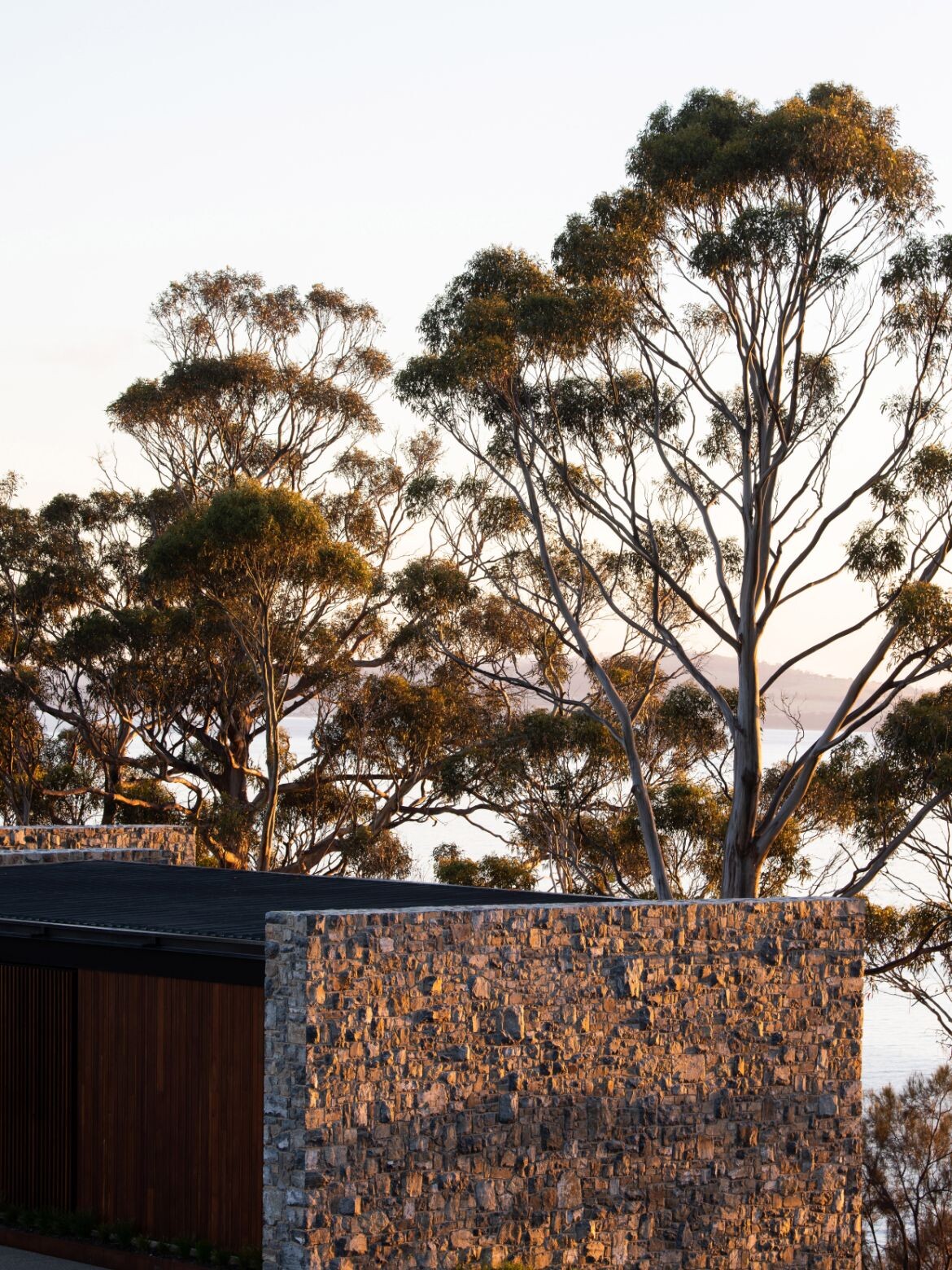 Sustainability was a major consideration throughout the design process, and Studio Ilk incorporated a number of best-practice principles to make this project as environmentally conscious as possible.
"Our solution to the client's desire for expansive views was to create a series of pavilions separated by mudstone walls, which not only provide visual separation, but also serve as thermal massing elements. We also super-insulated the floor, walls, and ceilings, and employed a geothermal hot water heating and ventilation system to minimise waste and reduce running costs," says Symons.
Carefully considering the site's influence on the overall aesthetic, Studio Ilk worked closely with the client and stonemason to select the core material of mudstone, which not only had to be local, but also had to reflect the warm tones of the surrounding landscape. This informed the other material selections, such as the warm caramel burnished concrete floors and the ochre-toned spotted gum timber cladding, which also had to be bushfire resistant.
Tinderbox House is a testament to the power of design to create spaces that not only endure, but that also enhance the wellbeing of those who inhabit them.
Project details
Architecture & interiors – Studio Ilk
Builder – Lane Group
Lighting – Electrolight
Photography – Anjie Blair
This project was entered into the 2022 INDE.Awards, and entries are open now for the 2023 program – more details here.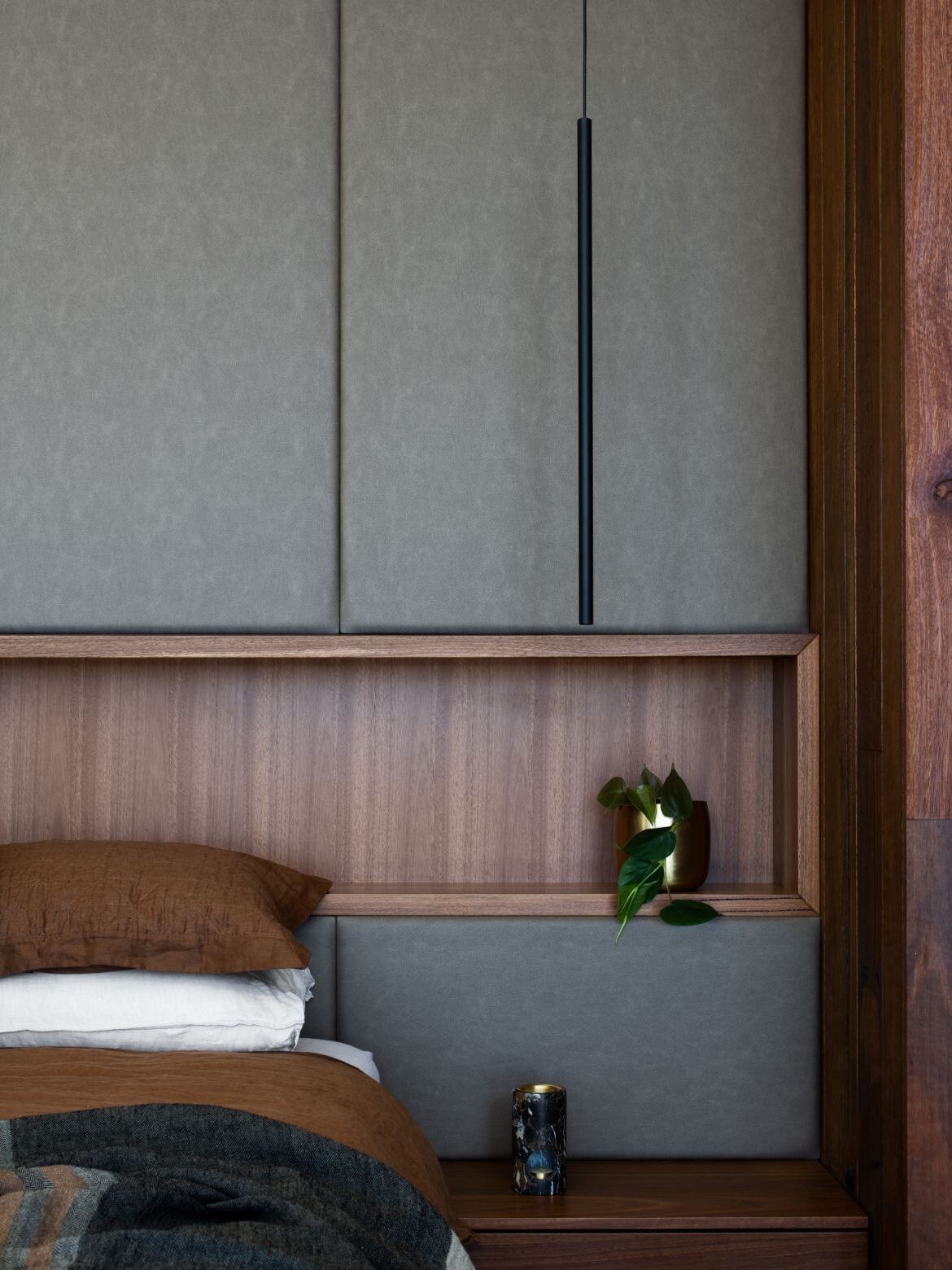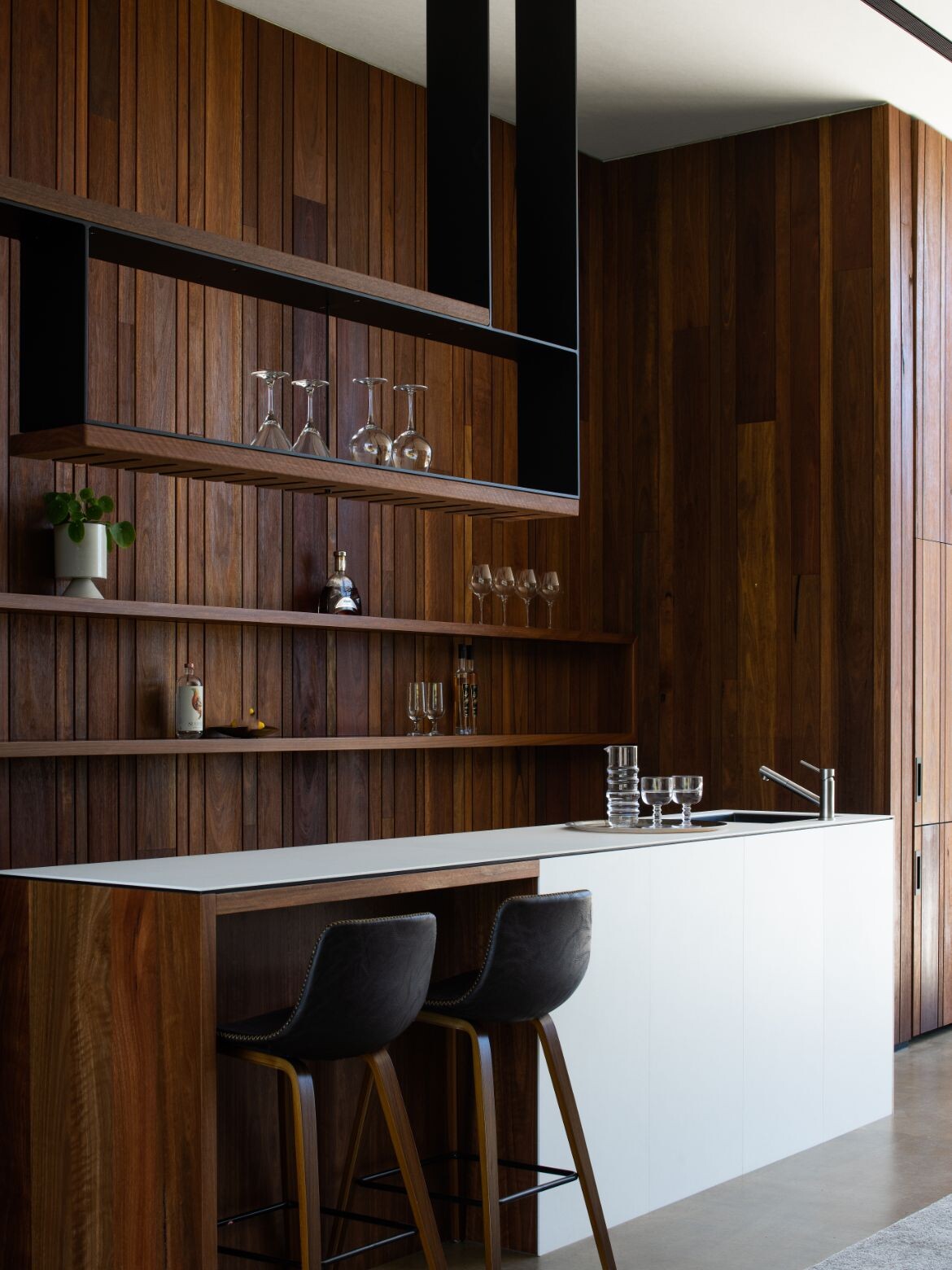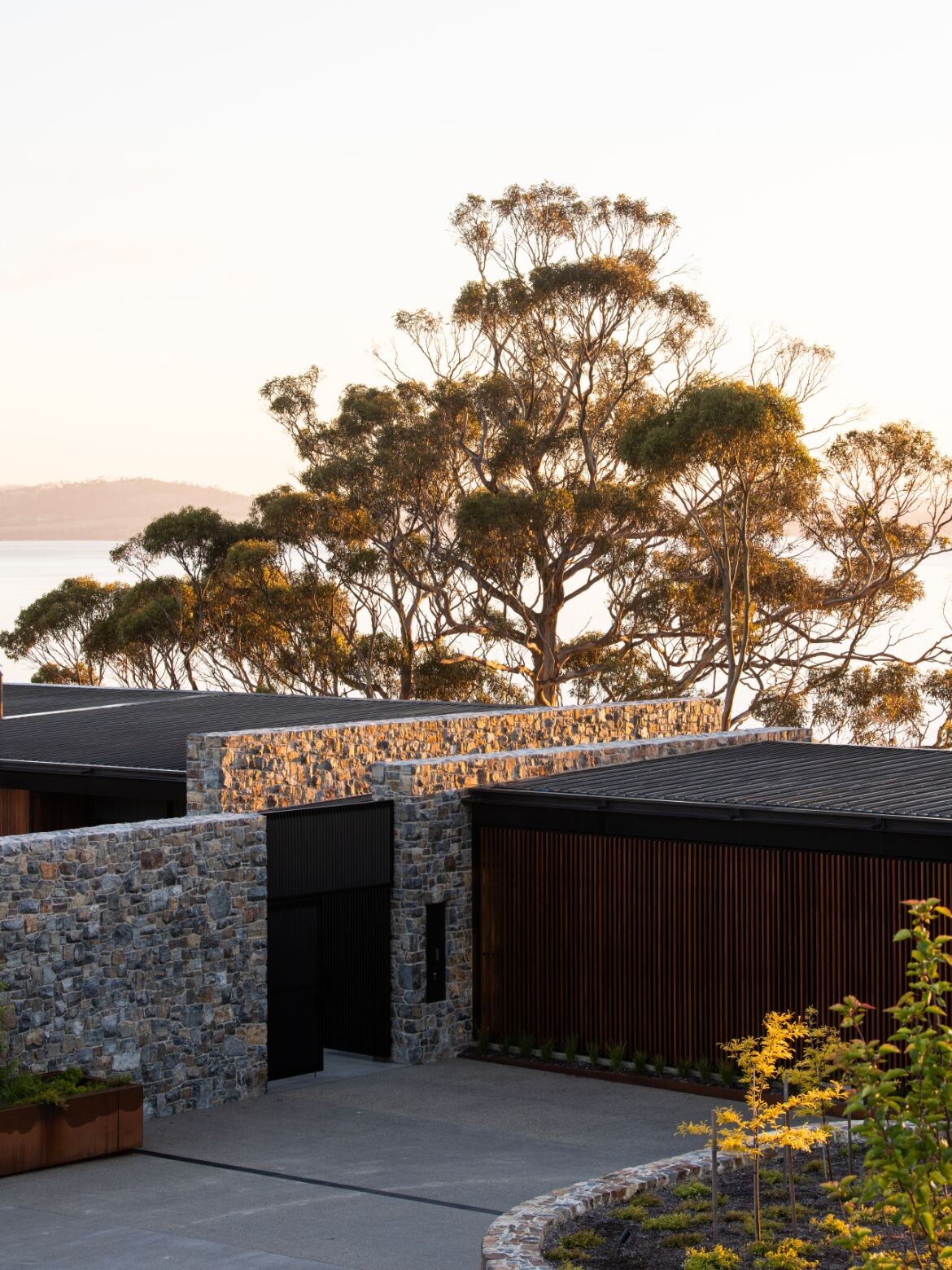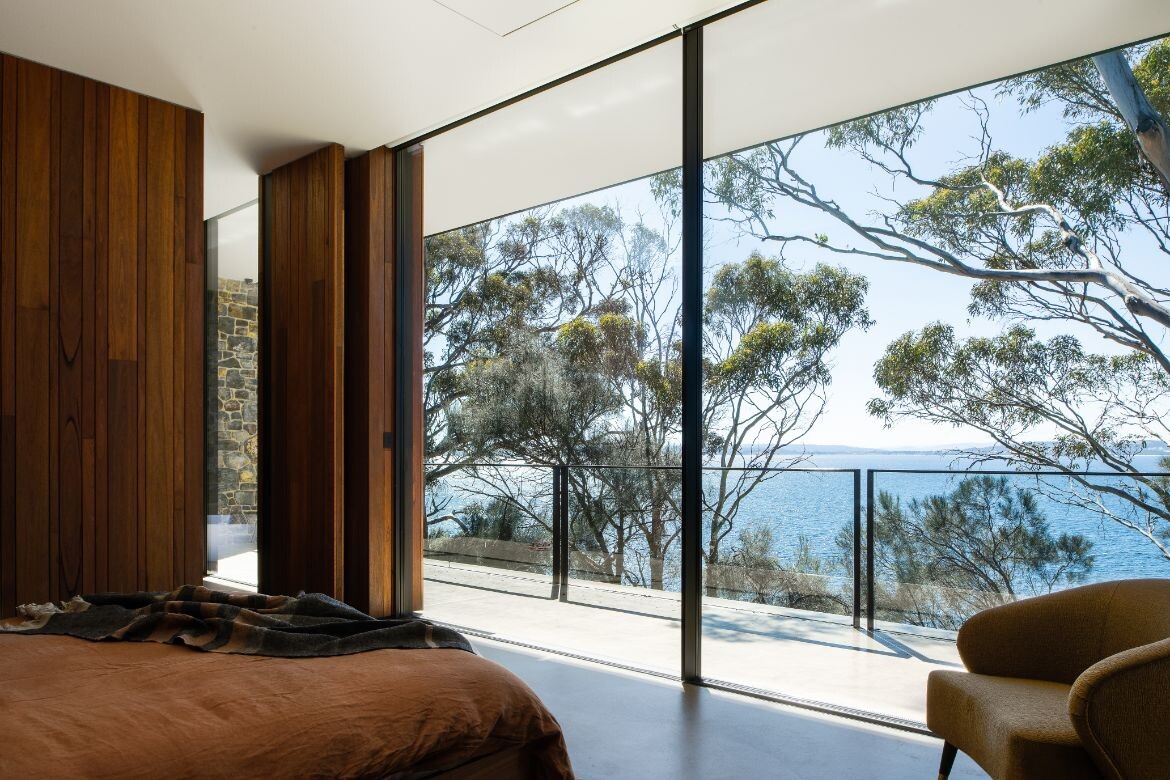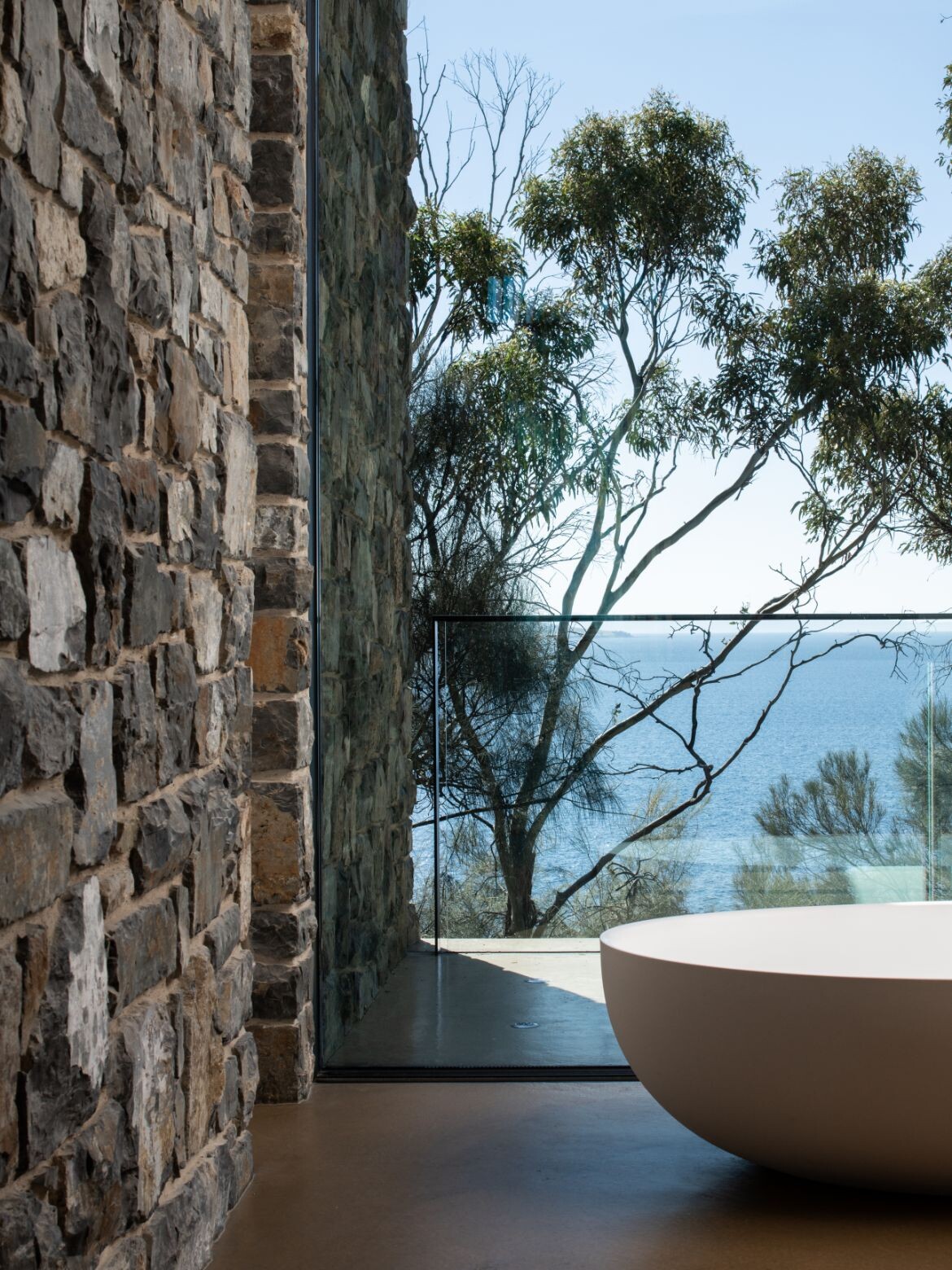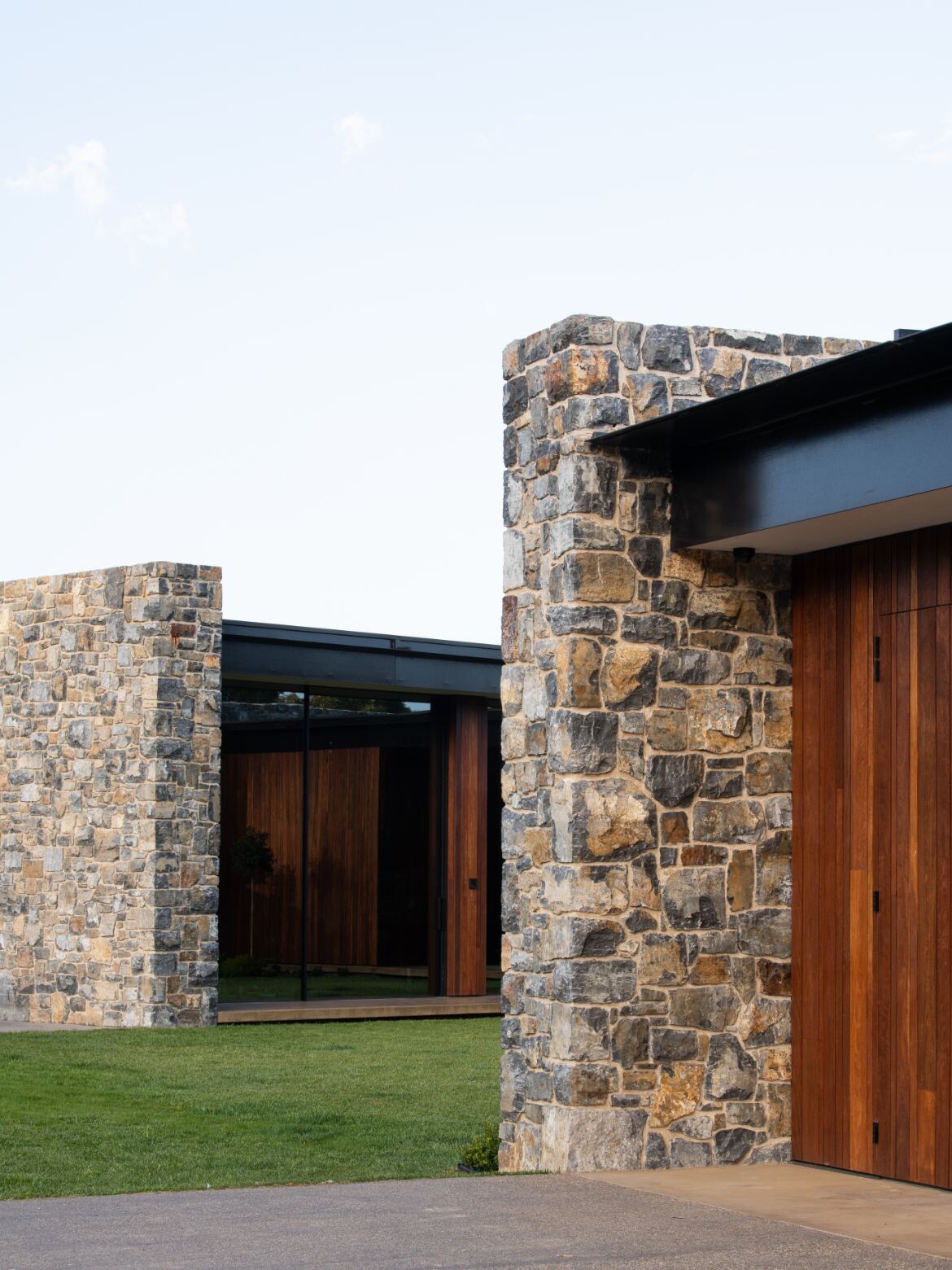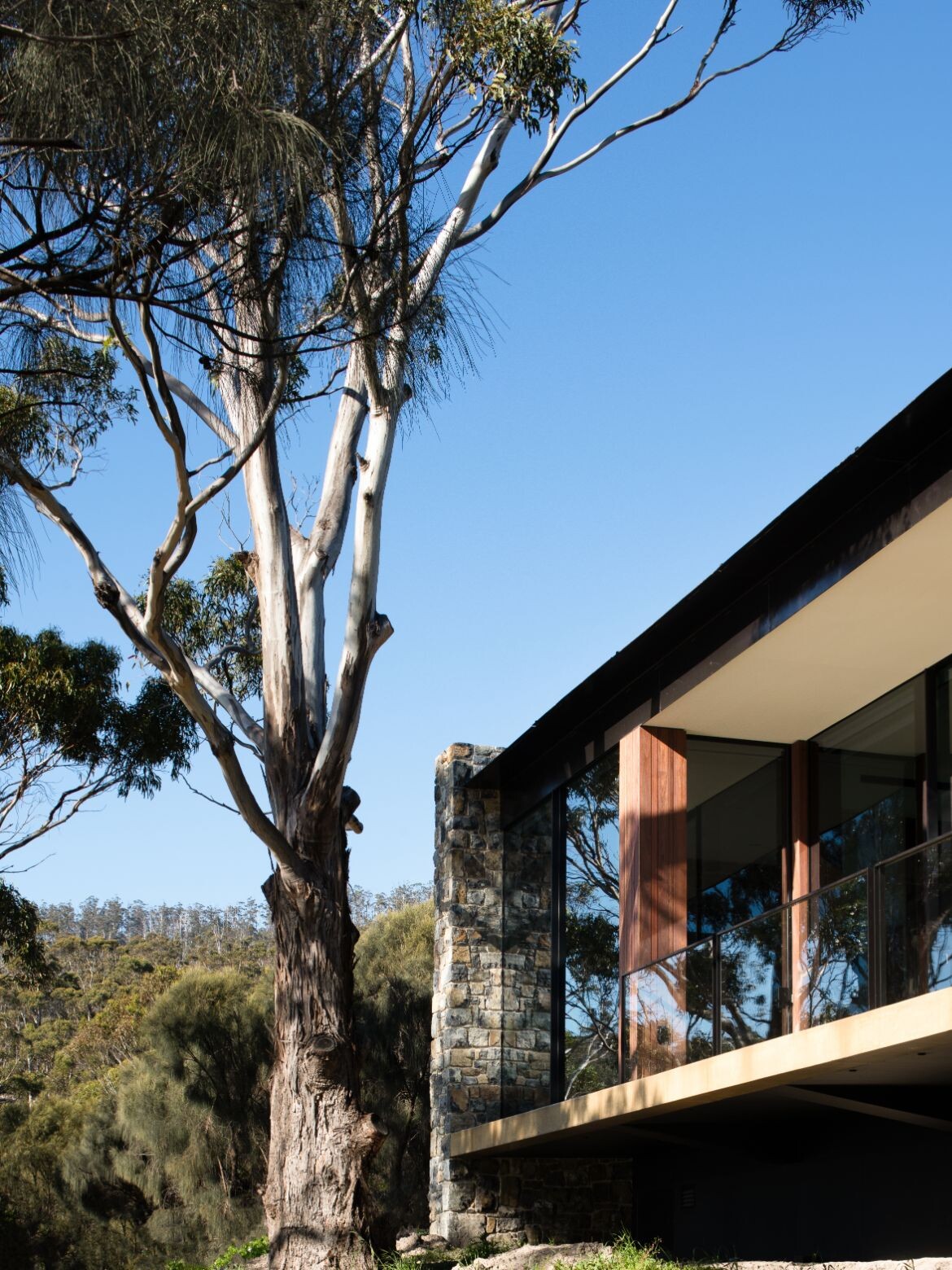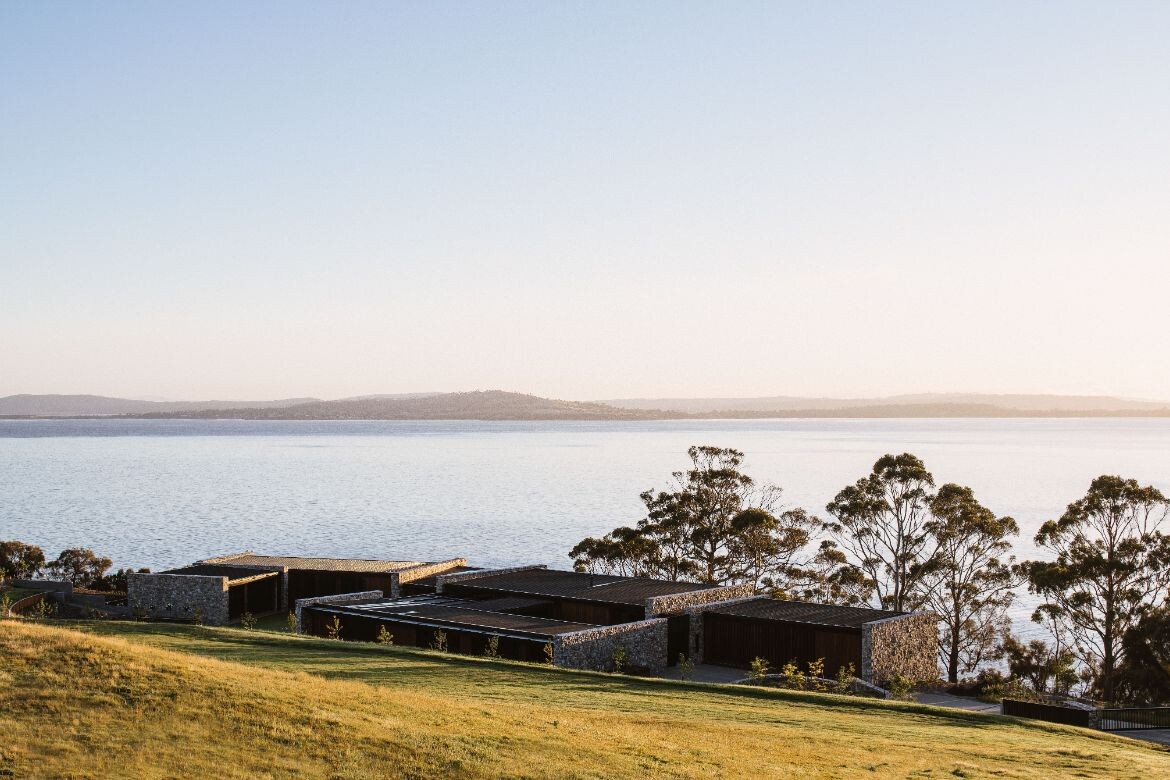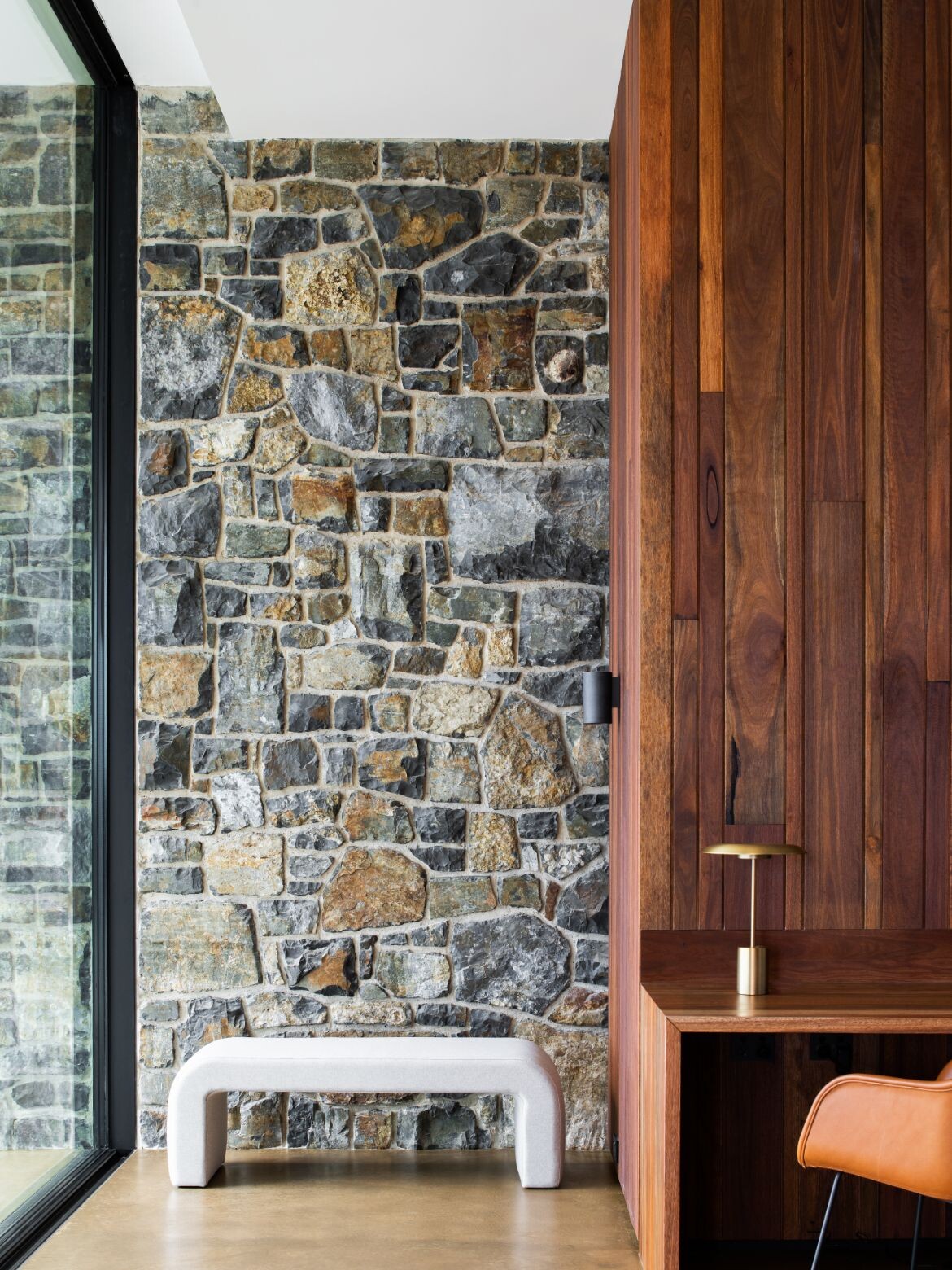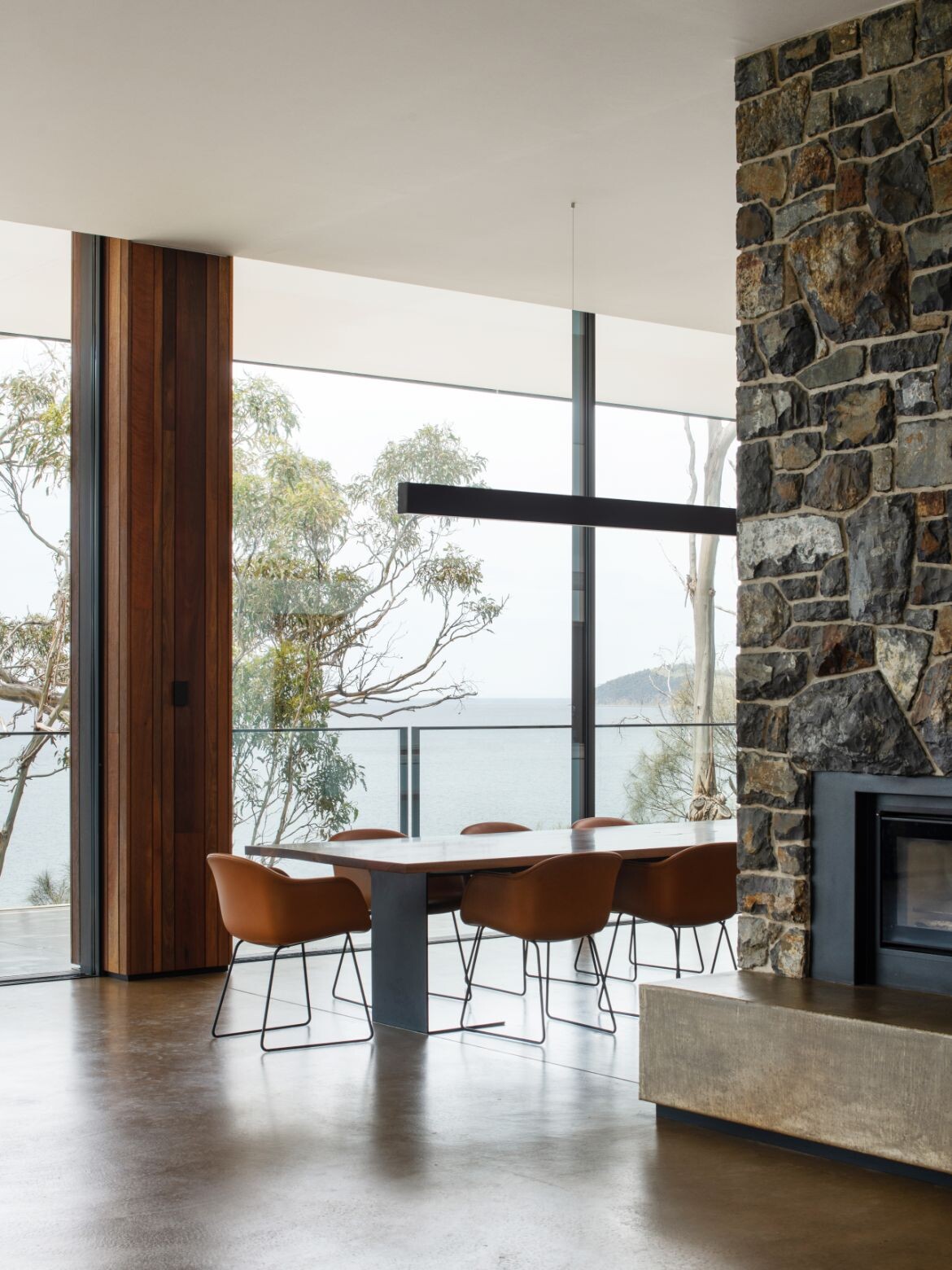 ---