Oblivion Lab transforms a maisonette into a blissful dwelling for two, complete with a generous kitchen island-dining zone.
A maisonette is an enviable amount of space for two people, especially in Singapore where many live in compact apartments and flats.
In such a context, the challenge in this renovation might seem rather unusual: to make a large maisonette suitably cosy and fit for purpose for just one couple. Presented with such a challenge, interior designer Royston Ho from Oblivion Lab has used colours, materials and decisive space planning strategies to convert the unit into a homey abode.
"The clients love the wabi-sabi aesthetic and wanted to incorporate elements of it into their home," says Royston. "There also needed to be a segregation of spaces, and a large kitchen island and dining table was necessary as they love to host, though are not into heavy cooking," he continues.
Elements associated with wabi-sabi and beauty in imperfection are introduced into this maisonette with the choice of limewash finish that sweeps across the walls and ceilings, as well as touches of nature and natural materials, and distressed details like those found on the upholstery of the dining room chairs. Overall, warm colours envelop the home, creating a cocoon-like effect.
The space on the first level has been completely redone. The walls to the bedroom next to the dining area have been demolished to create a generous island and dining zone, with a newly built dry kitchen on one end. The wet kitchen has also been slightly downsized since the couple doesn't do a huge amount of cooking, and the original washroom within it has been split into two, with one space set aside as a laundry area.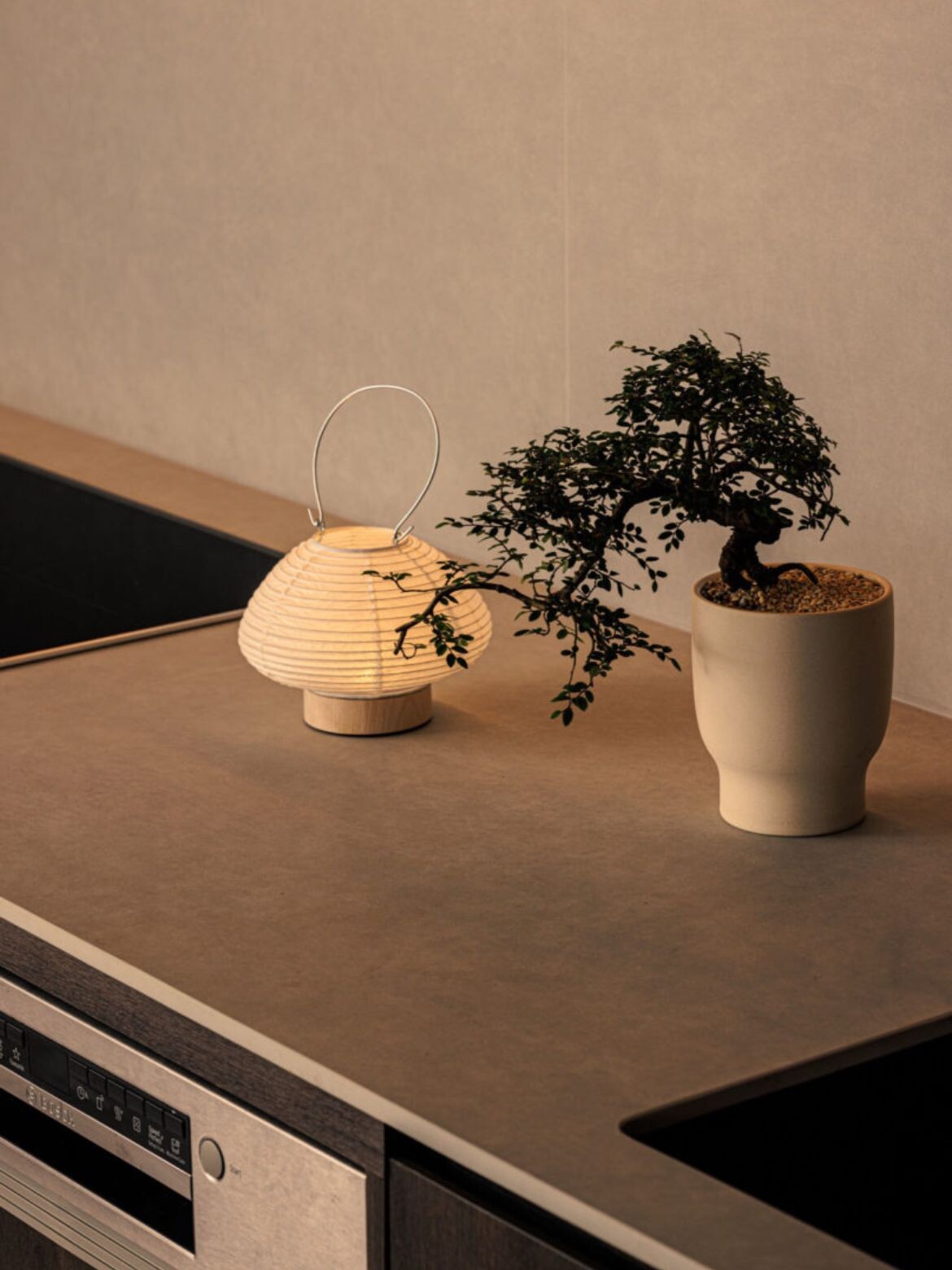 A pocket door separates this entire dining/entertaining zone from the living area, which has now subsumed the balcony to become a larger and more private living room.
Limewash finish continues up the stairs, which are artfully lit not just with wall and ceiling lights, but also with embedded lights along the stair rails to imbue the space with atmosphere.
The second level has retained all three of the original rooms. One serves as a guest room, one is now a study with two workstations, and the third is the main bedroom.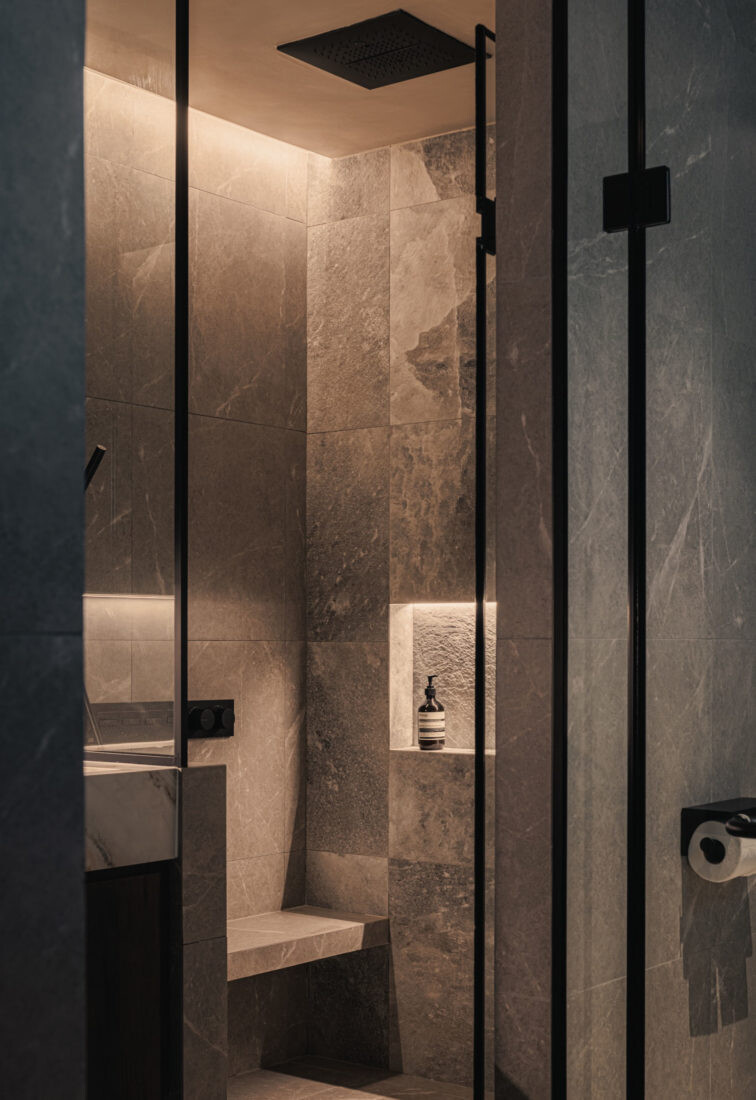 The main suite carries the same relaxed atmosphere with warm colours and materials that make the resting area an inviting sanctuary. For greater indulgence, the ensuite (made larger by merging with the common toilet) features a stunning Gessi hi-fi rain shower, and needless to say, it is the star of this bathroom.
Project details
Interior designs – Oblivion Lab
Photography – Marcus Ip