Balancing privacy with views, and soft materials with a sense of solidity – O'Donnell by MHN Union Design Union and SJB Interiors gives Mediterranean vibes.
Nestled amid the vibrant Bondi landscape, O'Donnell Street is a residence by MHN Design Union with SJB Interiors that showcases a sophisticated blend of architecture and interior design.
The residence embraces the natural beauty and cultural richness of its surroundings, with the design showcasing a masterful manipulation of form, materiality, and space.
Comprised of two boutique homes that capture natural light and ocean breezes, the execution on site also ensures a serene sense of residential privacy.
The planning of the site sees the design split the two dwellings down the centre, with each residence accessible through a landscaped front garden designed by Dangar Barrin Smith.
The ground floor is all about open-plan living and invites in the warm light and the soothing sounds of the ocean. A central void connects the upper and lower levels, but most importantly casts a luminous glow throughout the interior – where the natural light has a way of dancing around inside for a soft ambience.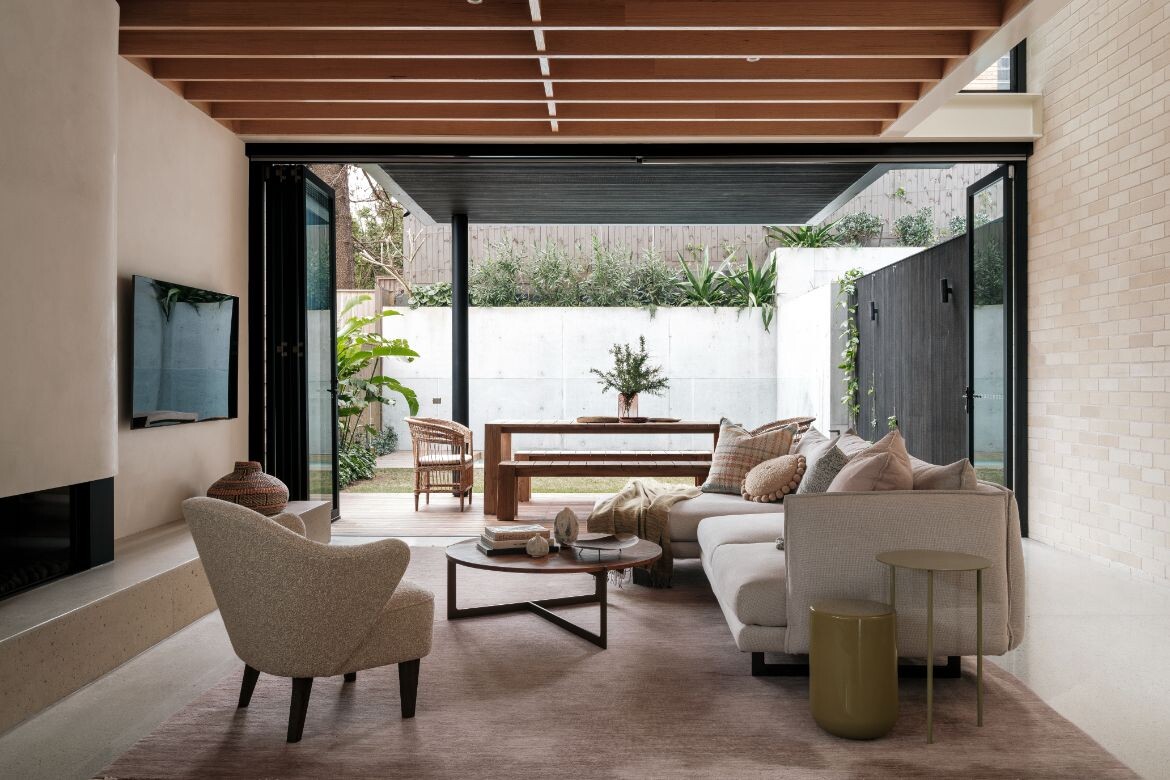 The material selection is astute and deliberate, with an eye towards evoking the building's coastal location. This tone is set from the exterior all the way through to the interior where the external façade combines crisp off-white brickwork (Austral Chillingham) with striking black stained Abodo timber. The brick and timber combine in a sleek and seamless rectangular prism form, which expresses an utterly modern incarnation of a beachside dwelling. The upper floor cladding allows for the integration of screens, adding a touch of kinetic movement to the façade but ensuring privacy can be maintained.
The interiors continue with this beige-tinged, modern Mediterranean vibe, with the open metal mesh stair wall acting as a strategic silhouette, screening inhabitants without completely obscuring them behind solid walls.
The interplay of Victorian Ash on the stair and exposed floor joists with the solid brick connecting wall creates a harmonious balance between light and solidity. The result is a beautifully crafted and thoughtfully designed home, perfectly attuned to the ever-chic Bondi locale.
Project details
Architecture – MHN Design Union
Interiors – SJB Interiors
Photography – Tom Ferguson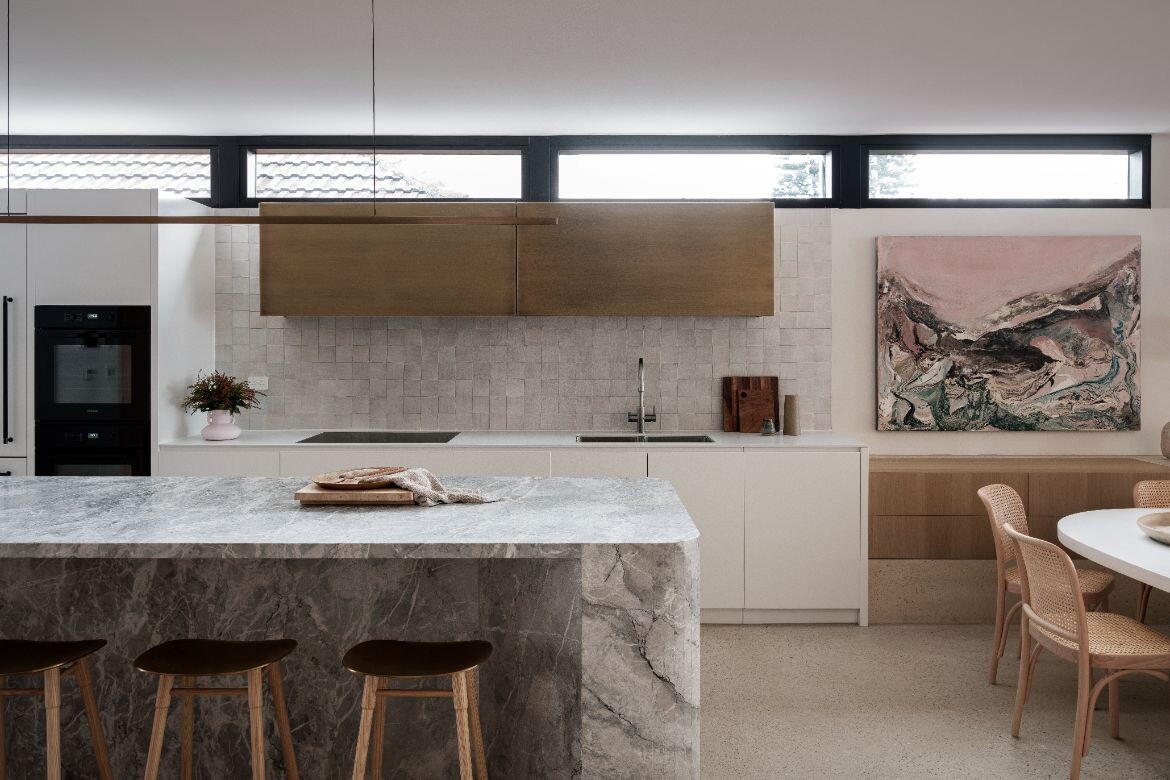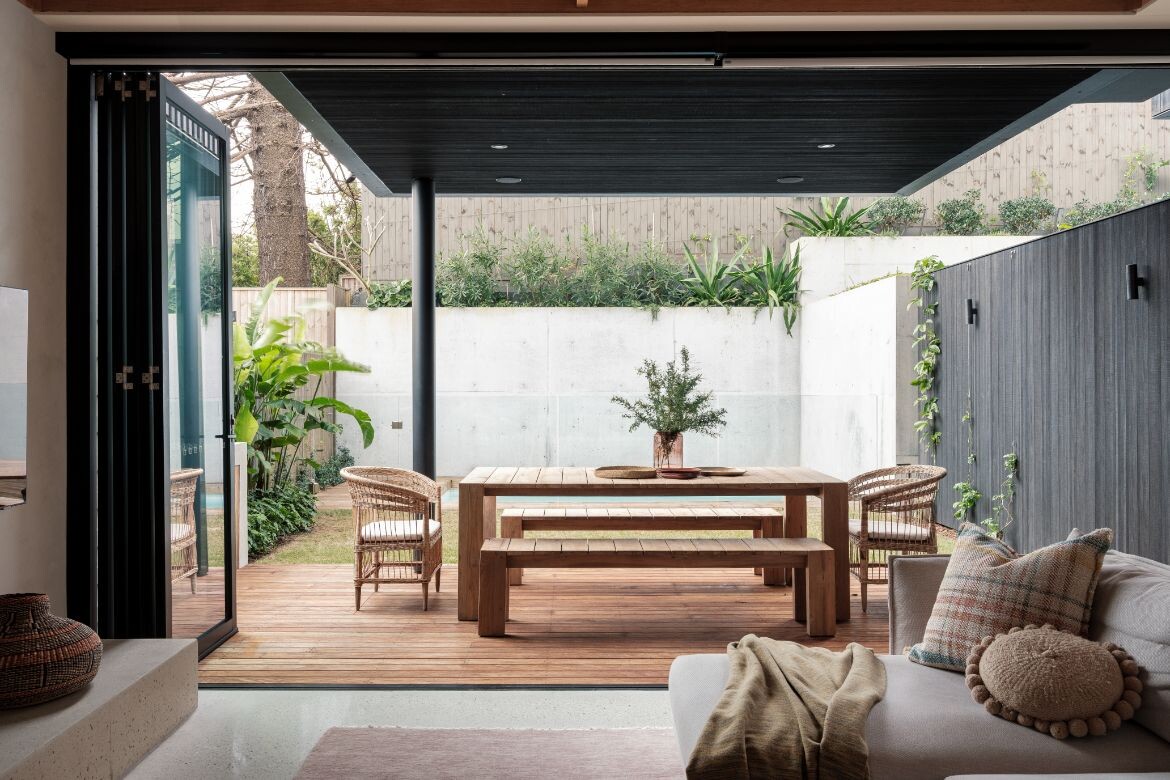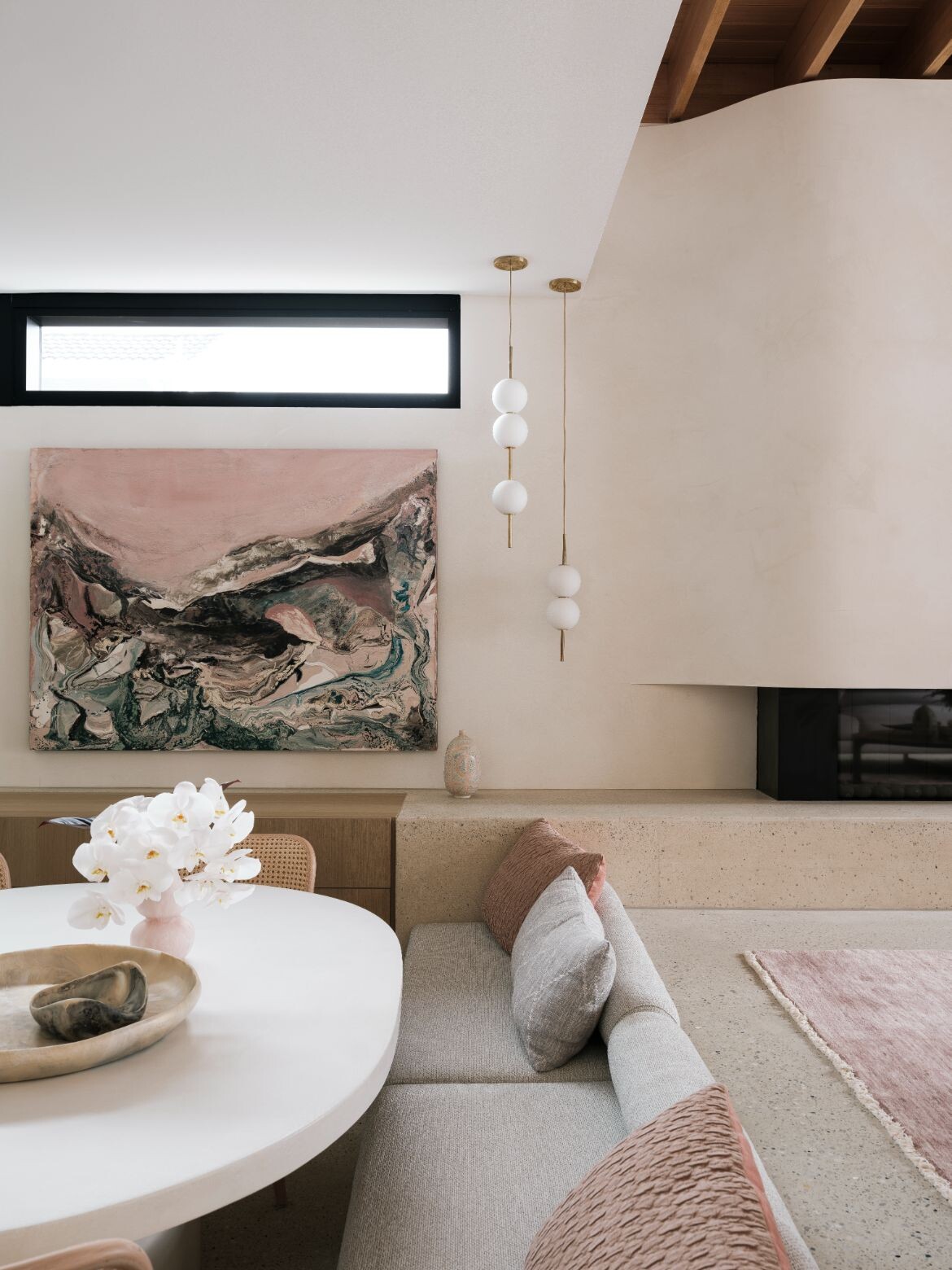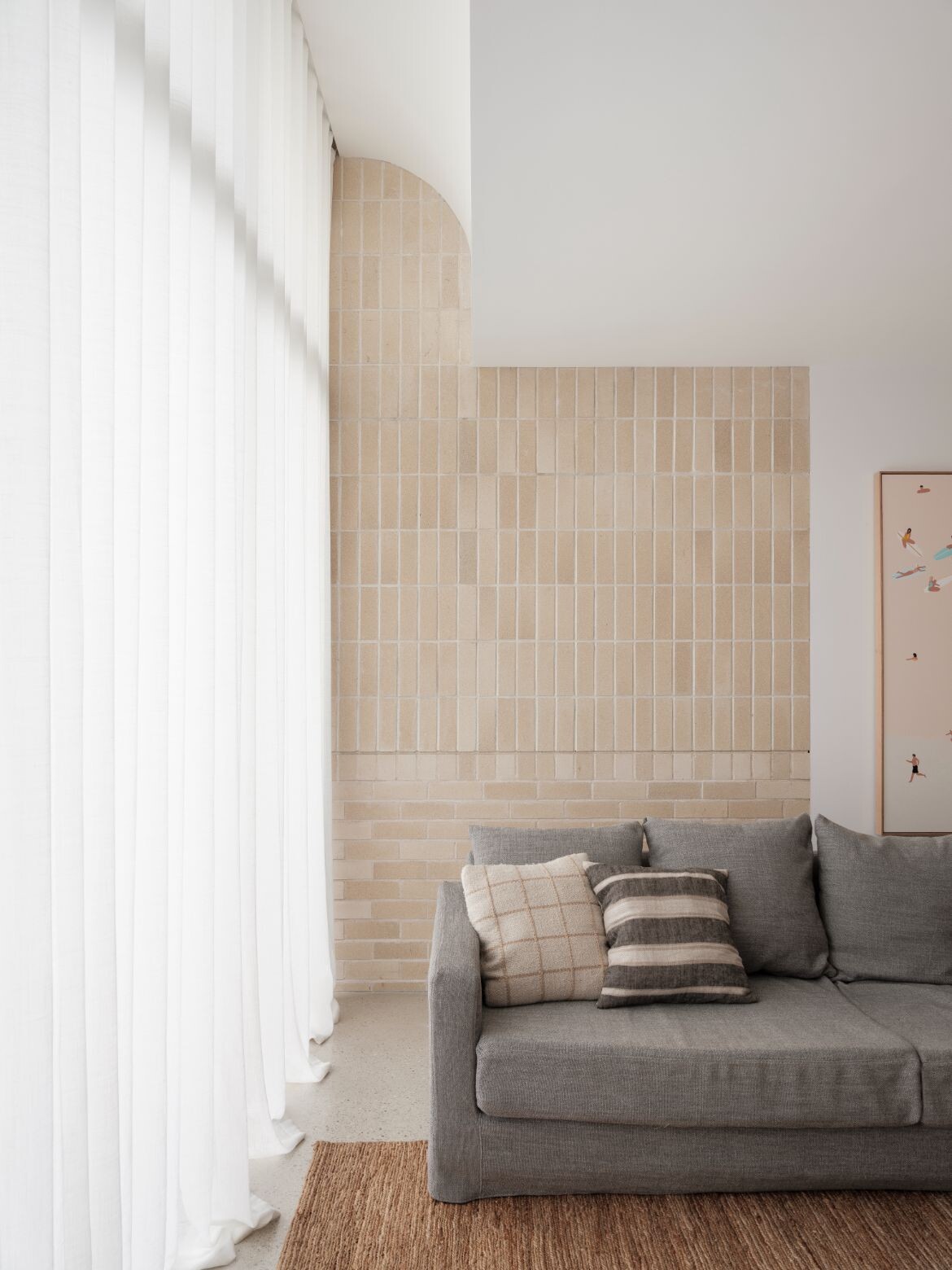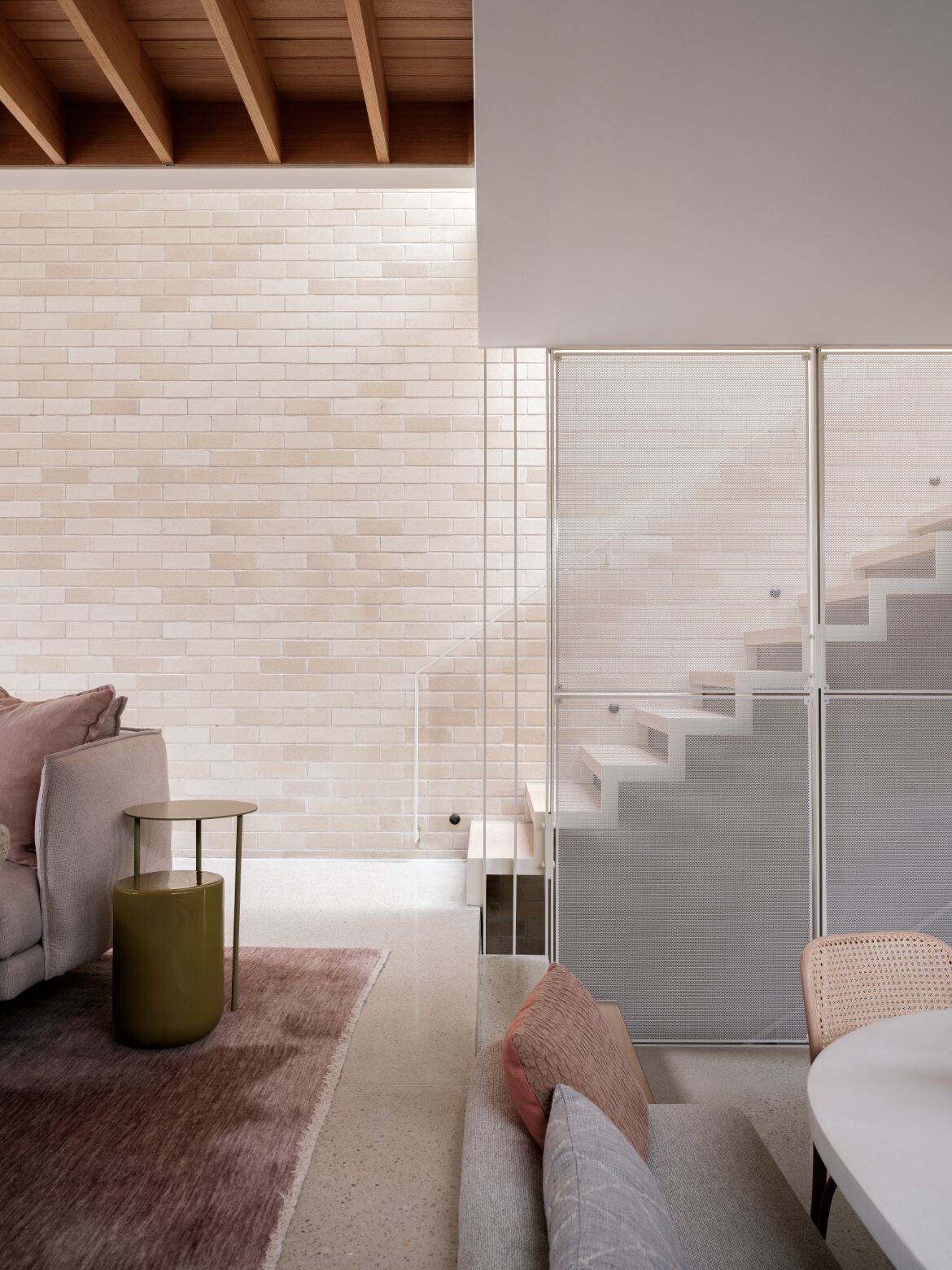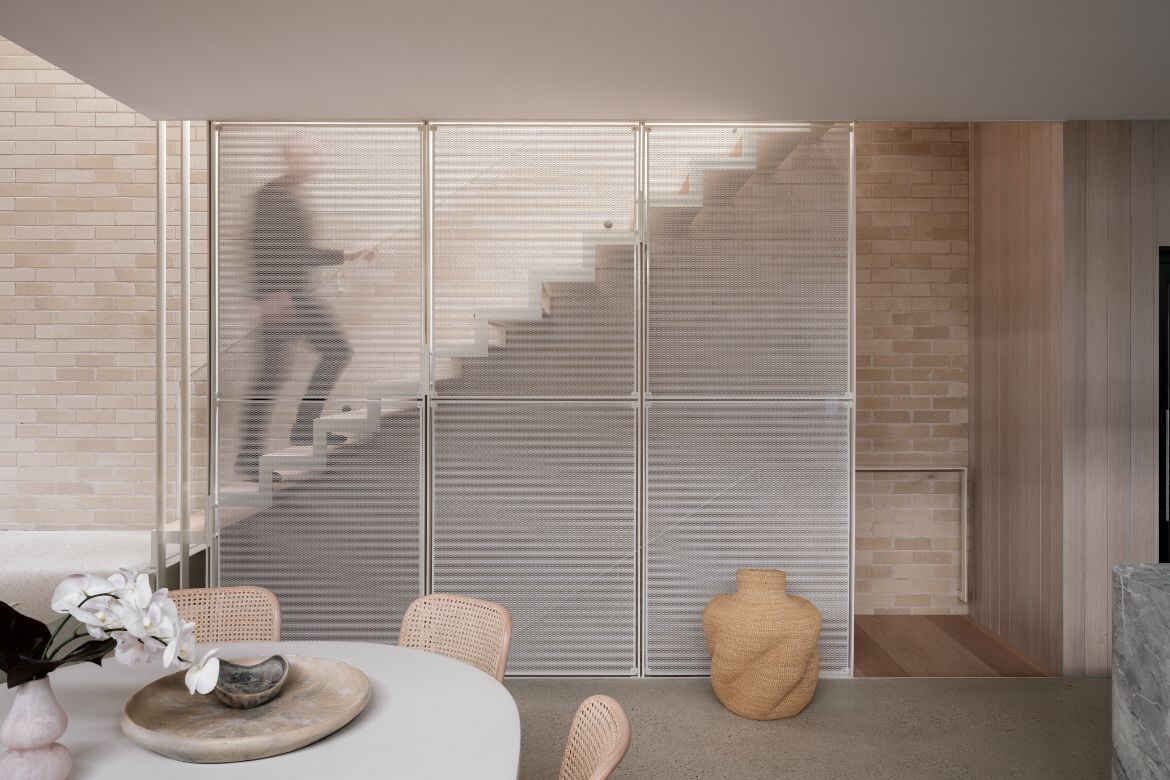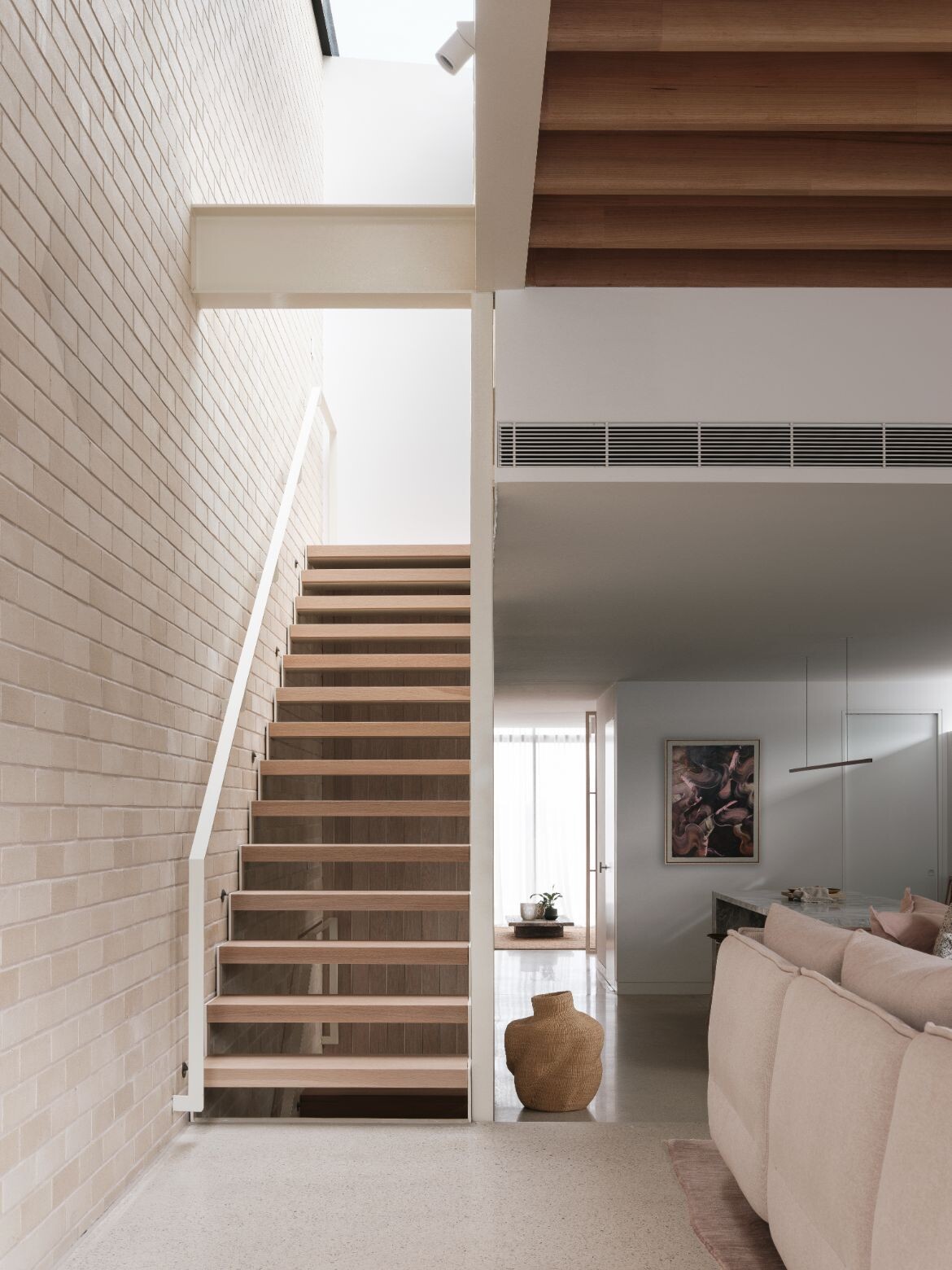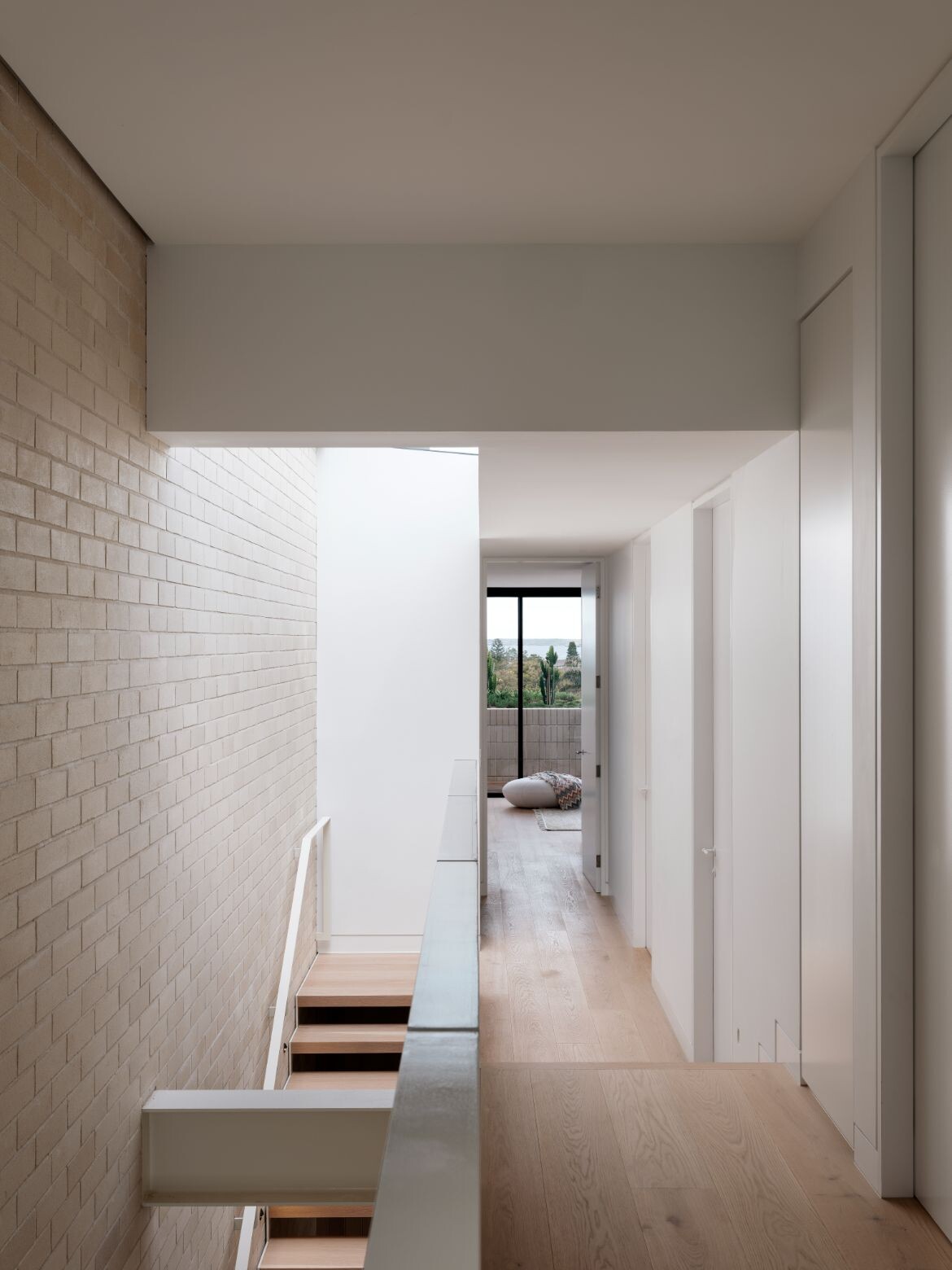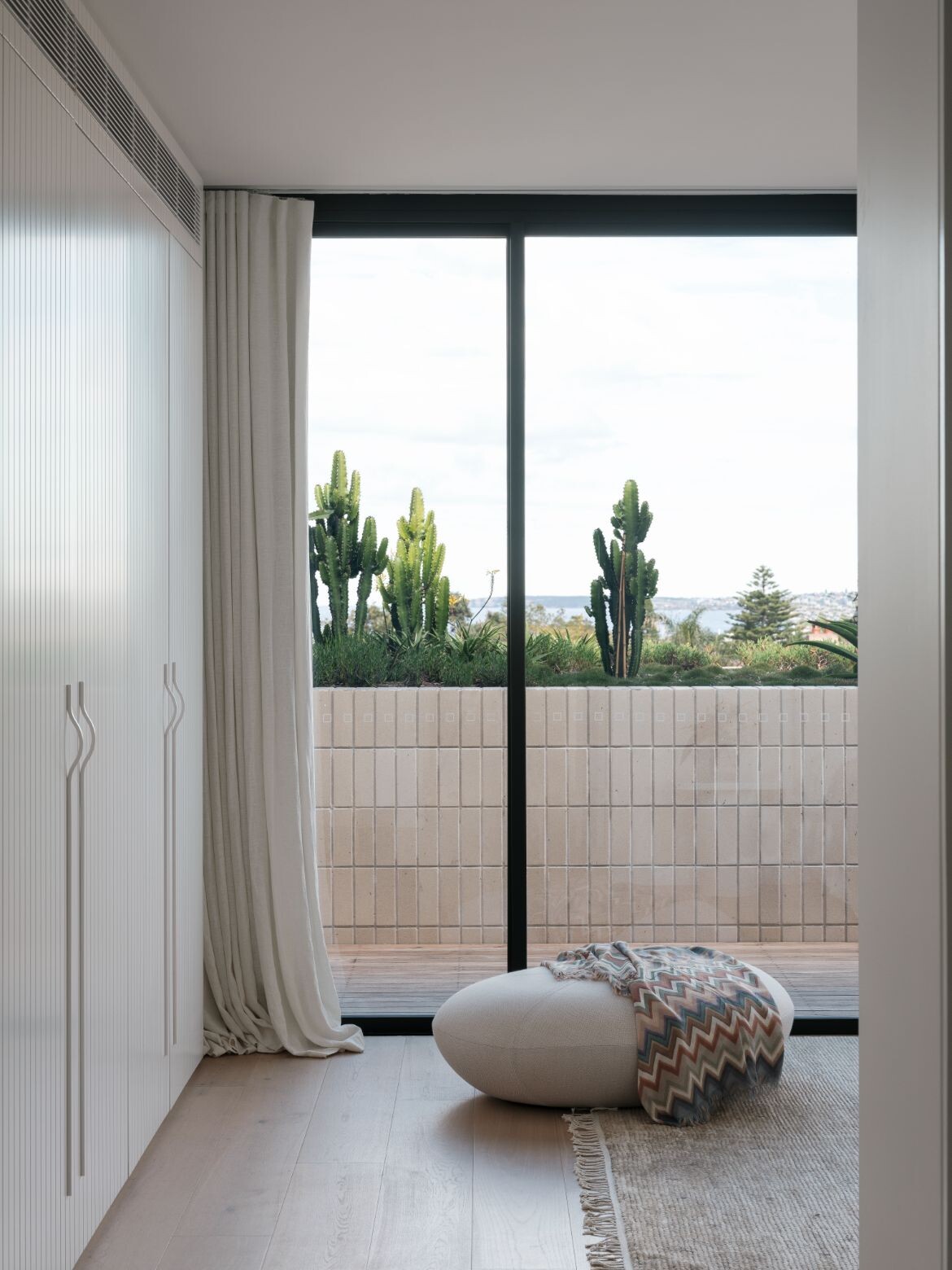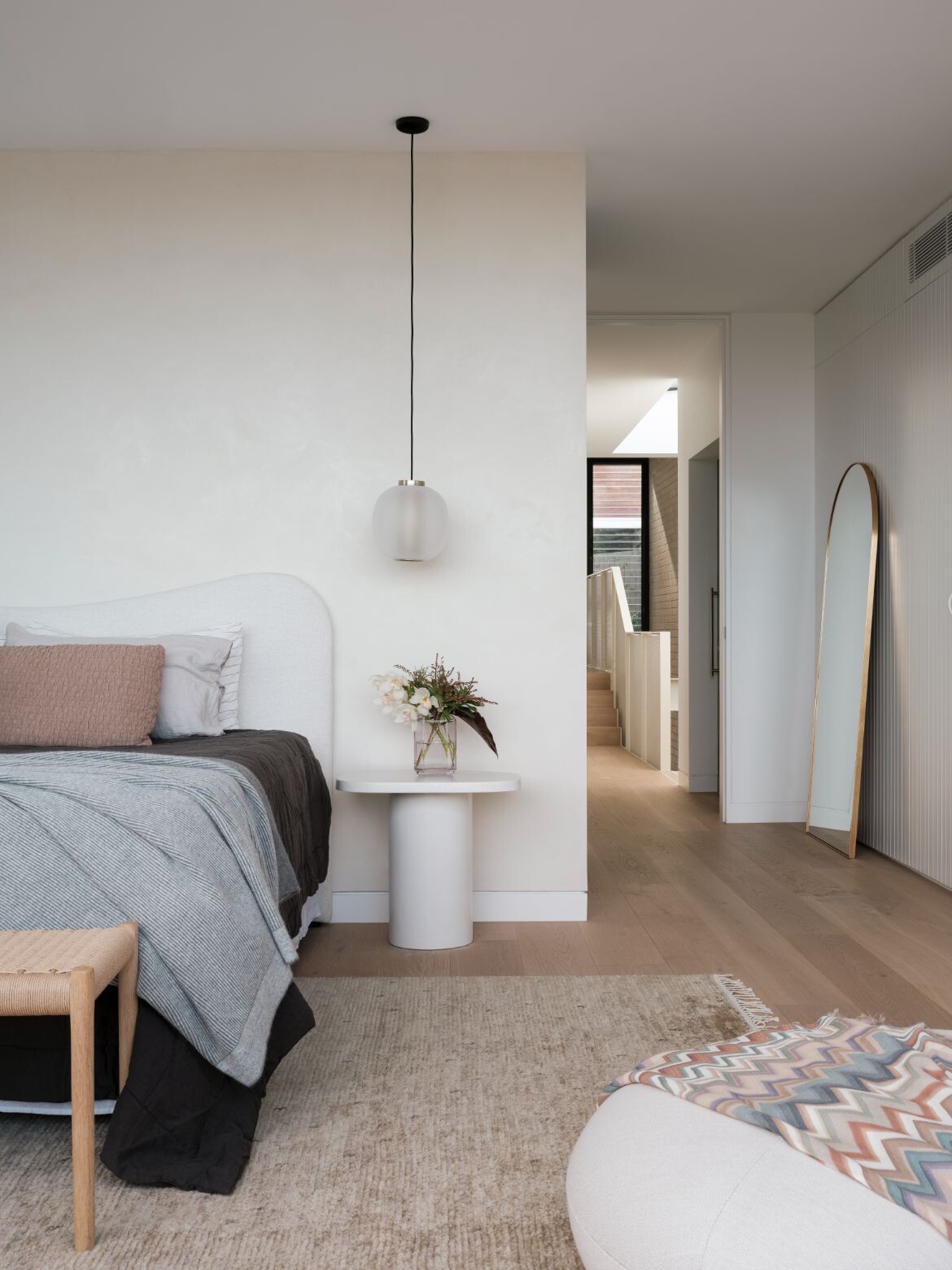 We think you might like this home by Fiona Lynch, which layers beige in a sophisticated way
---