From minimalist and modern, to adaptive renovations and highly textural interiors – these homes run the gamut, but they all captured your attention with their high design credentials.
A new year often prompts a moment to look back and reflect. It's also an opportunity to highlight the extraordinary homes that you couldn't get enough of throughout the year.
1. Argo by Megowan Architectural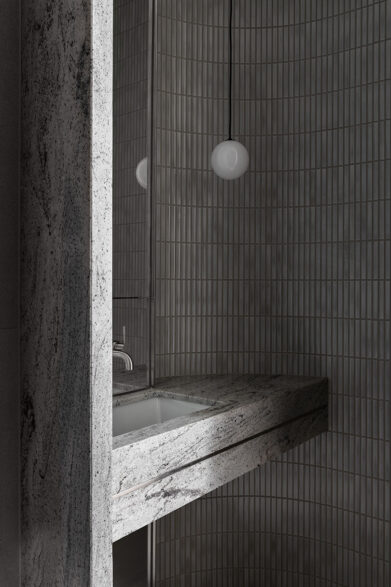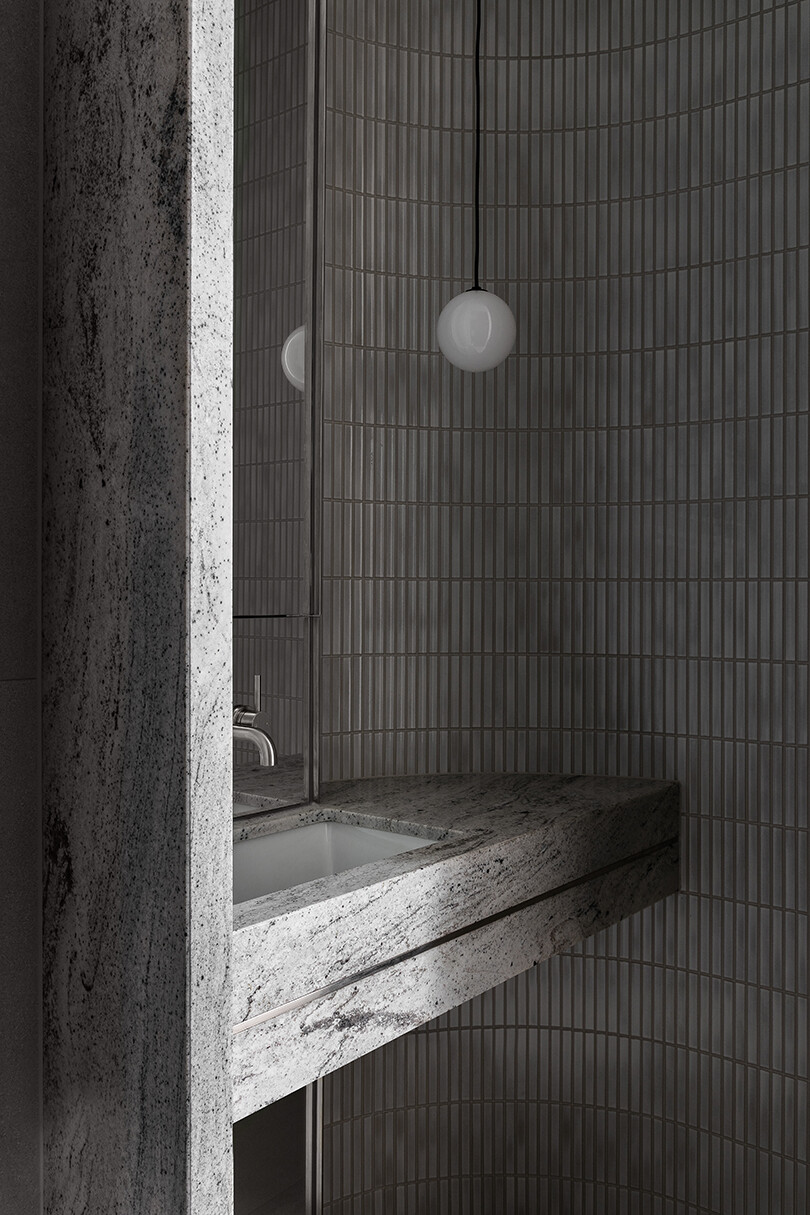 Argo, a residential project designed by Megowan Architectural, is a sustainable and energy-efficient home defined by its modern aesthetics. The project emphasises the use of natural materials and incorporates elements such as solar panels and green roofs to create a connection between indoor and outdoor spaces.
2. Brush House by Leeton Pointon Architects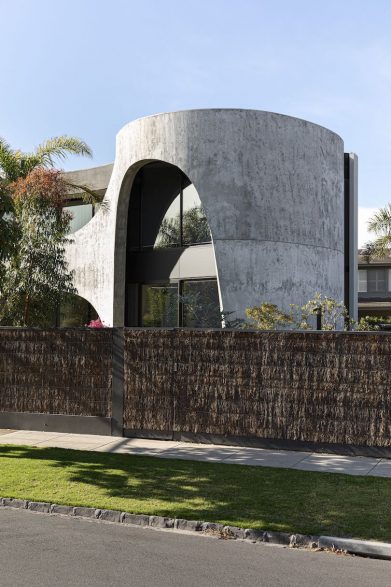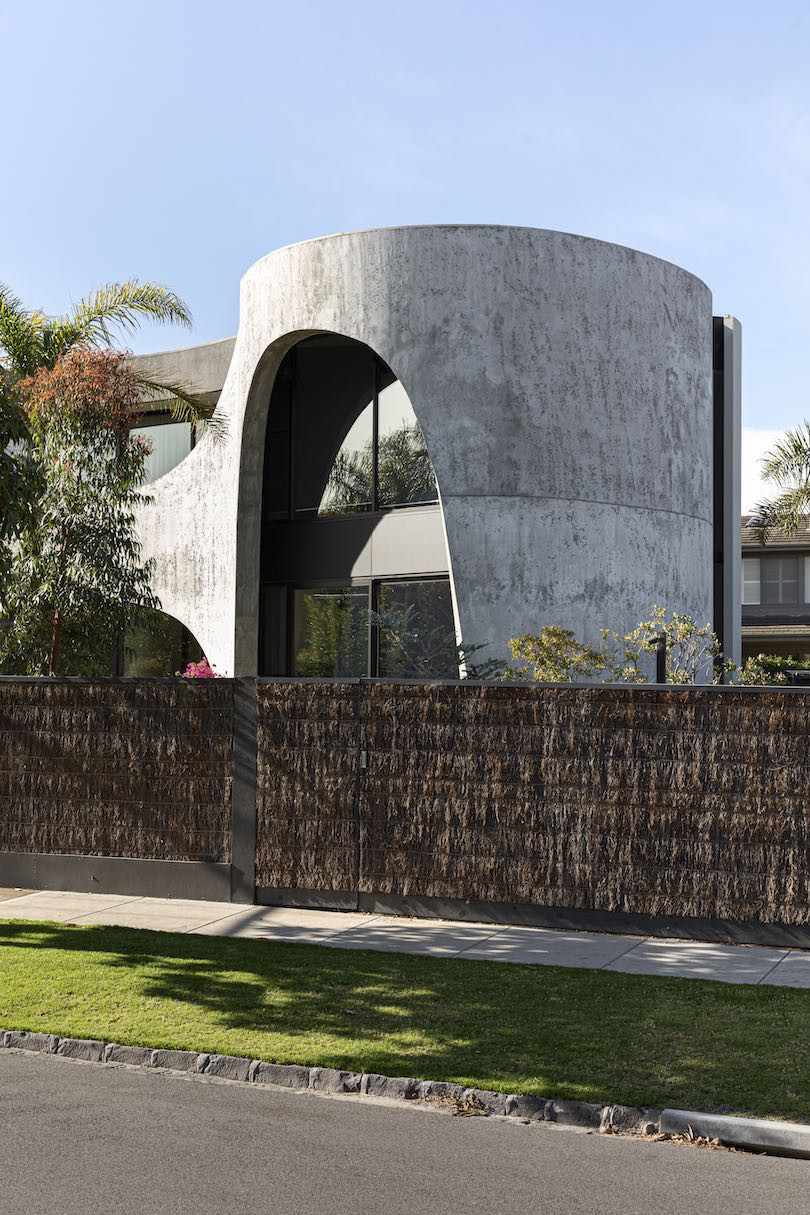 Brush House by Leeton Pointon Architects is a minimalist and contemporary family home inspired by its natural surroundings. The design focuses on indoor-outdoor living and the use of natural materials such as timber, stone, and concrete. Large windows and a central courtyard aim to enhance the connection between the indoors and the outdoors, while the curving façade form make it an absolute standout.
3. Lutyens House by Studio Lotus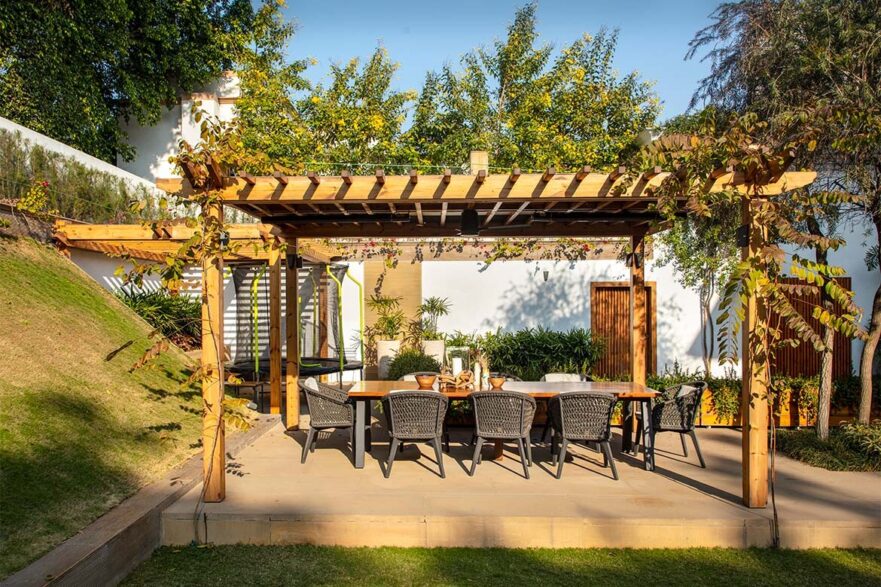 This palatial home in India, designed by Studio Lotus, is inspired by Sir Edwin Lutyens, a British architect known for his arts and crafts style. The studio features traditional elements such as pitched roofs, dormer windows and brickwork, as well as contemporary design elements such as large windows and open-plan living.
4. Sorrento Beach House by Fiona Lynch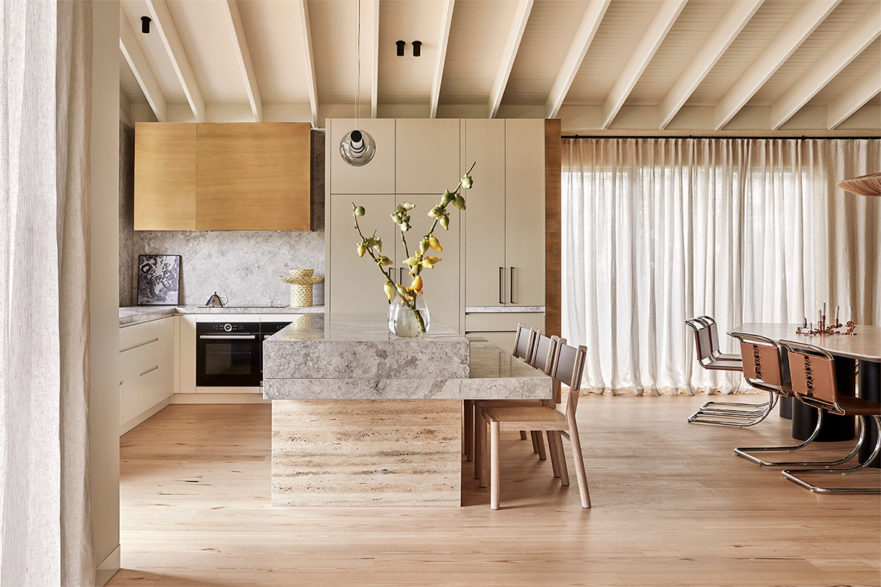 Referencing its coastal location with a beige-heavy neutral colour palette, Sorrento Beach House by Fiona Lynch is teeming with natural materials such as timber, stone, and luxe linen. The house is designed to be a comfortable and relaxing space, with a connection to the beach and lots of natural light. The furniture and decor have been carefully selected to create a cohesive design that reflects the coastal vibe.
5. Croydon House by Apto & Best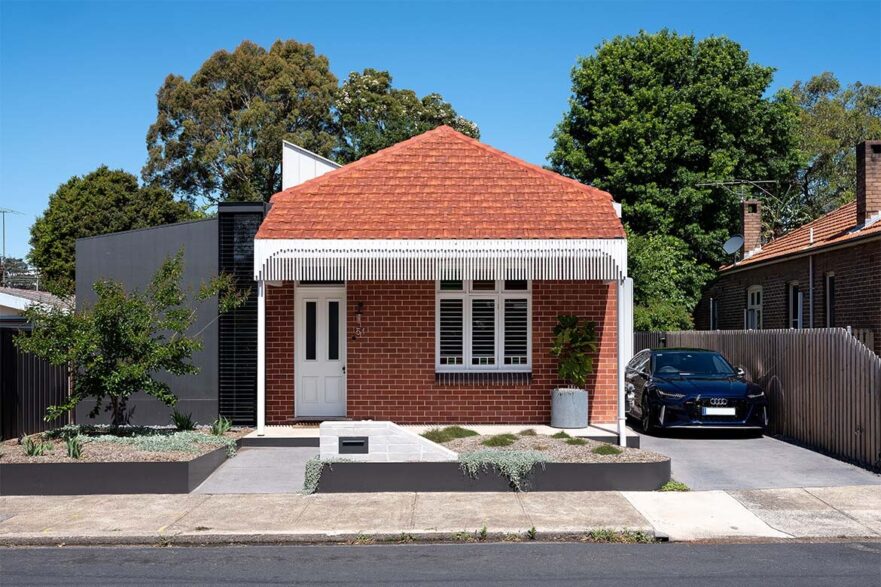 Croydon House by Sydney-based architectural firm Apto & Best fuses classic and contemporary elements. From the street is a striking traditional pitched roof and gable design. The house is designed to be energy efficient, with sustainable features such as solar panels and rainwater harvesting; while natural materials like timber, stone and concrete are highlighted throughout. The interior planning cleverly creates the sense of more space, connecting to a private backyard area.
6. 10 Fold House by Timmins & Whyte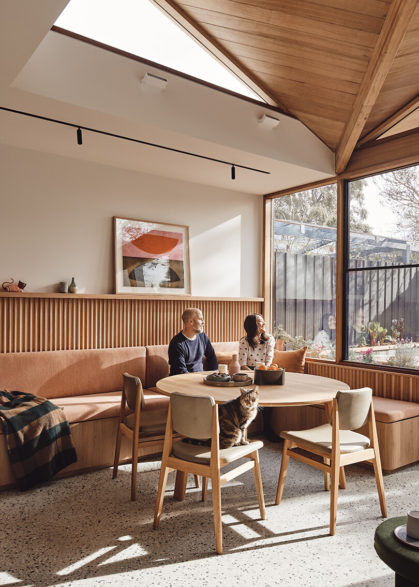 Inspired by the tessellating, origami forms of Japanese architecture, 10 Fold House by Timmins & Whyte expresses a unique foldable structure. This approach allows the building to adapt to different weather conditions. Sustainability features abound including a green roof and solar panels. Timber is the hero throughout, with large expanses in the roof form.
7. Haines St by Foomann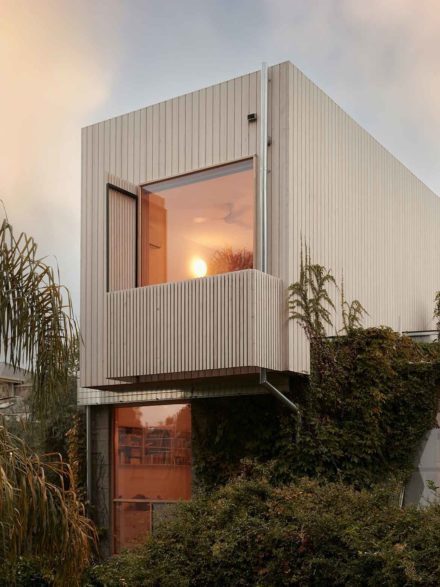 Designed to blend into the neighbourhood of North Melbourne, Haines Street by Foomann is a labour of love, being the home of the practice's co-founding architect. Contemporary in its form to the street, the latest renovation was about expanding the usable space to make a comfortable and functional family home.
We think you might like this wrap-up of the top 5 apartments that caught your eye in 2022
---