Using a unique roof form, this home by EKAR Architects is for an avid dog lover and his canine companions.
Respectful interaction with one another is a fundamental aspect of being human, and this principle is reflected in the architecture of this home.
The structure was designed for a man who deeply loves dogs. The starting point for the home was to create a place where not only he could live but where his dogs could also fully enjoy themselves. He also desired to share the space with other dog lovers by transforming a section of his dog's house into a canine hotel, where other dogs could share the facilities, meet one another and have access to dog care and salon services at the back of the house. Plus, there also needed to be a waiting area for the dog owners to observe their beloved dogs' activities during treatment.
To bring the client's vision to life, the design team at EKAR Architects conducted extensive research on the project's context to understand how the architecture should be configured. Tambon Phra Prathom Chedi, west of Bangkok, Thailand, is an agricultural province known as the "national kitchen," where pork, chicken, and rice are exported.
Through research, the team found a wealth of interesting architectural characteristics remaining from the past to the present day, in particular in the local roof designs.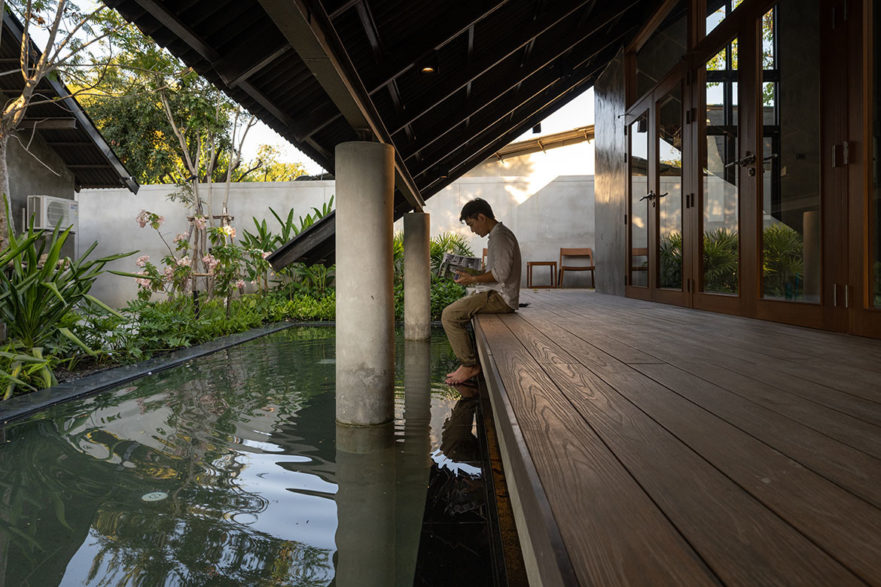 For the team, context encompasses not just physical elements such as nearby buildings, existing trees, and weather, but also abstract concepts like the relationship between dogs and humans. They also studied dog and human behaviour to better understand their interactions. Through this research, they discovered that scale was a key factor in the relationship between dogs, humans, and architecture.
Humans and dogs perceive scale differently, and to effectively communicate with dogs, coming down to a lower level helps to reduce the distance between them. In line with this principle, the architecture was designed using the character of the local agricultural buildings, which have a low roof design to match the scale of chickens and pigs. The roof element serves as a reminder of the presence of other lives and indicates where people and dogs can walk, sit, and play.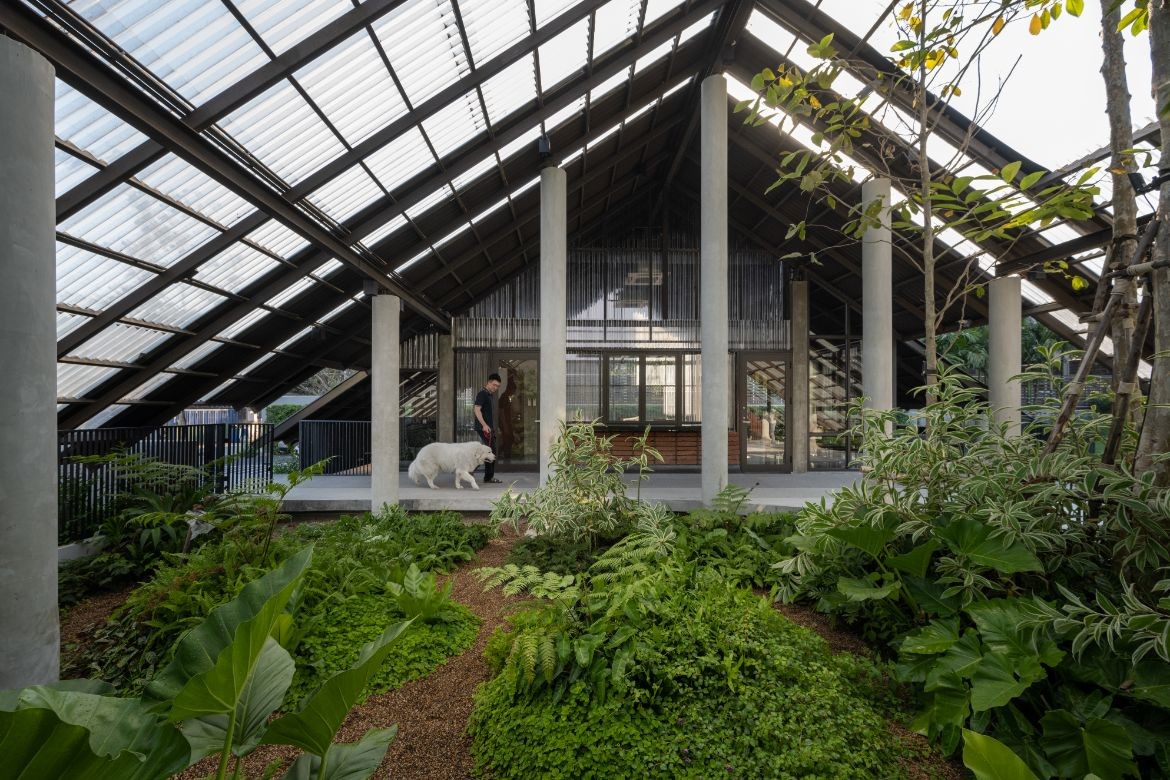 The structure's exaggerated apex roof form is made from a polycarbonate and aluminium sheeting with gaps where trees grow through. The space is open to the outdoors, while still having a sense of enclosure.
Functional elements, such as columns that double as a sleeping spot for dogs and easy-to-clean steps in the swimming pool, were also designed to suit both human and dogs. Additionally, the roof was designed without gutters to allow water to touch the ground directly. All of these design choices aim to foster closer relationships and mutual respect between humans and other living beings.
Project details
Architecture & interiors – EKAR Architects
Photography – Rungkit Charoenwat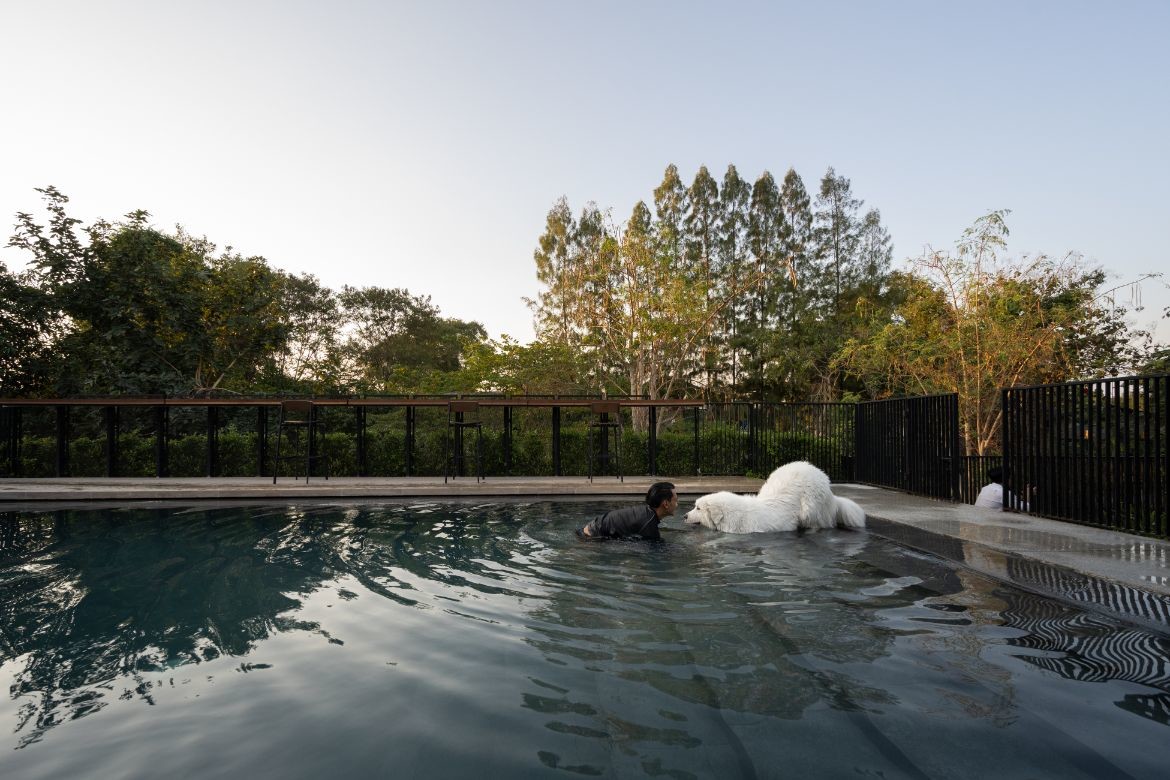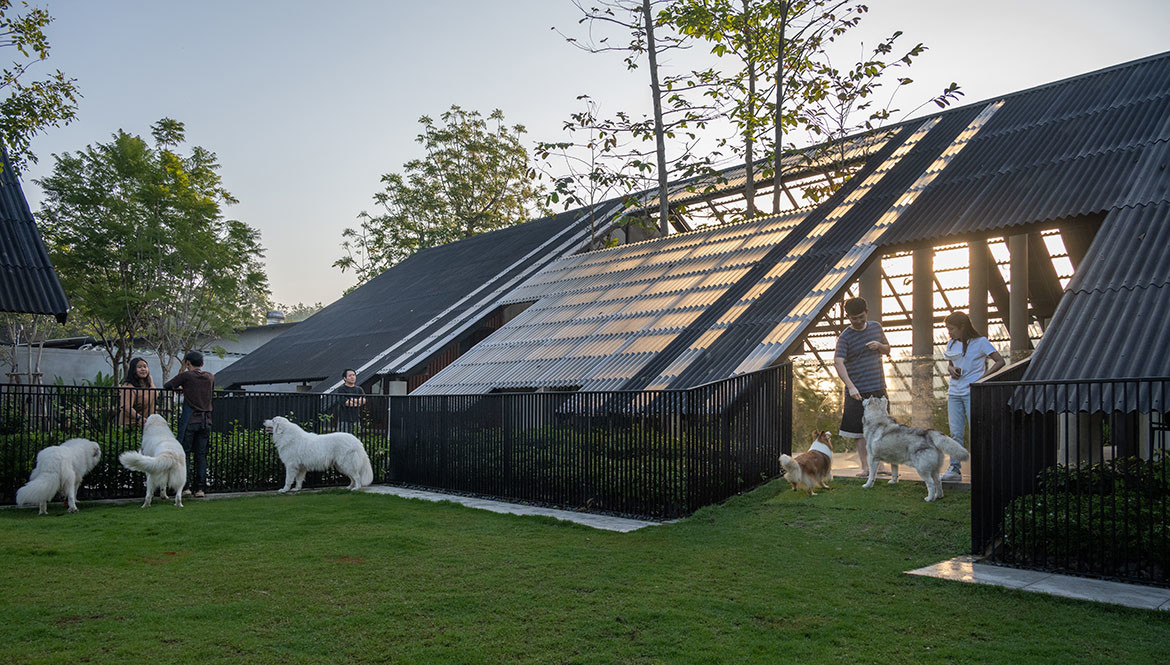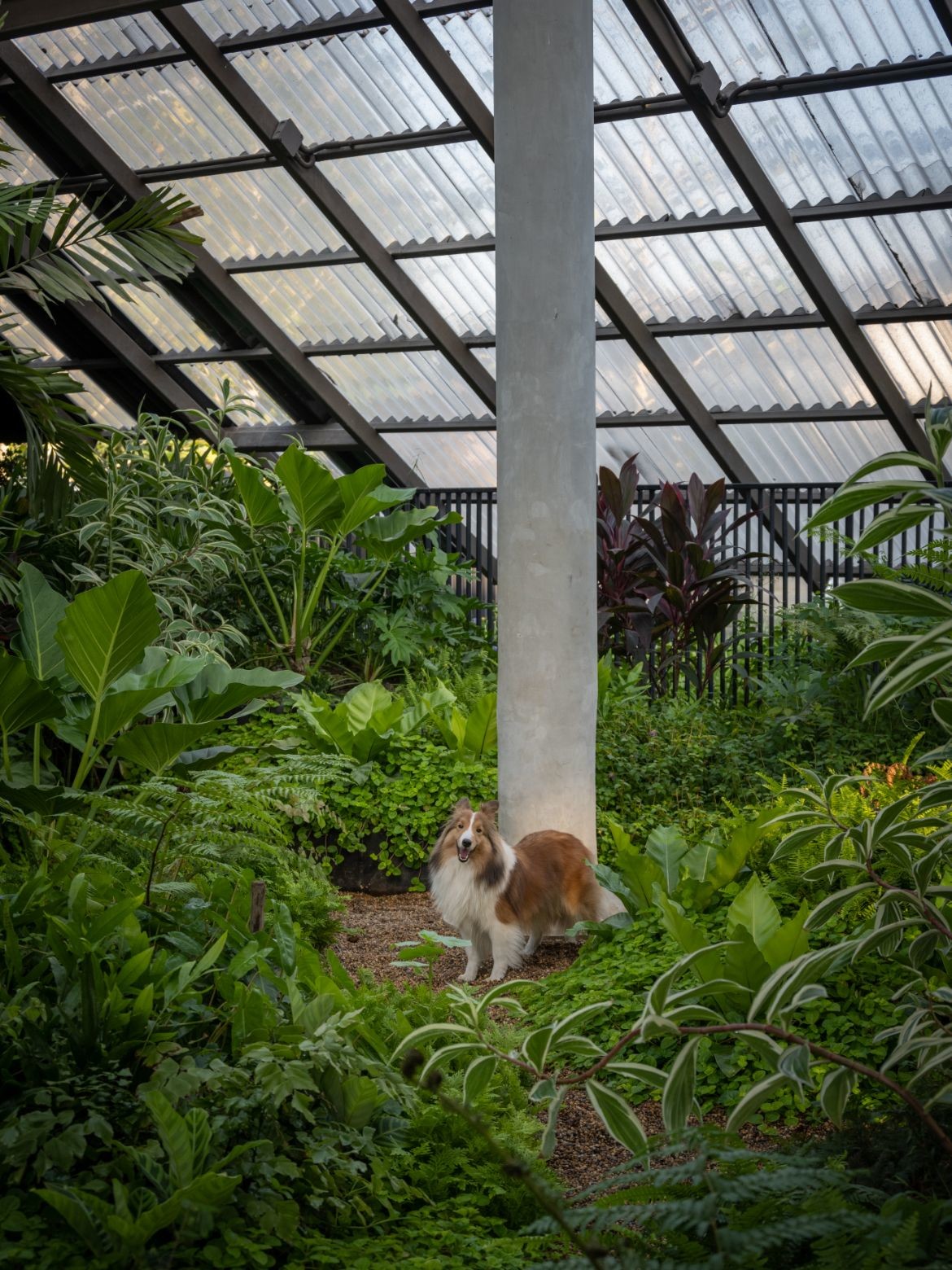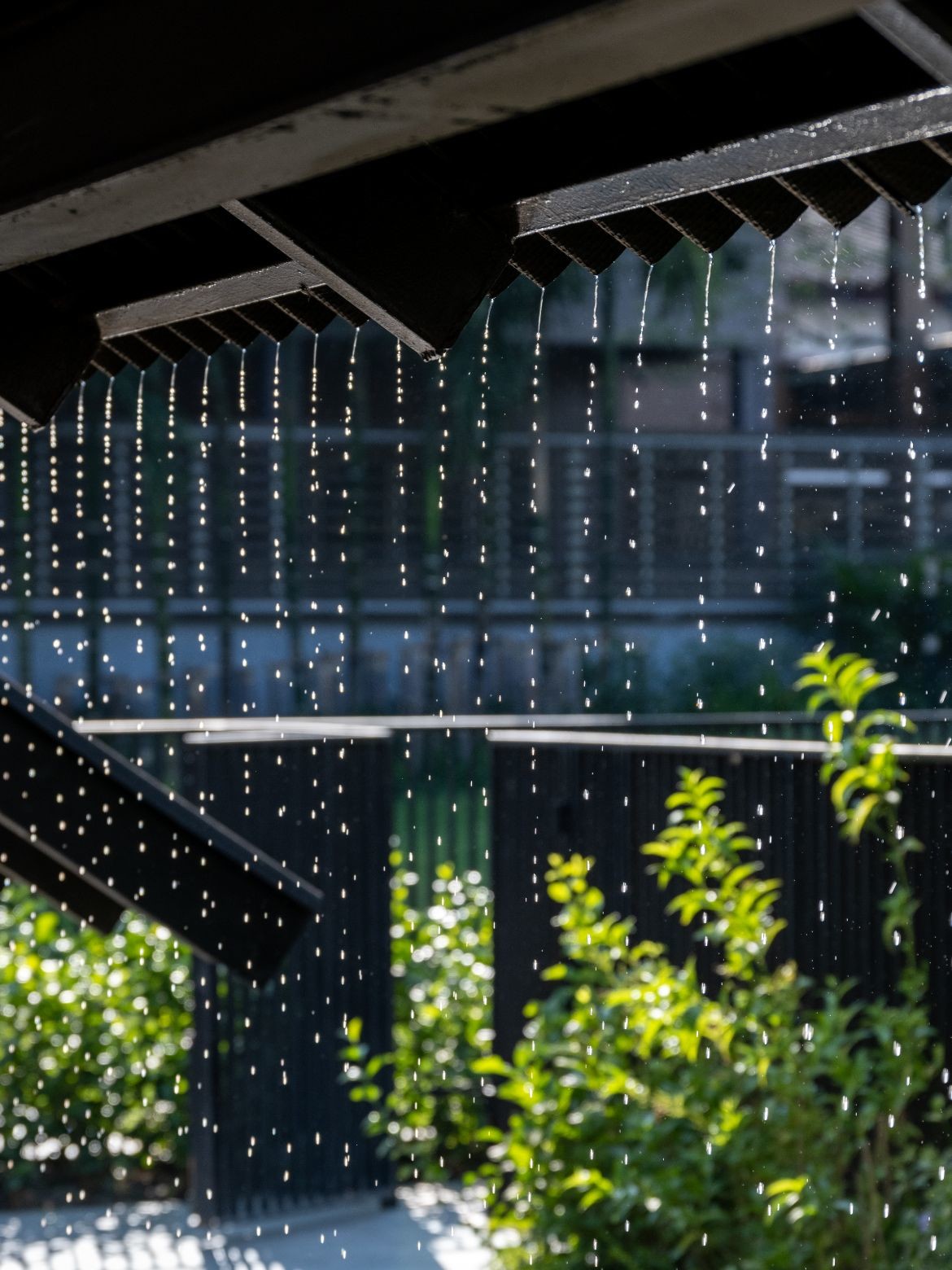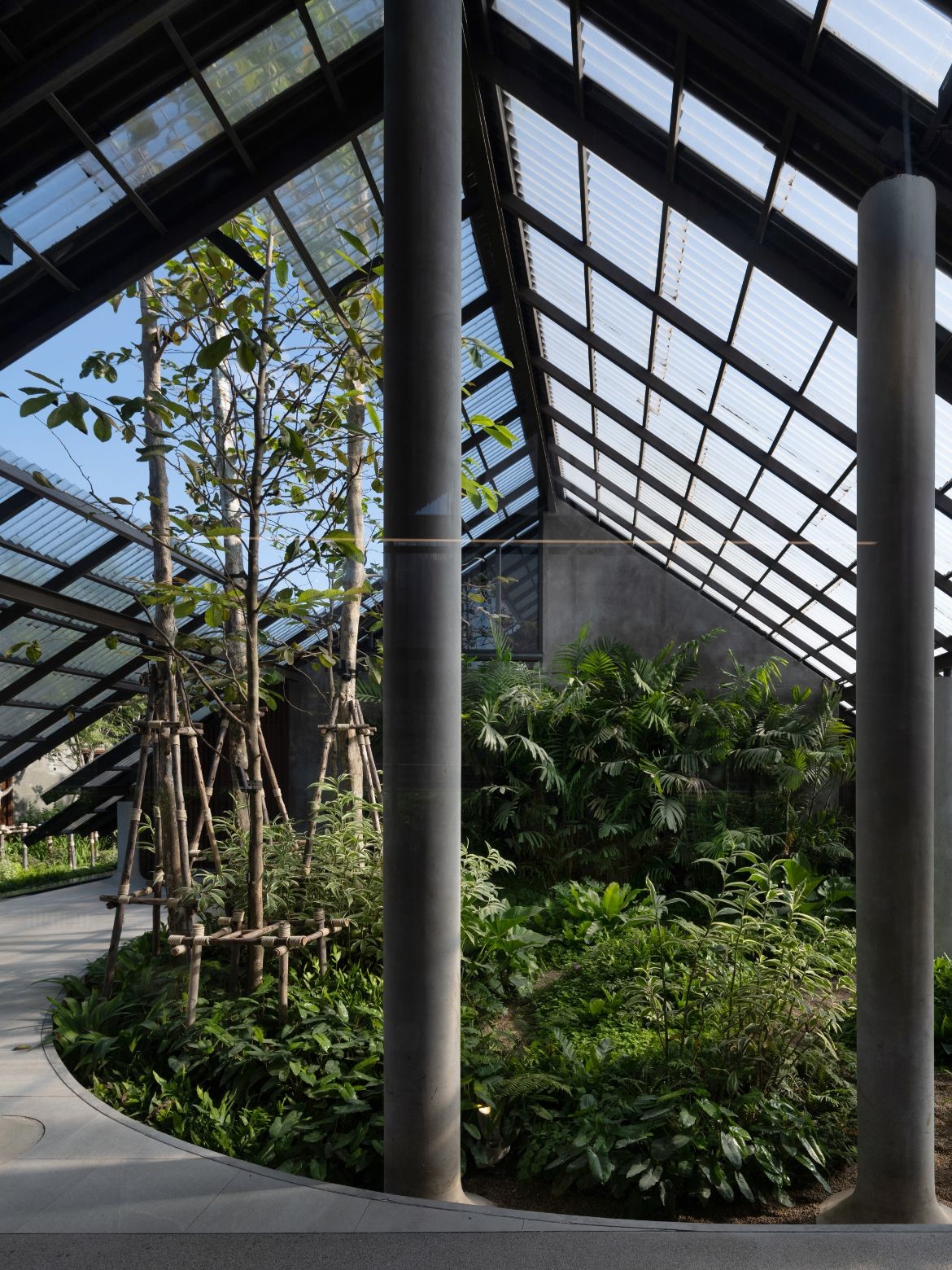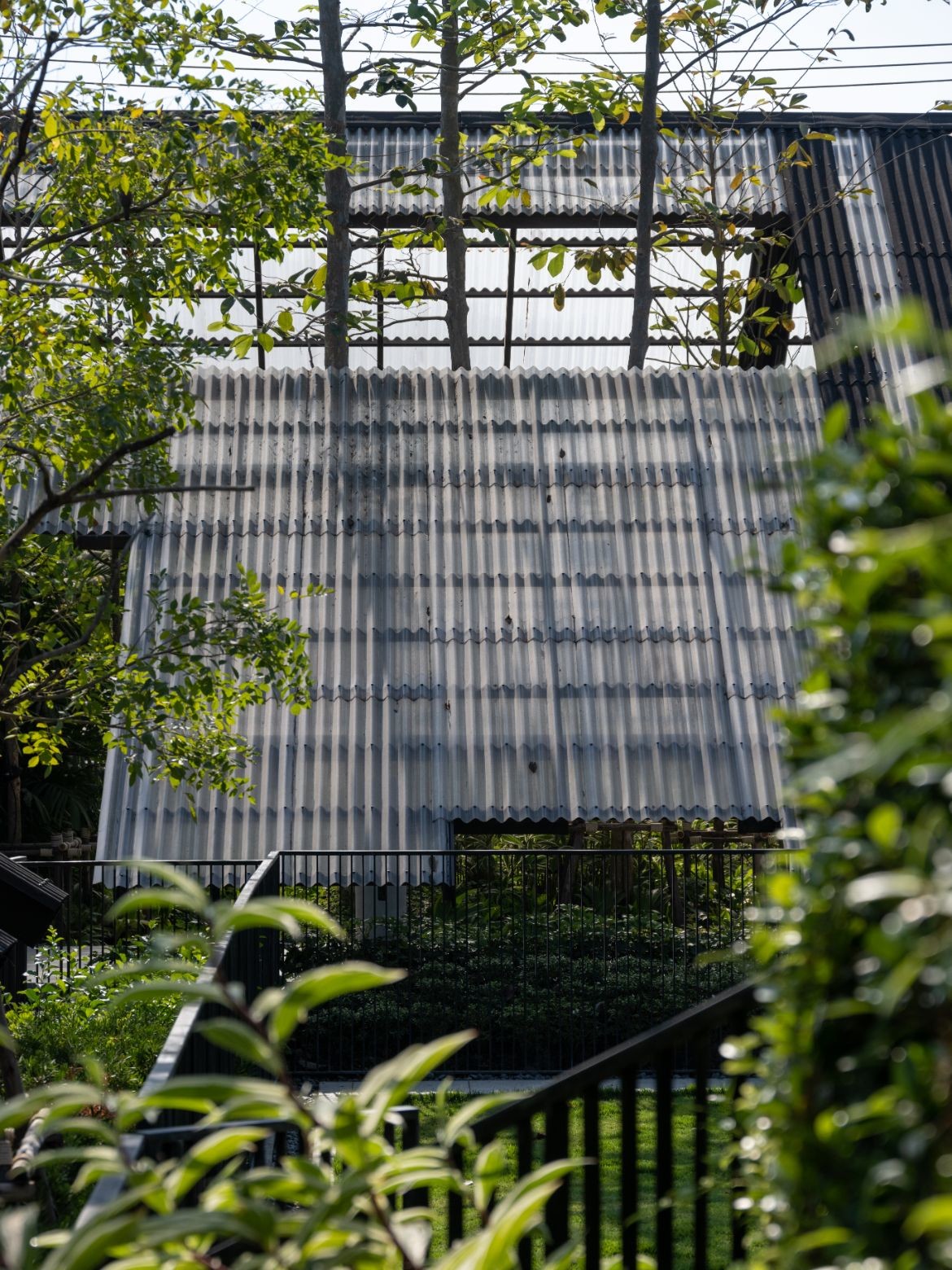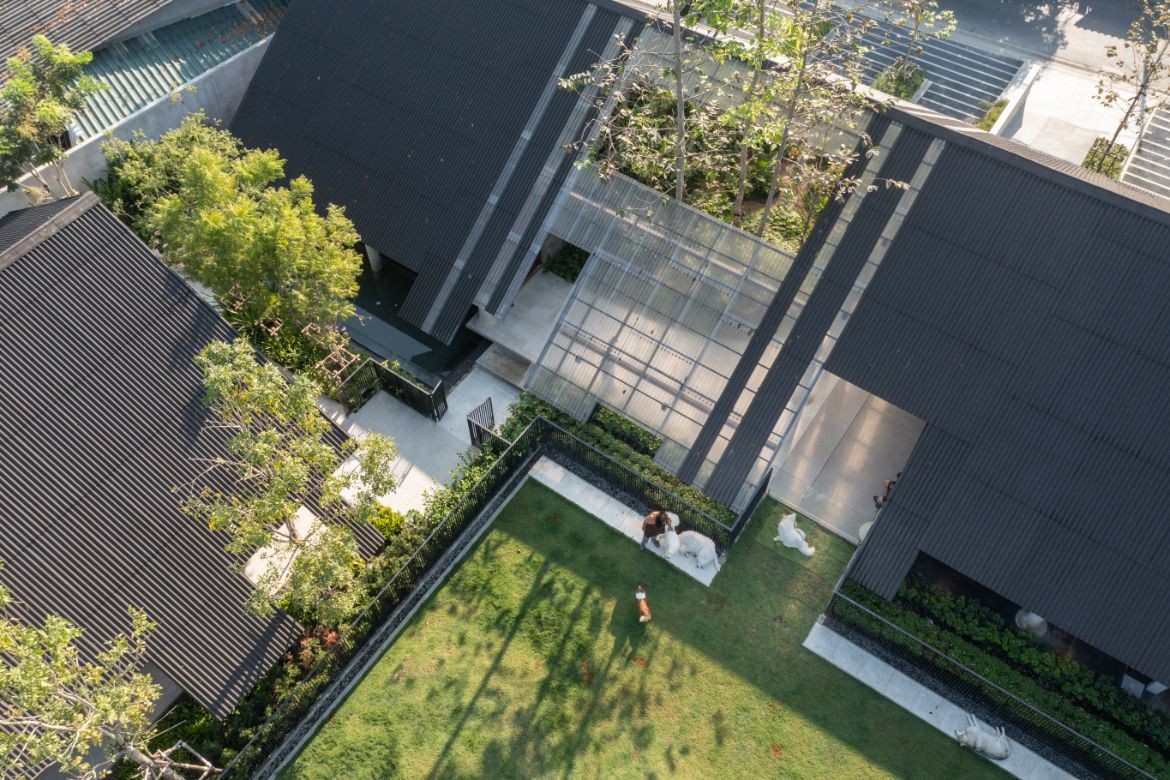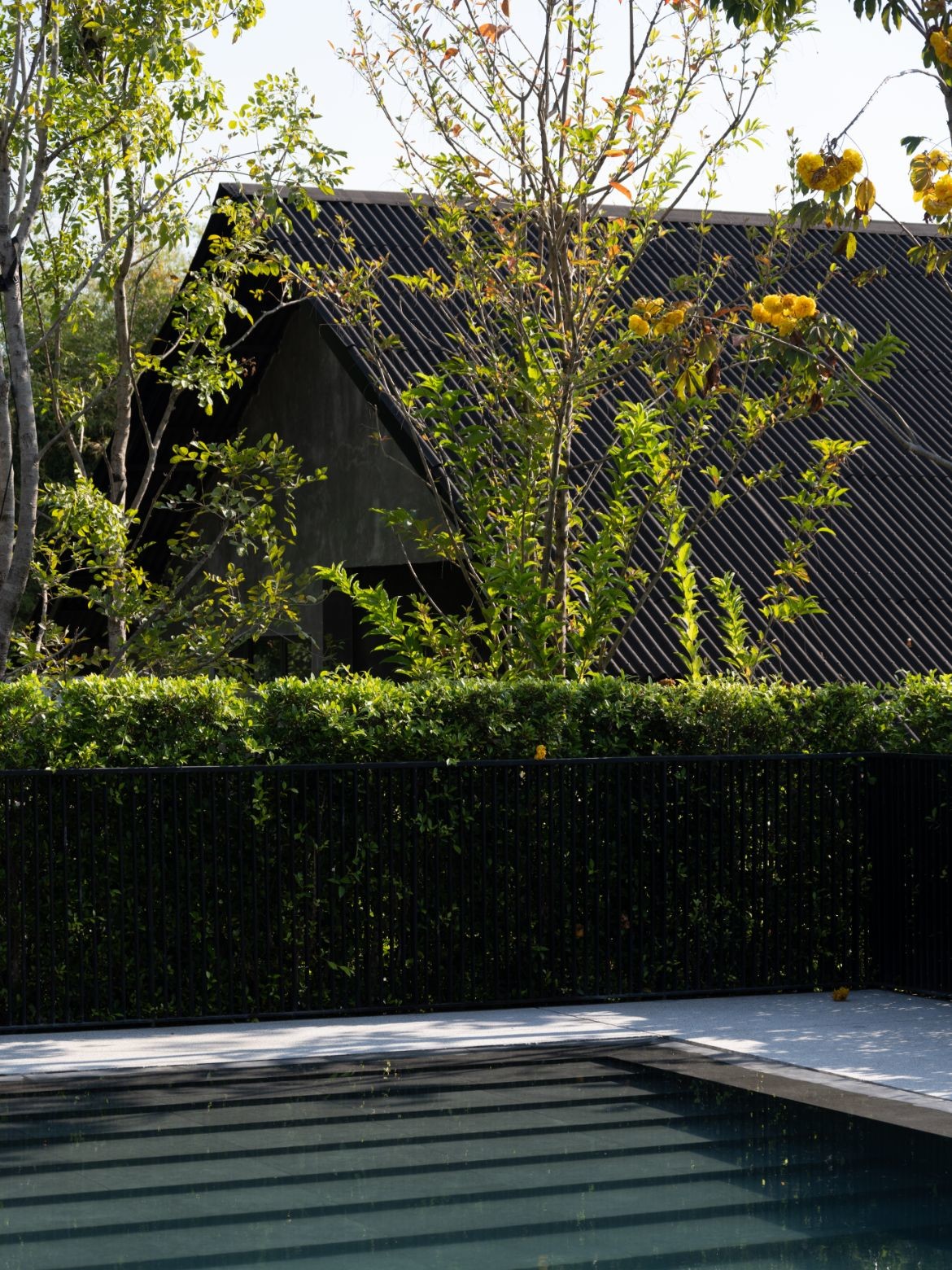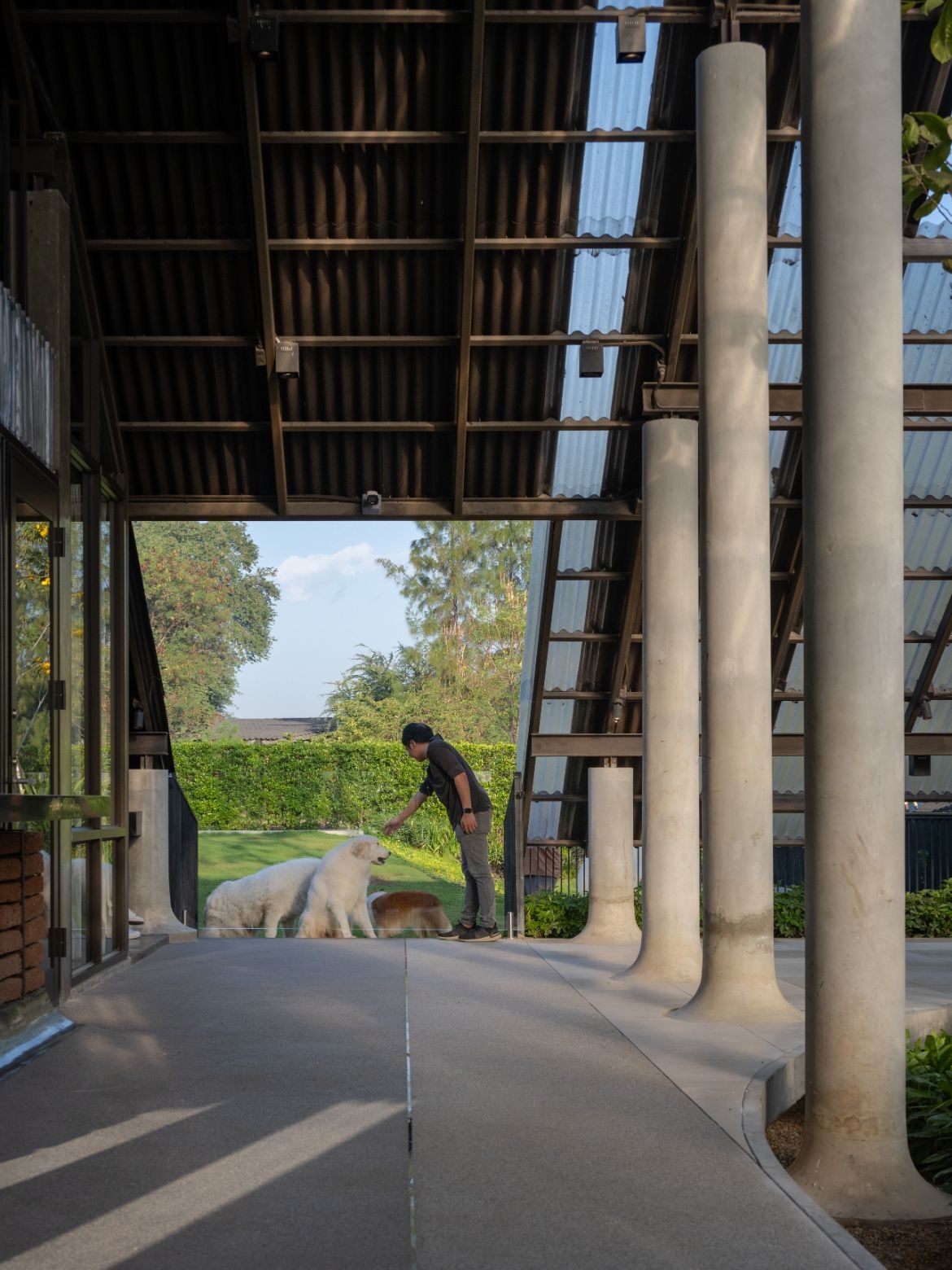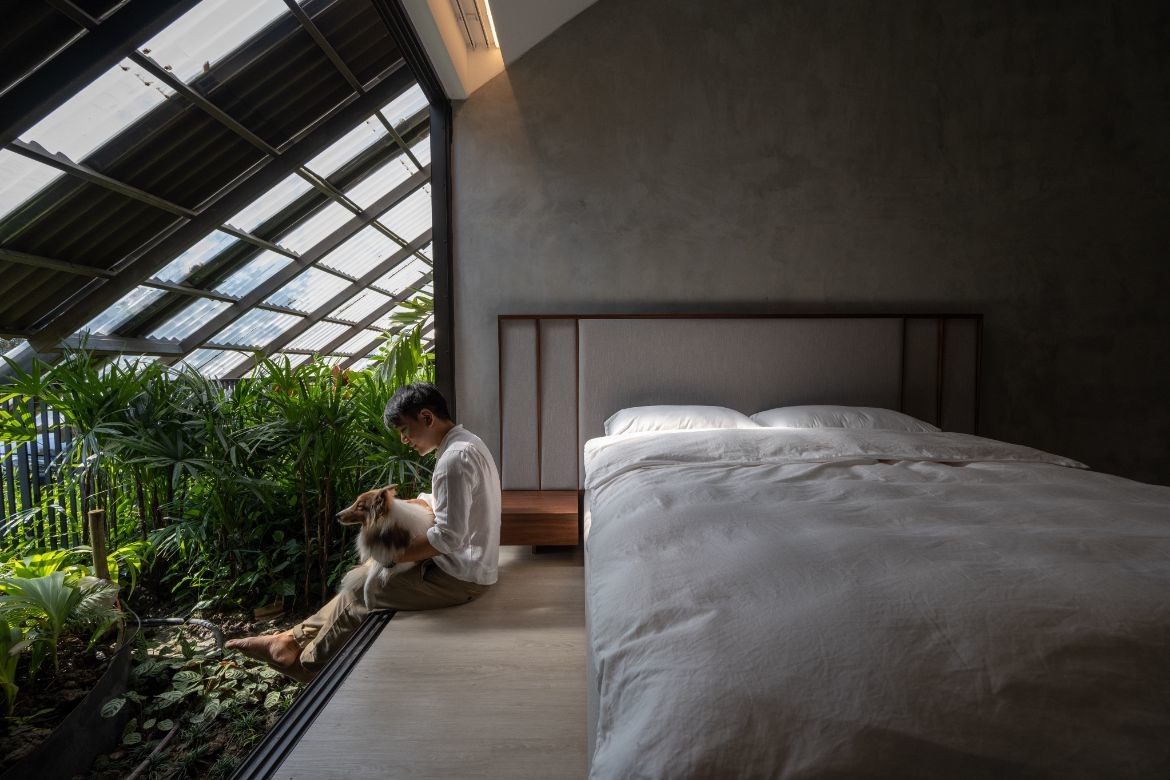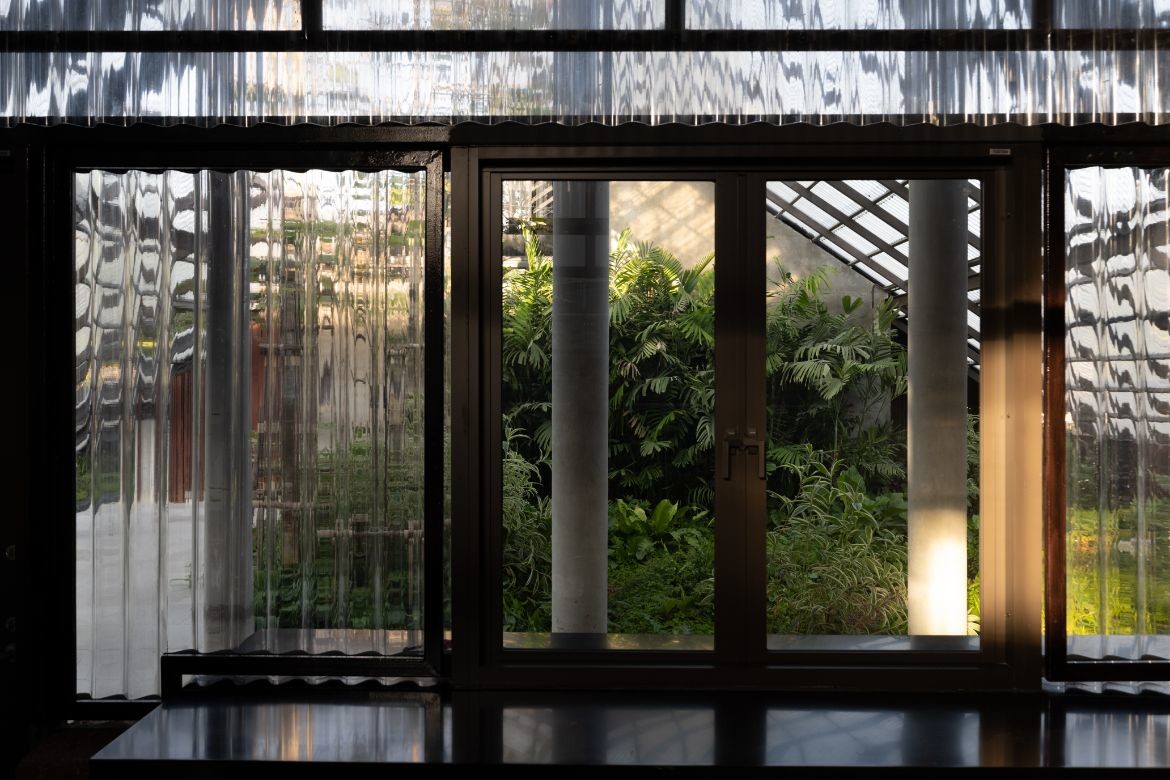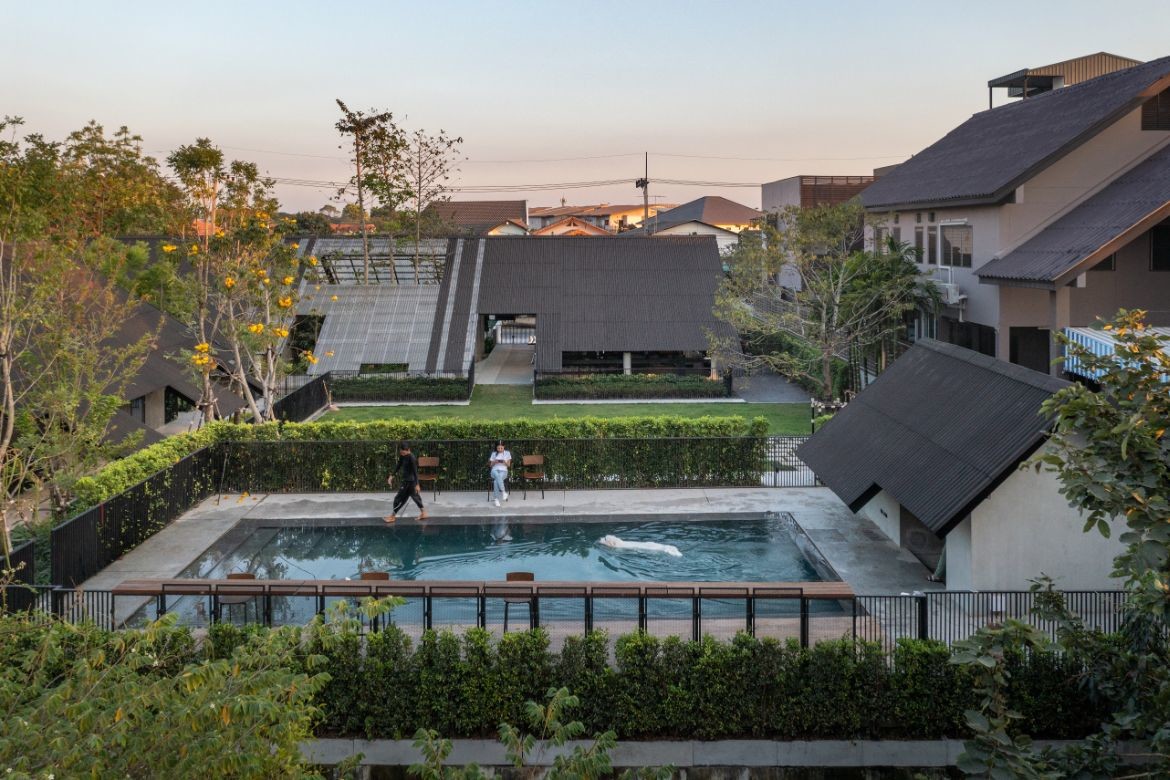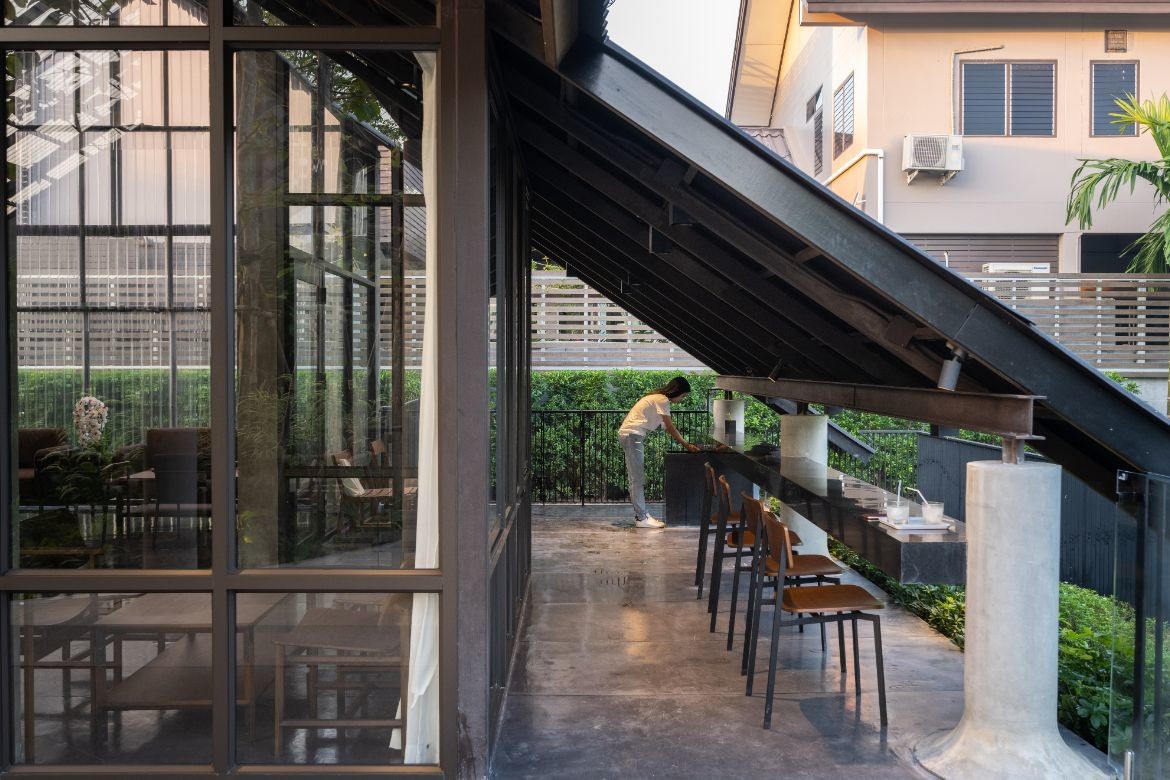 We think you might like this story on Casa Cassata.
---