Neolith made a splash with an unforgettable event at its new distribution centre in Melbourne, where guests were invited to a night full of surprises.
Neolith's high-quality, advanced architectural stone surfaces are considered some of the best in the world, and they will now be distributed in Australia through a new facility in Braeside, Victoria.
To celebrate the opening of its brand-new Australian showroom and distribution centre, Neolith held an exclusive launch event at the end of 2022. Key figures in media and Melbourne's architecture and design community were invited to browse Neolith's collection of premium architectural stone surfaces, learn about the company's history, and see the brand's commitment to sustainability up close.
The event featured projected visuals, live music from an electric violinist, and a performance by award-winning mural artist Damien Arena, who painted a slab of Neolith stone in front of the crowd.
Guests also enjoyed food from chef Andrew McConnell, experiential cocktails from Pineapple Jam, and gelato from Messina.
This new distribution centre allows Australian clients to directly access Neolith's products and allows homeowners, interior designers, and architects to interact with the company's selection of architectural surfaces before incorporating them into their projects.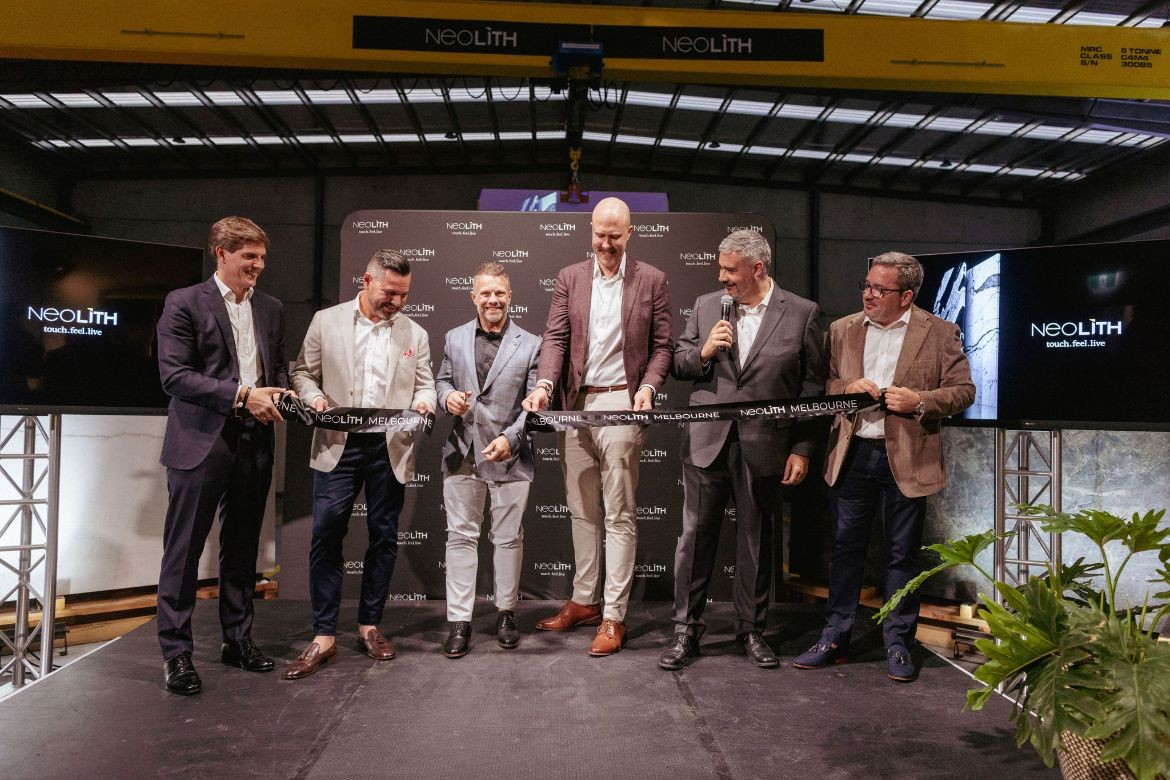 Previously, Neolith's products had only been available to the Australian market through distribution partners. The Spanish company, which has already seen success in Europe, China, and North America, has a presence in over 100 countries and is known internationally as a leading designer and manufacturer of sintered stone surfaces.
"The new Melbourne distribution centre reflects the demand for our products in the Australian market across various applications, particularly in kitchens, bathrooms, and interior design decoration," says José Luis Ramón, CEO of Neolith.
"Neolith has become a household name in Australia and the go-to choice for high-quality architectural sintered stone surfaces. This is all thanks to the efforts of our sales and distribution partners, as well as the hard work of our global and local teams."
Neolith
neolith.com/en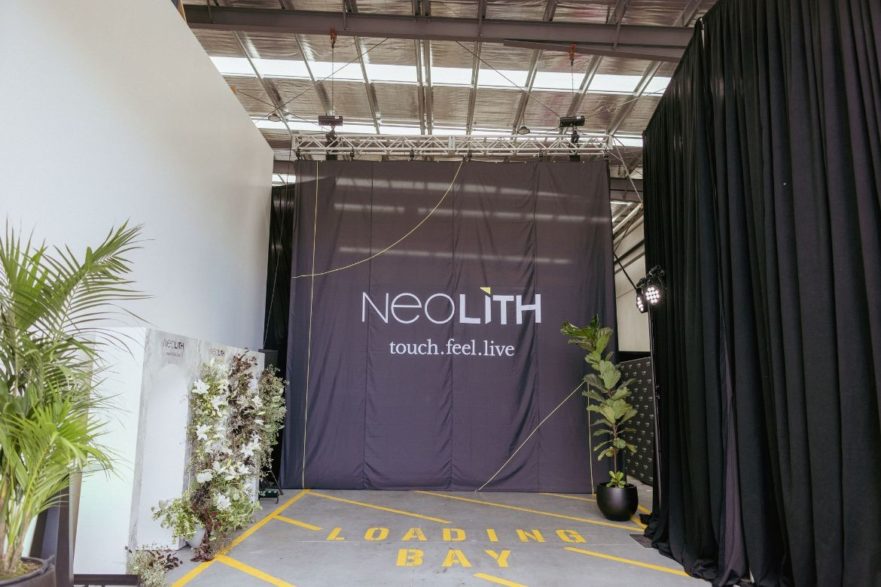 Photography by Image Play
---