Made from the ubiquitous container, this home or rather two homes, responds to the site, the brief and a new way of living for its residents.
In northern India, set within the Aravalli Range, a farmhouse has been designed that is singular in its concept, substantial through its presence and definitely a template for the future. RSDA, a multidisciplinary design practice based in Gurugram, was commissioned to create the home that is both sensitive to its surrounds but makes a statement on a new way to live.
Lead architects on the project, Rakhee Bedi and Shobhit Kumar have designed the Container House to meet the needs and requirements of the clients – two homes in one for two generations of a family.
Container House is located on three acres of farmland surrounded by abundant greenery and, as the name would suggest, it is built entirely from shipping containers. The home sits on the terrain, not within it, and does not intrude or interfere with the natural landscape. The use of containers has been instrumental in expediting the construction process and ensured the timely completion of this new iteration of the farmhouse. 
Realised in two independent sections, Champa and Chameli, the names pay tribute to beloved family dogs. Chameli is a dual-container pod comprising two, 12 by 2.5-metre containers joined lengthwise; while Champa features a more complex arrangement of five containers, each 6 by 2.5 metres in size. Each pod is positioned at either end of the site and the client and his wife reside in Chameli, while the client's mother lives in Champa. Each family unit has room to move however, there is close proximity that brings the coexistence of traditional Indian family life together when required.
Both units have a bedroom, ensuite bathroom, kitchen, and living area and feature a minimalist interior palette that complements the clean lines of the modularity of the design. Colour pops in furniture add interest to the muted palettes.
The Chameli unit features panelled grain-matched timber veneer throughout and the open-plan layout seamlessly connects all areas of the home. High density high moisture resistance plywood timber (HDHMR) has been painted and adorns the Champa block. LED lighting both inside and outdoors, helps lower the houses' carbon footprint. 
The Container House does not conform to conventional residential design ideas, instead, industrial materials have been used creatively that makes for a warm and comfortable setting with a spatial dialogue between the interiors and the surrounding landscape.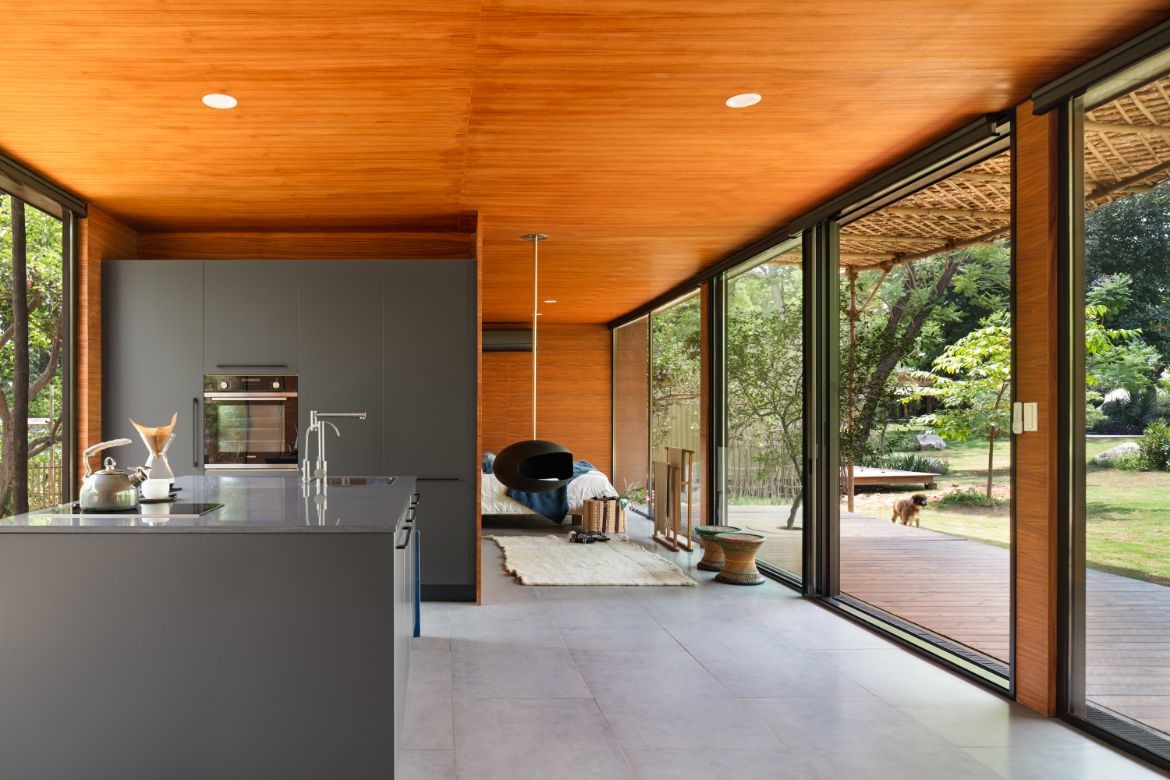 The Container House represents forward thinking and sustainability initiatives that meet the client's brief and the project sits lightly within the landscape. There is connection to place and people and it is perfectly formed in its simplicity.
RSDA has achieved not only a bespoke design that responds to its environment and is easy to construct but one that is aesthetically beautiful and finely tailored for the residents. Container House is, simply put, beautifully contained.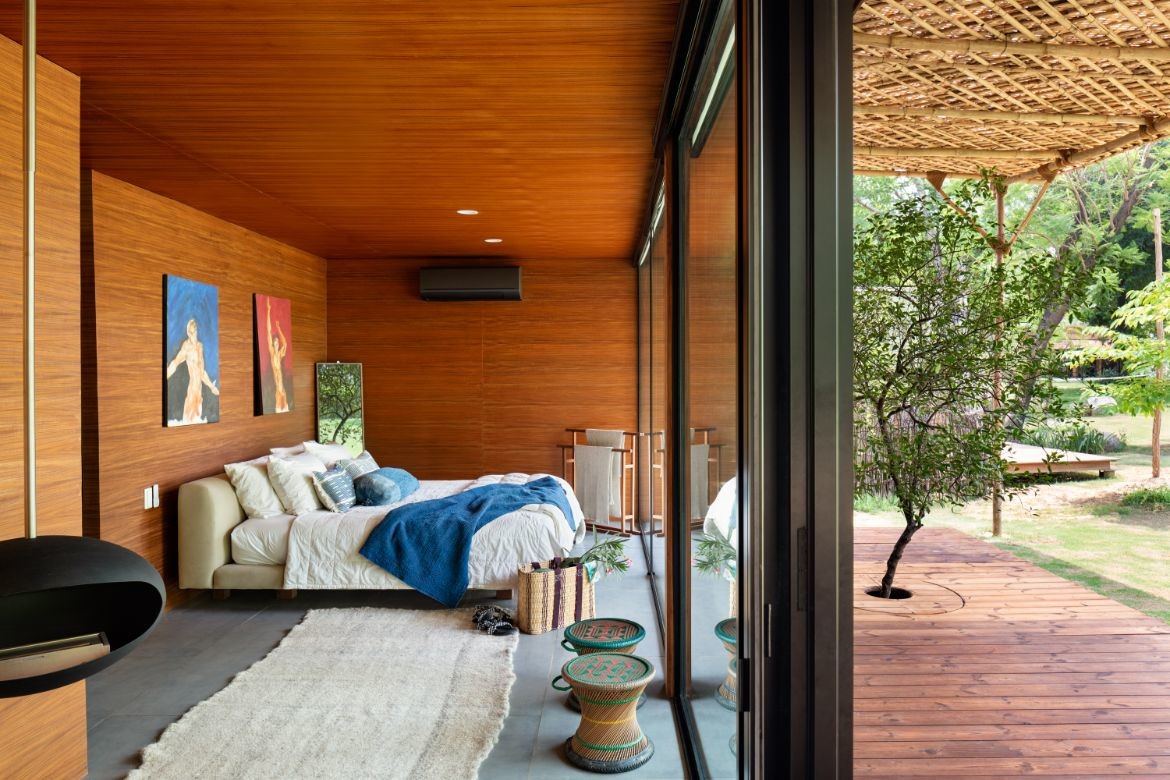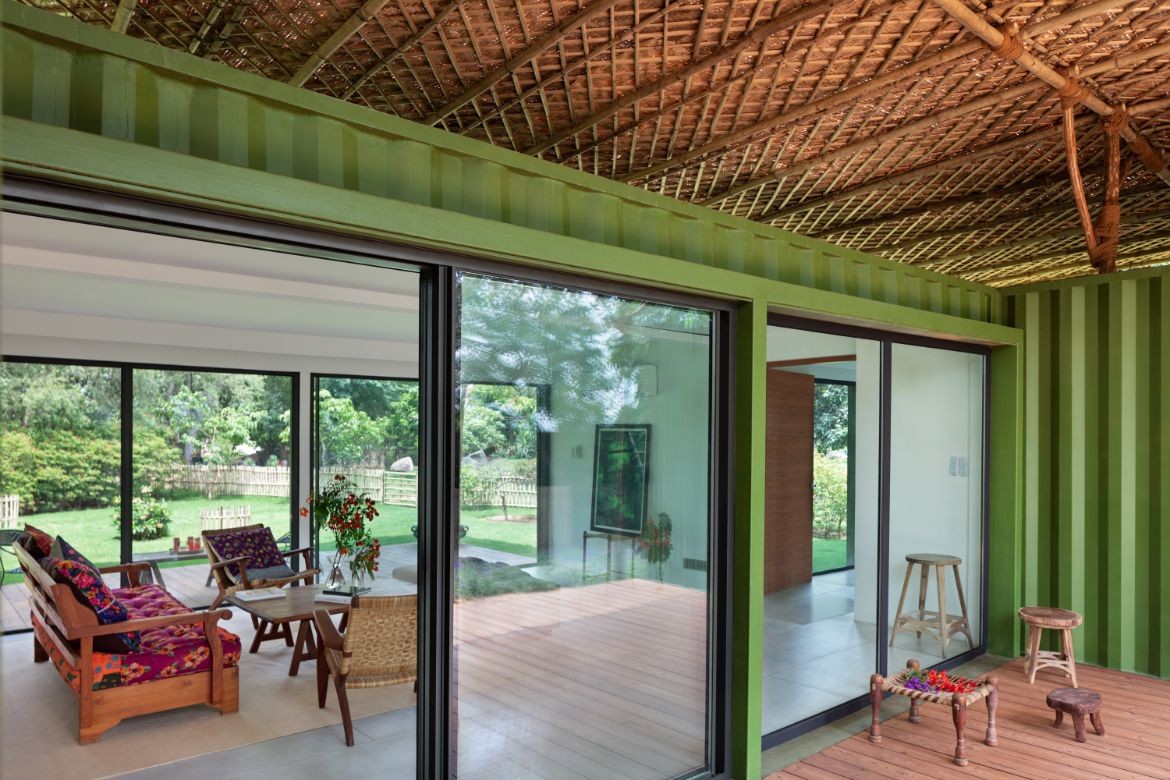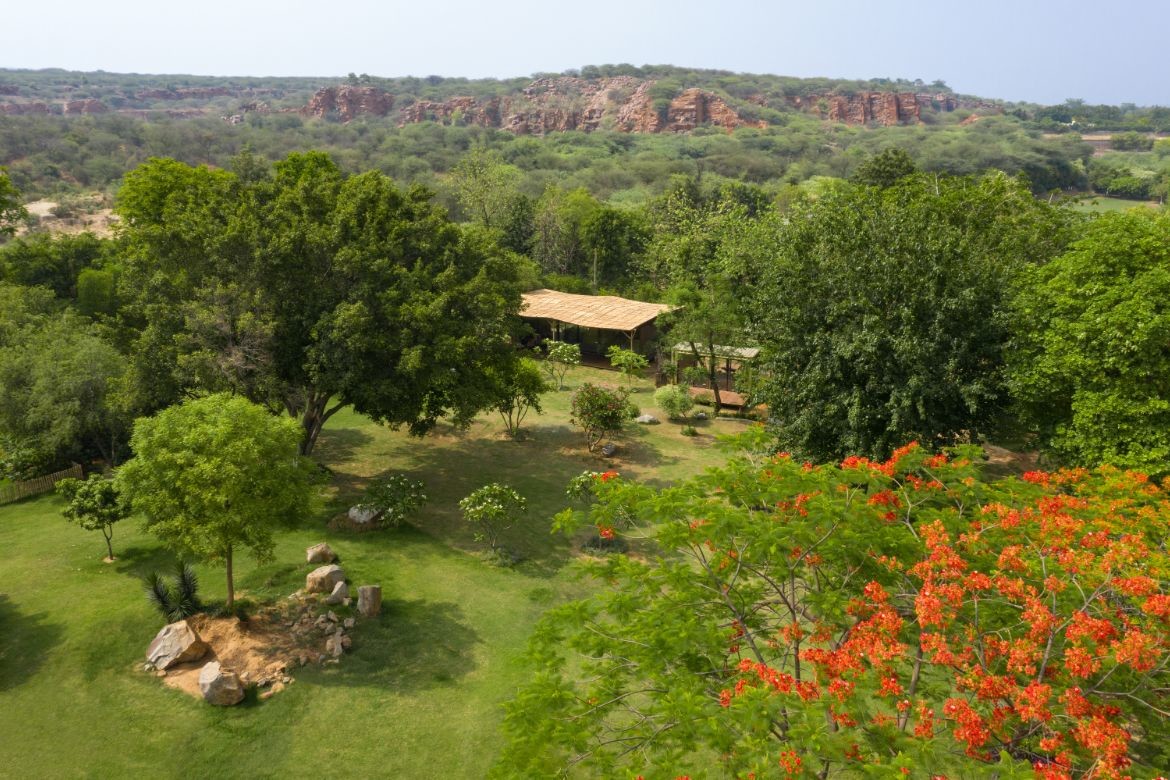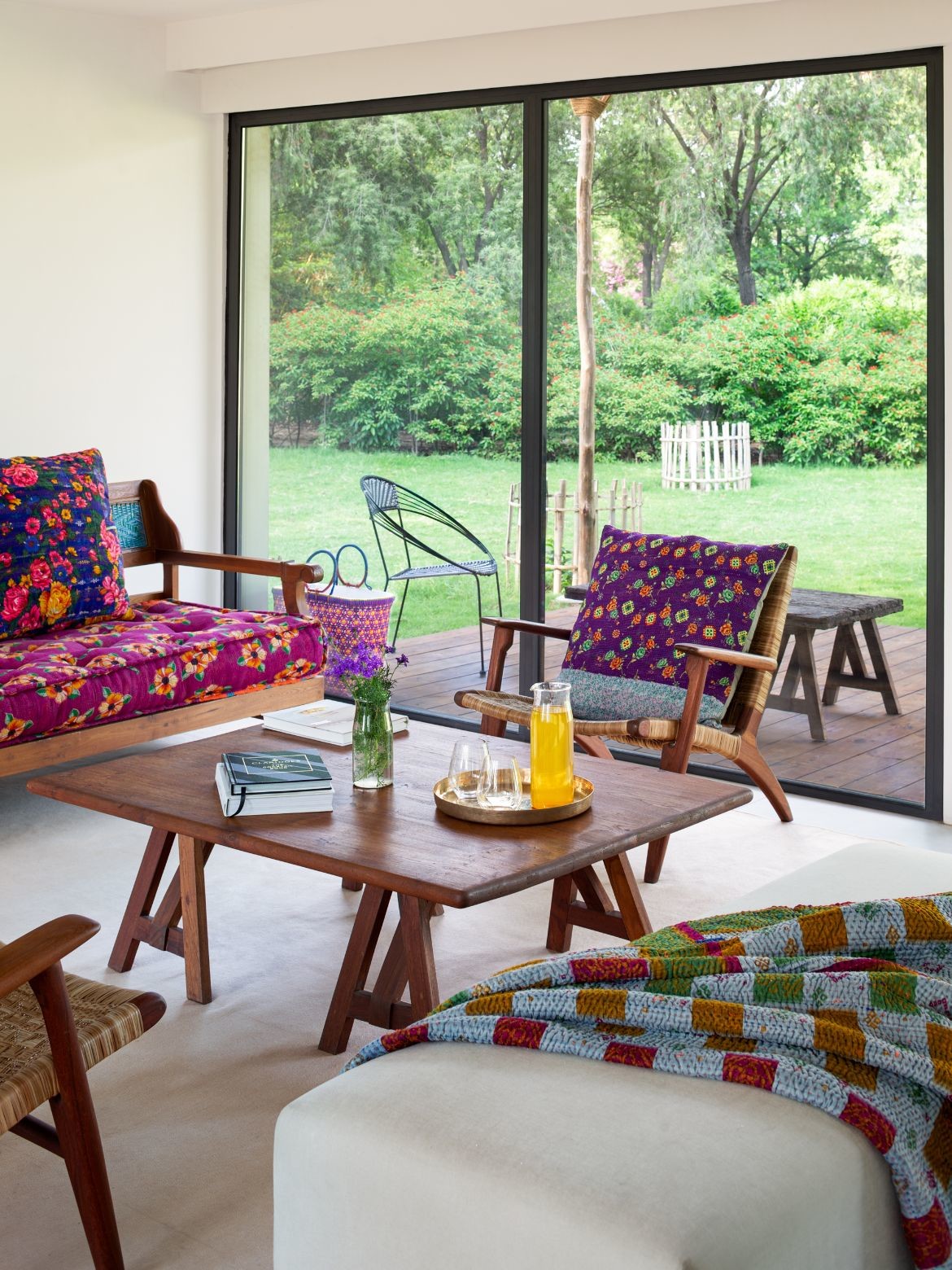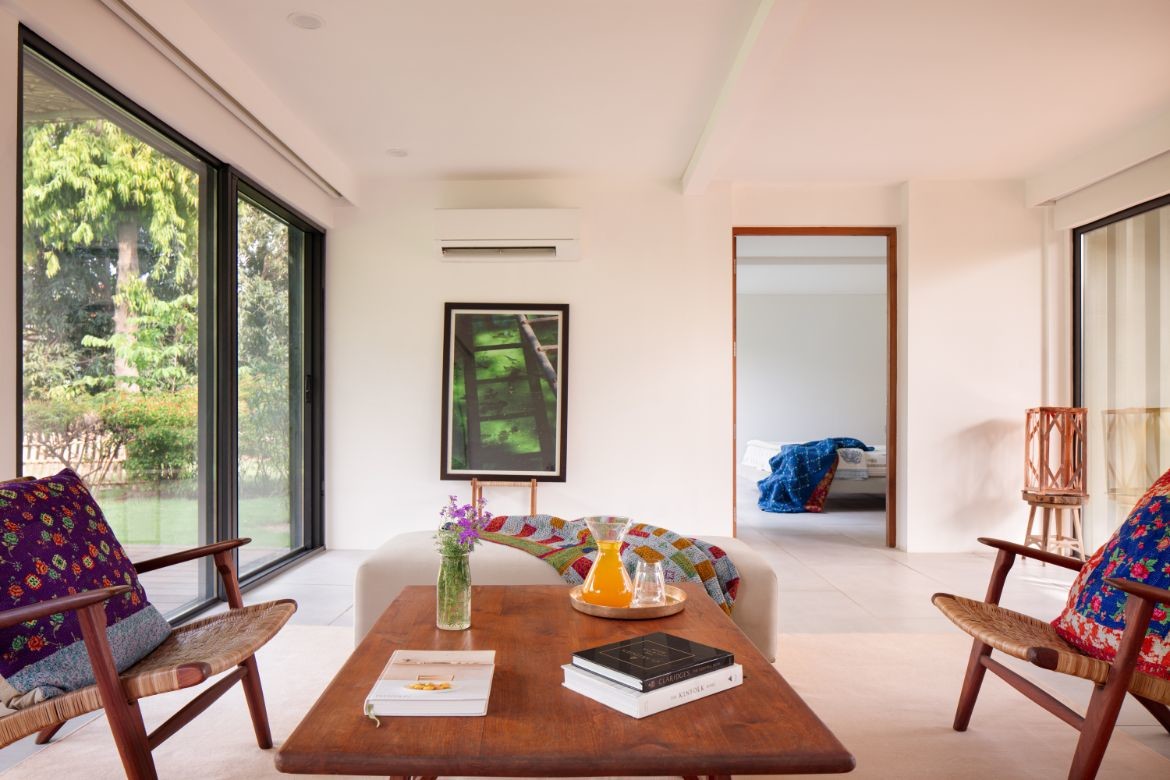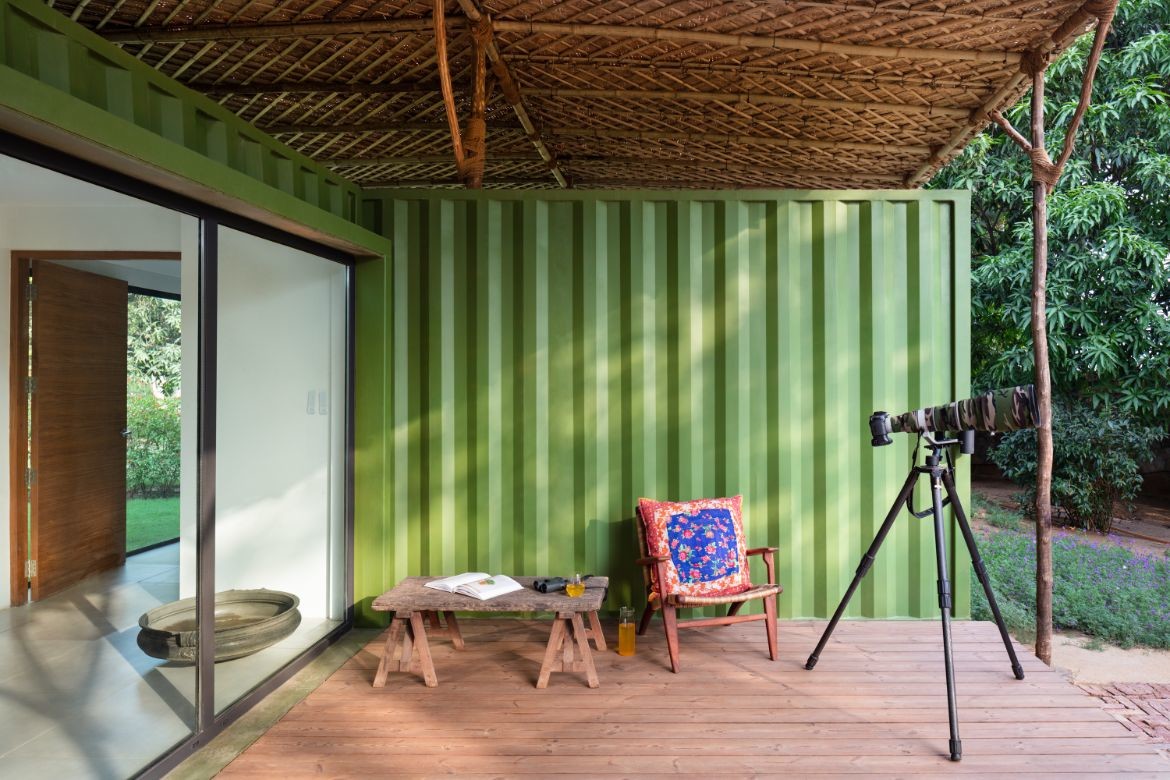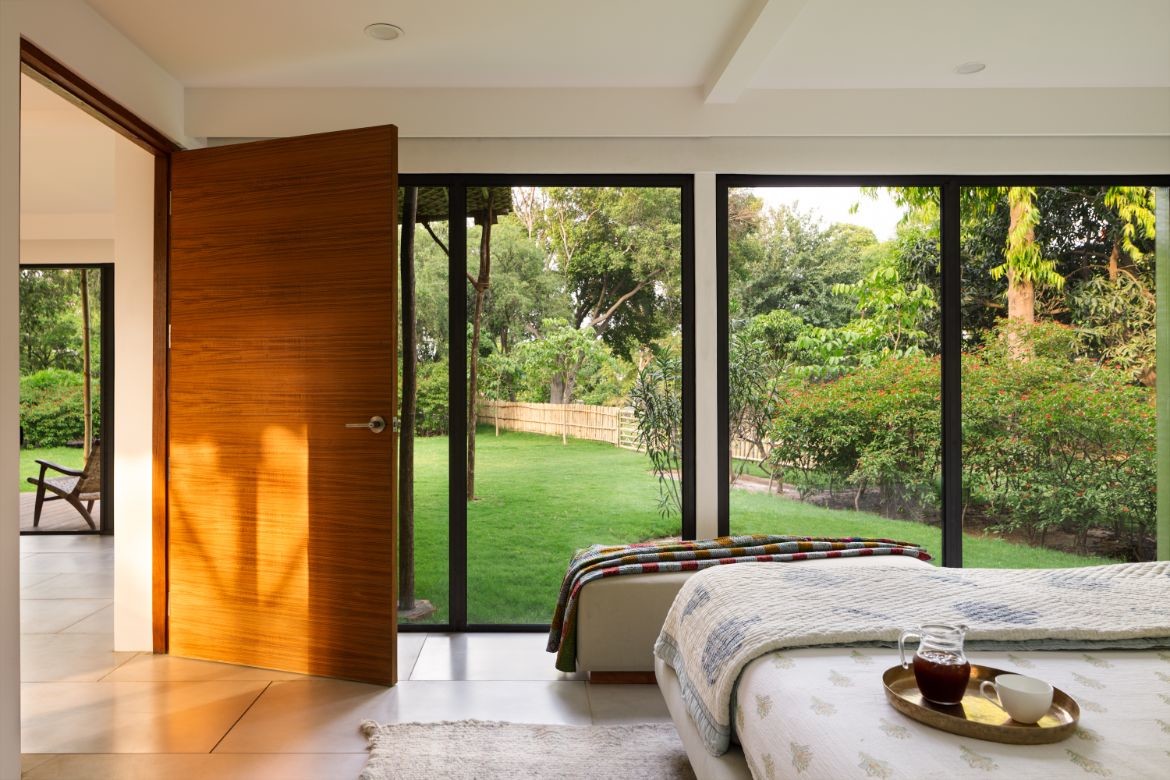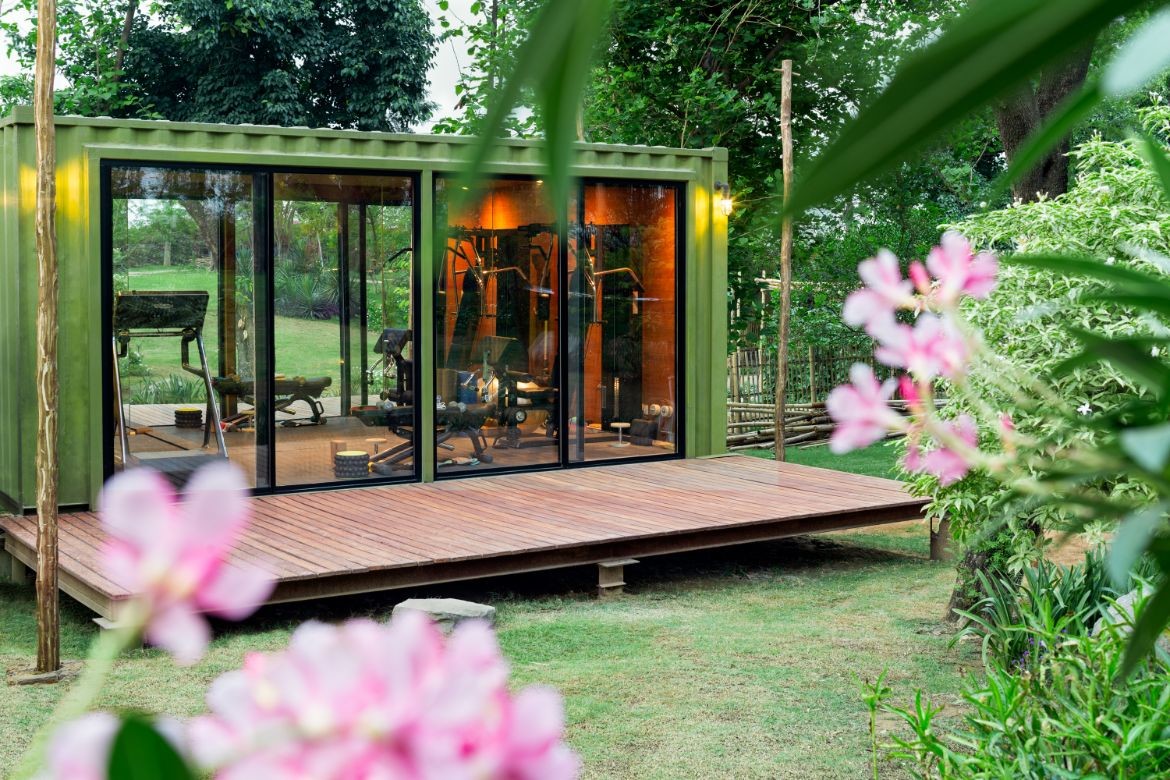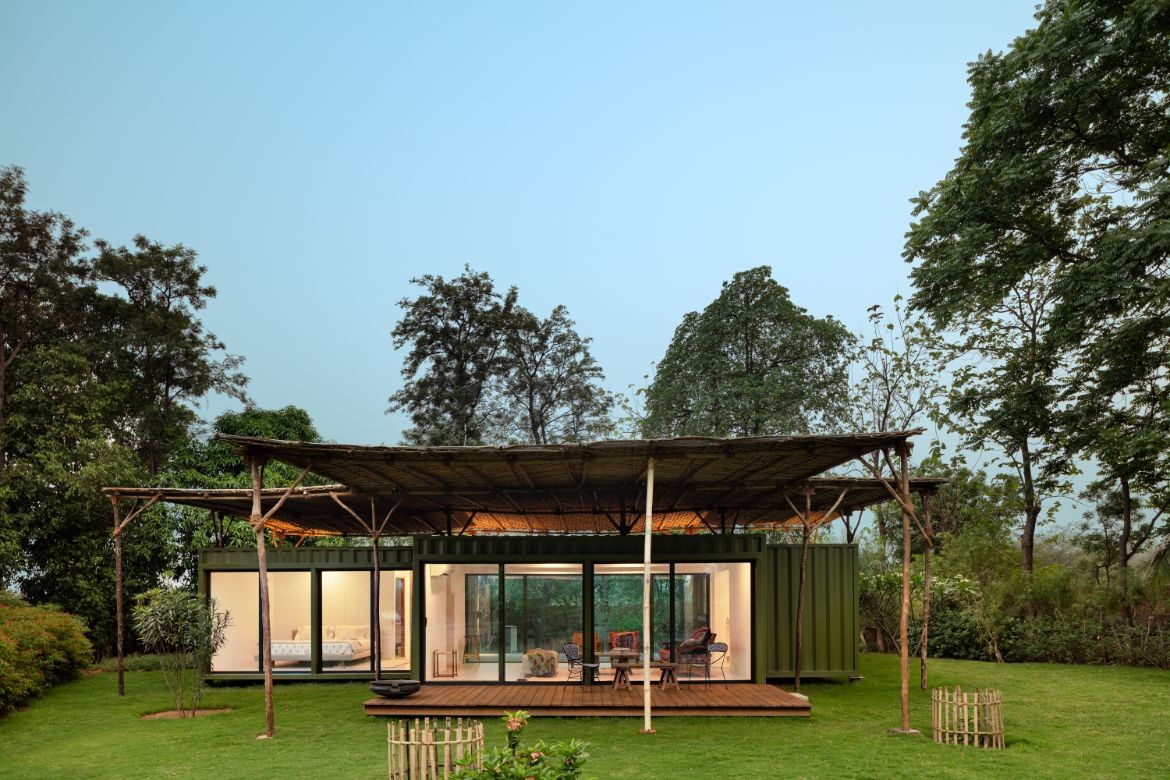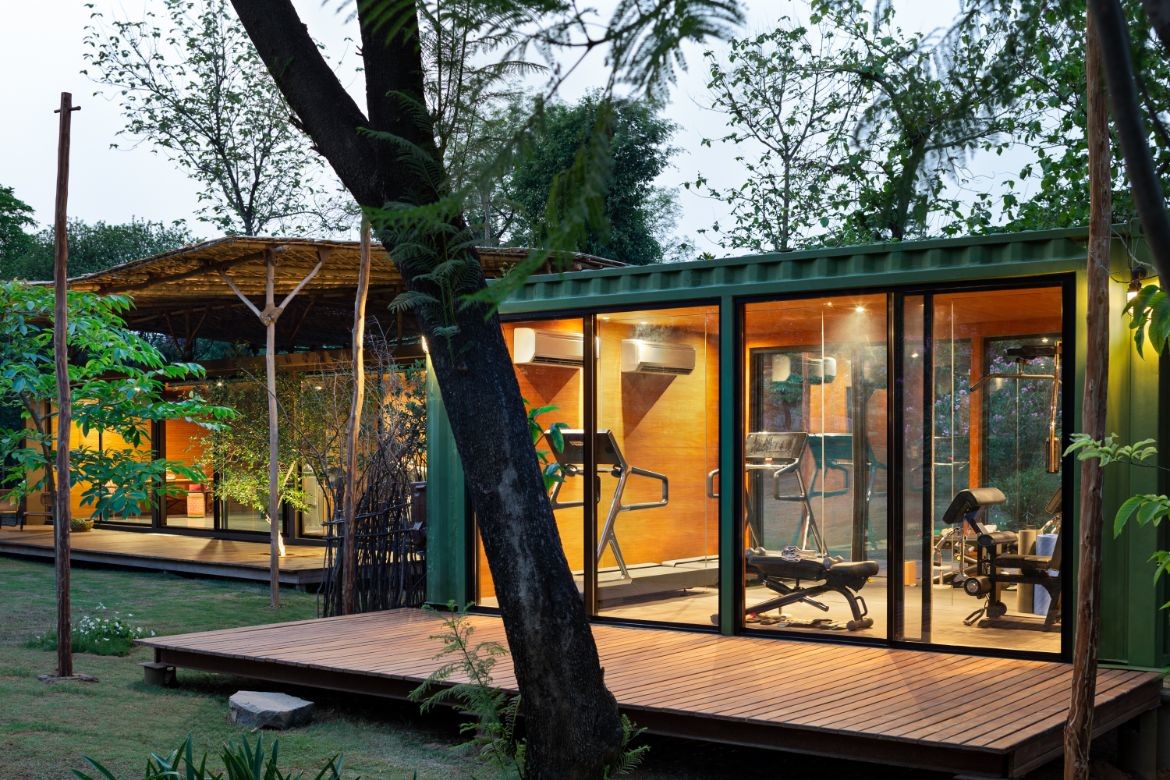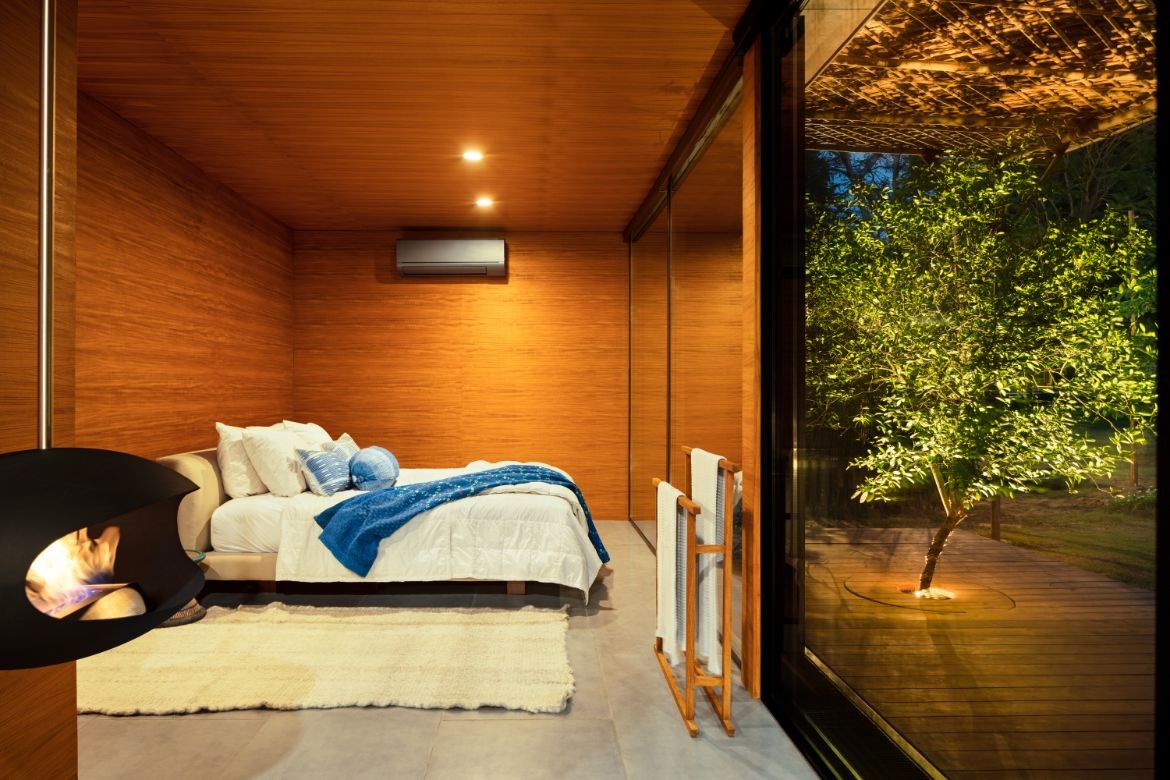 Project details
Architecture and interiors – RSDA
Photography – Noughts and Crosses
We think you might enjoy reading this story about an apartment in Delhi full of life and colour
---