3D interior rendering is a process that uses computer-generated imagery to create photorealistic images of how a space will look after it has been designed and decorated. It's become increasingly popular for interior designers and architects alike as it allows them to show clients a realistic representation of their project before it's even been built. Whether you're an interior designer, architect, or just a curious home decorator, this step-by-step guide to 3D interior rendering can help you understand how it works and how you can use it to create stunning renderings of your own. From the basics of interior design to the technical details involved in rendering, this guide will answer all of your questions and provide you with the tools and knowledge needed to create stunning 3D renderings of any interior space.
What Is 3D Interior Rendering?
As we have already mentioned, it is a process that uses computer-generated imagery to create realistic interior designs. These images can range from simple 3D models to hyperrealistic photorealistic images that look as if they've been taken with a high-end camera. Interior designers and architects use 3D interior rendering to create photorealistic renders of rooms, buildings, and even entire cityscapes. The 3D rendering process allows them to show clients the design before it has been built, helping them to make adjustments and avoid misunderstandings.
Benefits of 3D interior rendering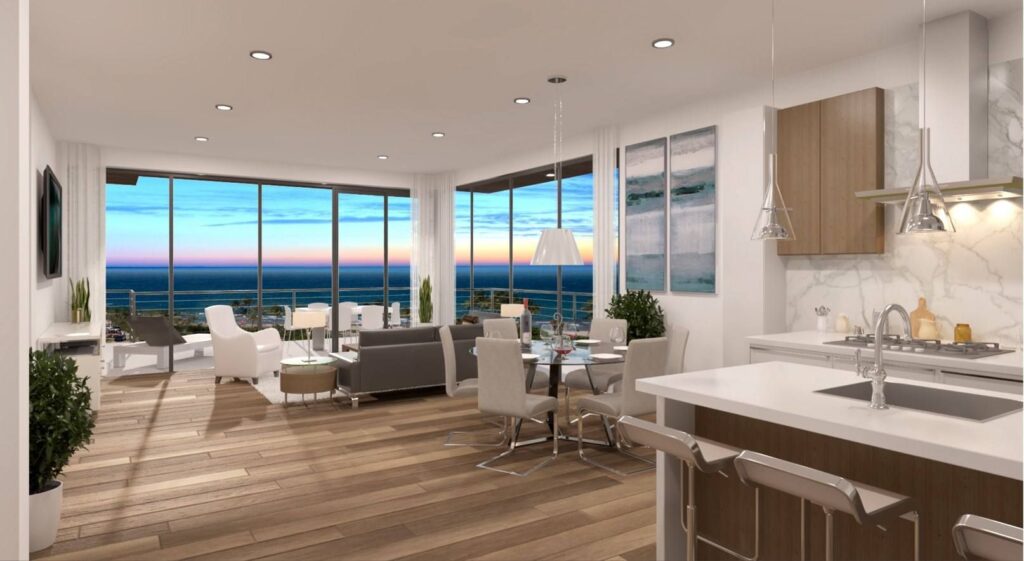 source: pinterest.com
3D Interior Visualization – One of the main benefits of interior rendering is that it allows you to visualize your design before it has been built. This allows you to catch mistakes and inconsistencies early on and make adjustments before you start construction. You can also show clients what the design will look like before they sign off on the project and move forward. 
Marketing – Another great benefit of the 3D rendering process is that it's an excellent marketing tool. If you're a designer and need to show your work to potential clients, interior rendering allows you to create interactive, photo-realistic images that you can publish online. This allows potential clients to get a feel for your designs without ever meeting you in person.
Collaboration – Another huge benefit of the 3D rendering process is that it allows you to collaborate with other people on your designs. This can be really helpful if you work with interior designers in other countries who are unable or unwilling to travel to your location.
Cost – Interiors are expensive to build. If you have a design that uses materials that aren't readily available in the area where you live, you may have to spend a significant amount of time and money finding those materials. However, if you use 3D interior rendering, you can design your space to your liking without worrying about sourcing difficult-to-find materials.
Overview of interior design basics
source: pinterest.com
Let's run over the 3D rendering stages:
Visualization – When designing a room, start the 3D rendering process by visualizing it as realistically as possible in your mind. What does the floor look like? How does it reflect light? What color is the wall? How high is the ceiling? What materials are present in the room? Visualizing your design before you put pencil to paper will help you to avoid costly mistakes and miscommunications that can arise when working with clients.
Research – It's one of the most important steps of interior rendering. Research the materials that you plan to use in your project and any construction challenges that might arise. This can help you avoid costly mistakes, missed deadlines, and miscommunications with clients.
Plan – Designing a room is an incredibly challenging task that requires a lot of foresight. You should plan your design project in detail, including any features that you plan to add, materials you'll use, space limitations, and electrical and plumbing requirements.
Technical details of the 3D rendering process
Cameras – When creating a 3D rendering, you will have to decide what type of camera you want to use. There are many different types of cameras available, each with its own strengths and weaknesses. For example, a top-down camera angle is great for visualizing a large space, but it may not be the best choice if you want your renderings to be extremely detailed.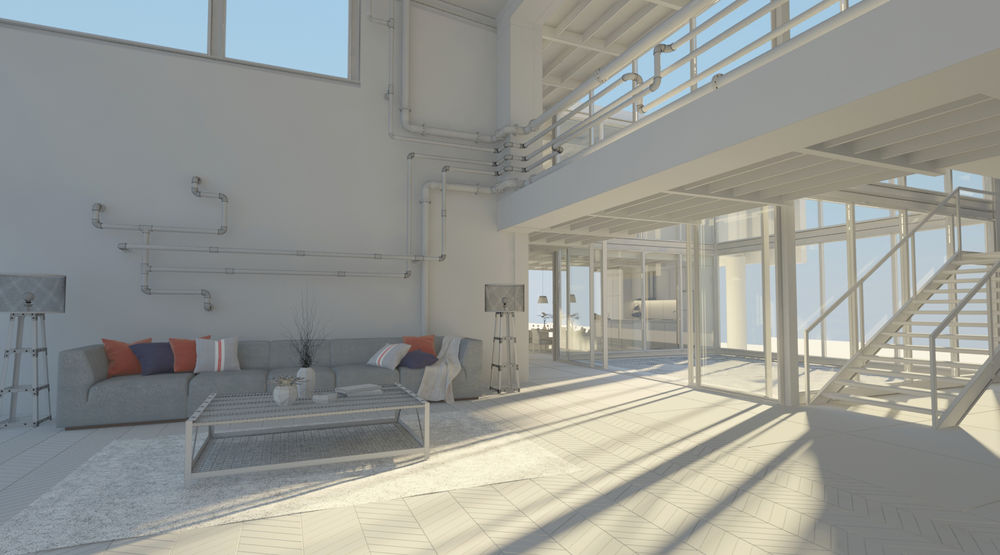 source: pinterest.com
Lights – With interior design, you will also have to decide how you want to light your space. There are a few different types of lighting that you can choose, but the most common are natural light and artificial light. Natural light is great for spaces that need to look realistic. While artificial light is a great option if you want to create an artistic look. 
Materials – The materials you choose for your space will help to dictate the mood, visual style, and overall design of your room. Therefore, it's important to choose materials that will go well together and provide the desired effect. For example, materials like wood, metals, and fabrics can all add warmth to a space, whereas materials like concrete, bricks, and tiles can add a modern and cool look.
Choosing the Right Software
When choosing your rendering software, it's important to consider your skill level and how complex your designs are. If you're a beginner and will only be designing small rooms and simple spaces, you may be able to get away with using basic software. However, if your designs are more complicated or you want to specialize in architectural rendering, you should consider investing in higher-end software. 
Some of the most popular rendering software include Autodesk Building Design Suite, Autodesk 3ds Max, and Autodesk VRED. However, for interior designers and architects, there are also some great free alternatives that are easy to learn and can produce great results. Some of the most popular free software include Blender, Wings 3D, SketchUp, and Podium.
Getting Started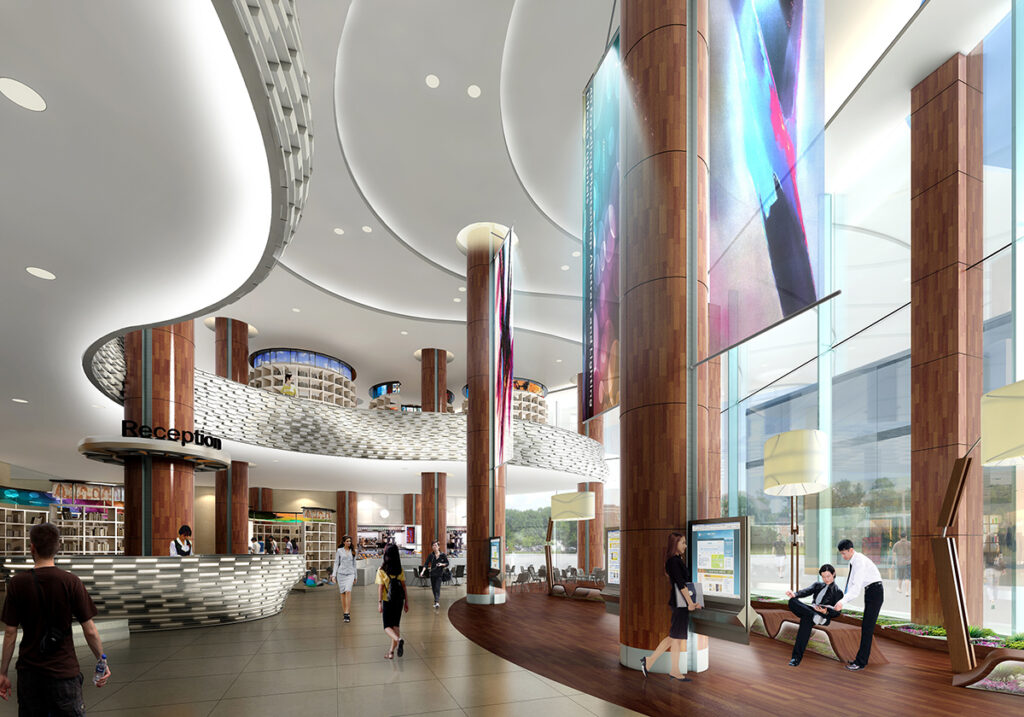 source: pinterest.com
Modeling – Before you begin the 3D rendering process, you will have to create a model of your space in your rendering software. This is where you'll decide how your room will look and feel. Therefore, it's important to make sure that the model is as accurate as possible.
Lighting – Once your model is complete, it's time to add lighting. Lighting will help to create shadows and create depth in your space. It will also help to decide what mood your model is set to. For example, warm lighting in a kitchen will create a cozy and inviting space, whereas cool lighting in a living room will create a modern feel. 
Materials – Once you've added lighting to your model, it's time to add your materials. When adding materials, it's important to select ones that go well together and add color to your model. You can also use materials to add shapes and create patterns.
Rendering and Post-Production
Once your model is complete, you can start rendering. It is the process of creating images from your model. It's an intensive process that can take anywhere from a few hours to a few days depending on the complexity of your model and the size of the file. While rendering, you can adjust the lighting of your model to create a specific mood. You can also adjust the brightness and color to create an image that looks as realistic as possible. 
You can also adjust the materials in your model to create a specific visual look. You can add patterns to your materials, such as wallpaper or tiles, to create a unique look that's personalized to your space. You can also adjust the opacity of your materials so that they are partially see-through.
Once you've rendered your model, you can use post-production techniques to make your images look even more realistic. Post-production techniques include adding shadows, increasing shadows, and adjusting overall contrast.
Final Tips for Creating Stunning Renderings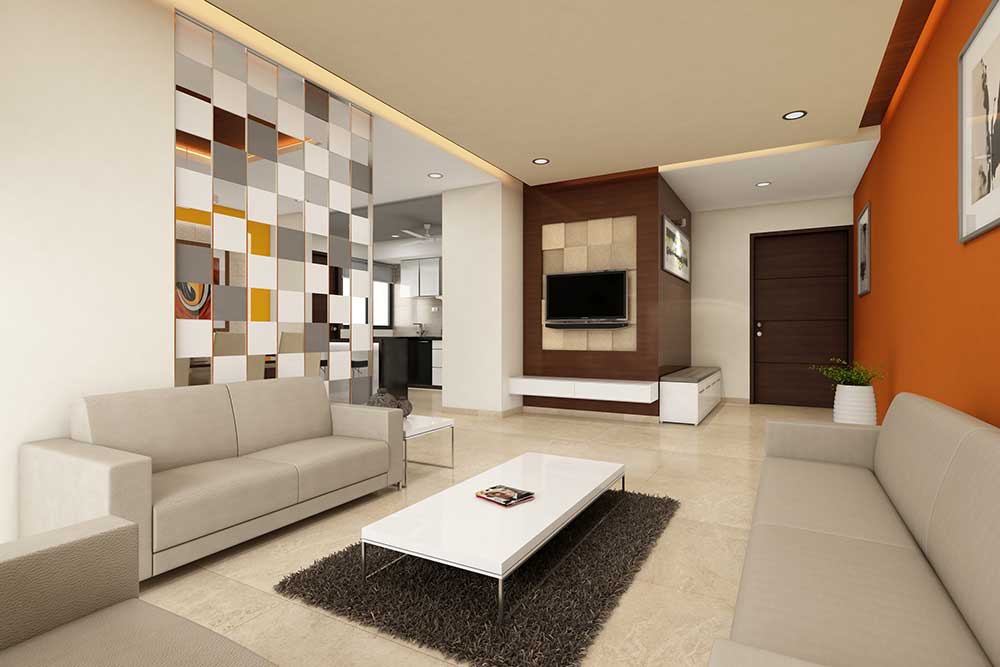 source: pinterest.com
When creating your design, it's important to consider the location of your model. You want to make sure that your model is located in an area that receives plenty of sunlight so that your materials look as realistic as possible. You should also make sure that your model is well-ventilated to prevent overheating while rendering. 
When designing your model, you should follow the rule of thirds. This means that you should break up your model into thirds both horizontally and vertically and try to place important elements like lights and furniture within those sections. Finally, when rendering, it's important to keep your model as simple as possible. The more elements you include in your model, the longer the rendering process will take.