An old apartment from the '80s is transformed into a family-centric home that fosters connection and radiates warmth.
A couple with an energy-filled toddler wanted a home where all members of the family would feel connected. Common spaces (living, dining and kitchen) had to be very open and family-centric where activities could flow unhindered from one zone to the next. They also desired a functional and fuss-free way to entertain guests without the segregation of space. Therefore, circulation between food preparation, eating and lounging had to be quite seamless and well managed.
Their three-bedroom apartment is located in The Hacienda, a mature property in the east, which was built in the 1980s. Far from modern skyscrapers of steel and glass, it has its unique architectural charms – of which architectural designer Mikael Teh from MONOCOT was keen to tap into for this project.
"There was not much to salvage from the original space. However, The Hacienda in its architectural expression and landscaping is very fascinating," says Mikael, whom the couple had engaged to design their home.
"We attempted to provide this connection to some architectural motifs that fit well within the space such as window details and arches. We even took some cues from the exterior materiality, thus bringing in the terracotta floor to match their terrazzo lookalike tiles from Italy."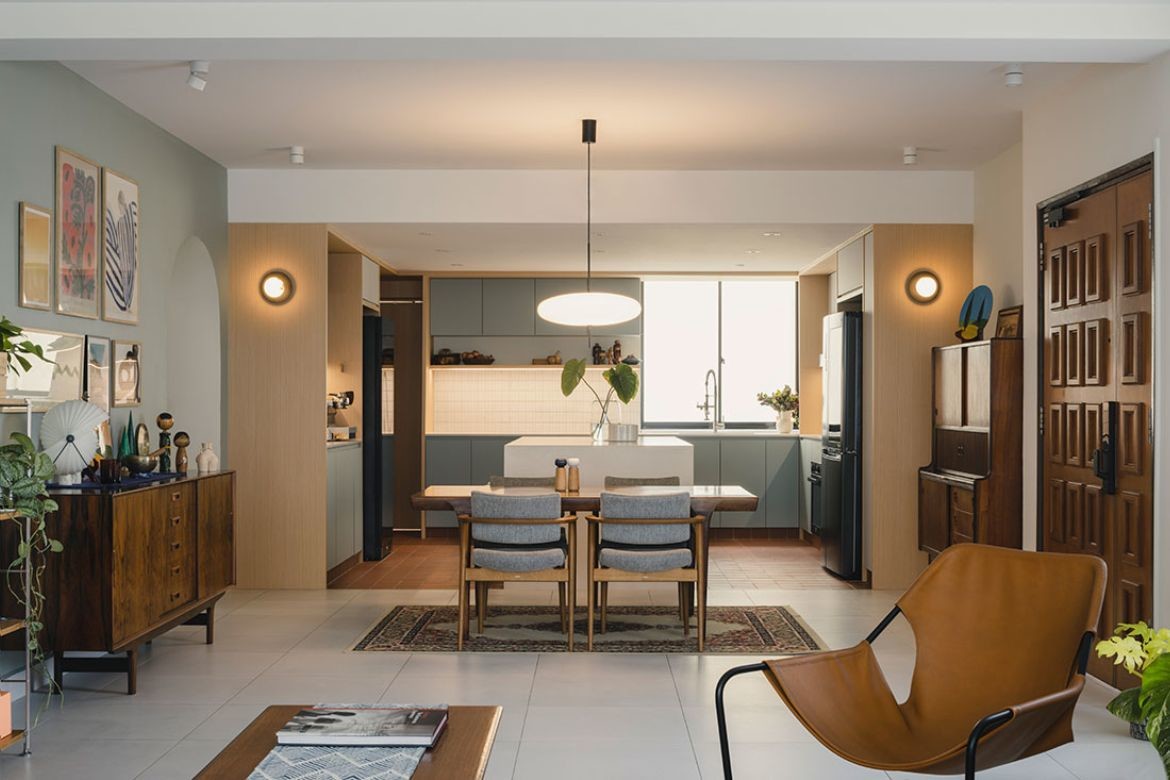 Much attention went into reworking the kitchen and utilities section of the home, as this redesign was fundamentally important to achieving the desired open and free-flowing circulation.
A wall has been demolished to make way for an open and expanded kitchen that faces the common areas. The adjacent utility room and common bathroom have been resized to accommodate this change and to insert new and necessary facilities.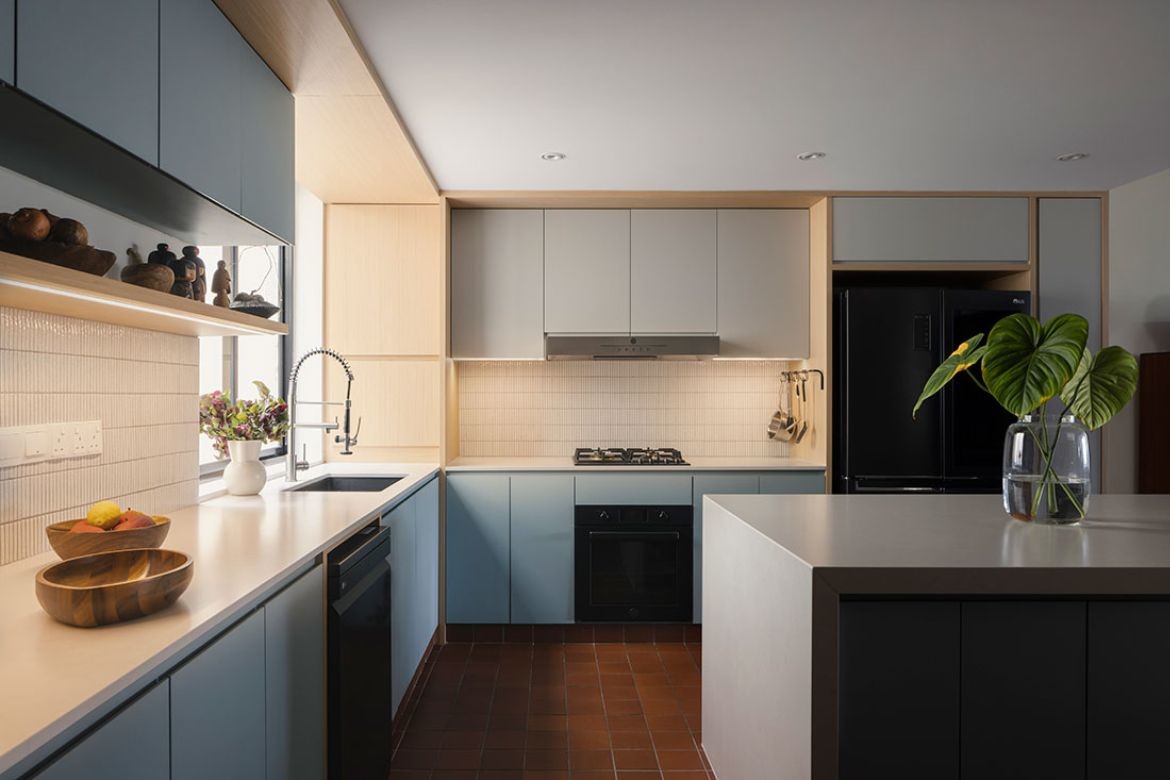 "The existing layout for that area seemed rather unusable with some spaces being completely out of scale," Mikael explains. "The new layout successfully opened up a central, unobstructed axis from the balcony all the way to the yard, with ample space for the (newly formed) helper's bedroom and a newly introduced powder room for entertaining," he continues.
According to Mikael, the main space can be seen as having four main 'touch points' when it comes to its entertaining functions. "The large island allows for food preparation as well as a very accessible servery for guests to mingle before heading over to the adjacent dining table. Subsequently, the connected living room would cater for more casual conversation before one heads into the balcony for an impressive view of the greenery," he explains.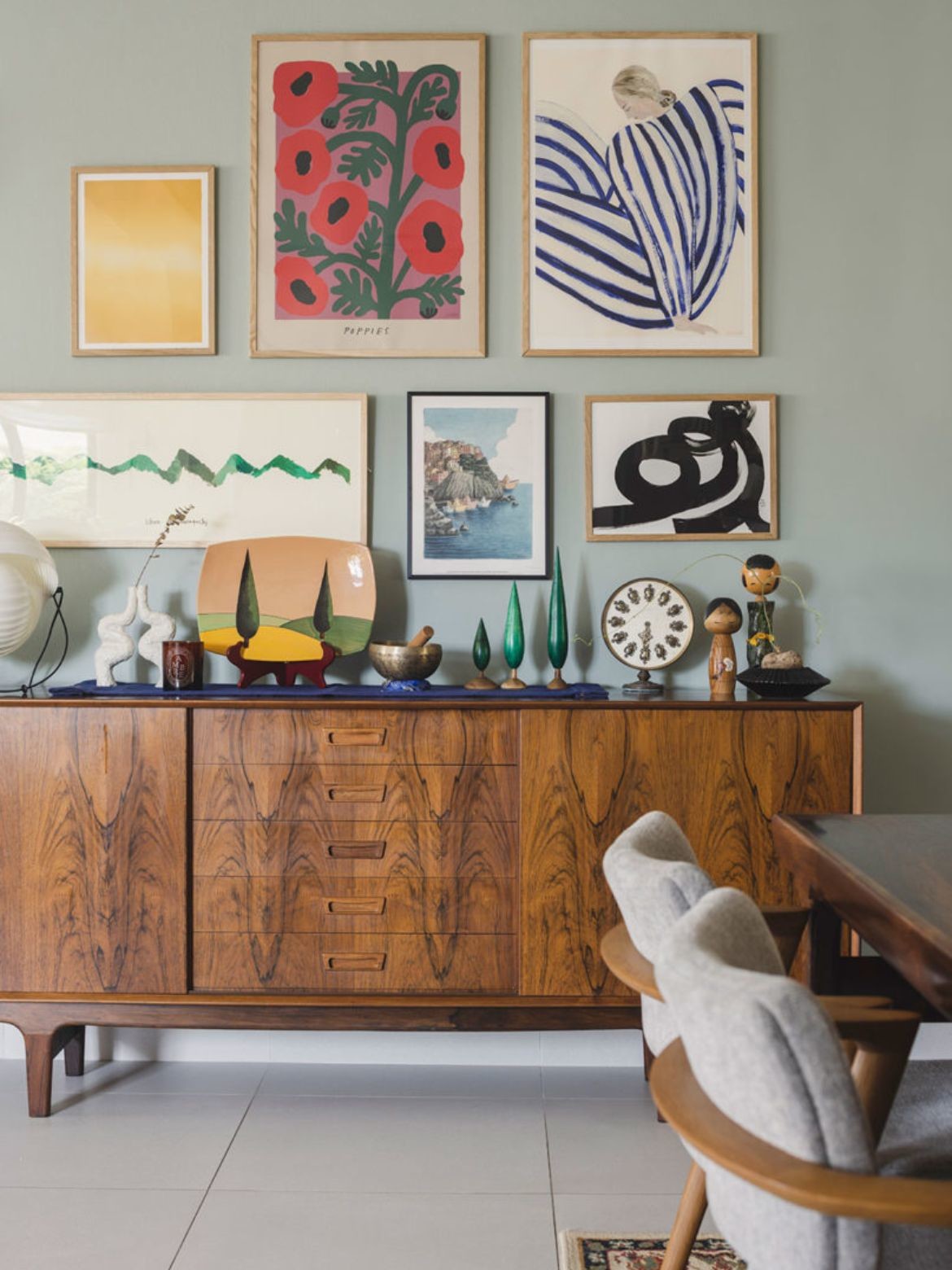 The owners are lovers of vintage furniture, which they sourced from local suppliers for this home. Mikael adds that it was great how they "found a very nice way to patchwork all the elements within that large central family space" that had been newly created for them.
Indeed, small collectables, colourful artwork and patterned rugs enrich the space and give it a cosy, lived-in vibe such that the home radiates warmth.
A somewhat fun and light-hearted approach has been taken with this project, and this is especially reflected in the private areas such as with the insertion of a round window 'portal' that draws some light into a master bathroom that's wrapped in moodier hues. Light also filters in through another long reeded glass window by the washbasin, helping to brighten the space considerably.
Overall, this 1980s apartment retains much charm even as it takes on new life as a family home for three.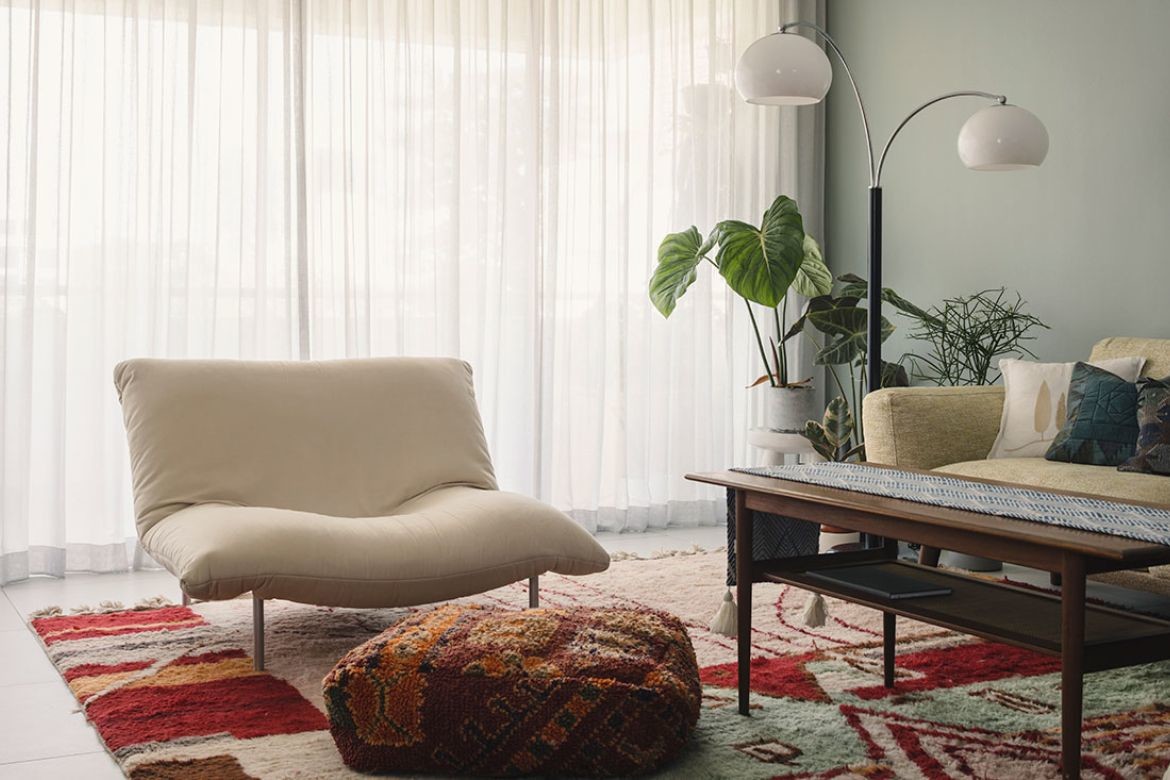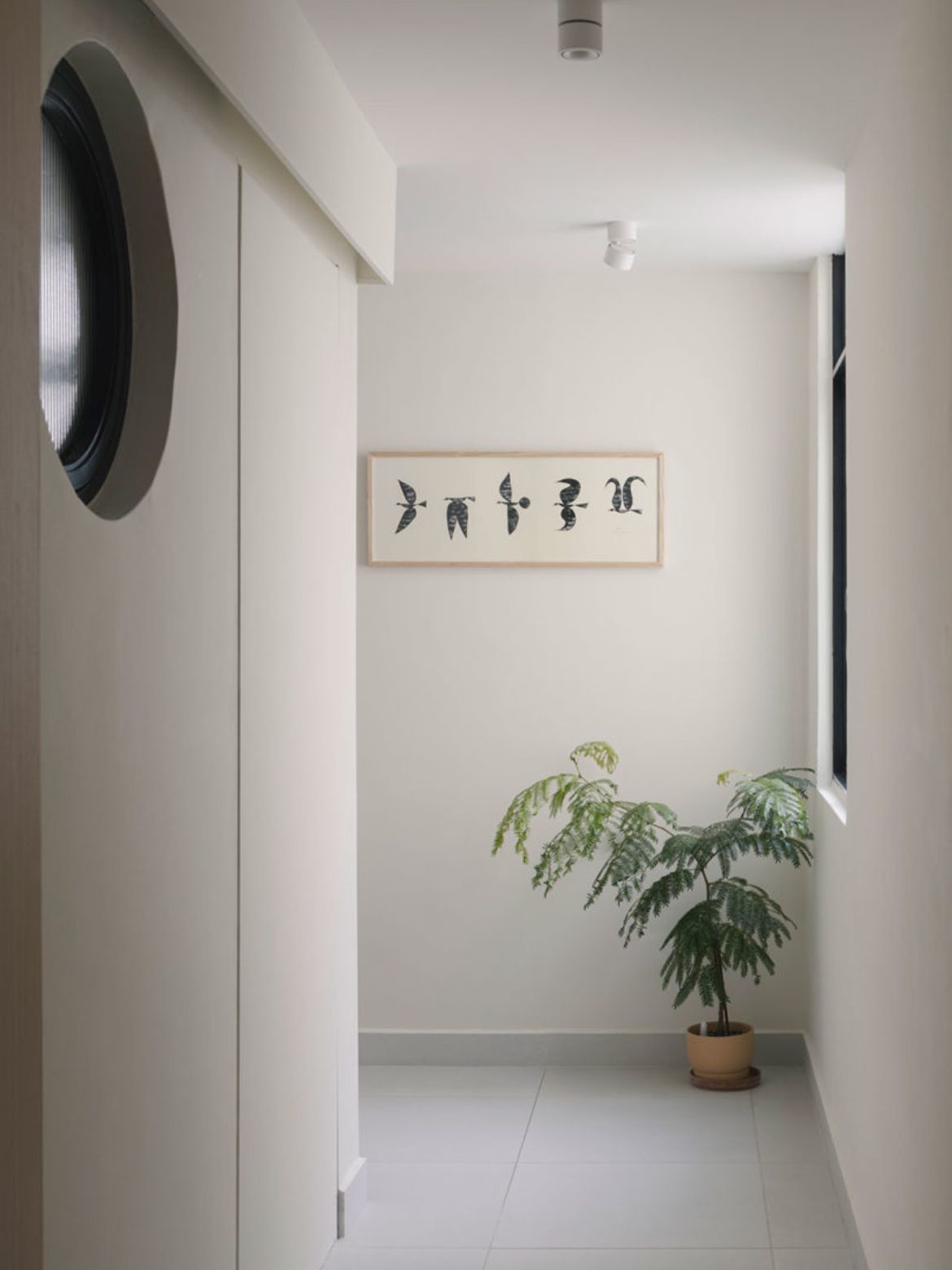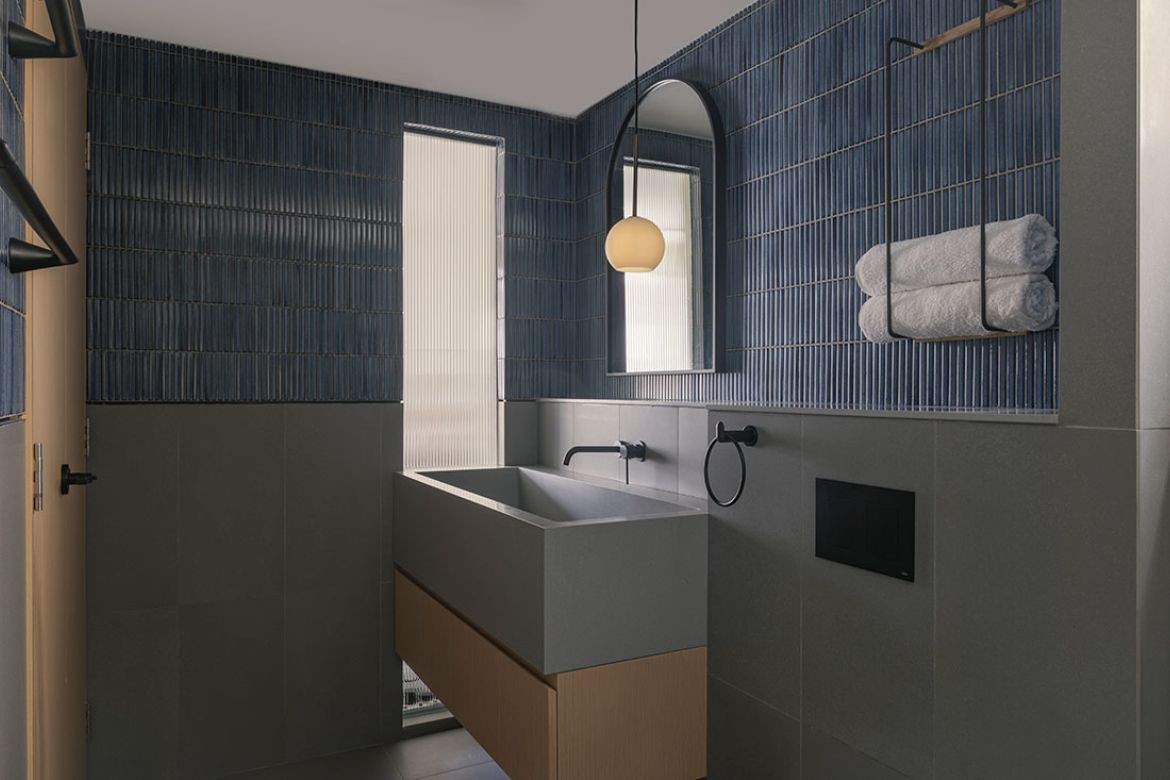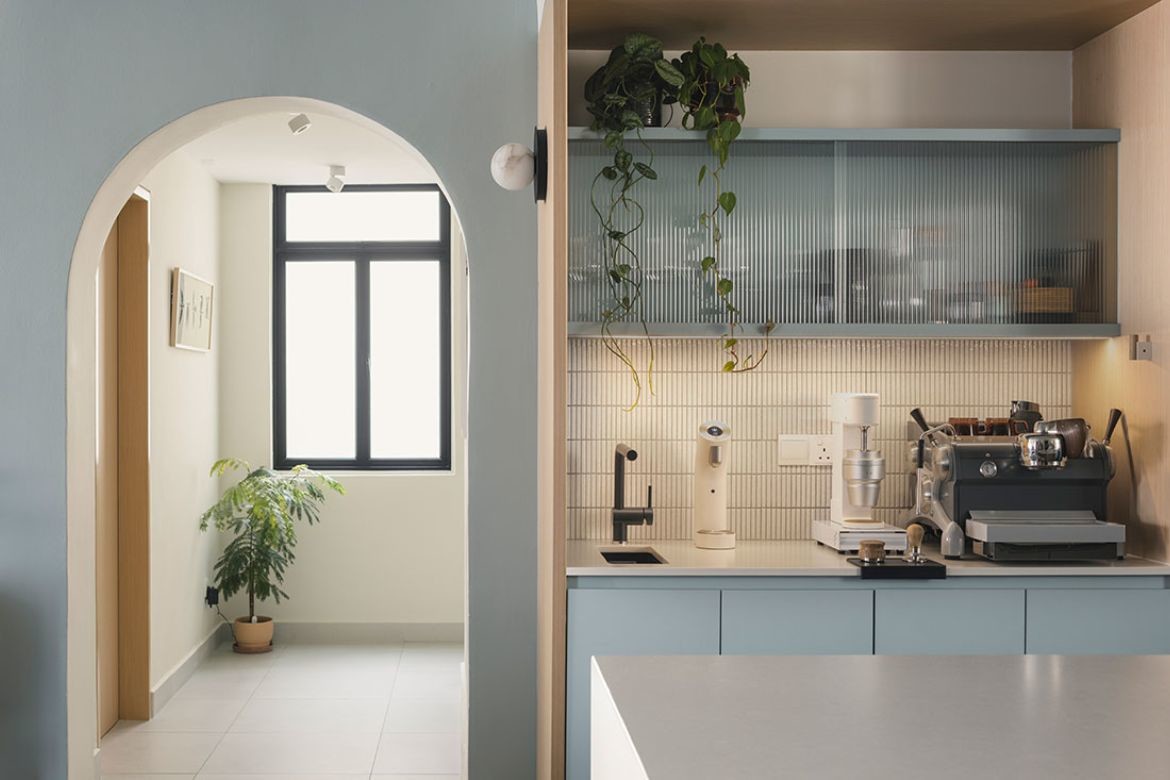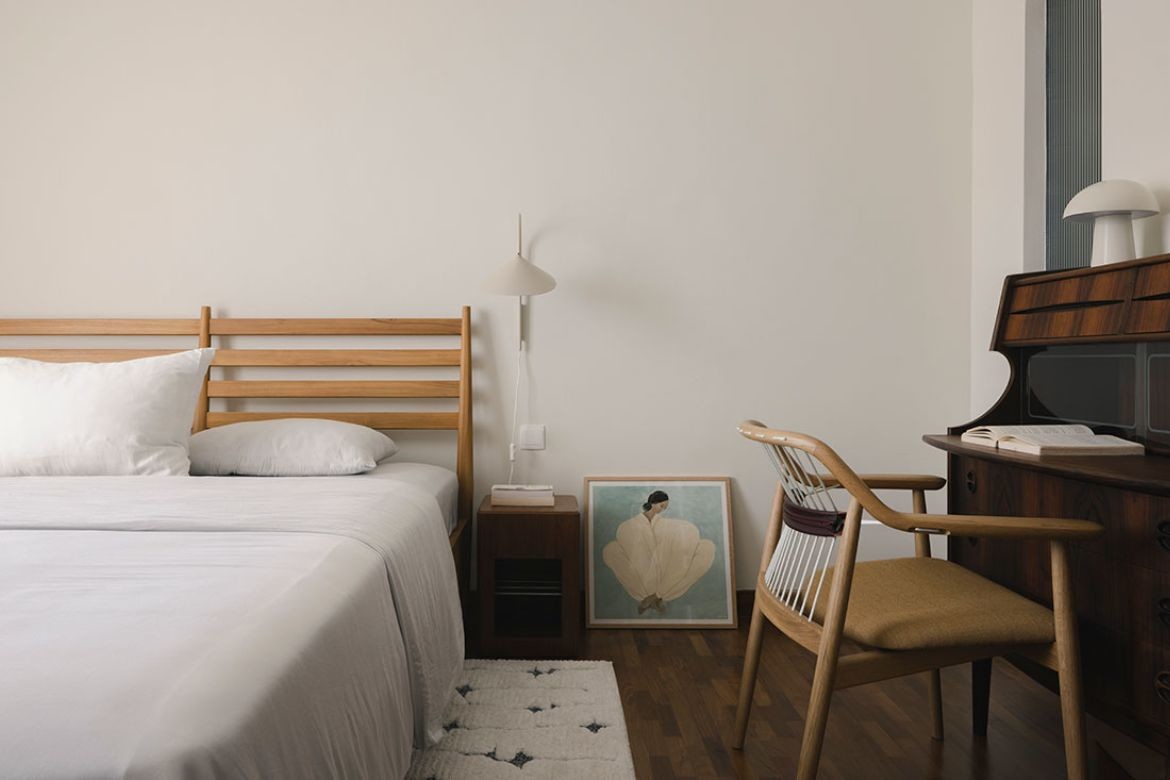 Project details
Interior design – Monocot Studio
Photography – Studio Periphery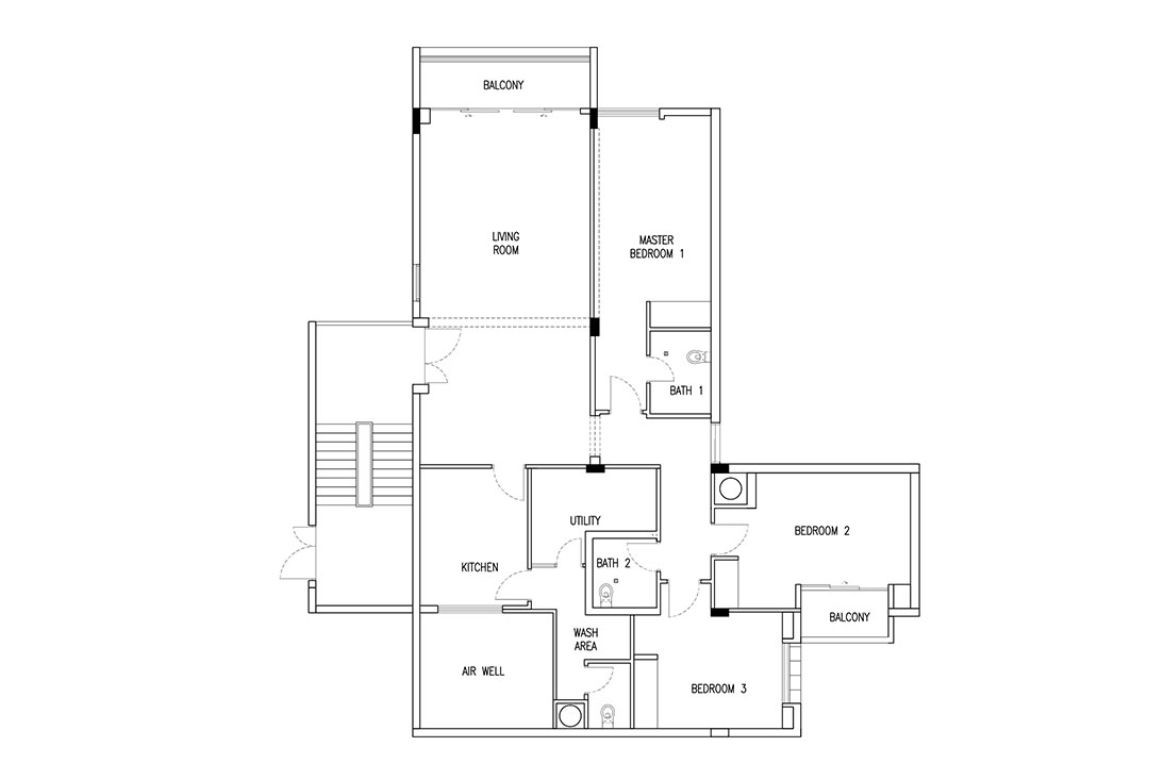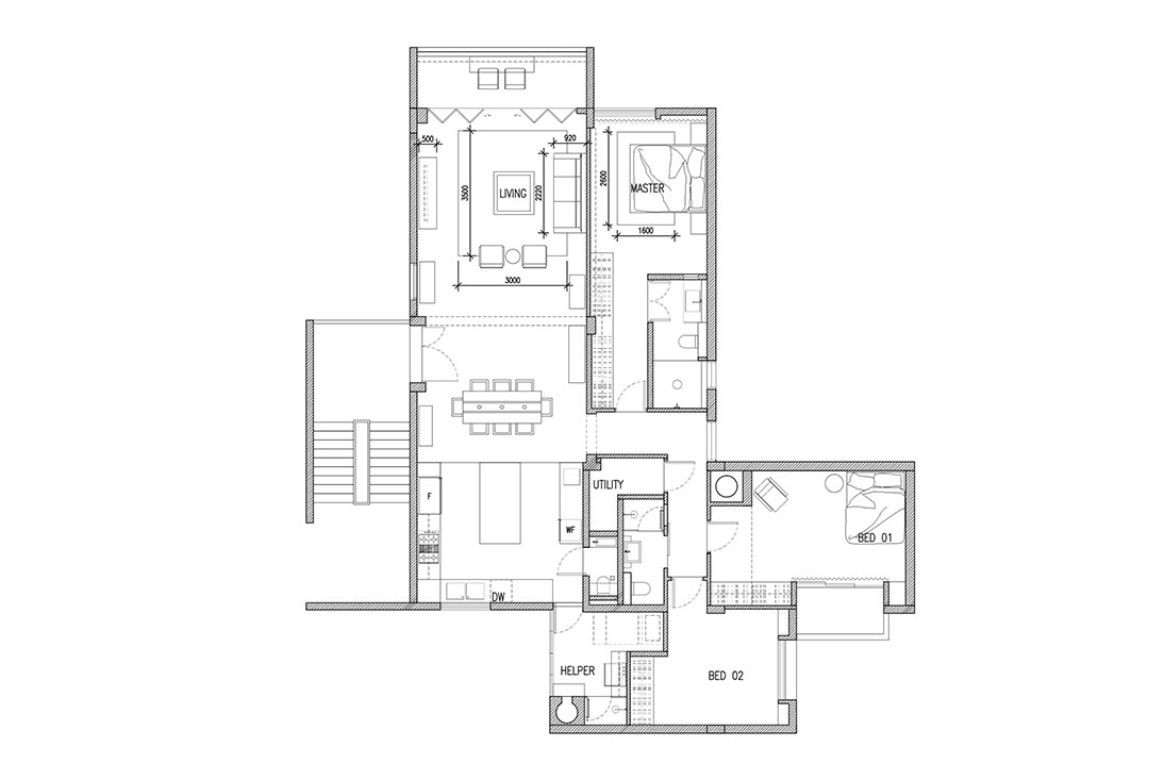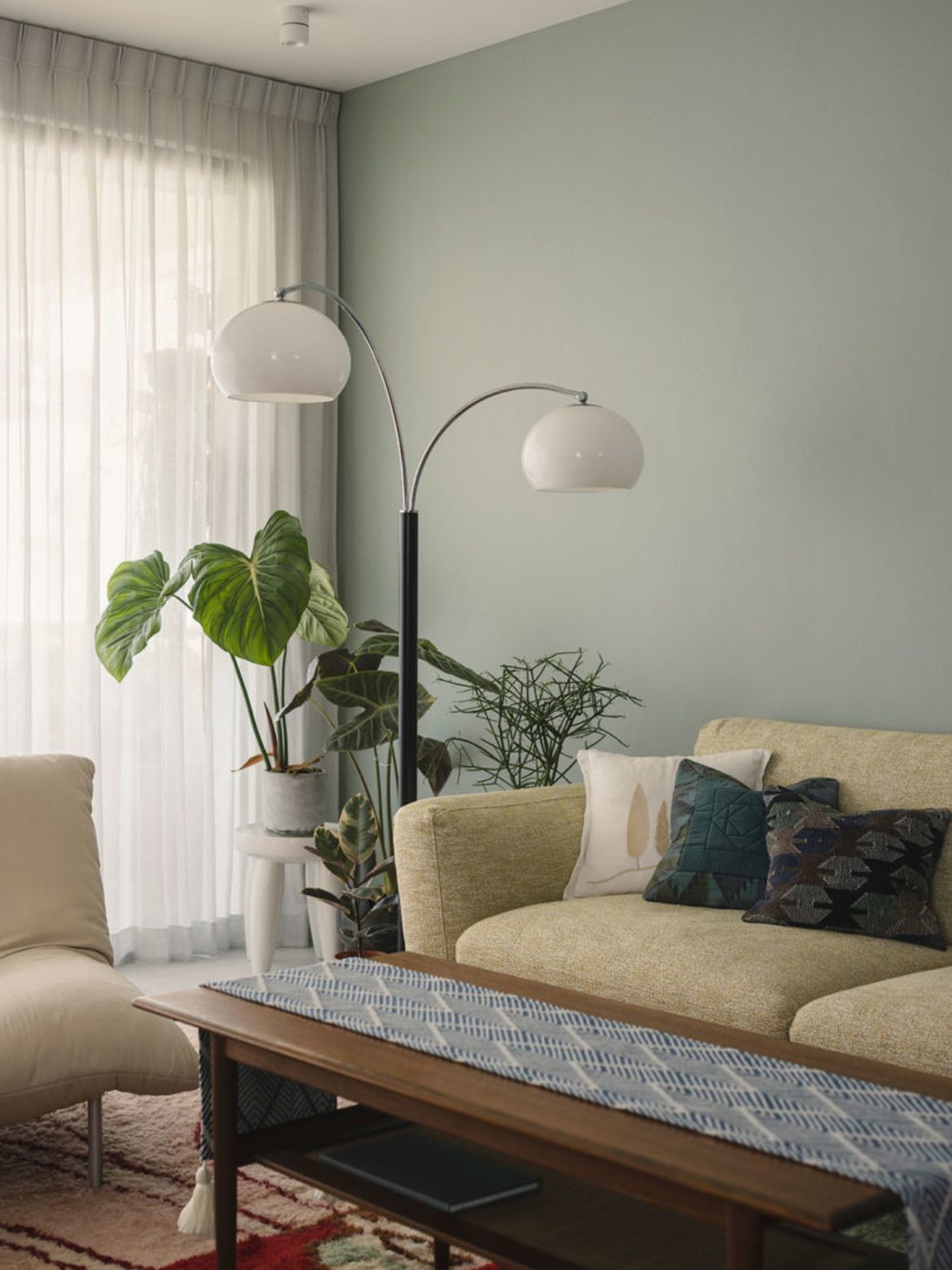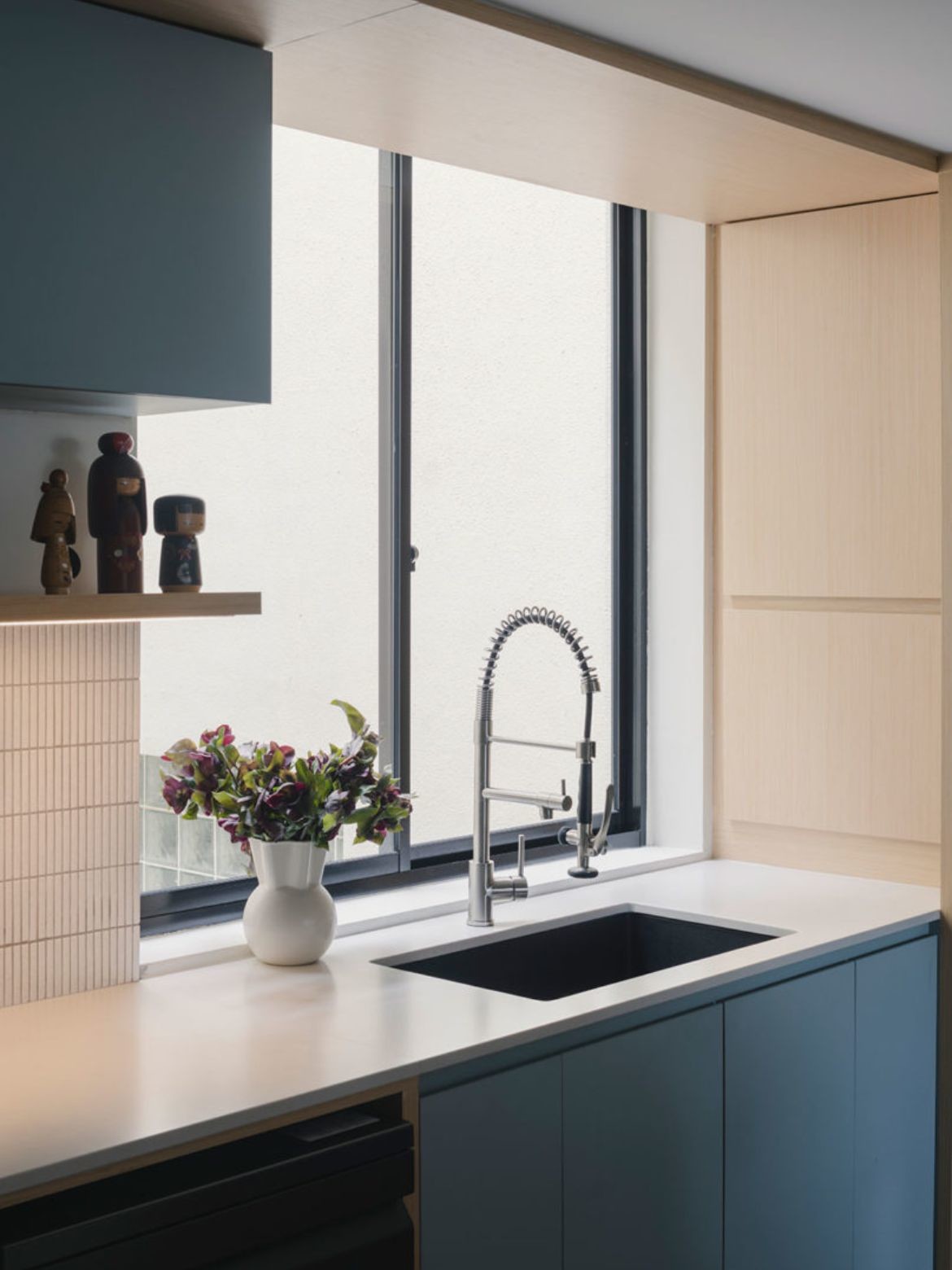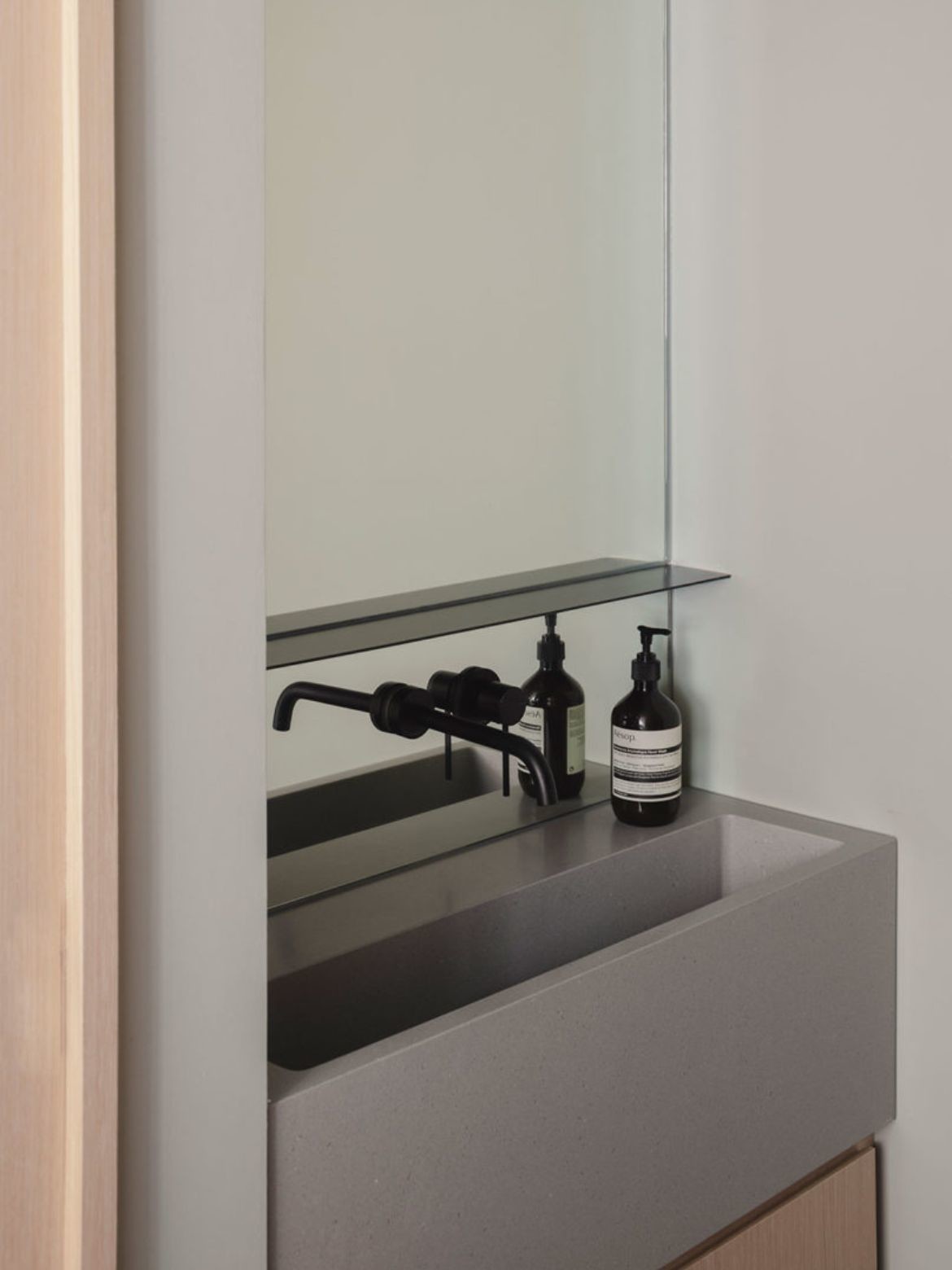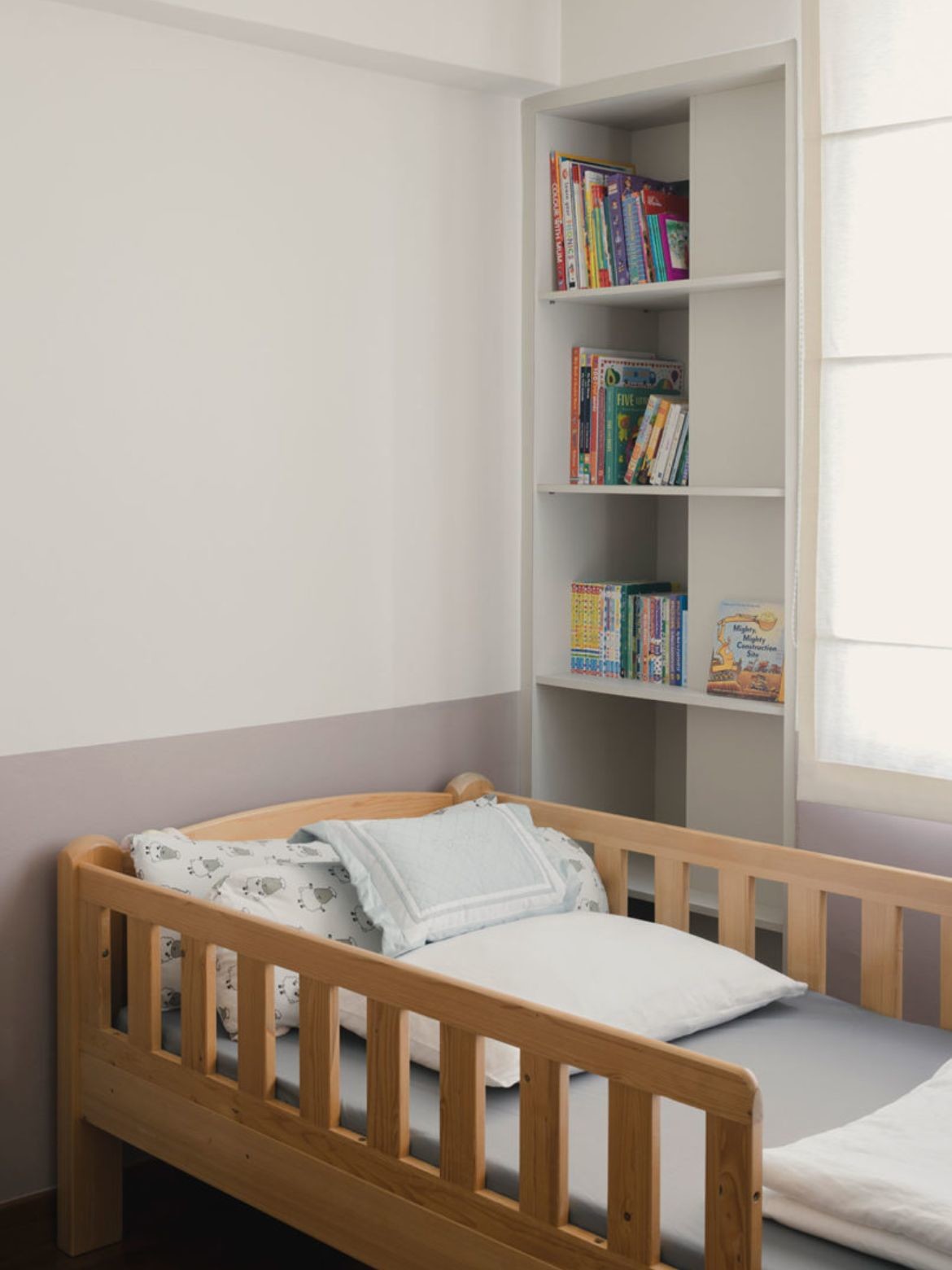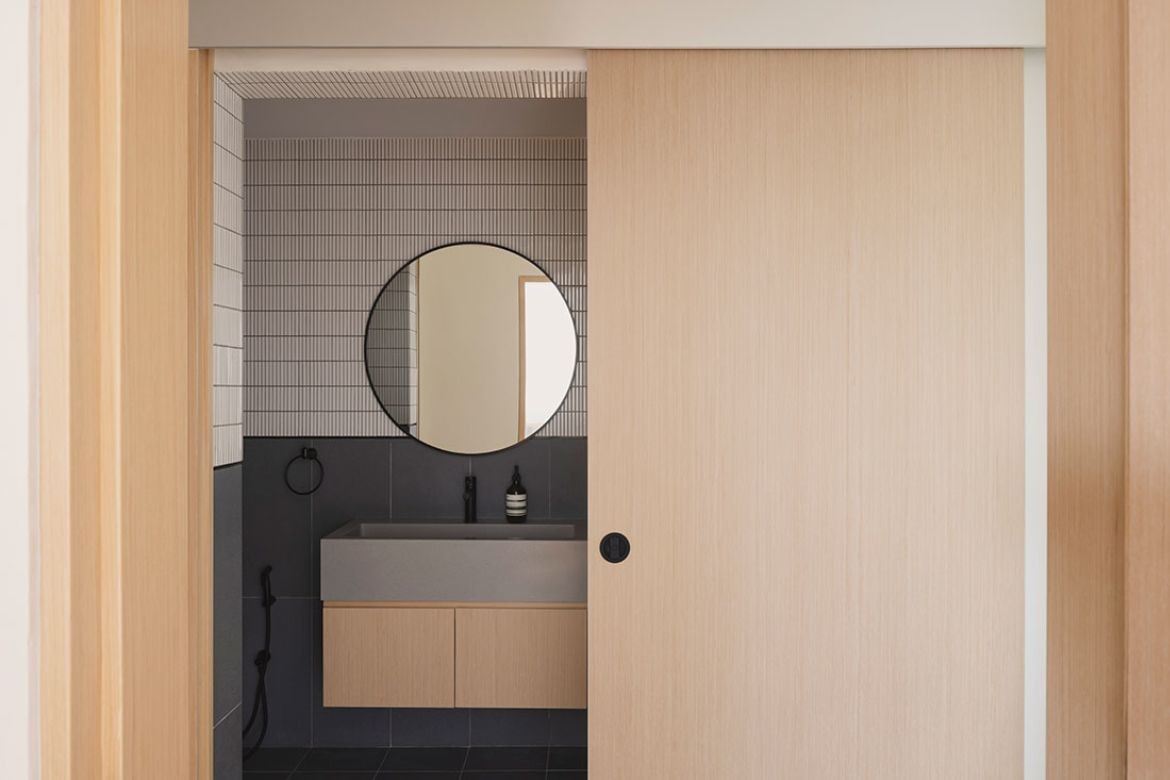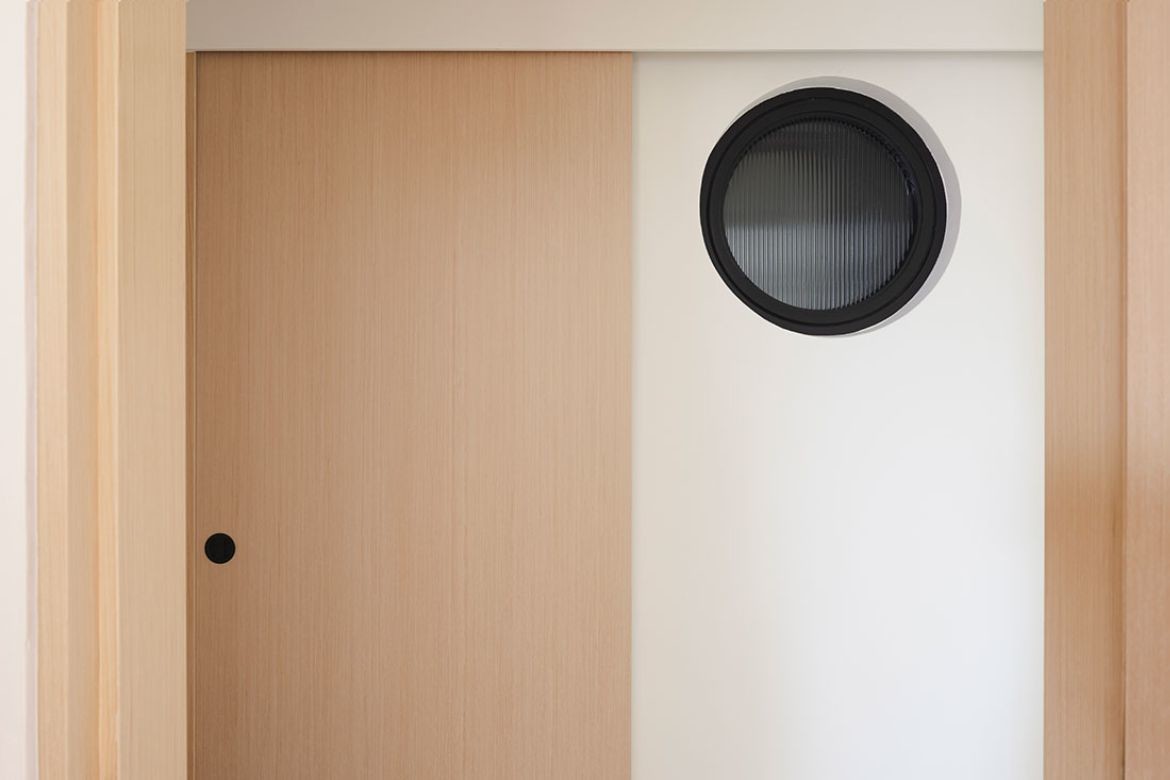 We think you may also like this apartment in Singapore that pushes boundaries.