Contemplative ryokan vibes and natural elements come together in this anything-but-ordinary apartment in Singapore.
Japanese hospitality comes to mind in this home that resembles a ryokan, or a traditional Japanese guesthouse. The homeowners, a young couple, didn't just want a home of the usual amenities, but a space filled with zen that would signify their love for Japanese culture, while having an artful connection to the outdoors.
The couple entrusted the renovation of their five-room BTO flat to design director Amanda Pang from AMP Design Co., who worked her magic on cultivating that zen-like and contemplative energy.
She says: "Our objective was to put together a serene design landscape that reflects nature and to offer a space to display the homeowners' collections. She reveals: "The outdoorsy couple has a penchant for collecting stones and other keepsakes from nature from their travels abroad."
Drawing inspiration from naturally formed crevices, Amanda designed grotto-shaped niches in the living area that serve as open shelves for the couple's keepsakes, as well as their very own paintings and craftworks.
Echoing the curvature of the niches is a raised platform and this low-lying resting spot houses hidden storage, floor chairs and a mini pebble rock garden for that relaxed Japanese zen quality.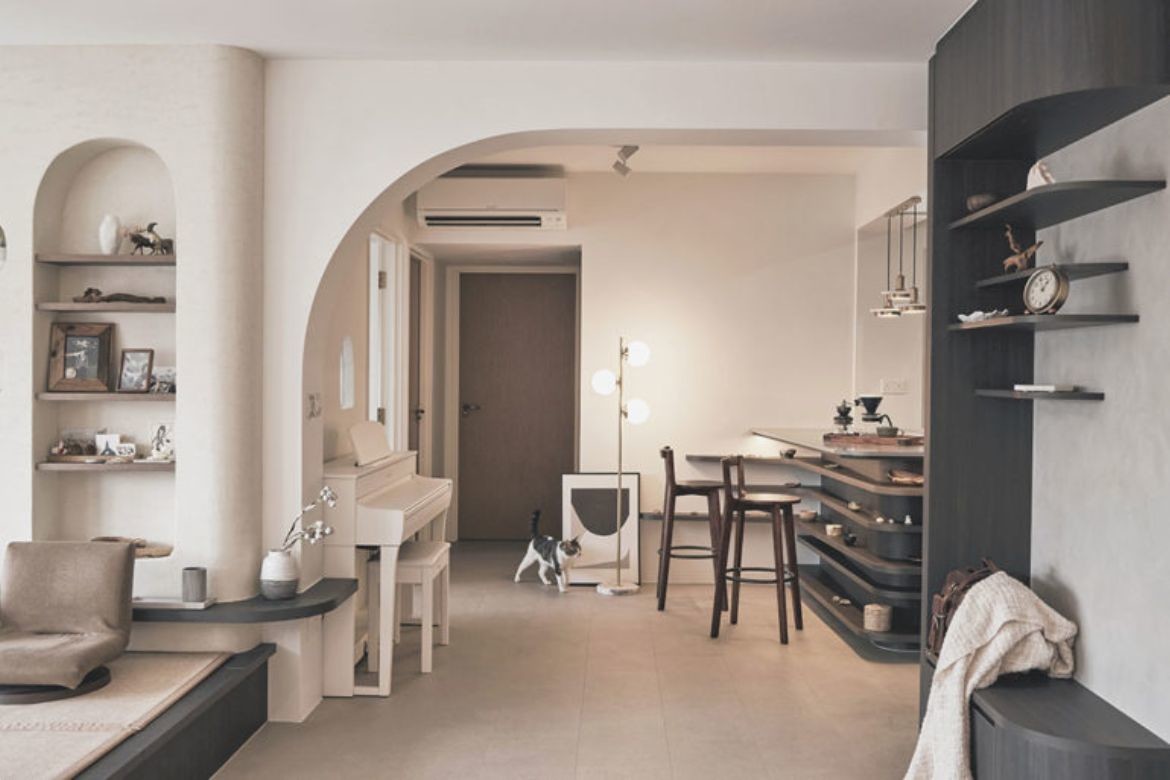 In the communal spaces, an archway has been paired with other contoured details like overhead shelving laser-cut in a curved design. Layered across the wall, these cantilevered shelves form part of the settee area.
Nearer to the dining area is a household shelter concealed amongst concrete-like textures and set behind a curve-shaped wall panel.
More grotto-like openings emerge on the bedroom's wall and door. Laid with reeded panels, these organic forms cast beautiful shadows into the space when the light hits.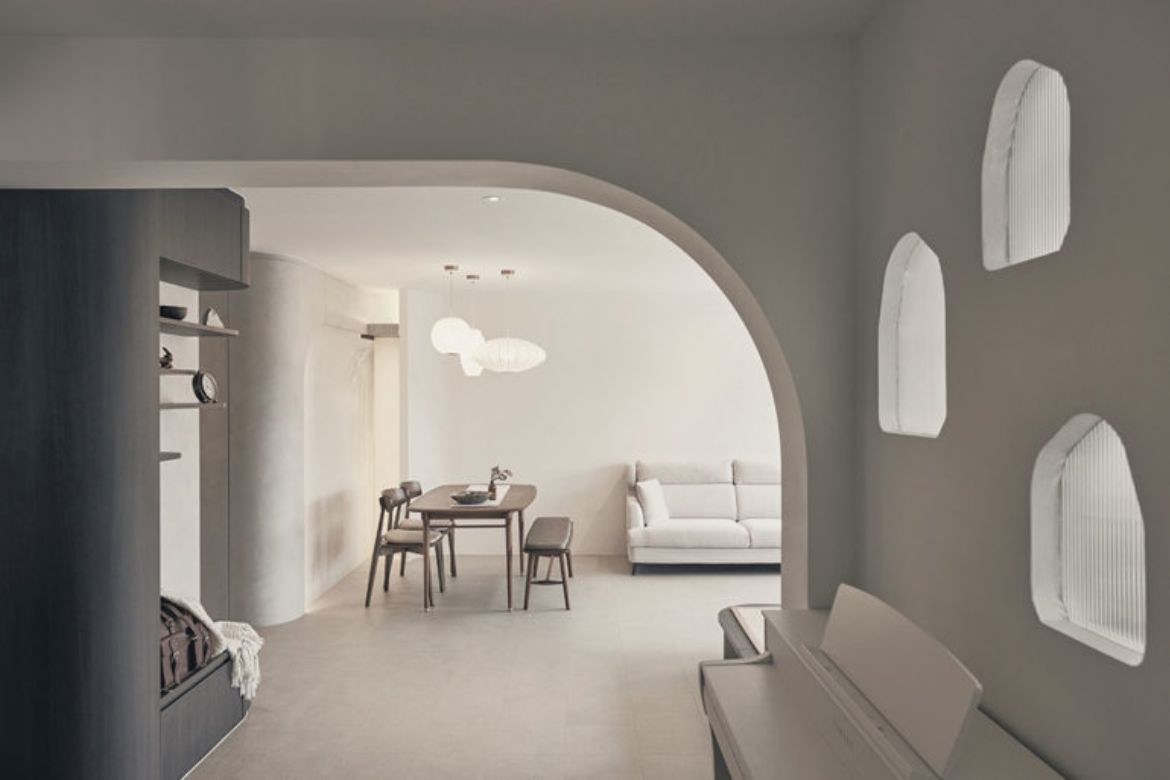 In the kitchen, a wall has been removed to allow more light to reach mid-way into the home. The open-concept kitchen is now fronted by an island counter with contoured ledges that work cleverly as shelving and a footrest. Amanda also put an open shelf within the overhead cabinets to display more of the couple's travel mementoes.
As for the backsplash, glossy wall tiles in varying colour gradients were selected to create a more natural look.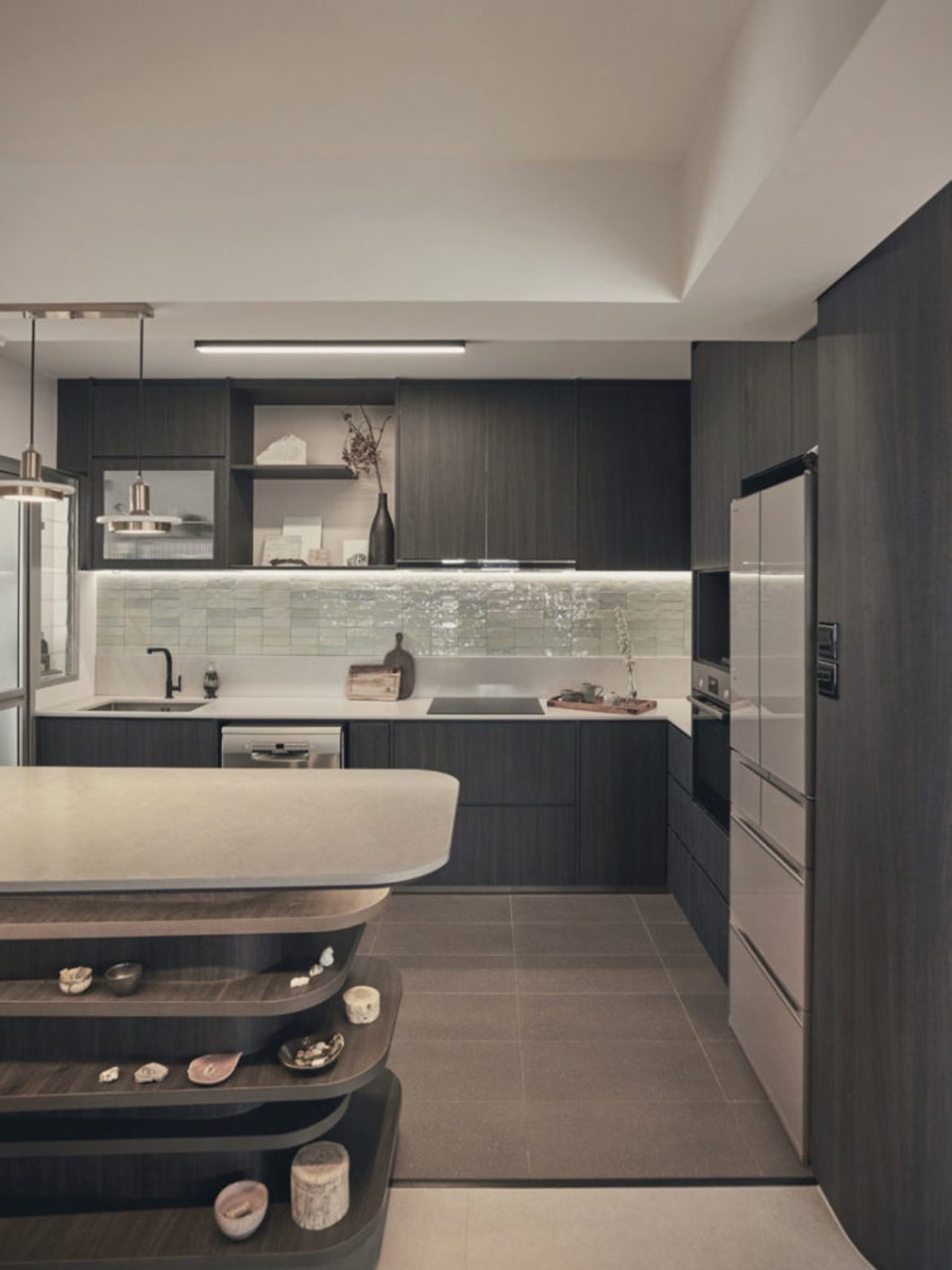 The main bedroom has two openings – the main entryway into the resting quarters, and a sliding door that leads to the study.
Amanda reveals that the sliding door was introduced for the couple's pet cat to gain easy entry into both connecting rooms. When the sliding door is closed, it also affords the couple more privacy in the main bedroom.
Functioning as a study as well as more wardrobe space, this room has a simple ornamentation of open and closed storage compartments to showcase and store items.
Using a similar sliding door for the ensuite for visual continuity, the interior of this space features green horizontal tiles over the vanity area that imbue the neutral scheme with visual texture. Contoured details are also found on the mirror and sink, in keeping with the overall curved aesthetic that's so prevalent in this home.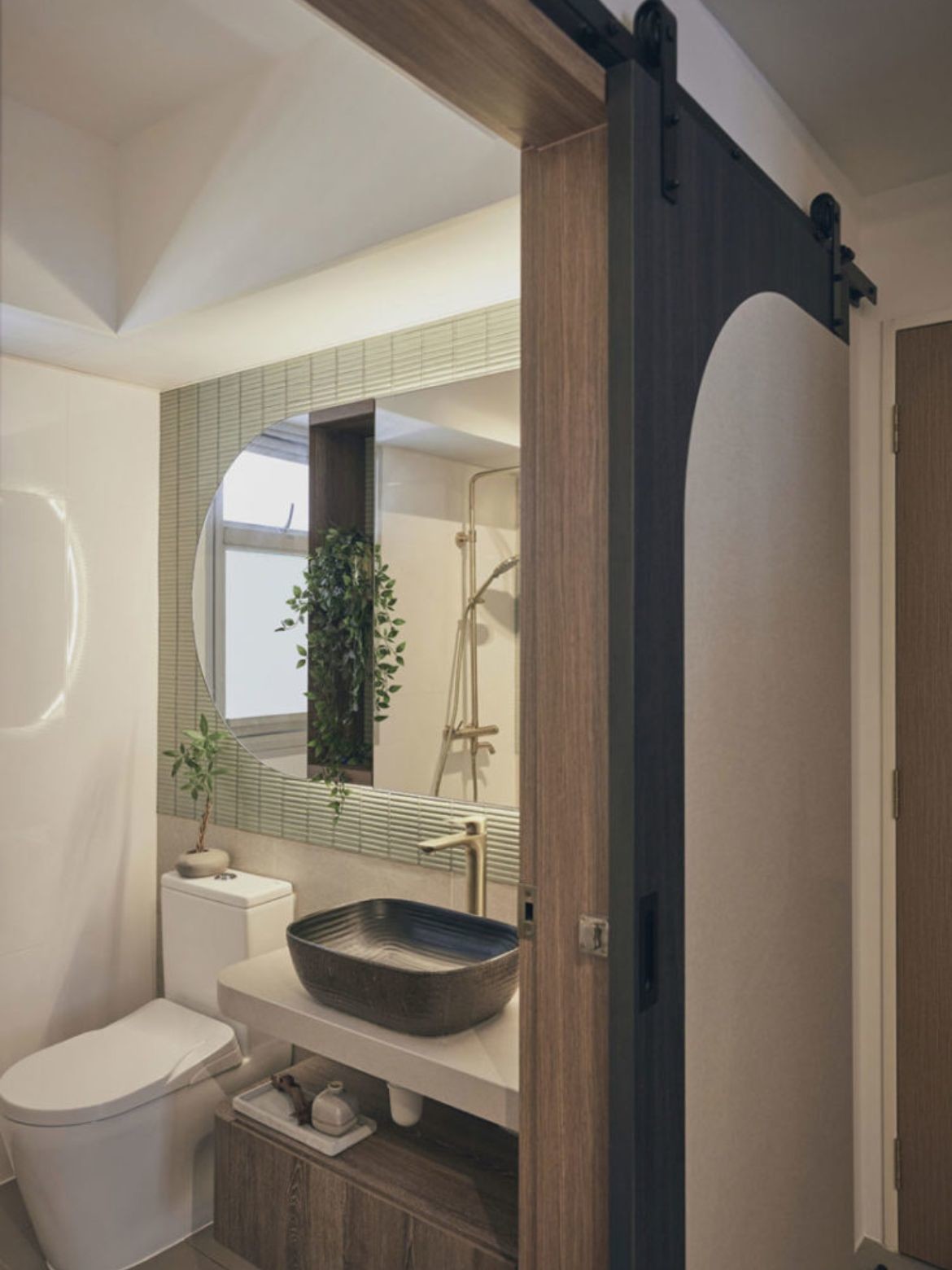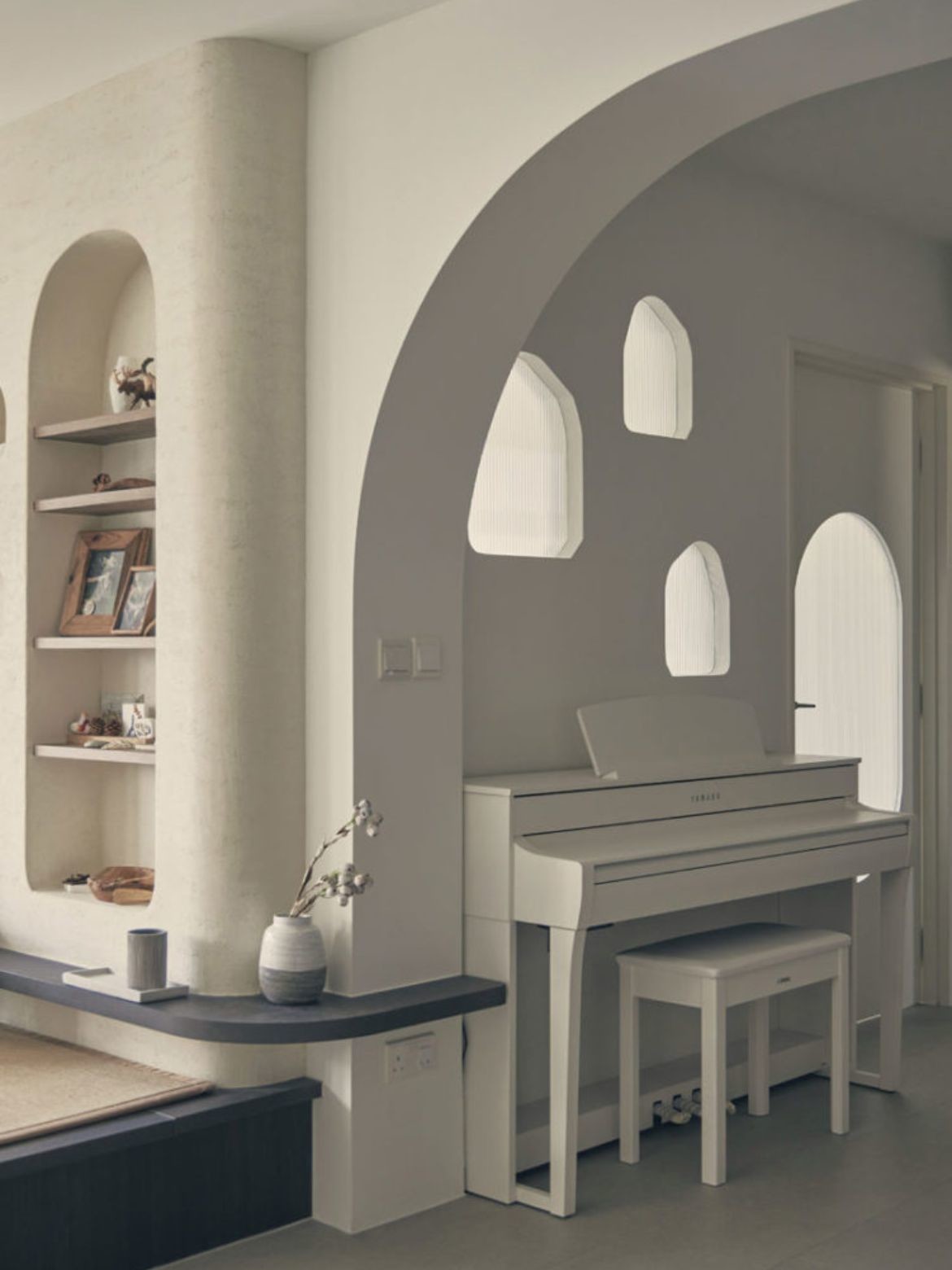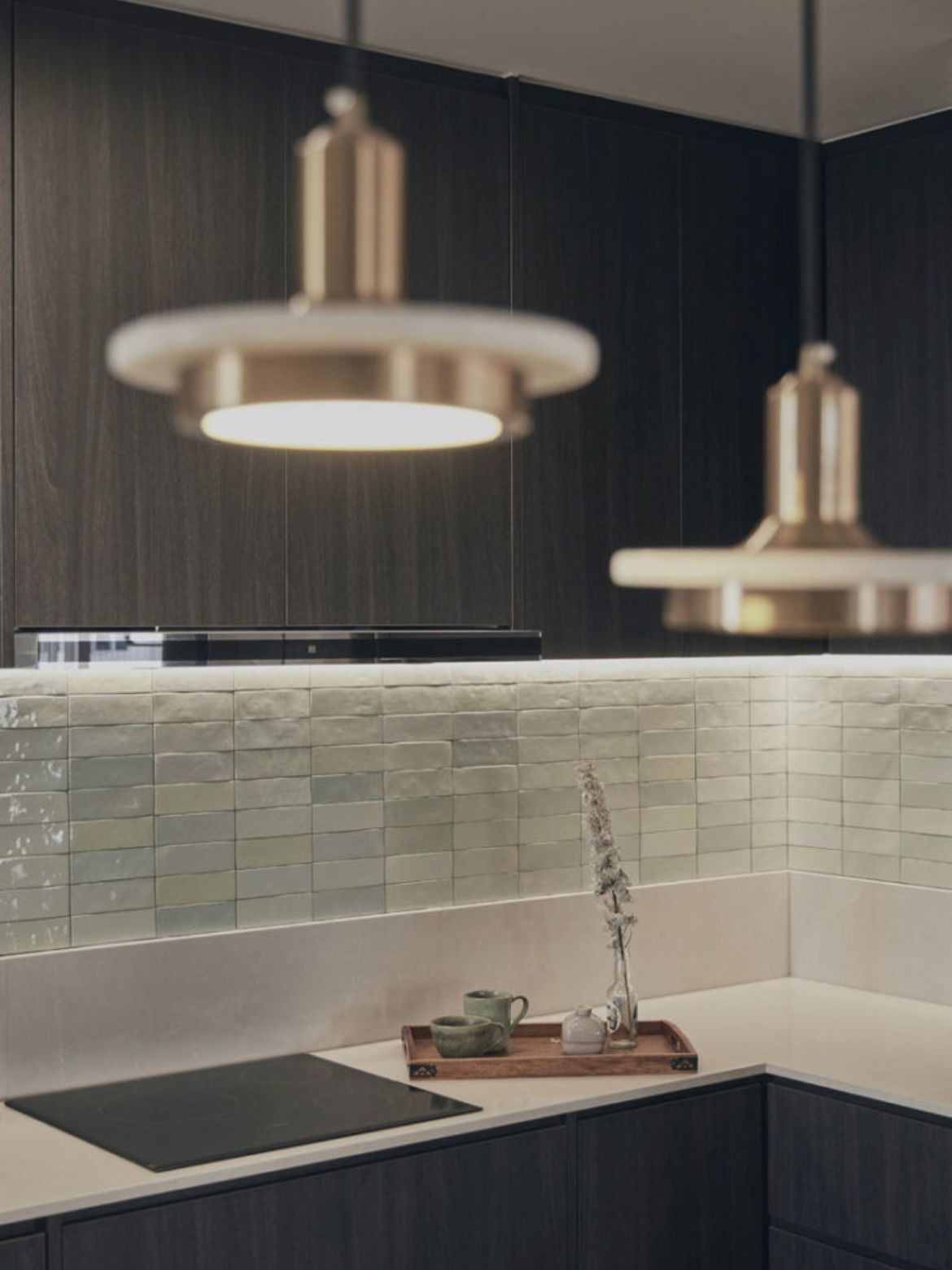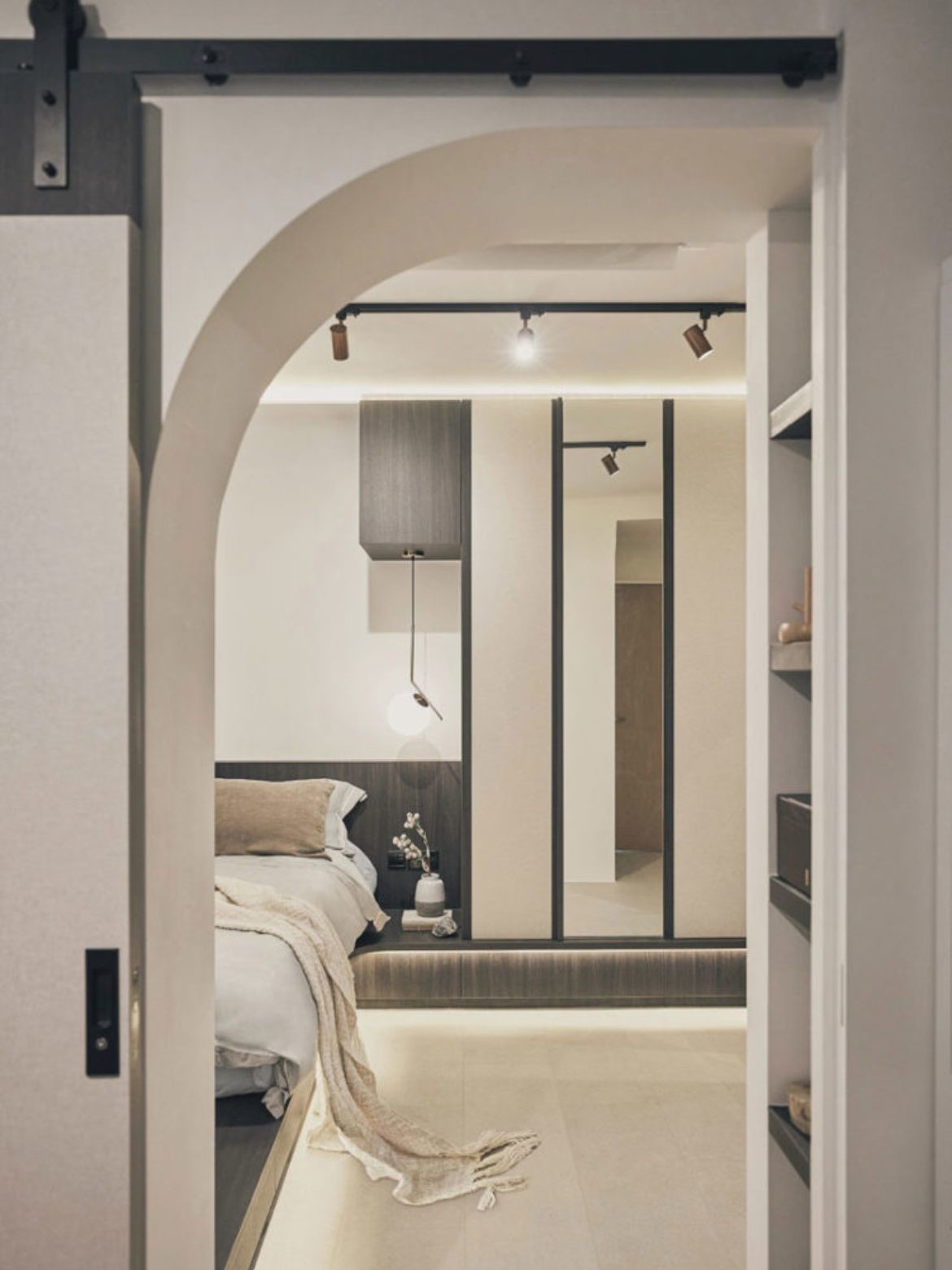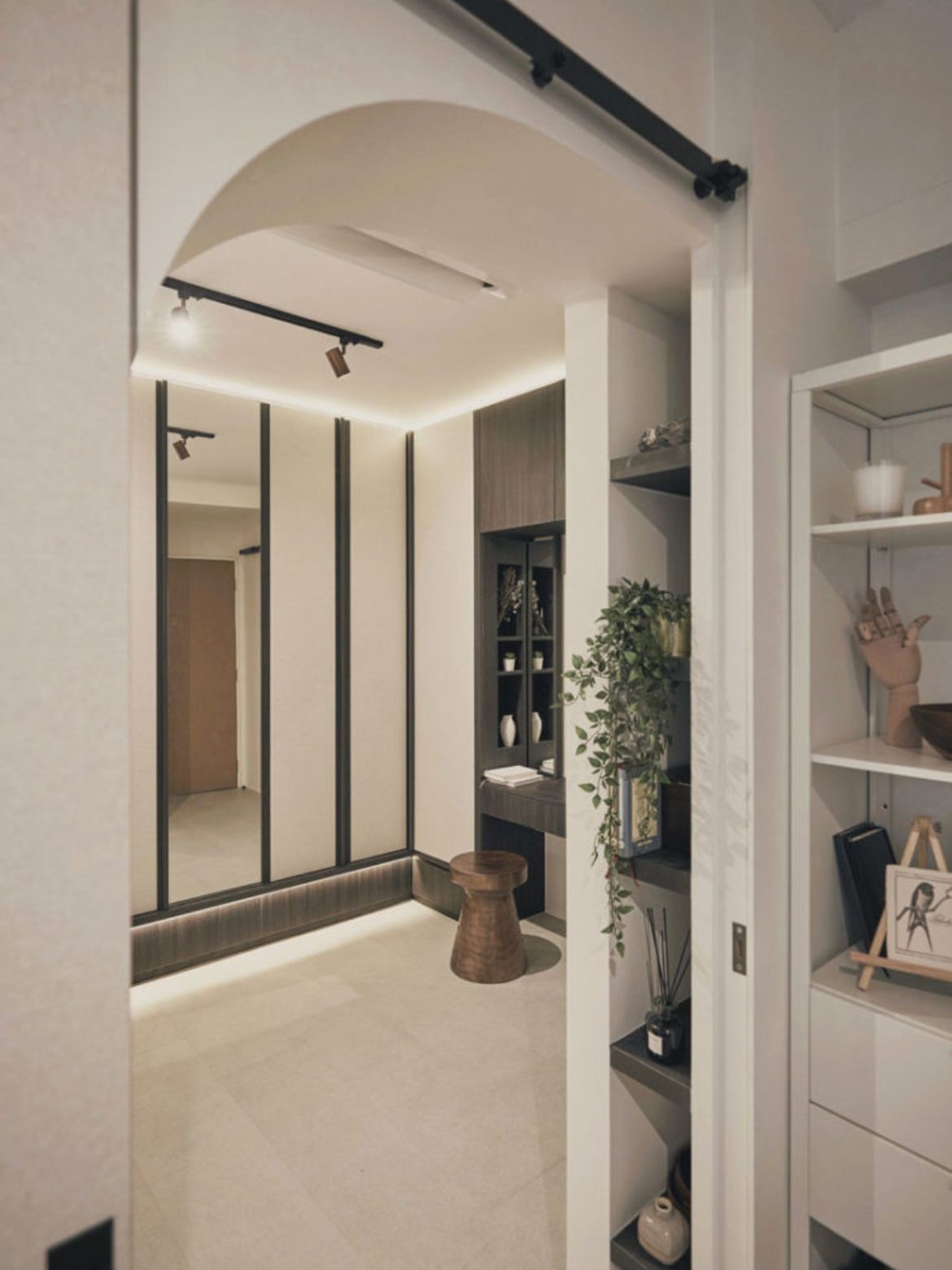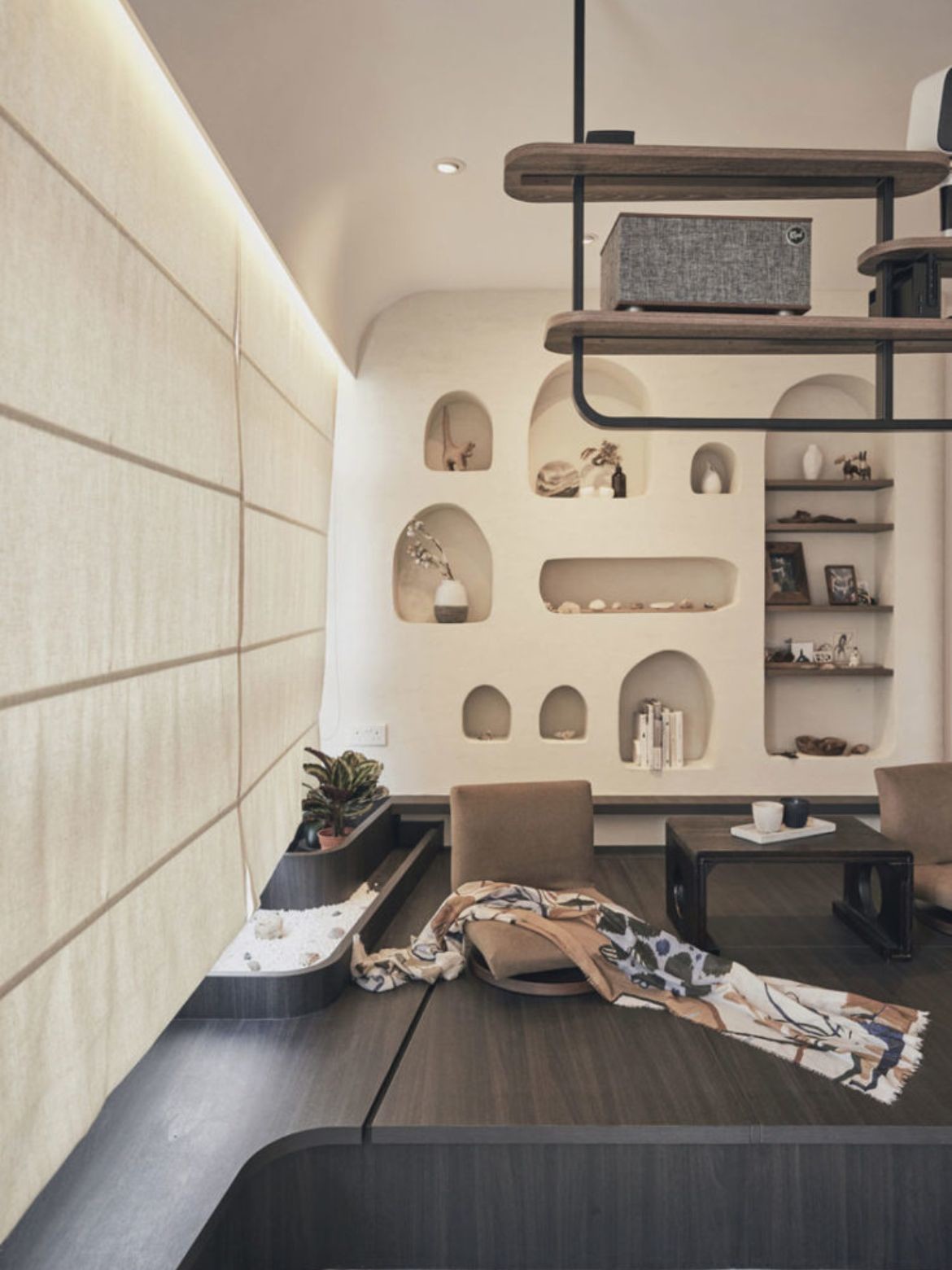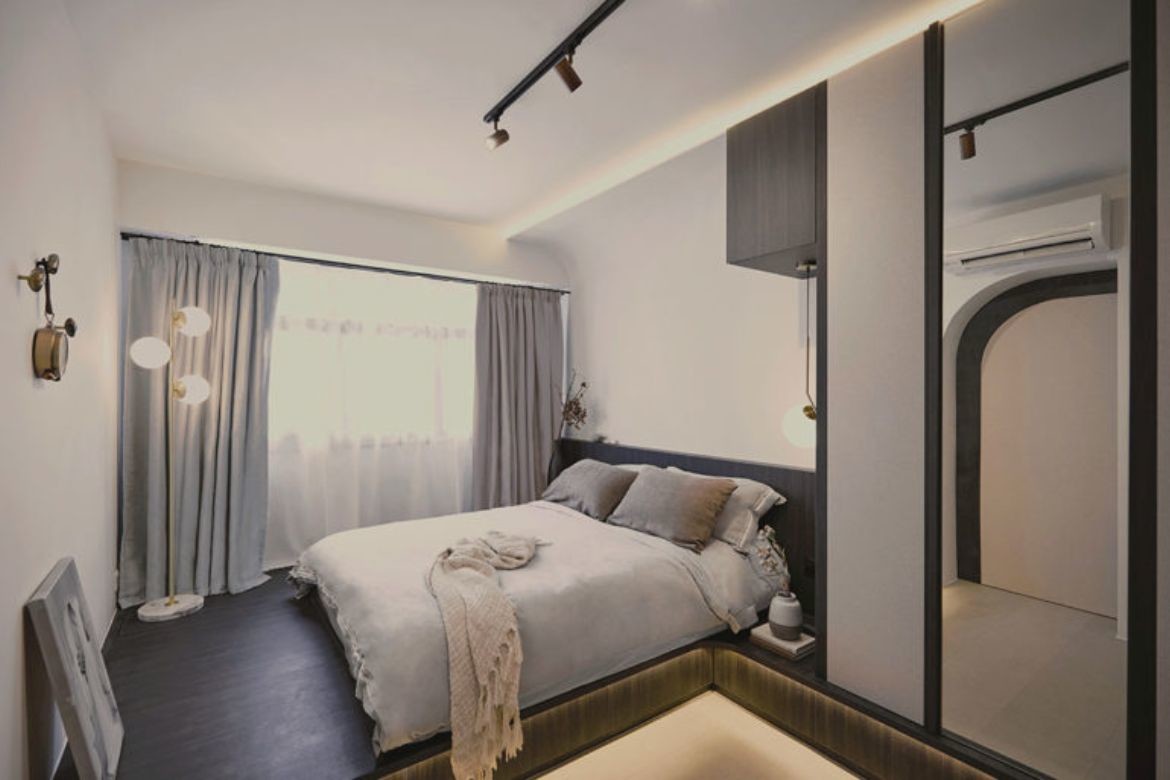 Project details
Interior design – AMP Design Co
We think you may also like this home, designed for a family's furniture and art to grow