Working out of Carlton, Melbourne, Andrew Maynard and Mark Austin refuse the binary choice between a fun working environment and serious design. Find out about the ideas and values guiding their work.
It all starts with a set of strong values. Not only each project, but the very practice itself as set up by Andrew Maynard in 2002. Led by Maynard and co-director Mark Austin, the studio is a refreshing exception to the often depoliticised, isolated world of architecture in recent decades.
The architects are not afraid to make critical, polemical statements and do not try to be neutral. In a word, Austin Maynard Architects is unapologetic in standing for something: caring about the social dimension of architecture including community connection, sustainability and mental health.
This attitude marks the beginning of any given project: "The reality is that the clients who have come to us have done so not just because we create good architecture but because of our worldview and how our values align," says Maynard.
Award-winning projects such as RaeRae House and of course the renowned Terrace House illustrate this client-facing and socially engaged approach.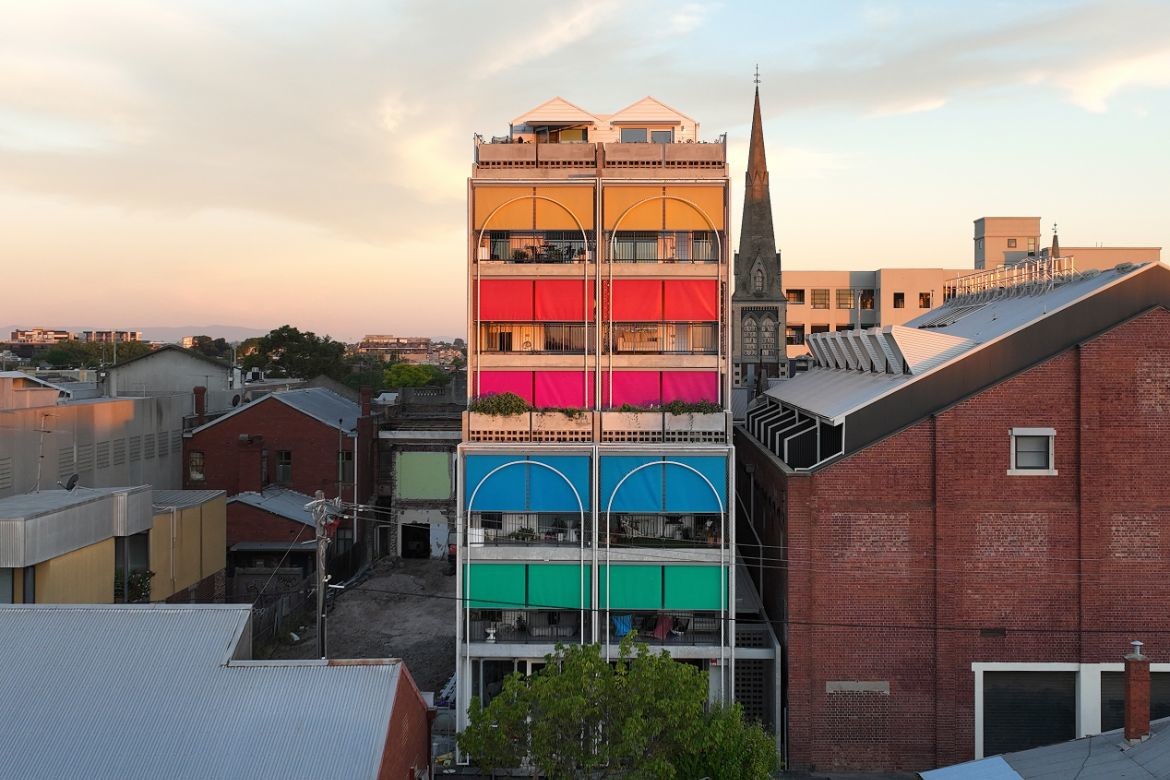 In bringing an upfront and explicit set of values to each project and client encounter, Austin Maynard Architects is practising architecture with a certain honesty. Its success, including recently being aw­arded Architecture Studio of the Year at the Dezeen awards, is testament to the demand for this way of working.
Once the project is locked in, the next part is deliberative design. Even though Austin and Maynard bring strong values and ideas to the table, they are careful to avoid imposing preconceived concepts on the design. Instead, it emerges in a consultative process that is deliberately kept open.
"We won't start drawing until we feel like we understand the clients, but also not until we believe that they understand the opportunities and the brief," explains Maynard. And once the sketches have begun, Austin adds, "we don't get too attached to any of the ideas." 
Openness, social engagement, ethical employment – you might start to wonder whether there is a touch of idealism going on and how this value-driven approach could really apply across the profession. However, this is where it's crucial to emphasise the hard-headed, pragmatic side of Austin Maynard Architects.
"Good design – our best designs – come from very serious constraints," explains Maynard. A clear example of this is embracing budget constraints as a creative catalyst, a mindset reminiscent of Alejandro Aravena's Elemental. In fact, it surely isn't too much of a stretch to compare Terrace House to the famous Quinta Monroy Housing in Chile with its emphasis on down-to-earth, liveable dwellings with space for inhabitants to grow into.
Principles also merge with business nous as the architects prioritise taking up a decision-making position in getting a project out of the ground. In fact, as Maynard explains, they go even further: "We just ended up doing it ourselves. After that, we can sit at the table with developers and housing providers with much more power."
Underpinning everything is a holistic understanding of architecture not as an idealised, autonomous pursuit but as a thread in the wider social fabric. Rigid boundaries between design, business and politics are dissolved in a way of working that starts with a clear statement of principles. By combining these values with a fun, joyful and playful working environment, Austin Maynard Architects seem to have found a meaningful and successful mode of design for the times.
Austin Maynard Architects
maynardarchitects.com
We think you might like to read more about Garden House, also by Austin Maynard Architects