Moby Architecture & Interiors has designed a beautiful, bespoke residence in regional Victoria that enhances life and is perfect for site.
It's no wonder that there has been an exodus of people moving to the regions these days. As people consider a more relaxed lifestyle, with health and wellbeing front of mind, country towns such as Ballarat are growing exponentially.
While living in the country has the idea of the bucolic about it, the reality is that town life has so much to offer – especially when there is the opportunity to live in a home such as Twin Gables House.
Twin Gables House is situated in Ballarat, on a steep corner block of 800 square metres and the trapezoidal-shaped site presented an interesting challenge at the start of the design process. However, Richard Teed, Principal of Moby Architecture & Interiors in collaboration with his client, has achieved a splendid result that is ideal for both place and people.
The brief was for a three-bedroom, two-bathroom, barn-style home with a pitched roof. The interior was to be light and bright and privacy from neighbours was also required. To meet and then exceed expectations, Teed has designed two pavilions with pitched roofs that veil neighbourhood views and includes a courtyard. The pitched roofs and barn aesthetic are delightful but add to this a resolved and thoughtful spatial plan and it is architecture that delivers on every level.
The 240 square metre footprint of Twin Gables House comprises a central annexe building adjoining an eastern pavilion for sleeping and a western pavilion for entertaining. A two-car garage is located at the north-facing front of the site.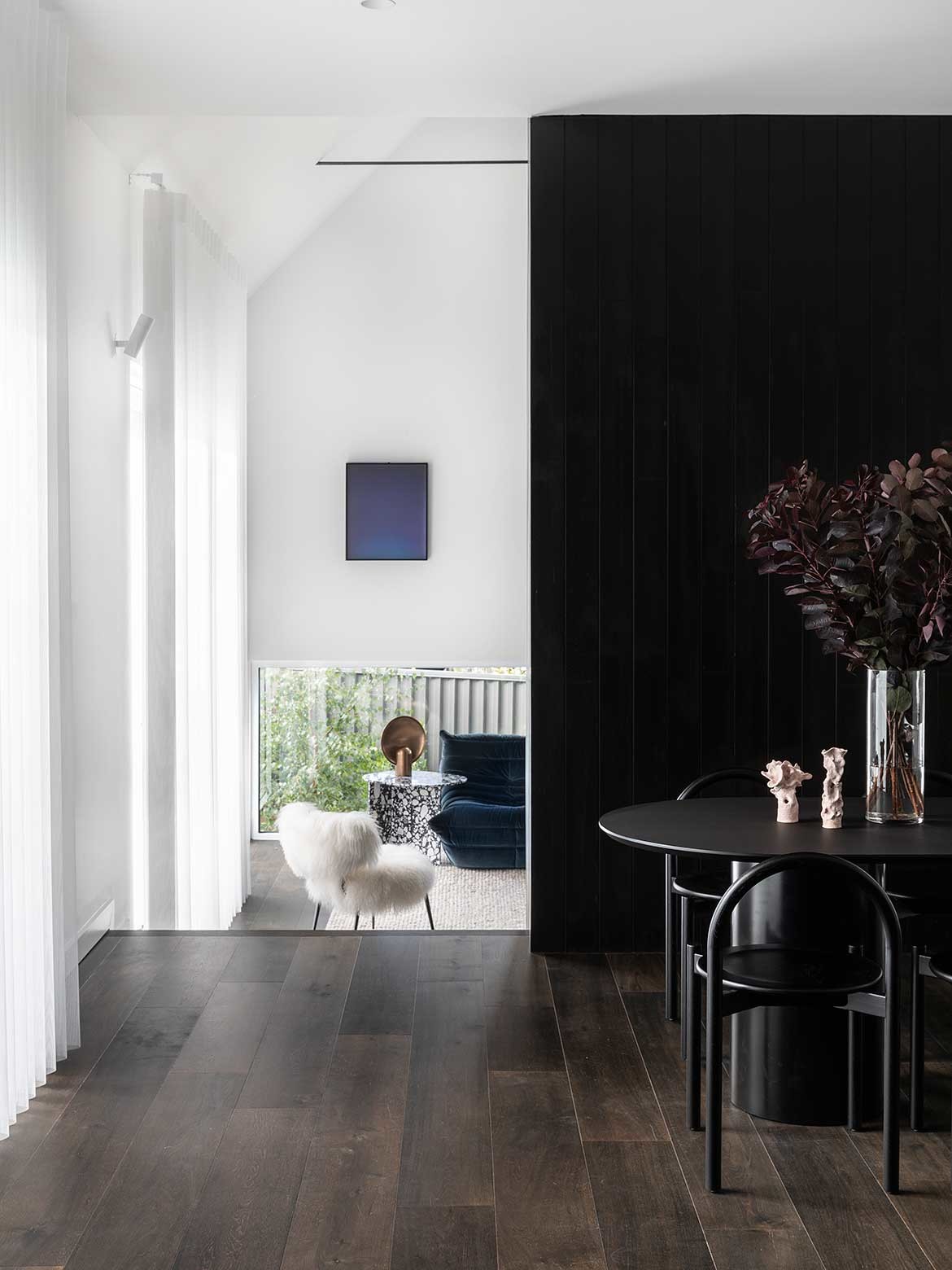 The entrance, with study, is positioned between the eastern wing with lounge, two bedrooms, central bathroom and main bedroom suite and the entertaining pavilion includes a powder room, laundry, open plan kitchen/dining area and main living room. There is interior volume from the pitched ceilings and, while spaces are zoned, there is no feeling of separation as either visual or physical connectivity is maintained.
Both the material and colour palettes are minimal and discreet. With white as the base colour, black has been used effectively to define and delineate spaces and colour pops have been introduced through furnishings and art.
The interior is spacious and bright, and with ample natural light, the transitions between day and season present ever-changing shadows that add dimension and interest.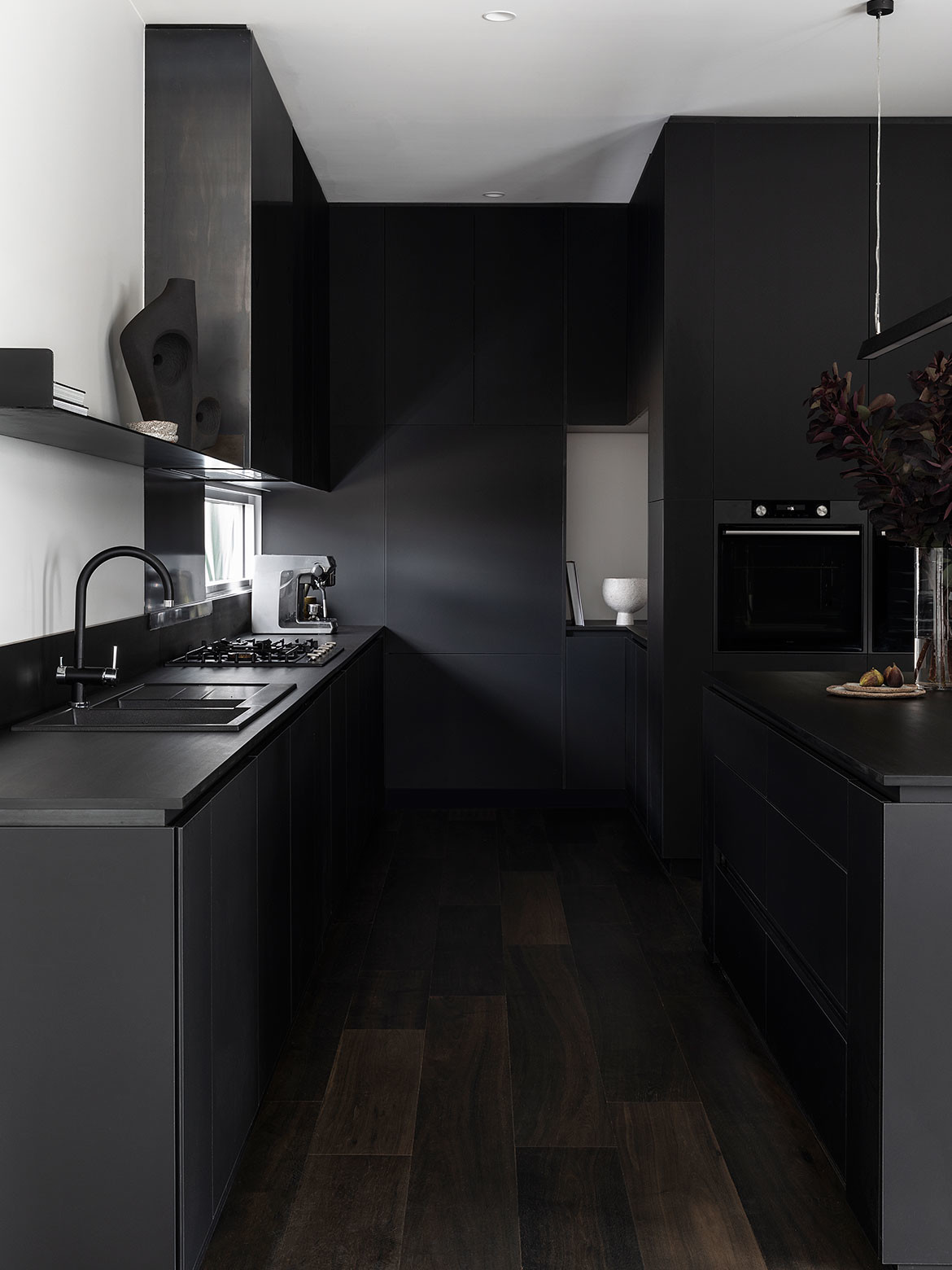 The materiality of a polished white concrete floor with white aggregate sparkles in the entry and black walls afford drama. The kitchen is dark and contemporary and features fingerprint-proof laminate on the façades of the cabinetry, benchtops that are made from 25-millimetre, oil-sealed Paperock and raw and oiled industrial steel in the overhead shelving and wrap-around rangehood. Underfoot is dark, walnut-toned engineered timber that continues throughout the entire home.
Teed says, "We wanted it to be a home full of volume and light, but not necessarily a home full of architectural features, and while it is quite monochromatic, there's a lot of texture and honesty of materiality throughout the house."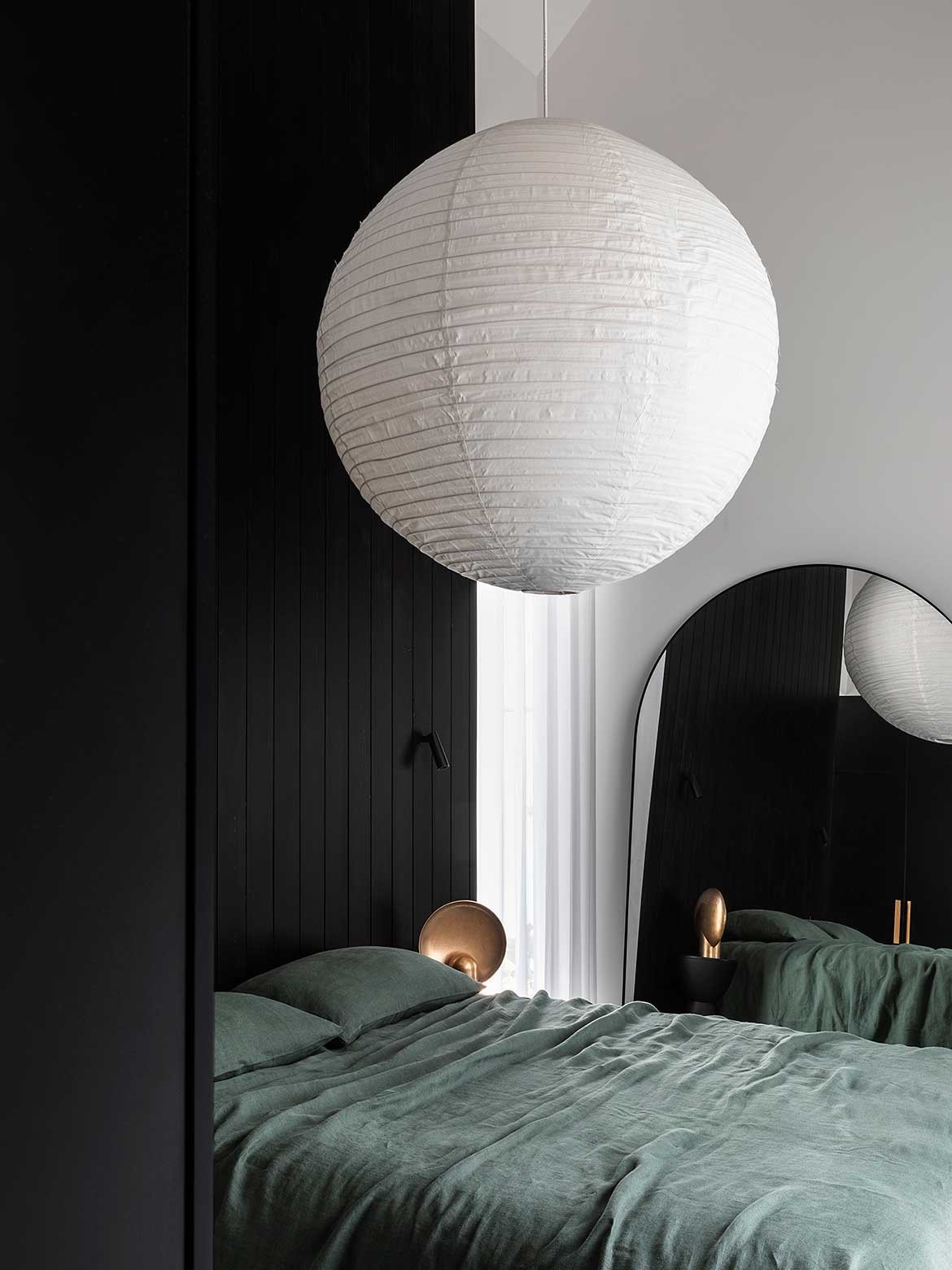 As Twin Gables House has been built on a sloping site, steps lead up to the kitchen from the mid-way entry point and down to the bedrooms at the rear of the eastern pavilion. The house nestles into the site, not on top of it, and has been designed to completely utilise the splay of the land to the boundaries.
Between the pavilions is a veritable oasis that is the outside courtyard. The client, an avid gardener, has created a little piece of paradise here that will afford greater intimacy as plantings grow. While the home is situated close to neighbours, Teed has designed for privacy.
As the pitched rooflines cosset the courtyard, they also frame the vista upward, and including low windows ensures that views from within either look to the garden or up to the sky, not across to neighbouring houses.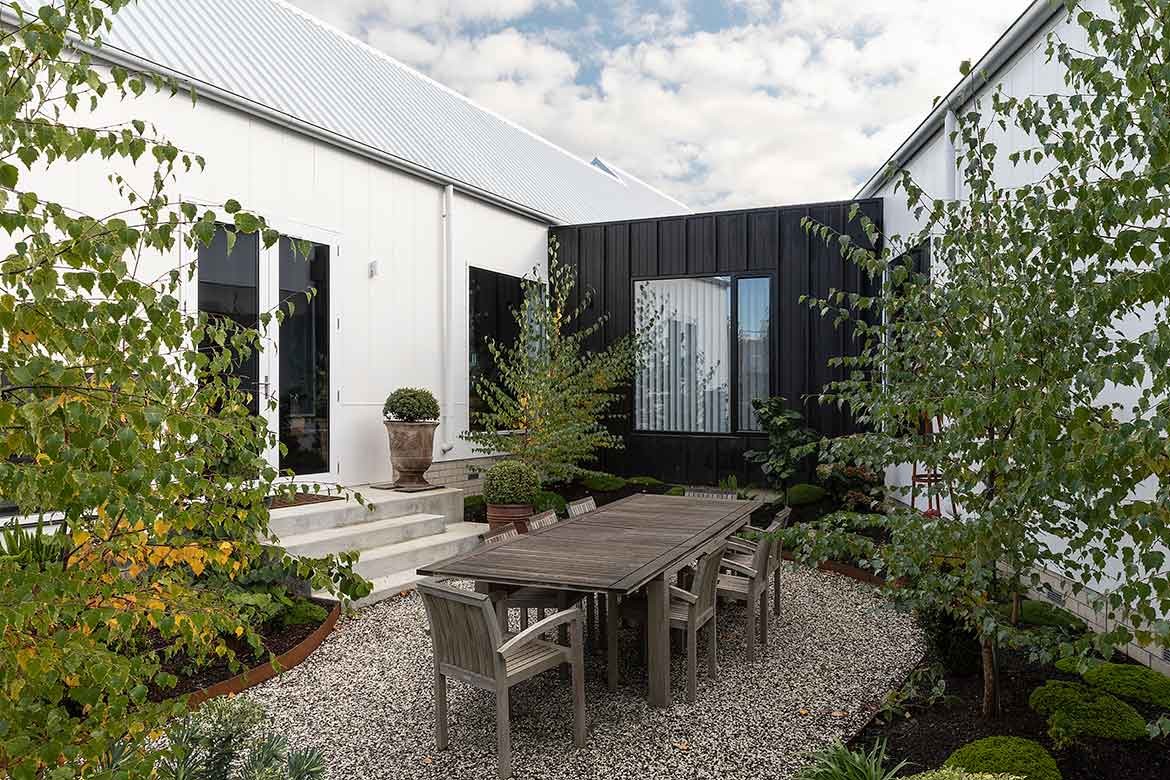 As the client remarks, "When Richard and I sat and talked about how I wanted to live, from day one, I wanted light and space and ceilings that were high that enabled that sense of space. Also, lots of views. There are some that look across the courtyard and then others that take you by surprise. But it's the architectural component that makes this house work. Everything was considered and nothing happened by mistake – it's the simplicity of the design and the lines that make the design great. I find myself feeling so comfortable here. I feel like I'm at home and it's the right home for me and Richard has captured all of that."
Indeed, architecture that enhances life. Teed has created a gem in Twin Gables House through architecture that is impressive in its concept, design and resolution. This home has been created to meet the client's brief, but offers so much more than that, it is a home in which to grow and thrive.
Project details
Architecture and interiors – Moby Architecture
Photography – Rhiannon Taylor
Styling – Karin Bochnik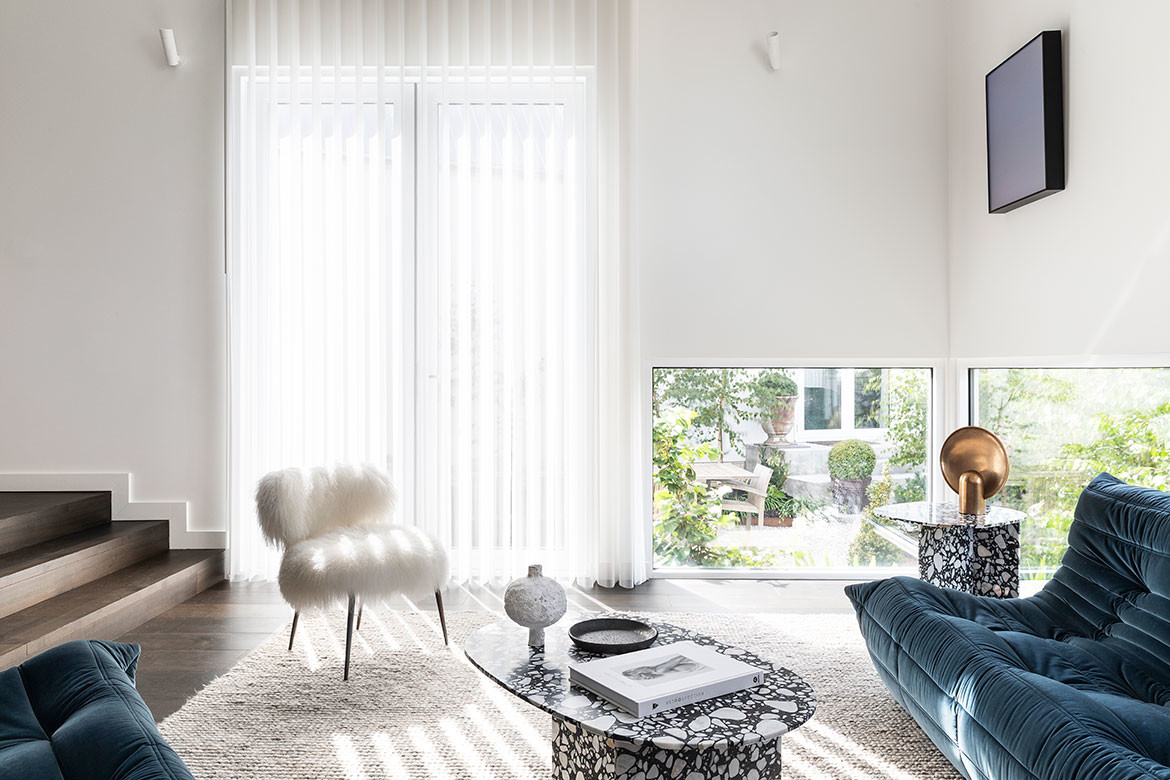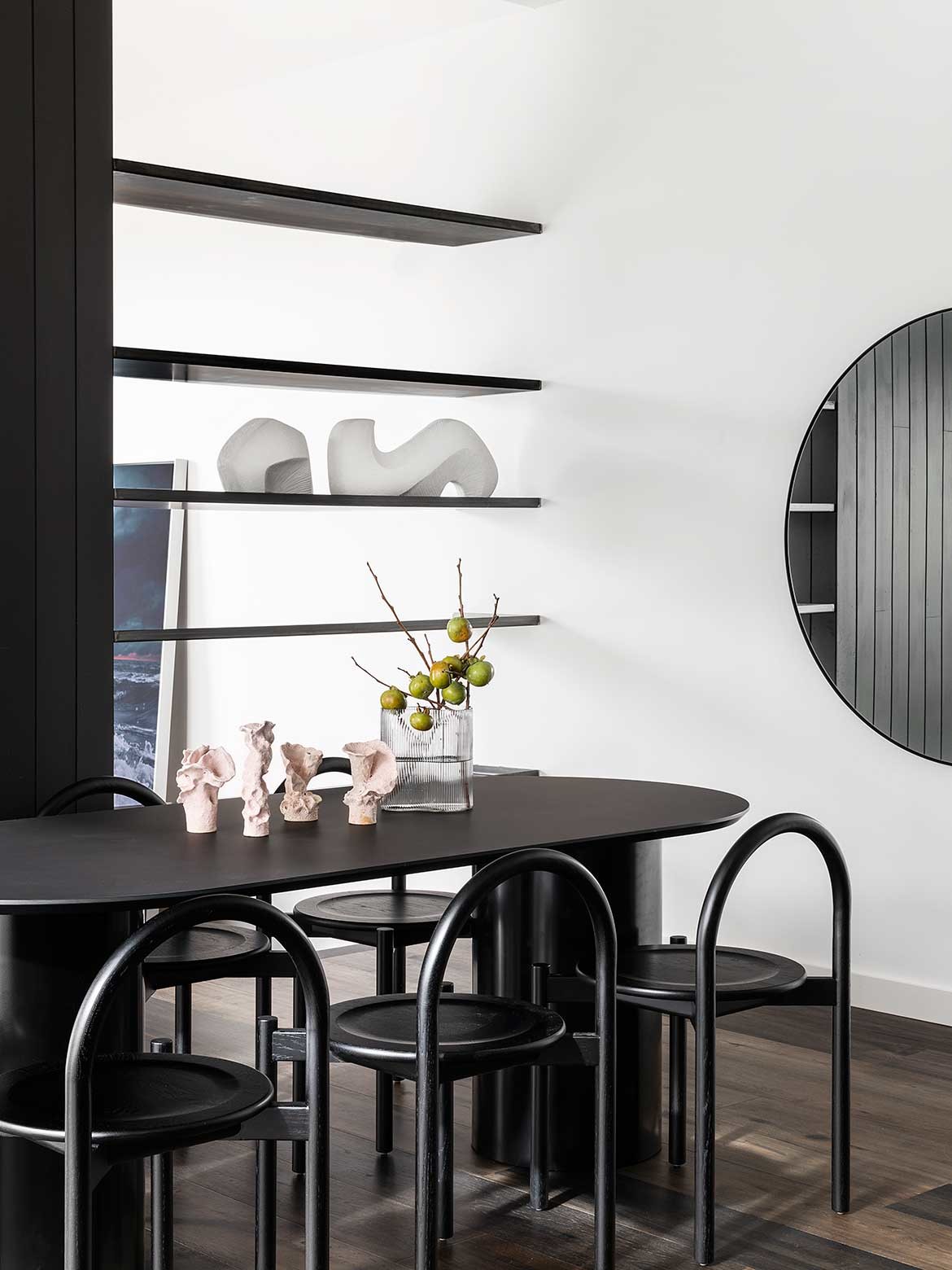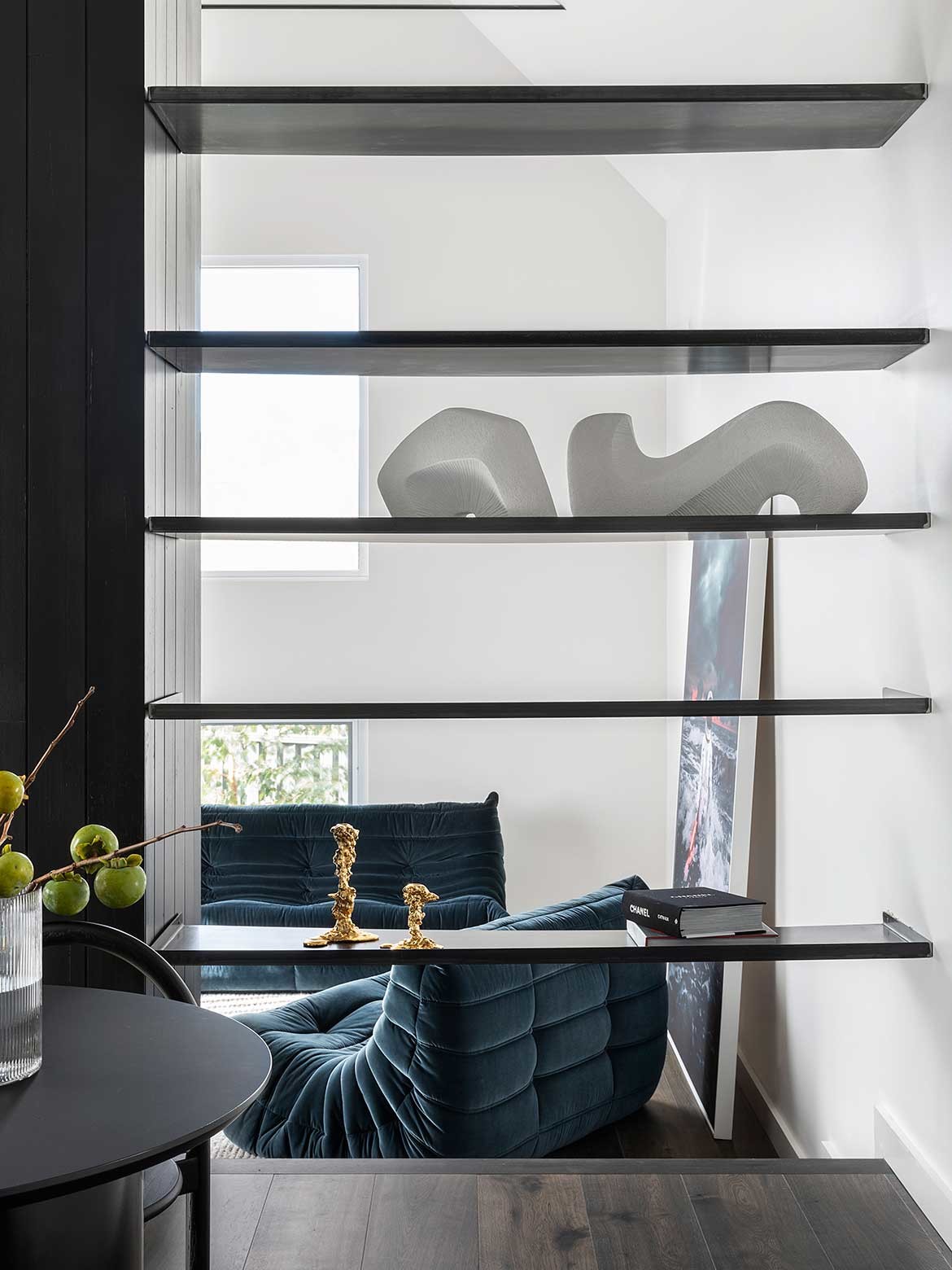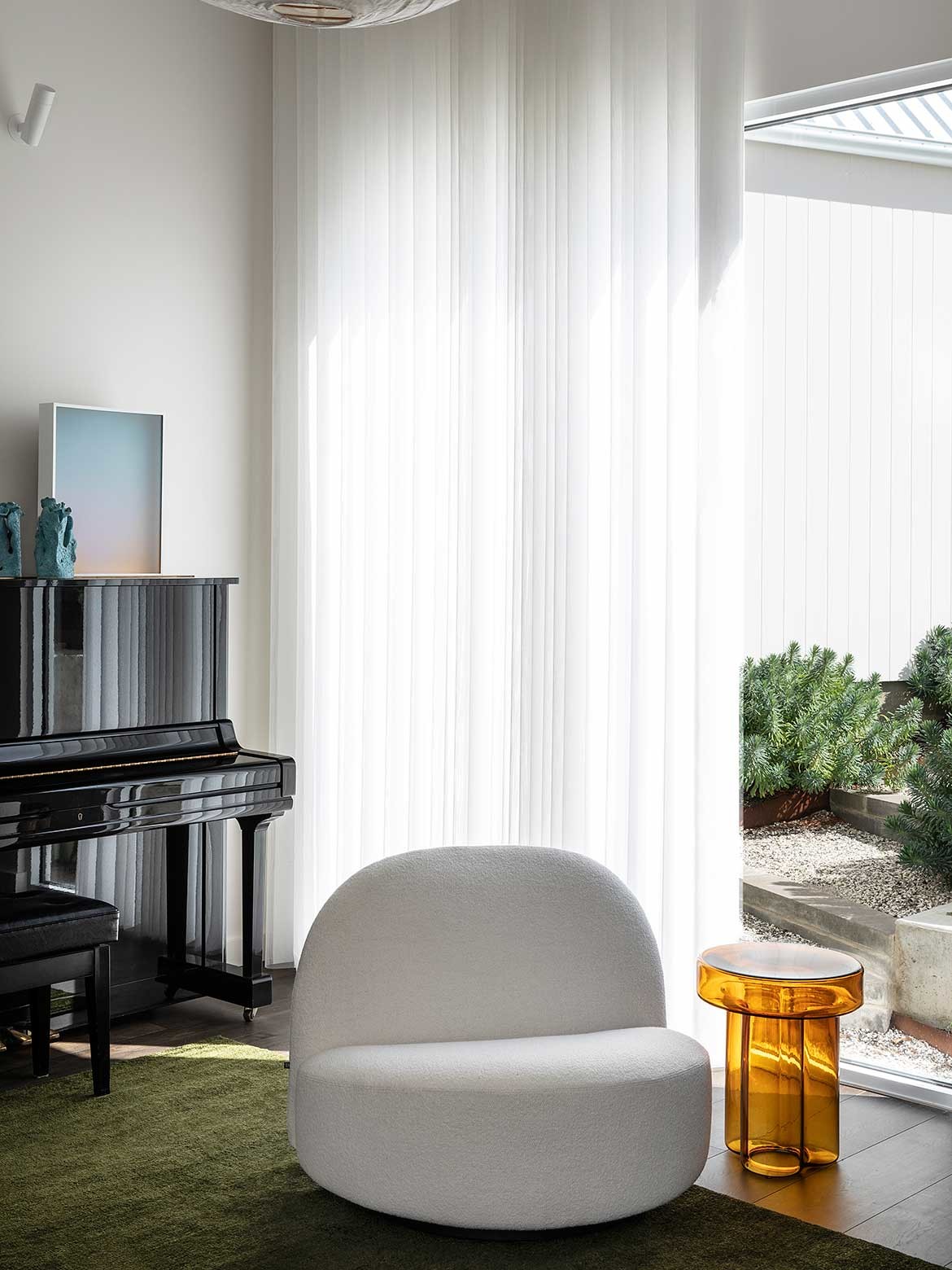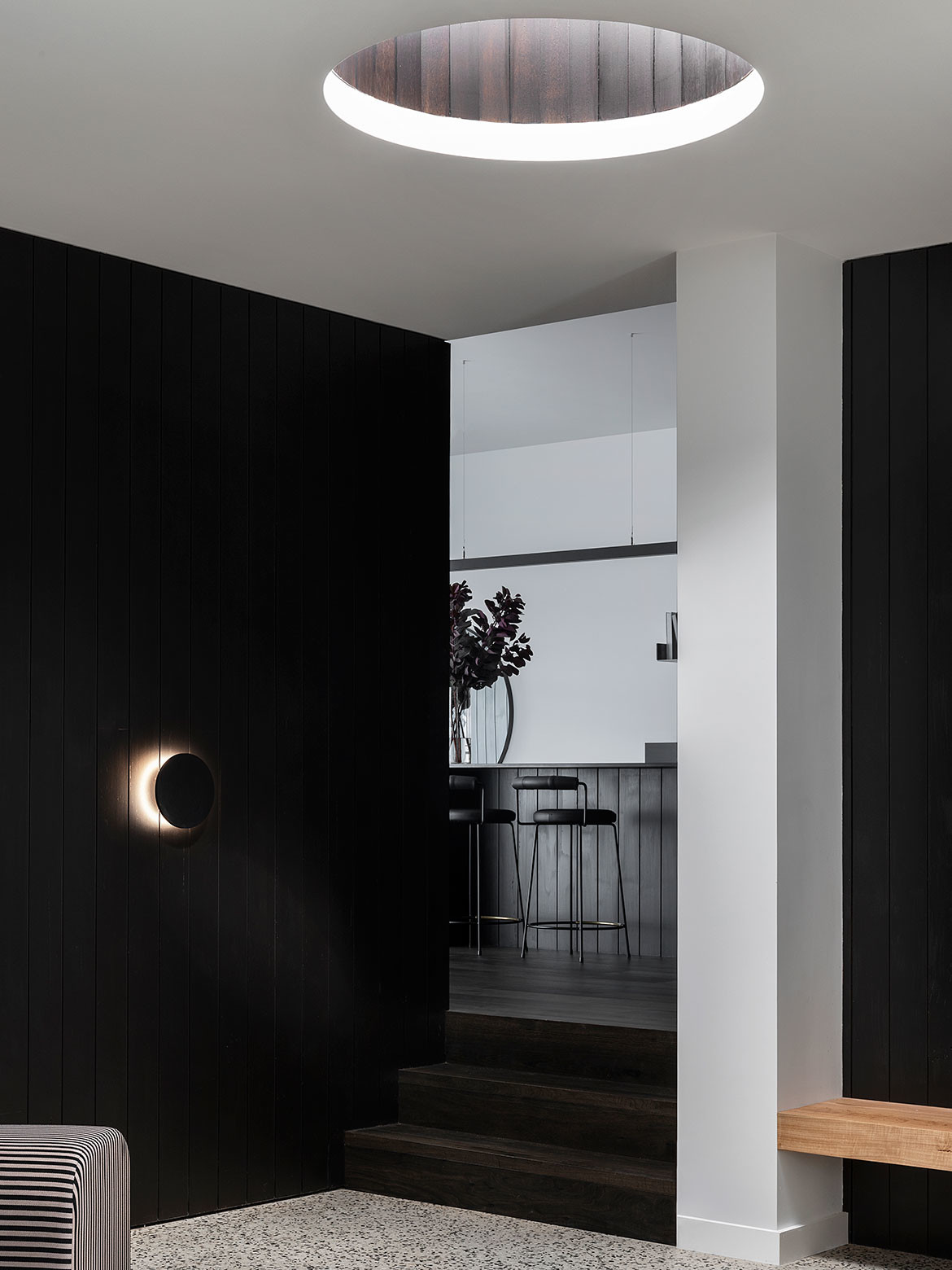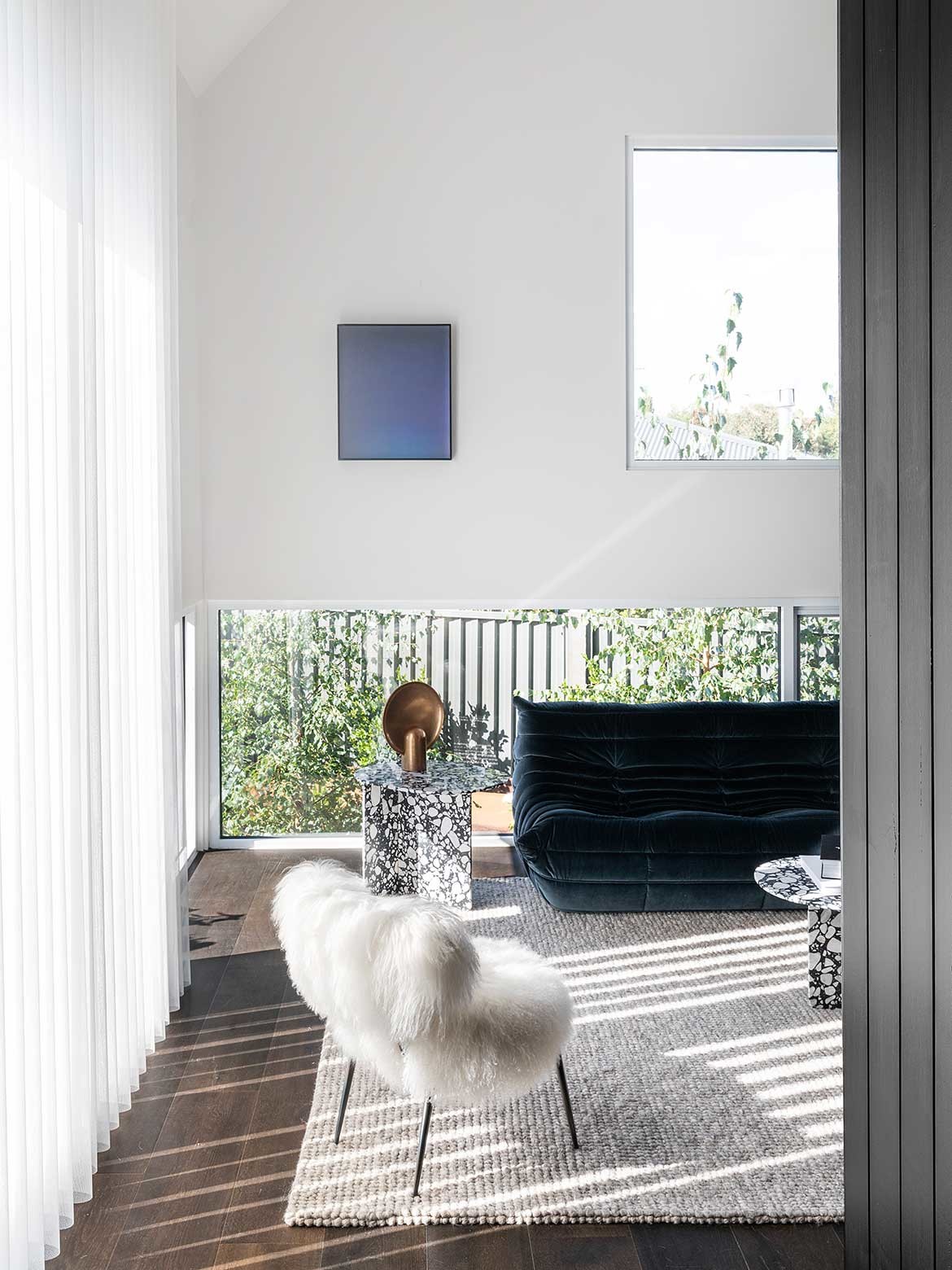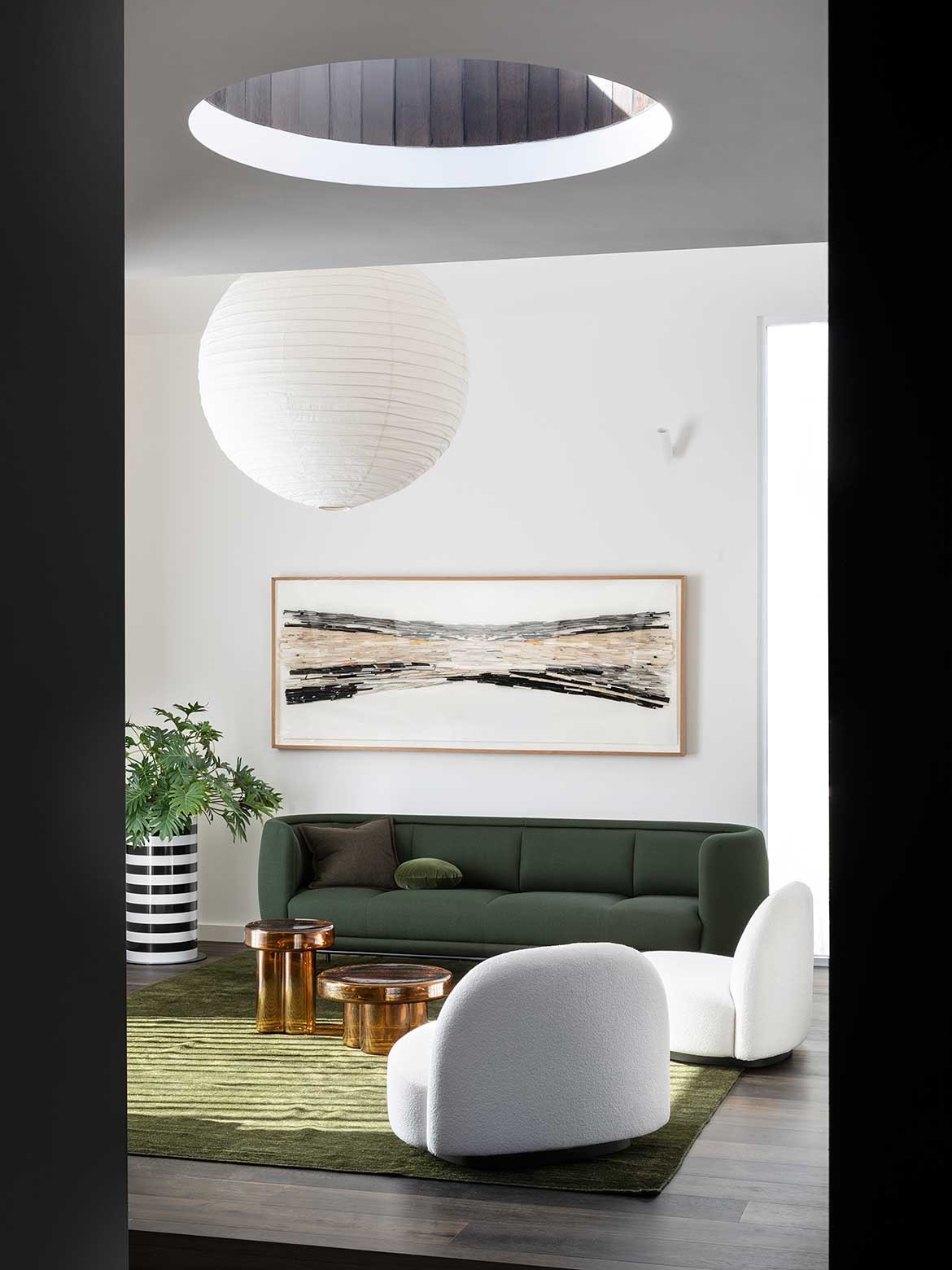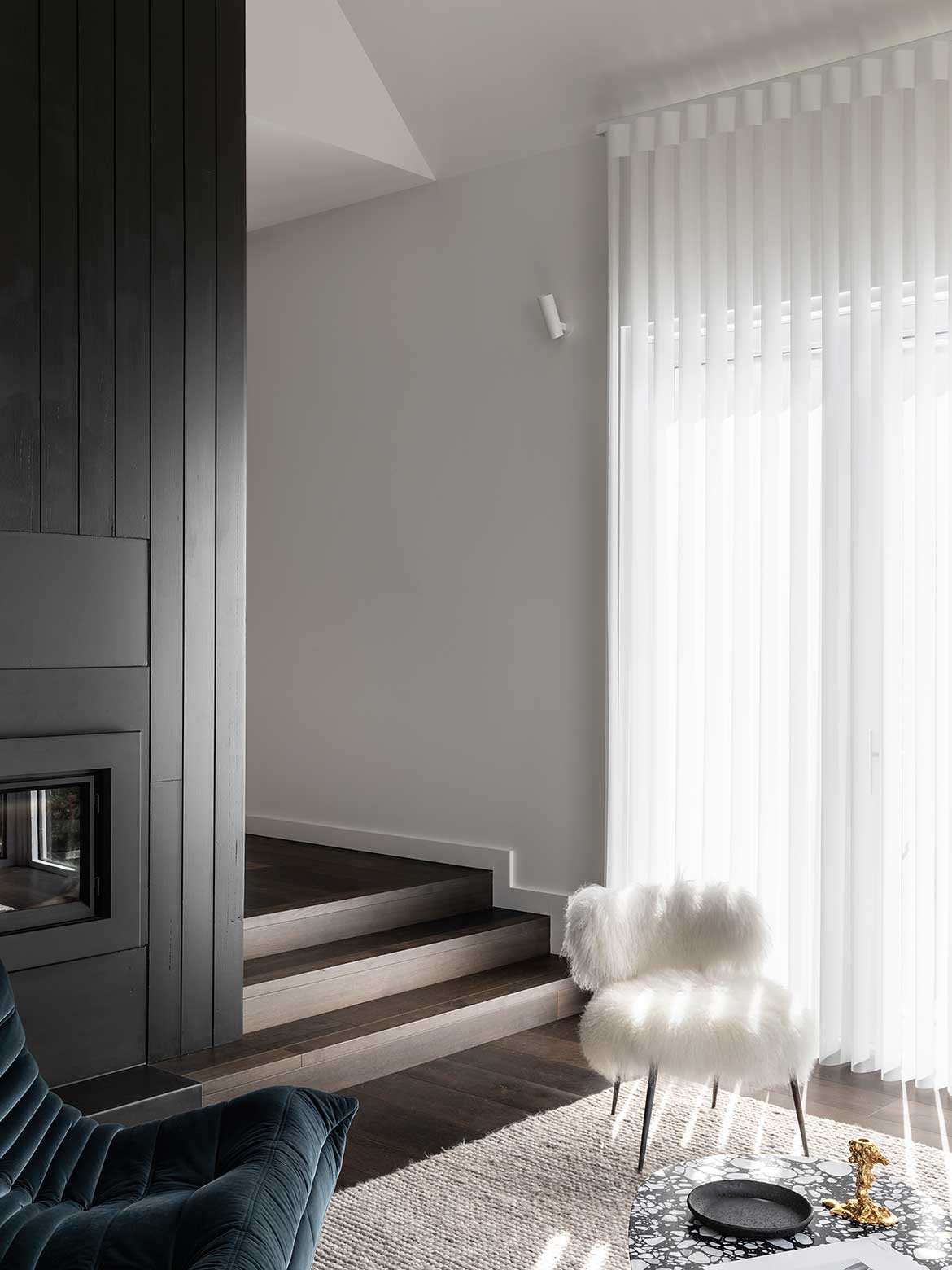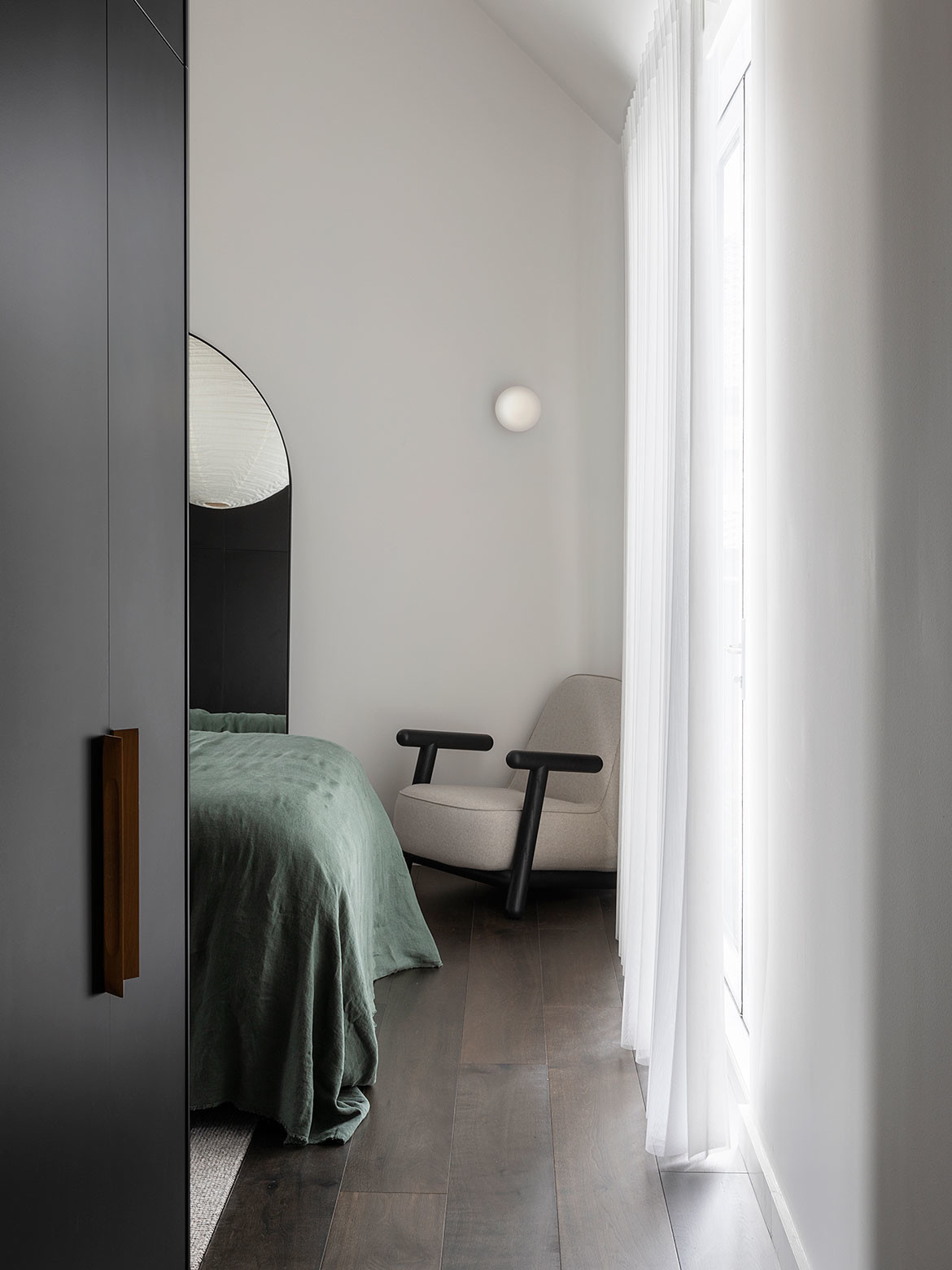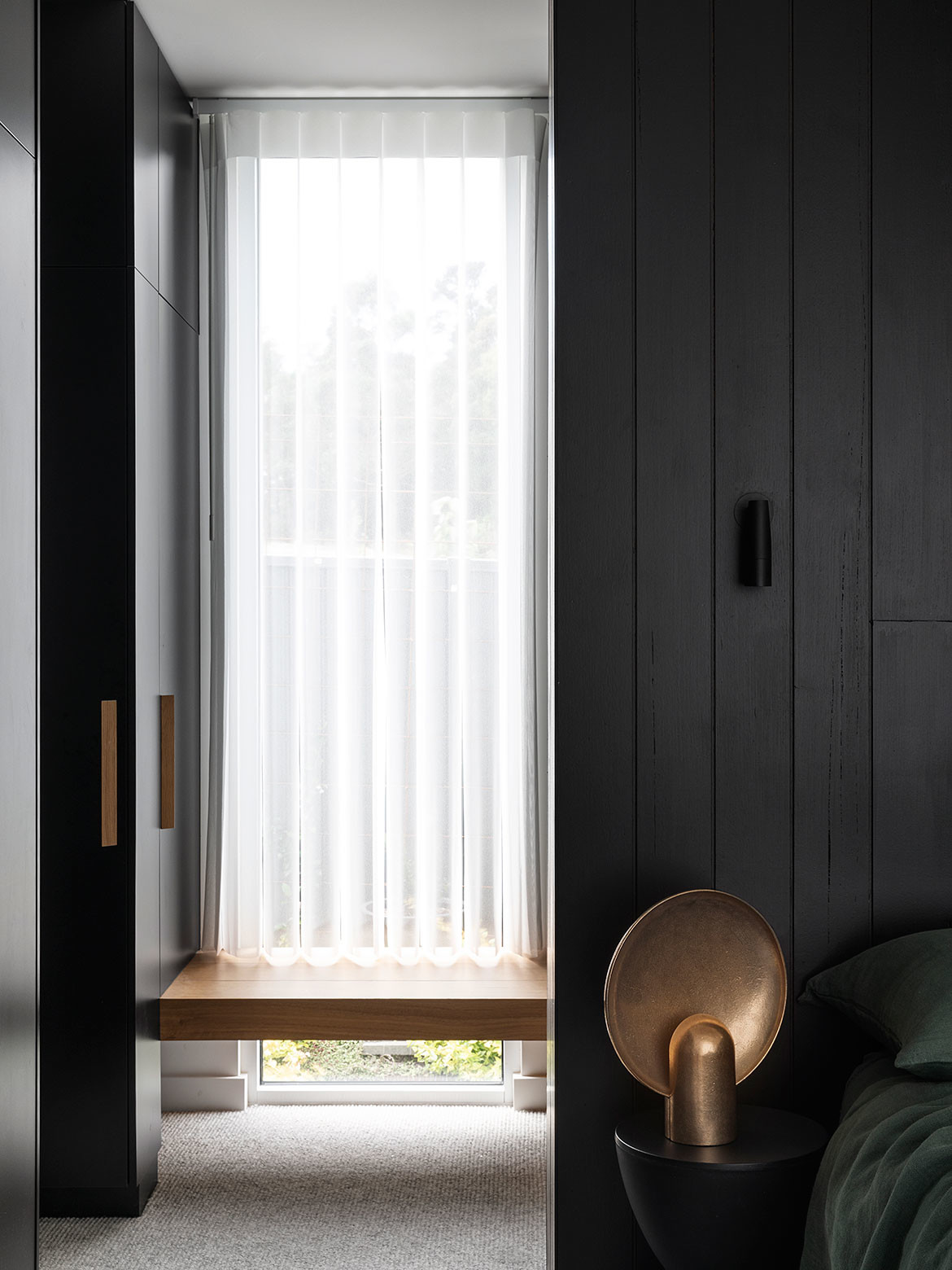 We think you might like this story on Glen Iris House.
---