Innately architectural, Neolith's sintered stone surfaces are dynamically performative. Alluring in aesthetic and impervious to heat, scratching and staining, Neolith's is a story of design vision, creative expression, and lasting impact.
Neolith's narrative starts in Spain just over a decade ago. A specialist in sintered stone, the brand would go on to rapidly expand at a global scale, catapulting it into the coveted role of leader – unmatched in its knowledge, innovation and passion for manufacturing sintered stone. Its rapid international expansion now sees it available direct to customers in Australia – a testament to the incredible potential of this premium product, with particular emphasis on accessibility and ease of purchase. And with two new logistics centres and showrooms opening in Sydney and Melbourne, Neolith's capabilities are destined to augment residential projects across Australia.
With a deep commitment to the quality and capabilities of its product, Neolith has devoted the past decade to finessing its fabrication techniques. To give you some background: sintered stone is engineered through a method that emulates the natural process of stone creation to combine various bene­fits of different natural stones in one versatile product. However, while some natural stone may be susceptible to chipping and require treatments to repel liquids, hard-wearing and non-absorbent sintered stone is resistant to scratches and abrasions, as well as stains and heat.
These outstanding practical properties mean the product is the ideal surface for an impressively broad range of indoor and outdoor applications: from kitchen splashbacks to floor-to-ceiling bathroom fit-out, a ­fireplace, or an external façade. Its thermal shock resistance and non-porous character equip Neolith to withstand proximity to the gas cooker, shower and harsh Australian weather conditions. This effectively takes the pressure off choosing between aesthetics and practicality. 
Considering the outstanding range of potential applications, Neolith is available as a tile or a slab and comes in a range of sizes and thicknesses. The 3mm and 6mm slabs are ideal for indoor use and applications like kitchen cabinets, wardrobes, or even lifts.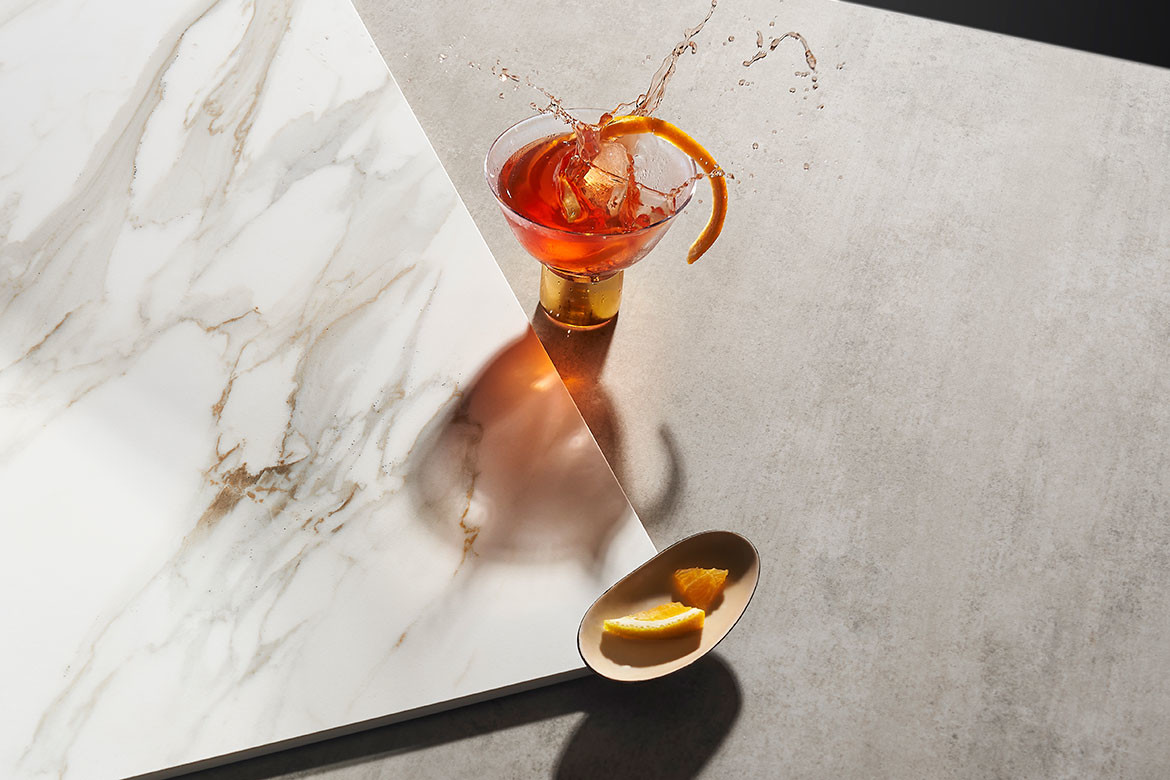 Doubling that thickness, the 6mm product is ideal for indoor and outdoor environments that require more substantial dimensions – like flooring and walls – while the 12mm surface is perfect for kitchen and bathroom benchtops. And because the material is scratch resistant, it can effortlessly withstand high-impact activities like slicing and chopping.
This impressive array of functional benefits is matched by the aesthetic potential of the product. Its rich collection of 30+ refined colourways is inspired by the natural world around us and curated with an appreciation for Australia's distinct aesthetics. These include organic shades ranging from soft whites and greys to striking marble designs. All reveal a layered intricacy of pattern that interacts beautifully with light; the beauty and realism of the colours remain unmarred thanks to Neolith's UV resistance. From minimalist applications right through to large format slabs, Neolith can be expanded into spectacular dimensions of 3200 x 1600mm, the oversized panels enabling homeowners to achieve stunning, seamless surfaces free of joints and grout lines. Eschewing tradition, Neolith entices us to challenge the norms and hit new feats of surface-led beauty.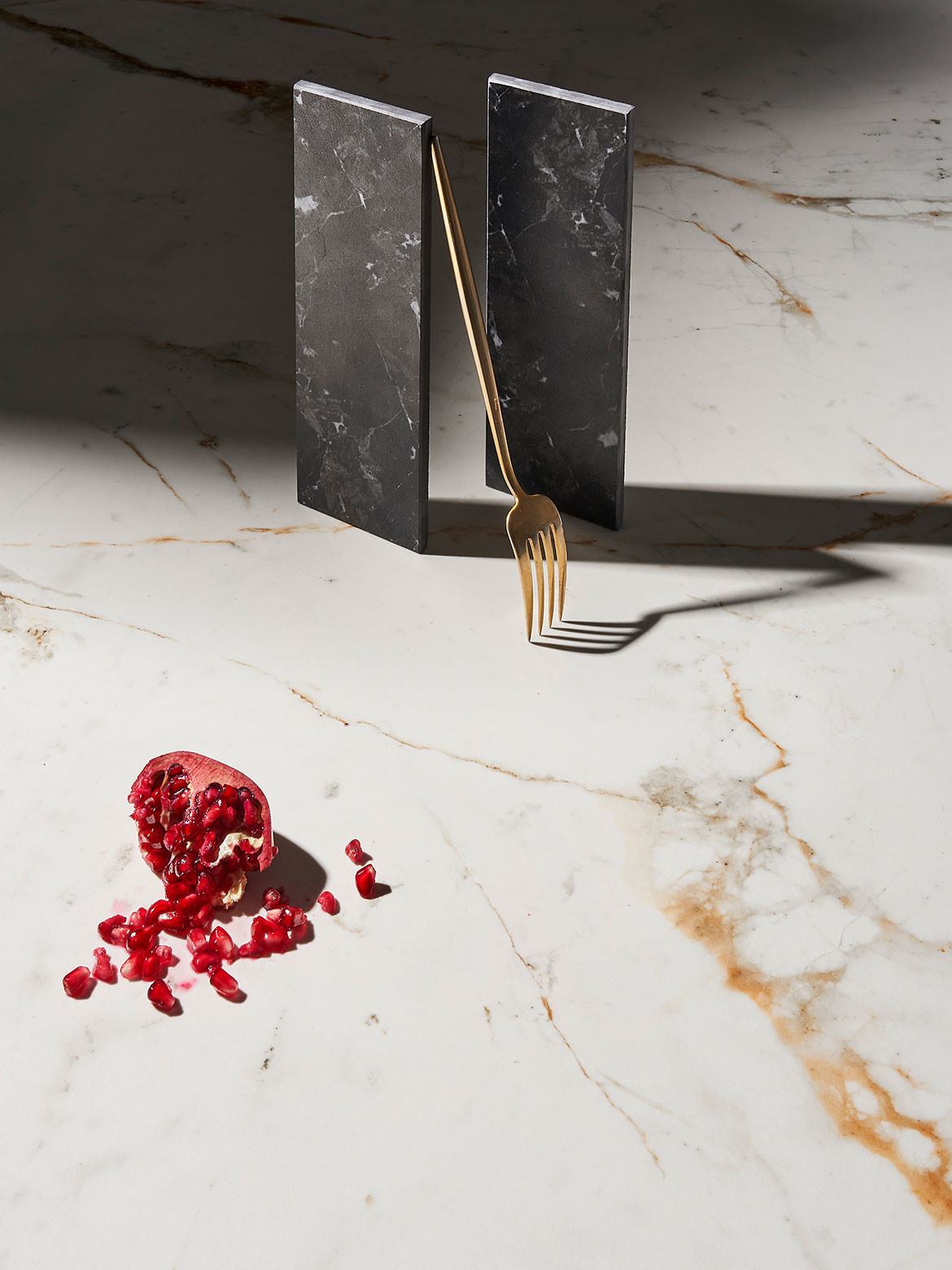 We think you might like this story on Stones & More 2.0 – a range inspired by the refined style of luxurious stones and marbles.