The galleries of Australia are rich and varied in their offerings with some of the very best coming to Sydney Contemporary. It seems a bit of a theme, but really the fair is bringing the art world to you with all of our states and territories being represented by exceptional galleries. Included in this list are two NSW galleries that are not from Sydney – both excellent, and both represent some highly collectable artists.
Indeed, there is a high degree of curatorship involved with all of these galleries, with each bringing the best of the best to the fair.
A Secondary Eye, QLD
A Secondary Eye will be presenting a group exhibition of sought-after contemporary artists from across Australia.
APY Art Centre Collective, NT
APY Art Centre Collective will present work by Rhoda Tjitayi Pitjantjatjara, Yaritji Heffernan Pitjantjatjara, Janie Kulyuru Pitjantjatjara, Umatji Tjapalyi Yankunytjatjara.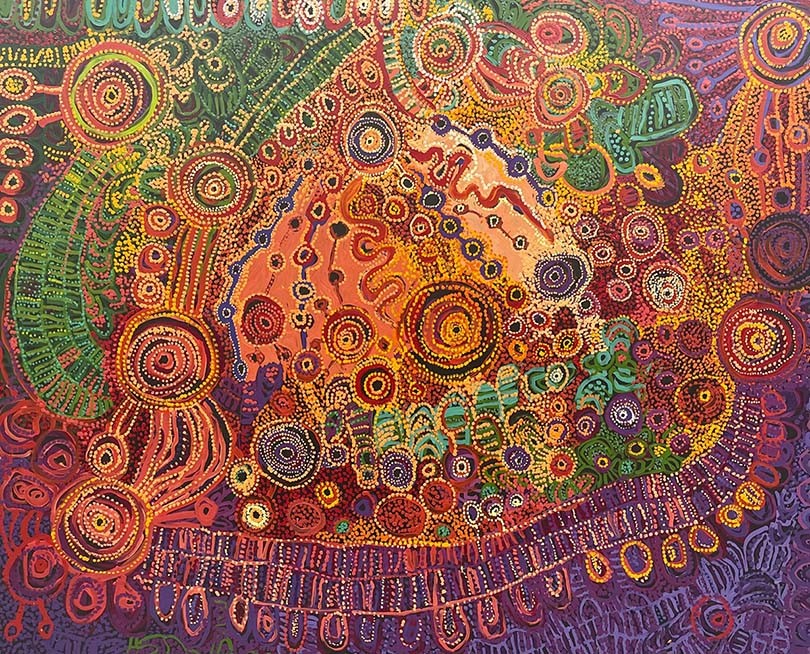 Art Collective WA, WA
Art Collective WA are presenting a group exhibition by four Perth-based artists: Vanessa Russ, Alex Spremberg, Paul Uhlmann and Andrew Nicholls. While the artists' works are very diverse at first glance, they are linked by a limited tone and palette as well as an attentiveness to surface, reflection, light and texture.
Beaver Galleries, ACT
Beaver Galleries will present an exhibition of work by four contemporary Australian women artists.   The layout will be simple with mark-making being the predominant theme. The palette will be muted and sophisticated.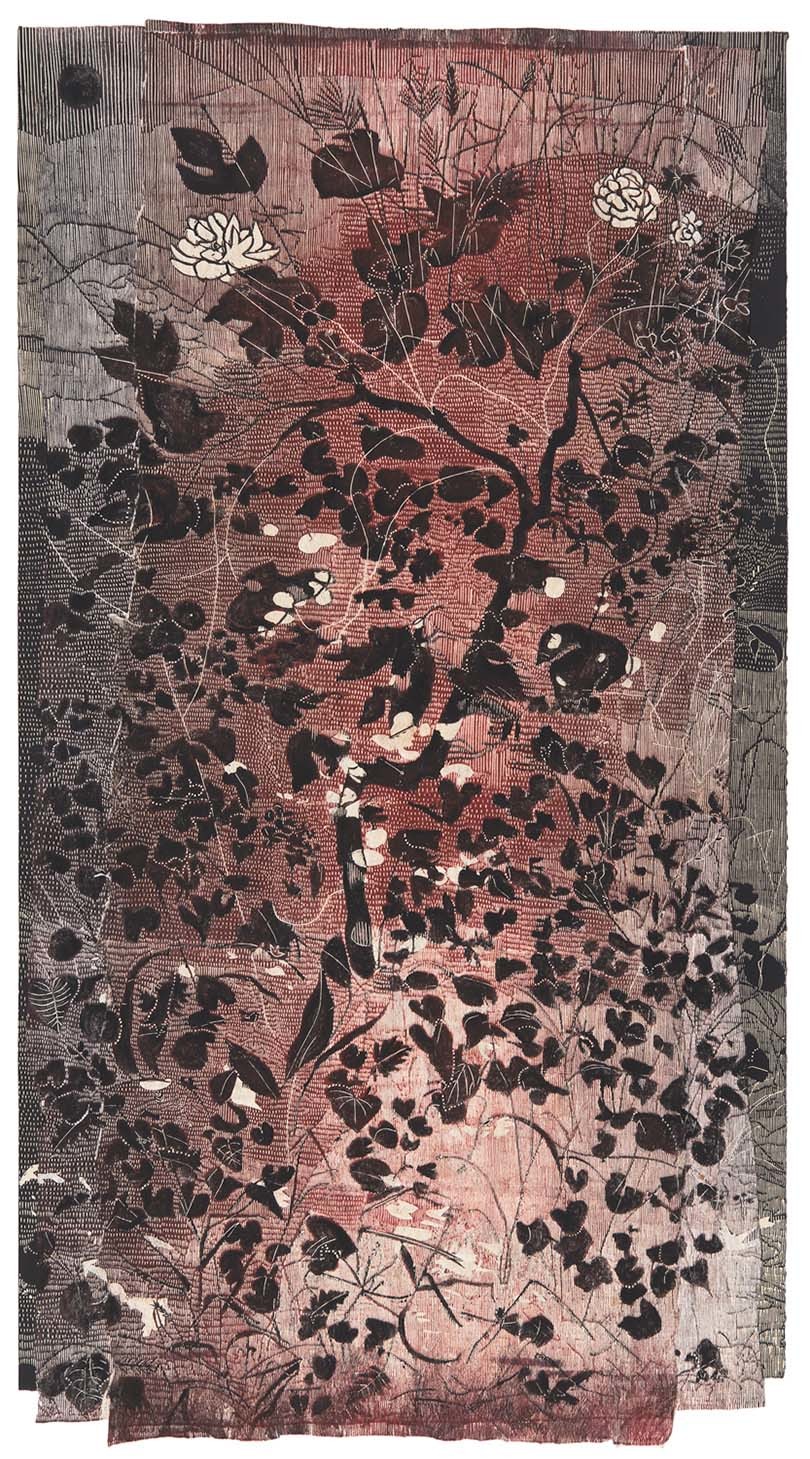 Bett Gallery, TAS
A selection of artists from the Bett Gallery, including emerging artist Nicola Gower Wallis in her first national appearance and a major work from Imants Tillers – a requiem to Michael Nelson.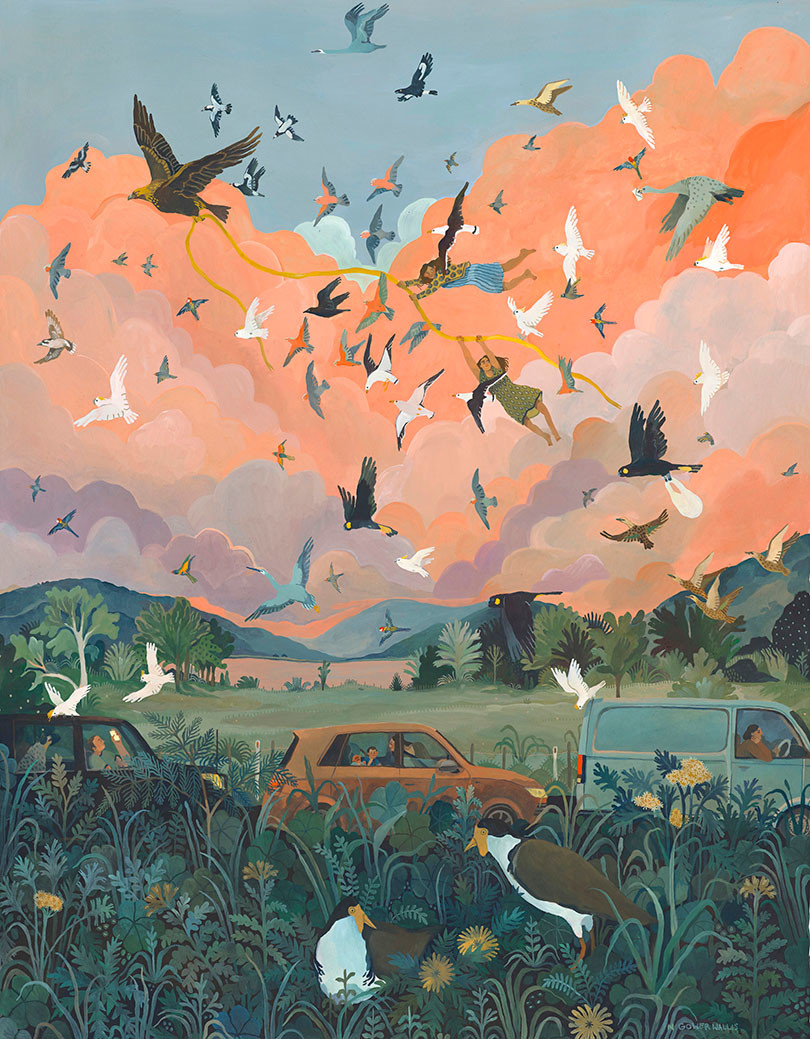 EDWINA CORLETTE, QLD
Edwina Corlette presents a solo exhibition of Miranda Skoczek's work, along with a group presentation which includes work by Papunya artist Candy Nelson Nakamarra, Thai-born Melbourne-based painter Bundit Puangthong, Tim McMonagle and sculptor Ari Athans who draws upon her Greek heritage to produce material-driven 3D forms.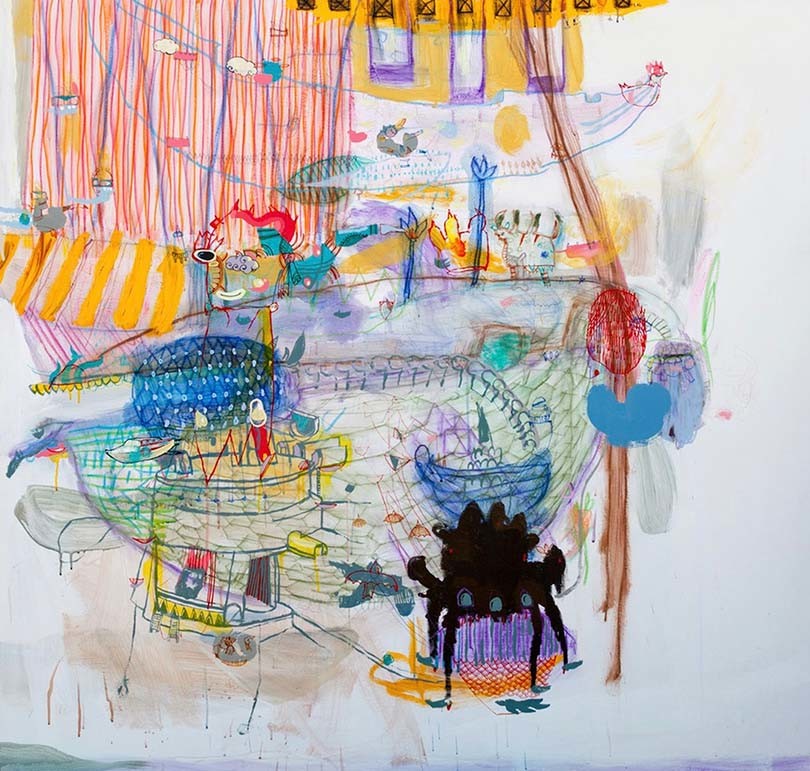 GAGPROJECTS, SA
GAGPROJECTS are presenting a mix of painting, sculpture and photography by artists Ariel Hassan and Christian Lock, Joseph Häxan and Louise Haselton (pictured lead).
Hugo Michell Gallery, SA
Hugo Michell Gallery is thrilled to present the work of Australian Artists; Clara Adolphs, Bridie Gillman, Sam Gold, Paul Yore and design studio DANIEL EMMA. This presentation will take the form of two contrasting spaces, each with a different tempo.
As a prelude to his upcoming solo exhibition at ACCA, Paul Yore will present an immersive and energetic installation using textiles, assemblages, and collages, continuing the artist's decade-long personal and candid investigation into the intersection of religion, sex, politics and popular culture.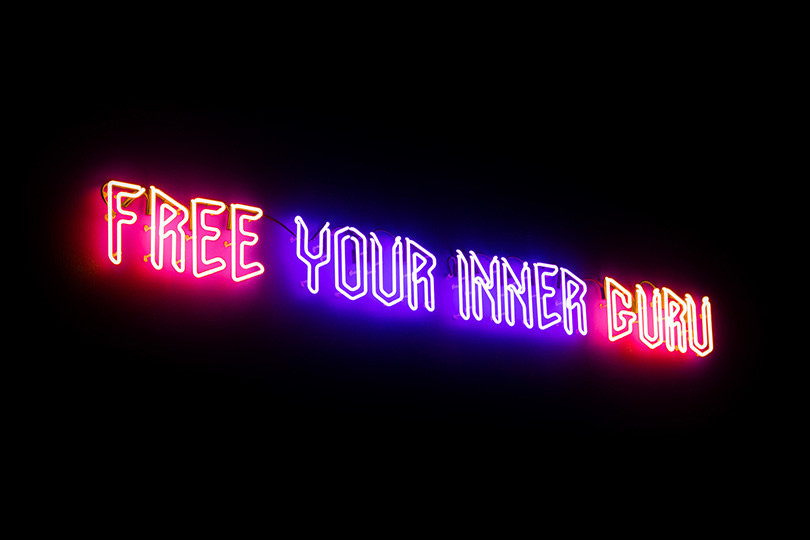 Kimberley Aboriginal Artists, WA
Presentation of artists from 4 art centres in the Kimberley Region, WA.
Michael Bugelli Gallery, TAS
Michael Bugelli Gallery presents a new solo exhibition by Tasmanian artist John Vella. This new body of work gestures toward the forces and feelings behind all things. The minimal display premiering at Sydney Contemporary 2022 explores authority in latency, efficacy in delinquency, and beauty as resistance. 
Vella's paintings are conjured in collaboration with narratives, features, forces, and experiences. Scratches, folds, stains, and blurs are deliberate antidotes to the plethora of things and people who can only make points.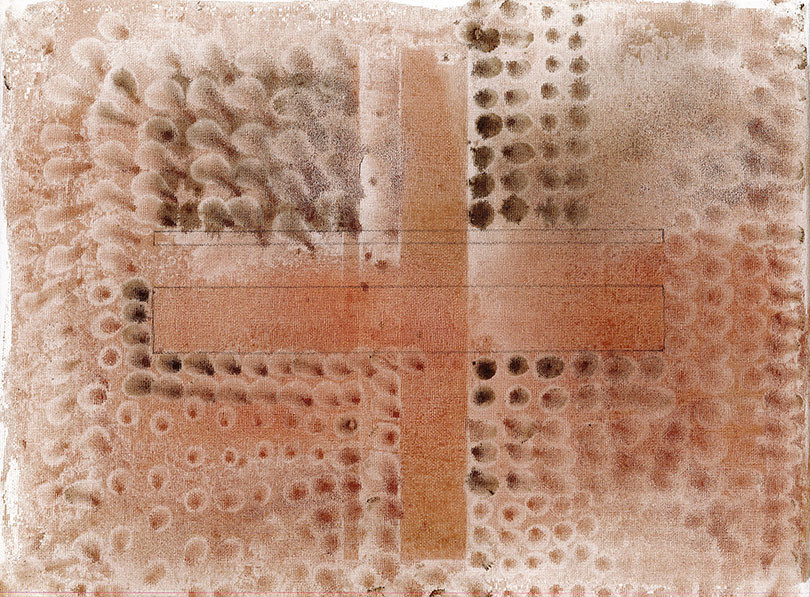 Michael Reid Murrurundi, Murrurundi, NSW
Michael Reid Murrurundi is Australia's leading regionally based commercial art gallery, which will make its art fair debut in 2022. They will exhibit new work by ten artists, most of whom are regionally based. The Murrurundi art fair booth will echo the mission of the Gallery, which is to present exceptional emerging art in highly creative and warmly approachable ways.
Moore Contemporary, WA
A mix of three-dimensional, free-standing works from Abdul-Rahman Abdullah and two-dimensional wall works by Erin Coates, Dan McCabe and Matthew Hunt have been selected to correspond within the space. Together they expand the concept theme of 'In Plain Sight'. Narratives, text and symbolism each find voice in dynamic ways.
In a largely monochromatic display high realism meets unadorned languages in a play upon duplicitous meaning while projecting that ideas can be hiding in plain sight literally and metaphorically.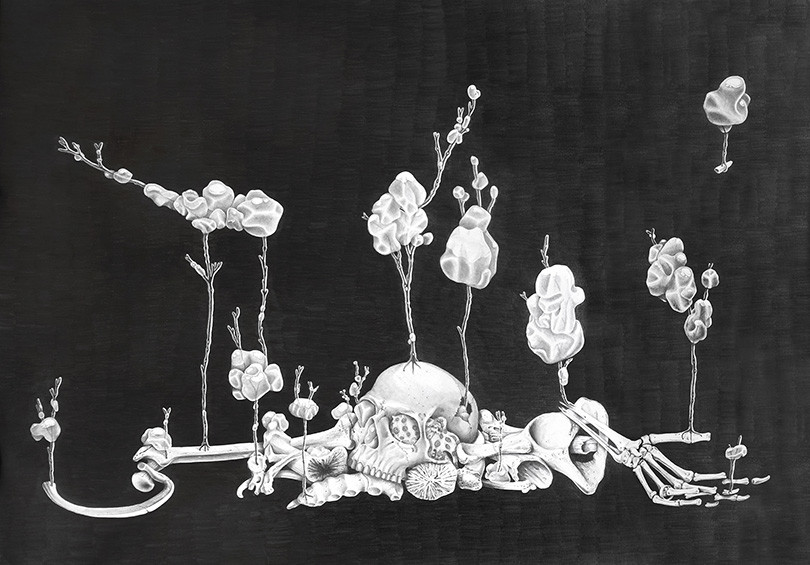 Onespace Gallery, QLD
Onespace is proud to present two First nations artists, Elisa Jane Carmichael and Teho Ropeyarn. Both artists create works with mastered skill and a genuine connection to something greater. They explore their personal connection to country, Quandamooka and Injinoo respectively, through striking works of scale.
Carmichael offers a beautiful collection of cyanotypes on cotton, incorporating elements of her saltwater country – shells, sand, saltwater, and hand-woven elements. Ropeyarn is a printmaker who draws from the sky, land, and sea of his country in the most northern part of Queensland to create works of significant scale.
The Egg & Dart, Woolongong, NSW
EGG&DART presents artists Lee Bethel, Scott Duncan, and Madeleine Peters for Sydney Contemporary 2022. The exhibition merges the divergent themes of Peter's cinematic storytelling, Duncan's whimsical precarity, and Bethel's tactile intimacy to reveal a charming discovery of paintings, objects, and paper sculptures. Together, the works presented by EGG&DART typify the familiar and topical everyday conditions of defiance and union.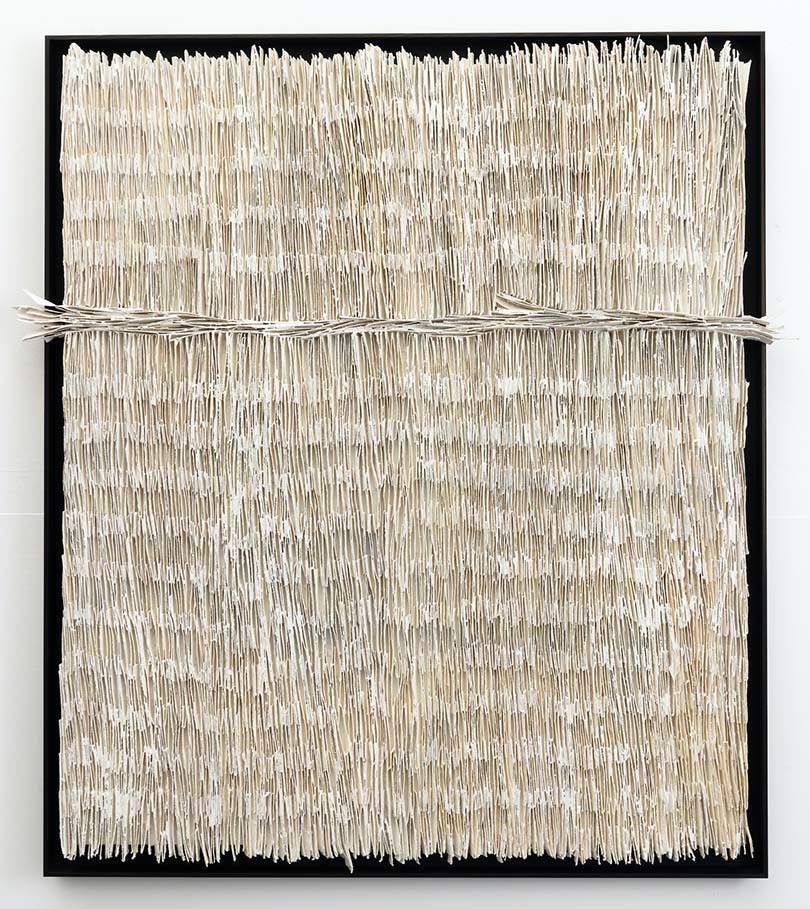 Sydney Contemporary runs from 8-11 September, at Carriageworks
sydneycontemporary.com.au
---