DesignByThem's newest release leans into nostalgia to create a chair that's simultaneously playful and practical.
When selecting products for our homes, we are often guided by an emotional response. Where deep in the recesses of our mind, we feel a pull to a particular object or finish, an affinity derived from memories, aspirations, longing or comfort.
DesignByThem's newest release – Twill Chair – evokes this very response, with a design and finish that feels deeply nostalgic. Designed by Sarah Gibson and Nicholas Karlovasitis of Gibson Karlo, Twill Chair draws inspiration from fresh plasticine, creating a playful silhouette that appears to effortlessly combine form and function.
"We love how the double profile looks and functions. It was inspired by plasticine strips and the repetition seen in Twill weaves. It creates a sense of ornament whilst creating strength in the legs and comfort in the backrest." – Sarah Gibson and Nicholas Karlovasitis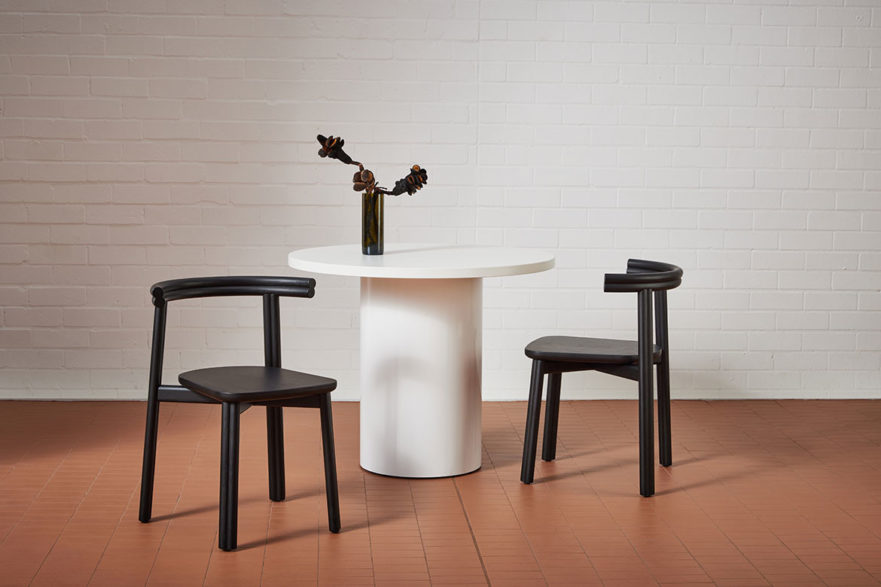 A decidedly more refined version than the Play-Doh stations of our youths, the chair plays with repeated cylinder shapes and soft edges to form its structure. A rounded-edged seat is supported by tube-like legs, while stacked tubes with trimmed edges form the curved backrest. This nod to plasticine is extended by a smooth finish and natural shine to the timber, providing a play on materiality that further adds to the overall child-like appeal.
Related: DesignByThem travelled to Melbourne to preview its collection of products for 2022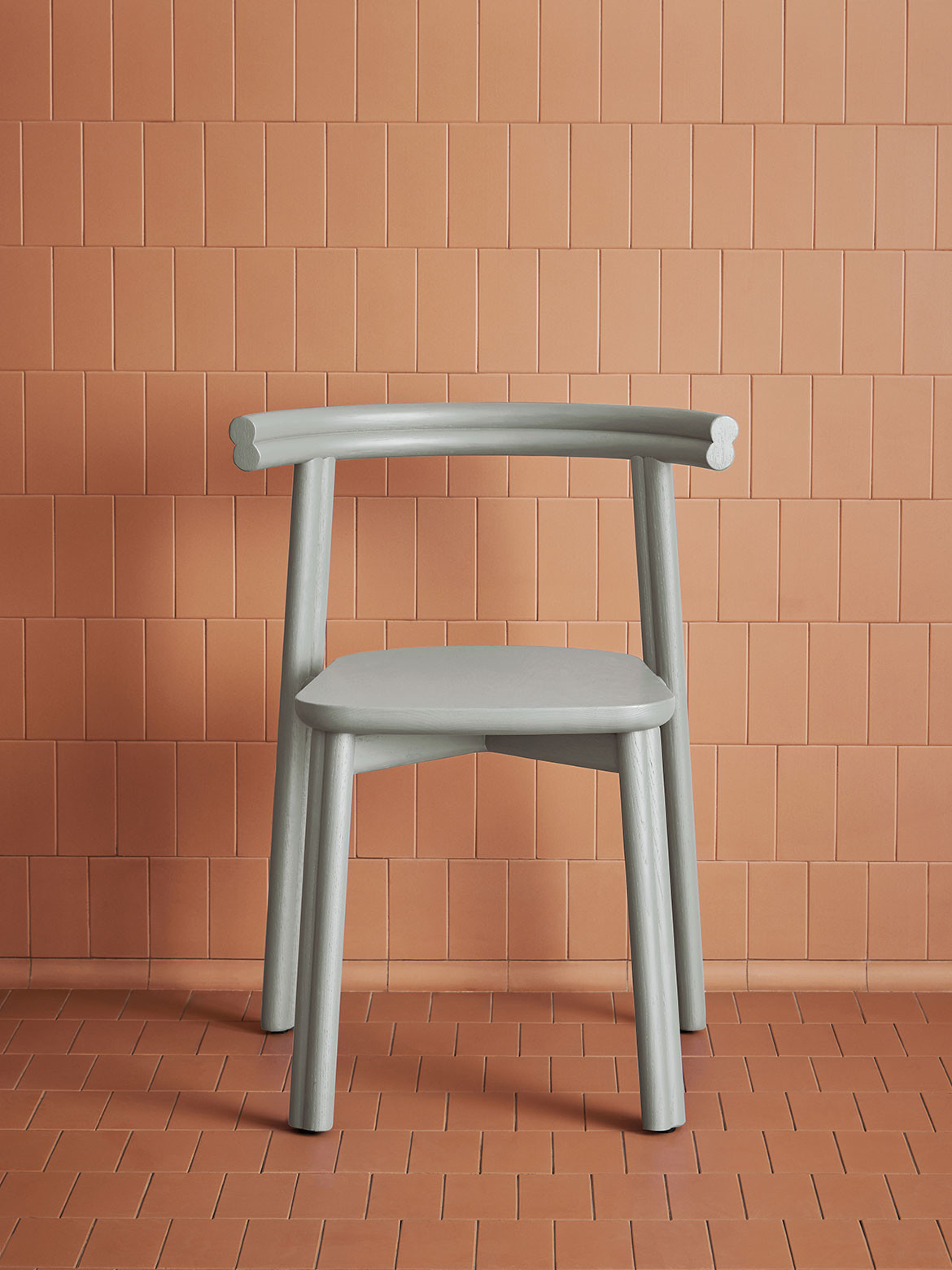 And yet – don't be fooled. Twill Chair combines frivolity with function, with comfort and practicality proving to be highly considered. Crafted from solid ash timber, the chair provides the space and shape to be sat in for long dinners, while the stacking capability makes them perfect to store for smaller homes. Available in finishes of Natural, Black, Ultra Blue and Silk Grey, colours can be ordered in uniform or mixed and matched to lean into the nostalgia.
As the latest edition to DesignByThem's curated collection of furniture, accessories and lighting, Twill Chair is a gentle reminder that it's time to embrace our playful sides. While your parents may have once rejected your pleas for unicorn wallpaper, crayon wall murals or – in my case – resurfacing the floor of your home into a jumping castle, this is one playful design that both you and your inner child can enjoy. 
DesignByThem