The King Outdoor Collection is a celebration of a distinctly Antipodean lifestyle, combining exquisite craftsmanship, finely engineered comfort, and a materiality that can withstand Australia's harsh elements.
Australia's enviable climate is an opportunity to embrace outdoor living, from its rugged coastline to its dramatic desert interior. These often spectacular outdoor spaces are given the same care as their interior counterparts – but it's essential they are furnished to withstand the harsh elements. Since 1977, King has been at the forefront of the Australian design industry, and the family-run business is a leader in crafting durable, long-lasting furniture that brings the comfort engineering of the brand's celebrated interior collections to the great outdoors.
The Jasper Outdoor modular sofa epitomises this approach. Crafted from a durable steel frame wrapped in WeatherWeave® and a high-performance outdoor fabric, it combines traditional craftsmanship with cutting-edge comfort engineering. In keeping with the brand's mission to create furniture that makes life easier and simpler, the sofa also features, abundant hidden storage and discreet inbuilt shelves in the arms.
To complete the look and transform a domestic poolside into a dreamy resort-style setting, simply add the Jasper Sun Lounge. It boasts the same clean design language as the Jasper Outdoor Sofa, alongside an articulated backrest that can be adjusted to five different positions and an optional swivel table for the ultimate in personal comfort.
This attention to effortless comfort also defines the King Outdoor Quay Collection – in particular the inviting dining chairs. The gracefully curved chairs are available with either soft removable covers for a look that echoes the style of interior chairs, or luxurious WeatherWeave® as an ode to relaxed vacation vibes. Paired with the Quay Ceramic Dining Table, both versions create an enticing al fresco setting for friends and family to gather around and make lasting memories.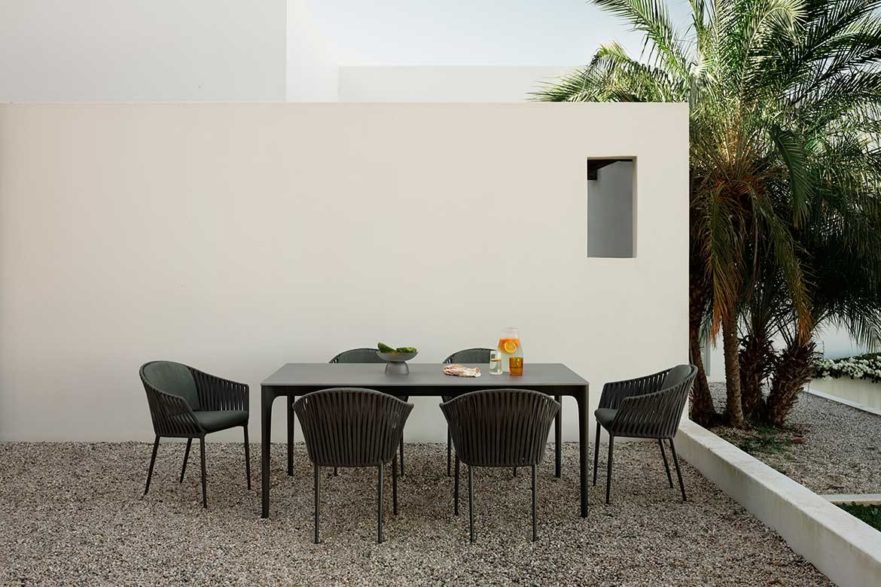 Just as important as coming together with loved ones in the great outdoors, are the moments of retreat for one or two where you can simply connect with nature – and the in-house design team at King excel at crafting comfort. Take, for example, the Delta Outdoor Circle. The softly rounded form of the compact sofa hugs the body and a swivel base wrapped in WeatherWeave® enables users to orient themselves to the view.
King not only celebrates a distinctly Australian way of life, but also champions Australian design talent – and collaborations with leading Australian designers are at the heart of some of the brand's most popular and enduring collections. Award-winning designer Charles Wilson has been working with King since 2009, and is behind some of its most iconic pieces, from chairs and sofas to lighting.
Related: The Art of Living Outdoors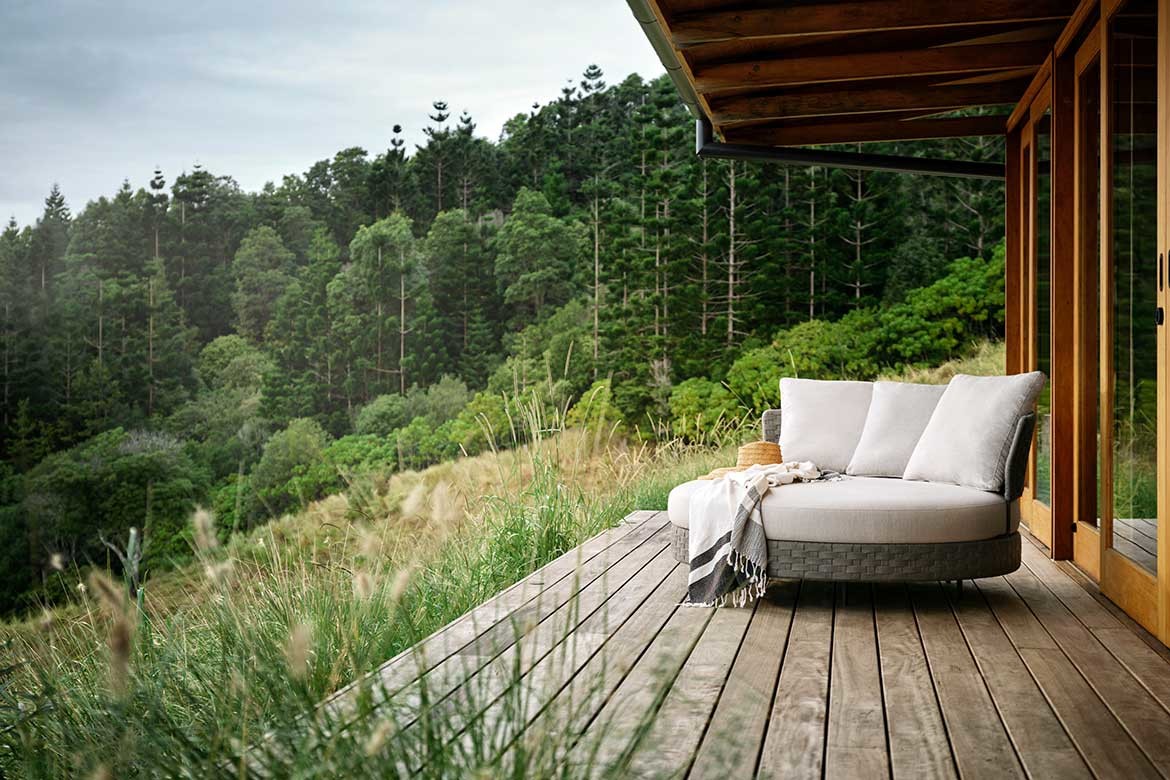 One of Wilson's best-known creations is the Zaza Sofa, which has a distinctive sculptural expression driven by its adaptive functionality – and it has recently been reimagined for an outdoor setting with individually tailored fabric covers that are UV stable, fade and mildew resistant, and waterproof. "Zaza Outdoor is a response to bringing the indoors outside," says Wilson. "The sofa achieves a fluidity and gentleness we don't usually see in outdoor furniture."
The Luna Chair is another of Wilson's creations that began as an indoor design before being re-developed for the great outdoors, where it is at home with its evocative nod to biomorphic principles. "Clearly there are organic elements to the design that relate to plant-like forms, particularly in the branching of the legs into the under-structure of the seat," explains Wilson. "The intention was to create a flowing design that relates to nature."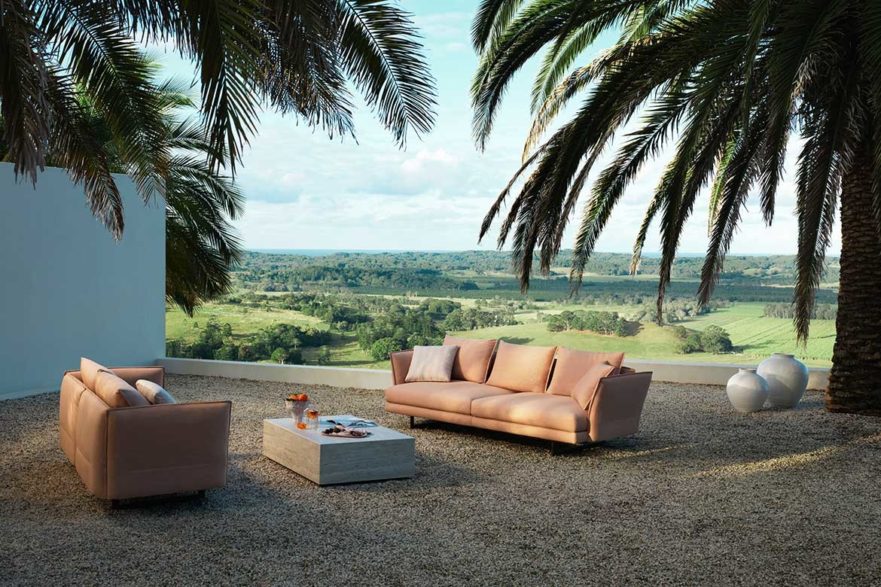 Like all King furniture, the King Outdoor Collection is built to last. The outdoor frames boast an impressive 10-year warranty; the WeatherWeave® is handwoven by King artisans from innovative fibres that feel natural yet will resist fading or degrading; and the cushions boast a clever internal construction and sealed seams that allows them to remain dry internally even during the heaviest rains.
"When you sit down on King furniture it's almost magical – it's a feeling of weightlessness," says founder David King. "Knowing that feeling will last for generations is important to us."
King Living
kingliving.com.au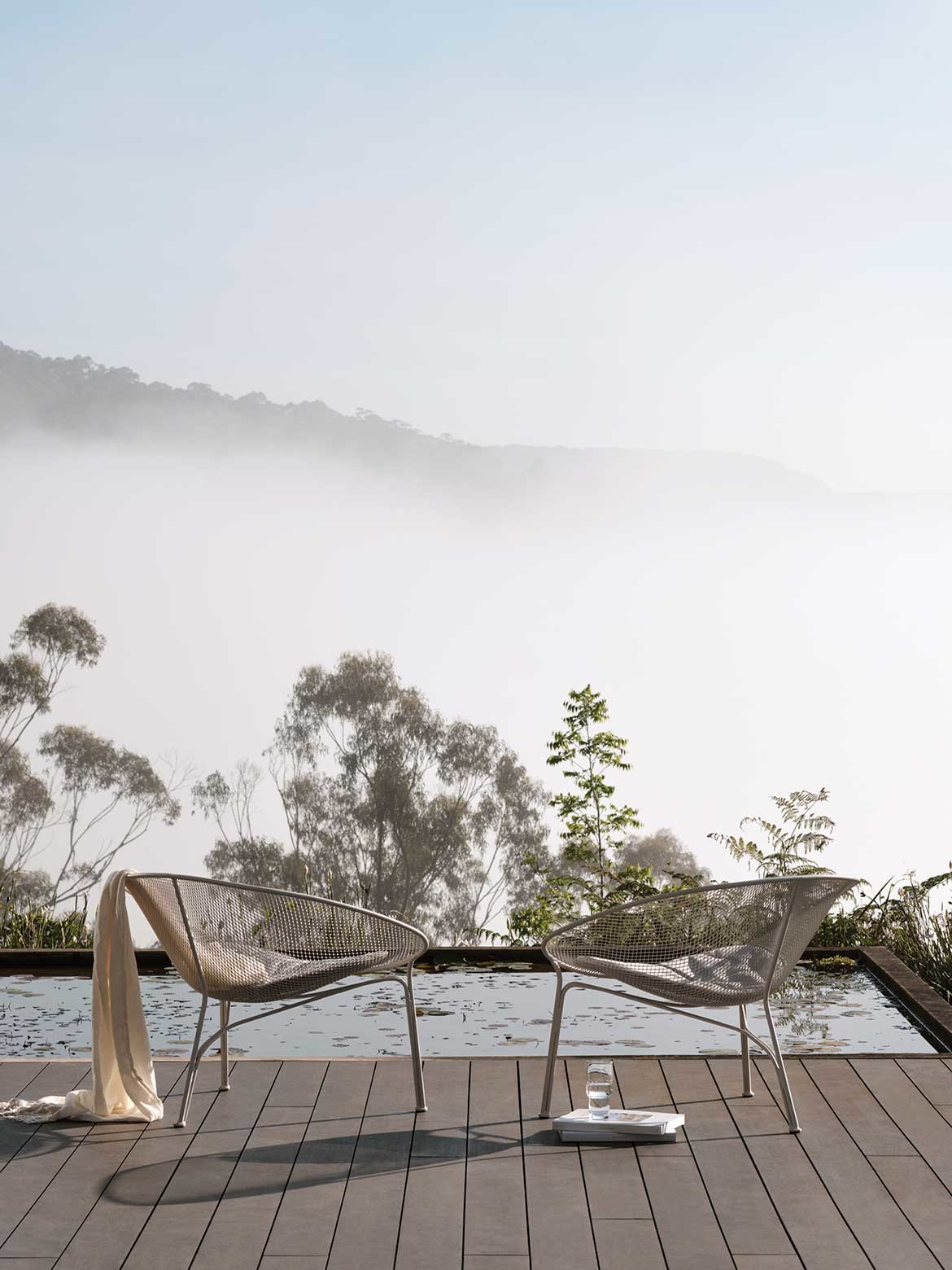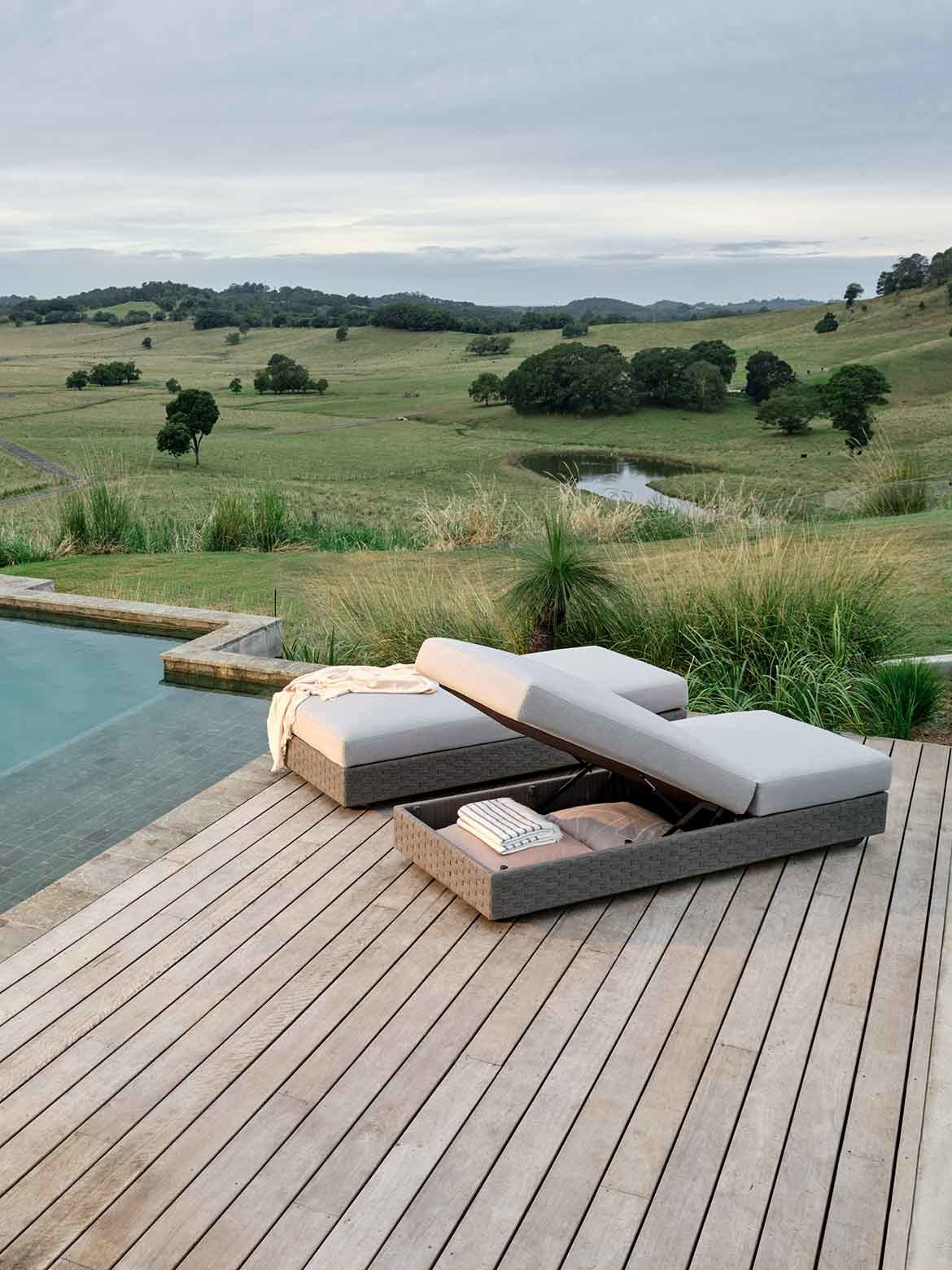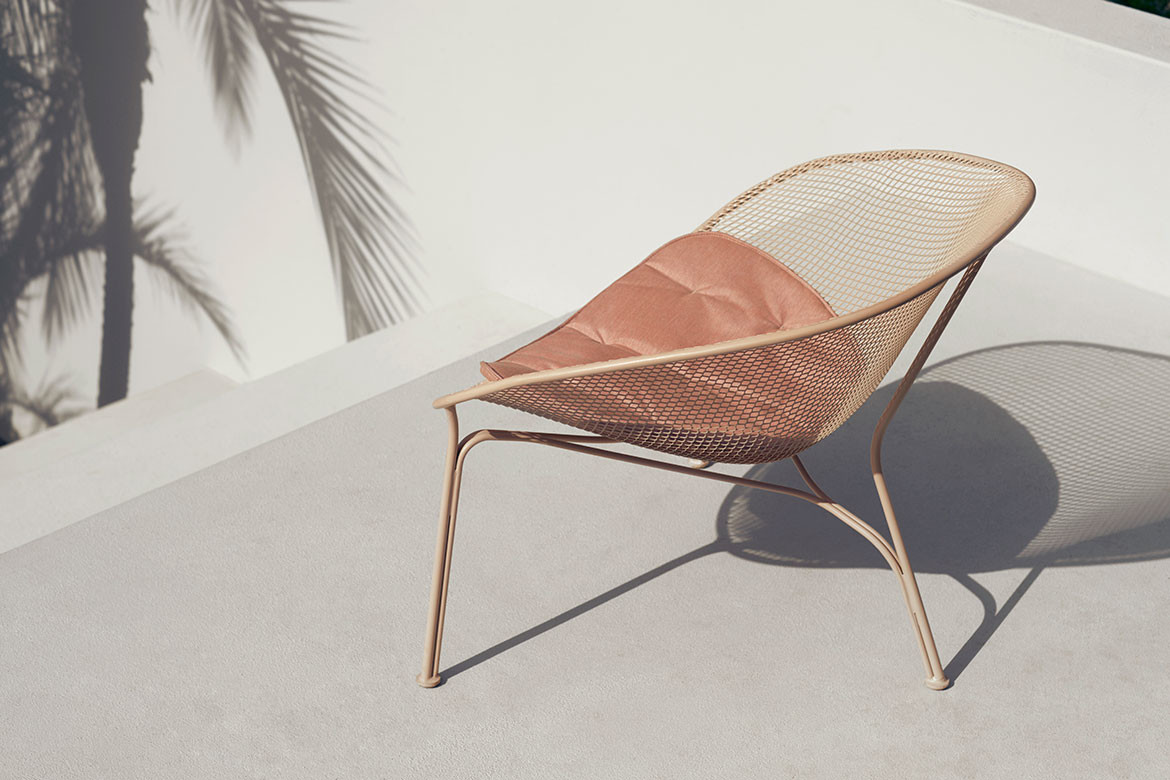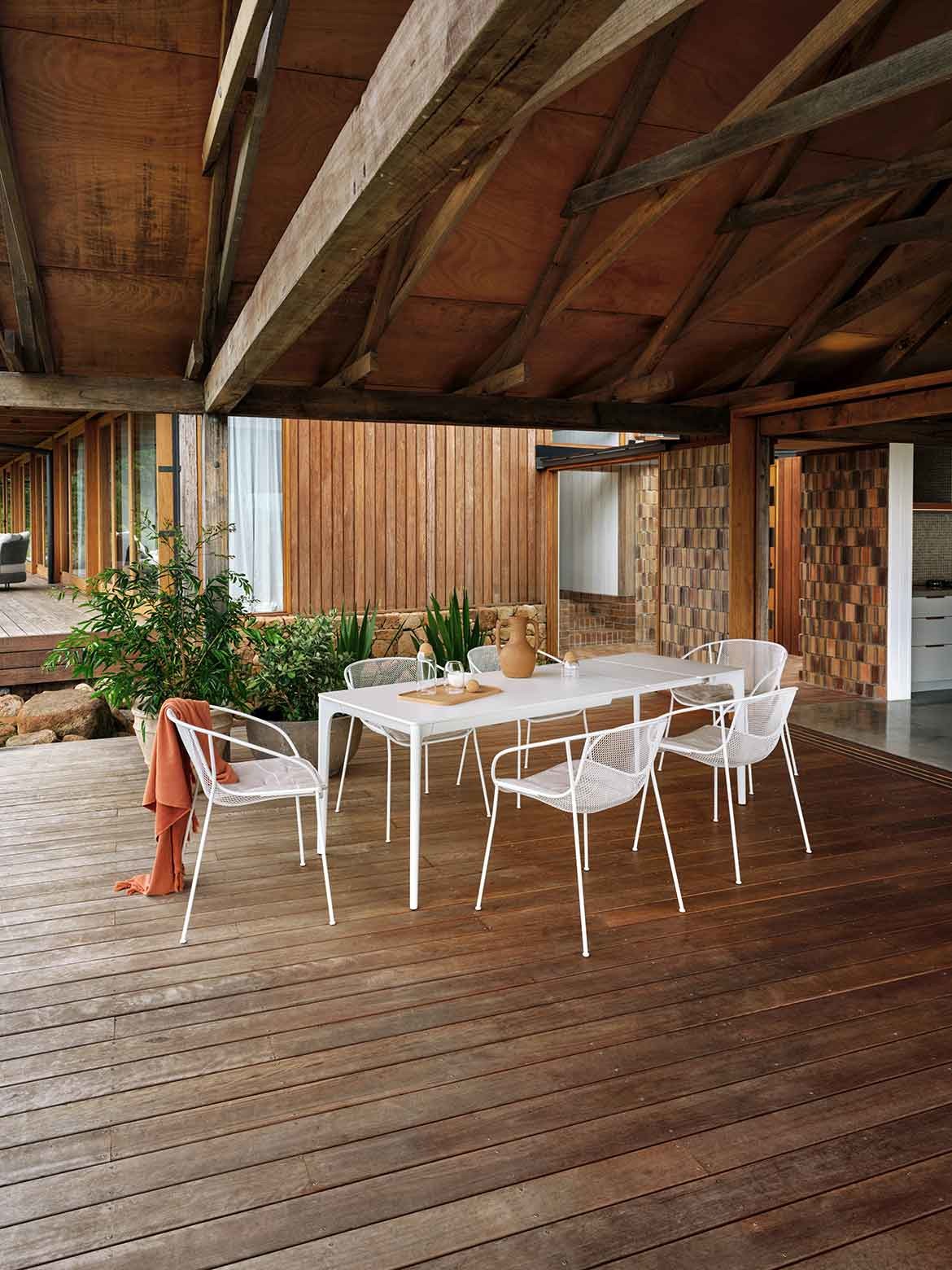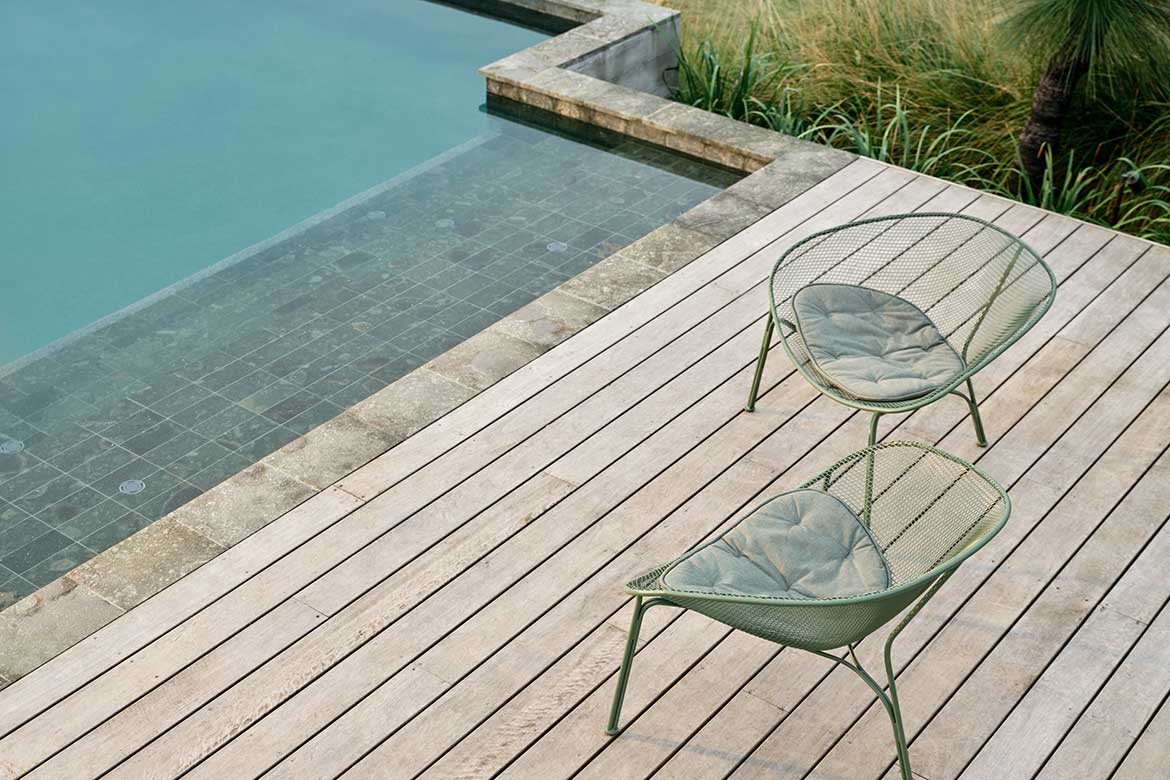 We think you might like this story on David Hardwick, global head of product at King, sharing his insights on the ethics of good design.