Alexander Symes Architect nestles a secondary dwelling into a tree's majestic canopy.
With a practice tagline – Advancing Sustainable Architecture, it's no surprise that Alexander Syme's latest project – Pepper Tree Passive House – in suburban Illawarra achieves the highly rigorous Passive House Standard.
Symes was approached by his client in 2017, who wanted to build a secondary dwelling around an existing Pepper tree in his steely sloping and under-utilised backyard. "I honestly thought he was crazy, given the obvious challenges," laughs Alex. 
But his client was undeterred. "My client wanted to show that you can preserve biodiversity and do these kinds of infill projects to a high standard. He also wanted to demonstrate to his clients the high level of quality that can be achieved."
Syme's client also wanted to upgrade his existing home's external envelope, which suffered from a tired and thermally inefficient brick exterior. "In assessing the opportunities and constraints of this project, the opportunities were identified as the Pepper tree, the view west towards Mount Kembla and the existing dwelling's potential for more amenity," says Alex.
"The constraints were also these three things, however," he laughs, citing the challenges inherent in building around a tree whilst protecting it, the late afternoon solar gains (and solar discomfort) associated with west-facing framed views and the challenge of beautifying the existing house in an economical and efficient manner.
As a result, the team opted for light touches with regard to the latter, adding new insulation where practical, low maintenance, ventilated timber screen facade, new skylights, a wraparound deck and a solar panel pergola.
Related: Five tree houses embrace their natural surroundings, offering a private paradise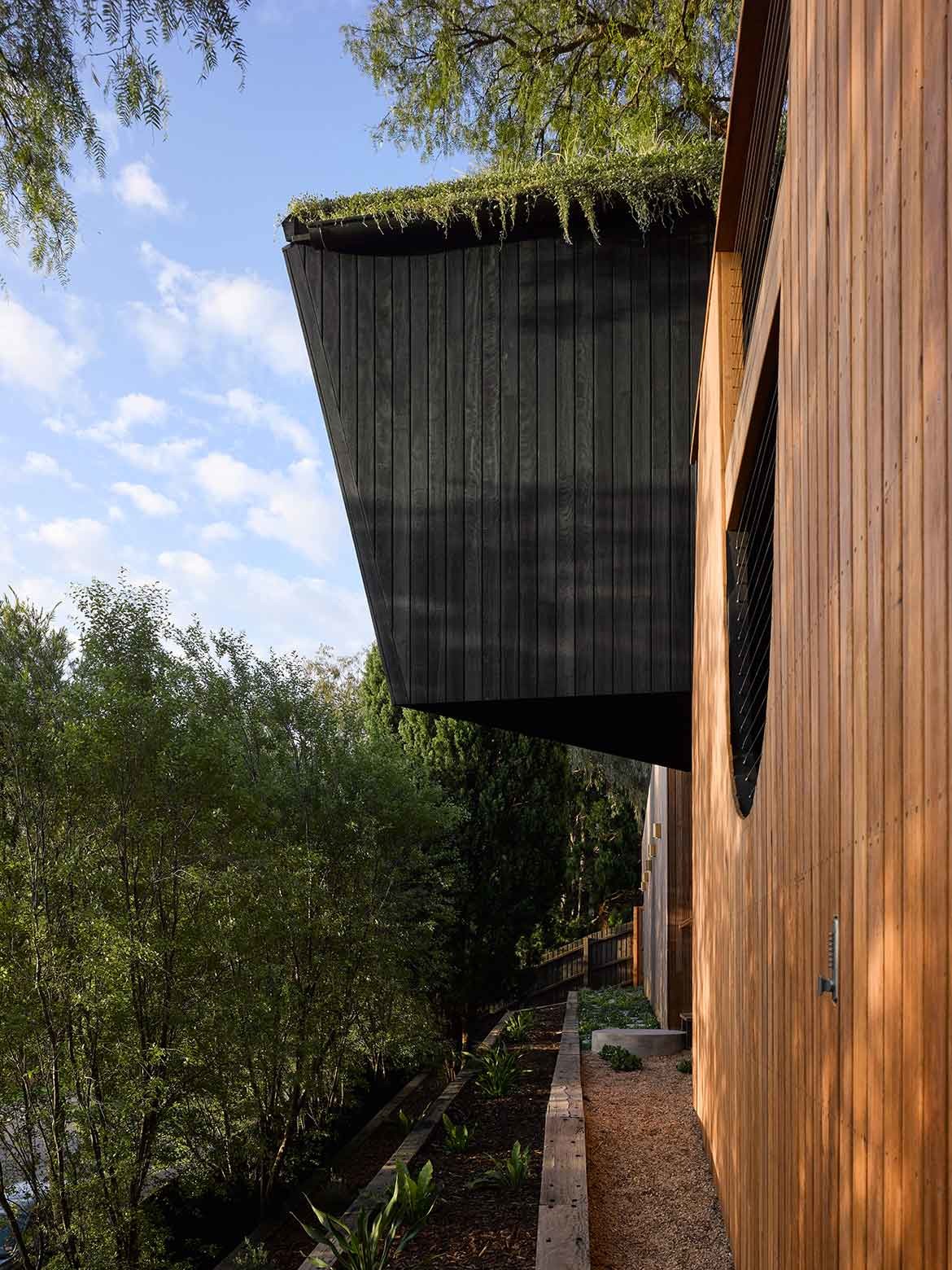 This material logic flowed into the Pepper Tree build, which was envisioned as a 24-hour space to be used as a home office by the family's growing business during the day, and a short-term stay cabin at night.
"Having a west-facing view meant that we'd have the challenge of an inefficient surface area to volume ratio within the two new wings," explains Symes. As a result, the team embarked on a rigorous process of creating a scenario whereby they'd both maximise the views whilst adding appropriate sun shading.
In some areas, this takes the form of angled cantilevered window sections and a leveraging of existing tree shading. "As a result, the building is appropriate for heating and cooling into well into the future," Alex says.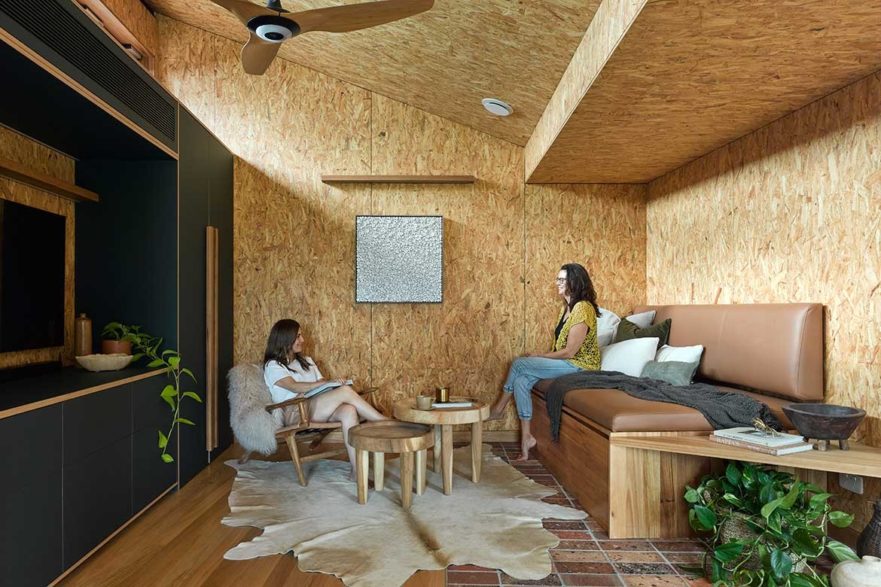 In addition, salvaged and 'waste' materials were used throughout, helping reduce the project's environmental impact without sacrificing material quality. Each wing of the secondary dwelling also hosts an endemic-planted green roof, allowing the site's biodiversity to be regenerated despite the extended building footprint created.
"Between the natural and raw material palette including extensive timber use, endemic rooftop gardens and tree canopy deck, the biophilic connection of the entire site is strengthened with its immediate environment," adds Alex.
As far as integrated technology is concerned, the house includes a 12kW photovoltaic panel system resulting in the project's overall grid energy consumption being only 14% of a comparable-sized home, significantly reducing the lifetime cost to the clients both economically and environmentally.
"It's also worth noting the home's Life-Cycle Assessment demonstrates that despite the higher amount of embodied energy associated with Passive House construction, due to the small, high-performance building envelope, low-embodied carbon material selection and significant on-site generated and exported renewable energy, Pepper Tree Passive House's building's environmental footprint is 64% less than a comparable built-as-usual home in the same climate zone," concludes Alex.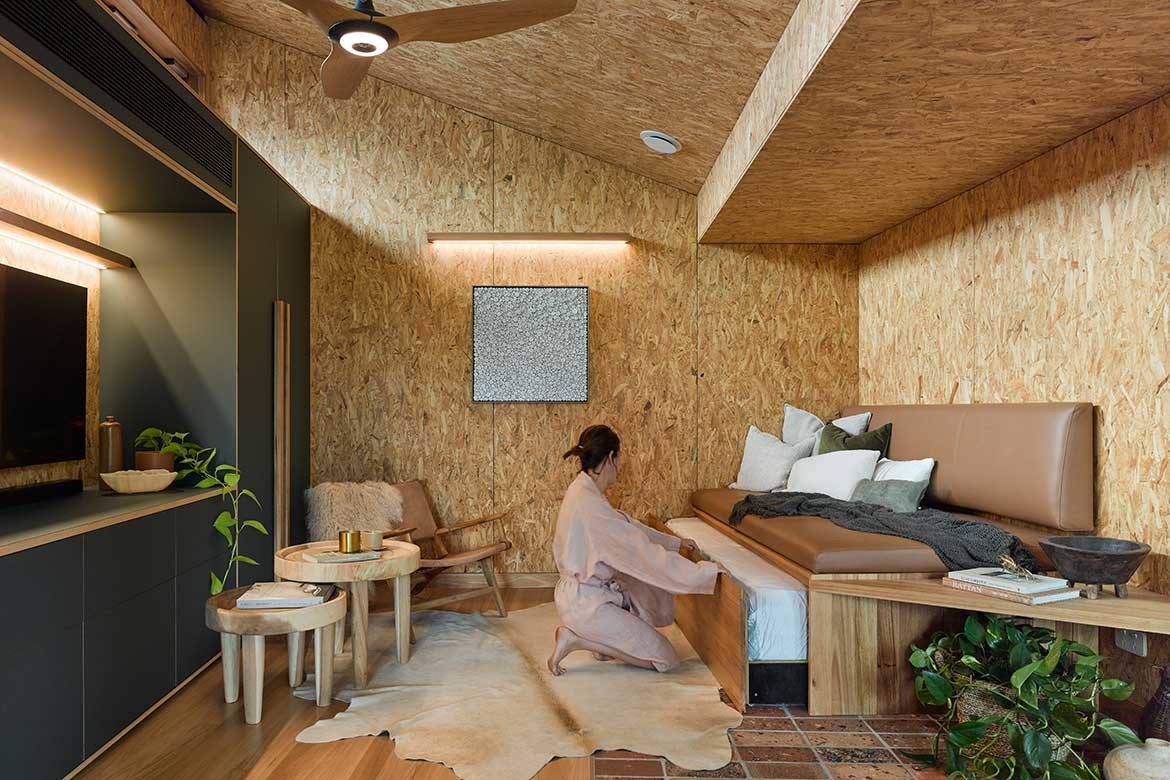 Passive House considerations and parameters aside, Pepper Tree Passive House is a well-conceived, warm and comfortable environment that offers users the opportunity to commune with nature within an interior defined by an earthy, tactile and refined palette of materials.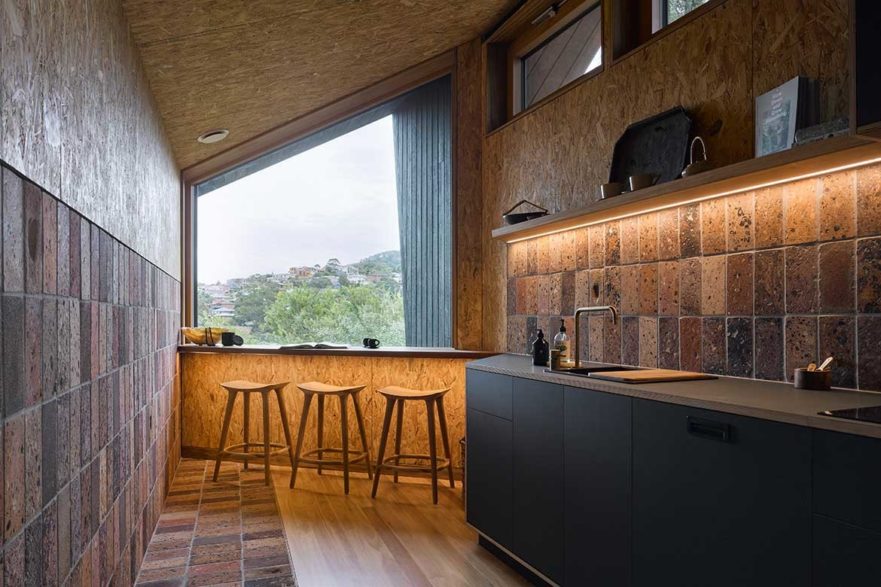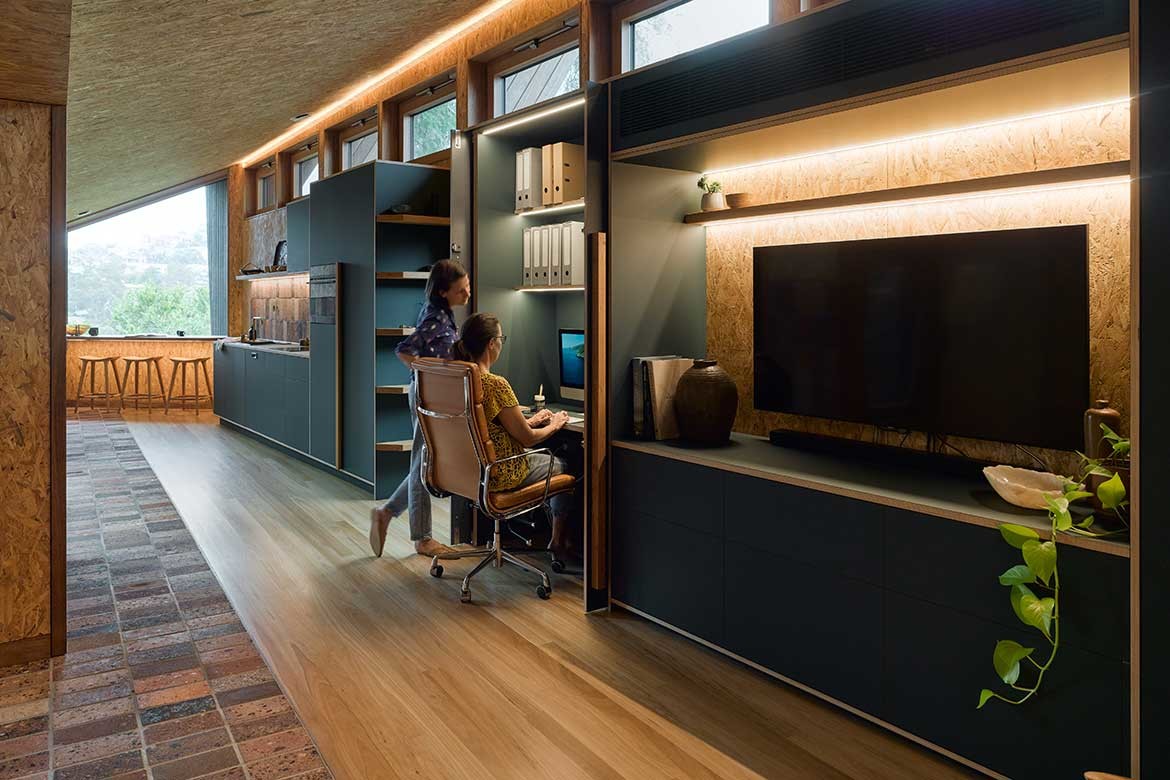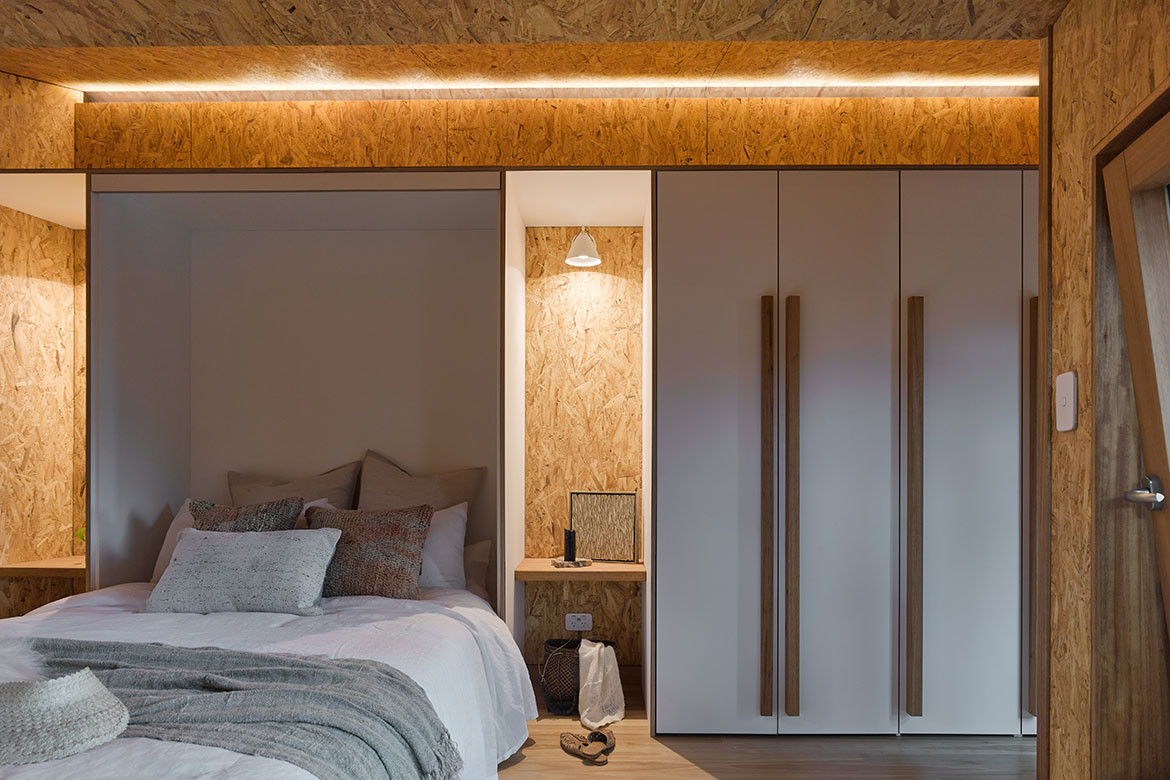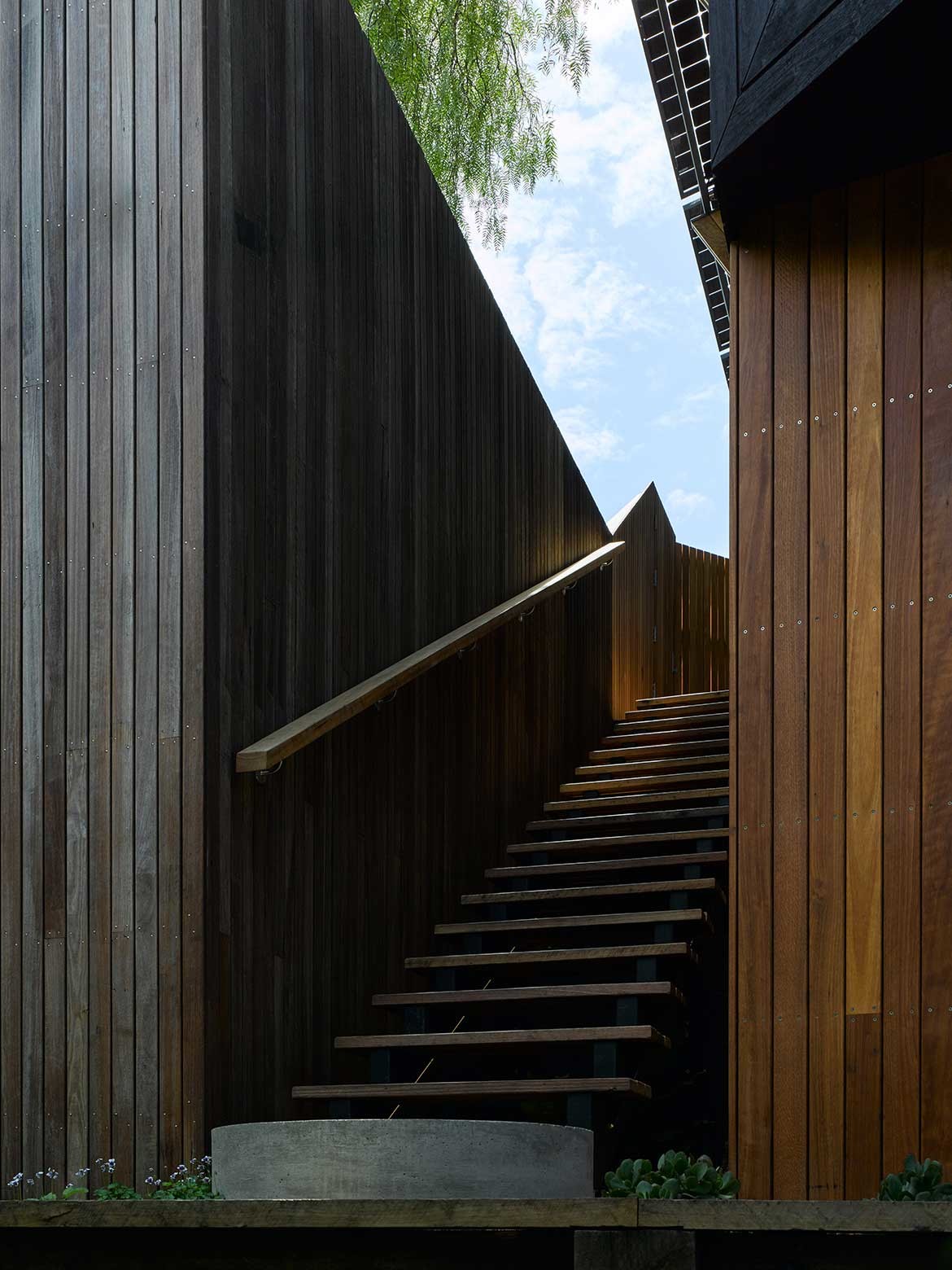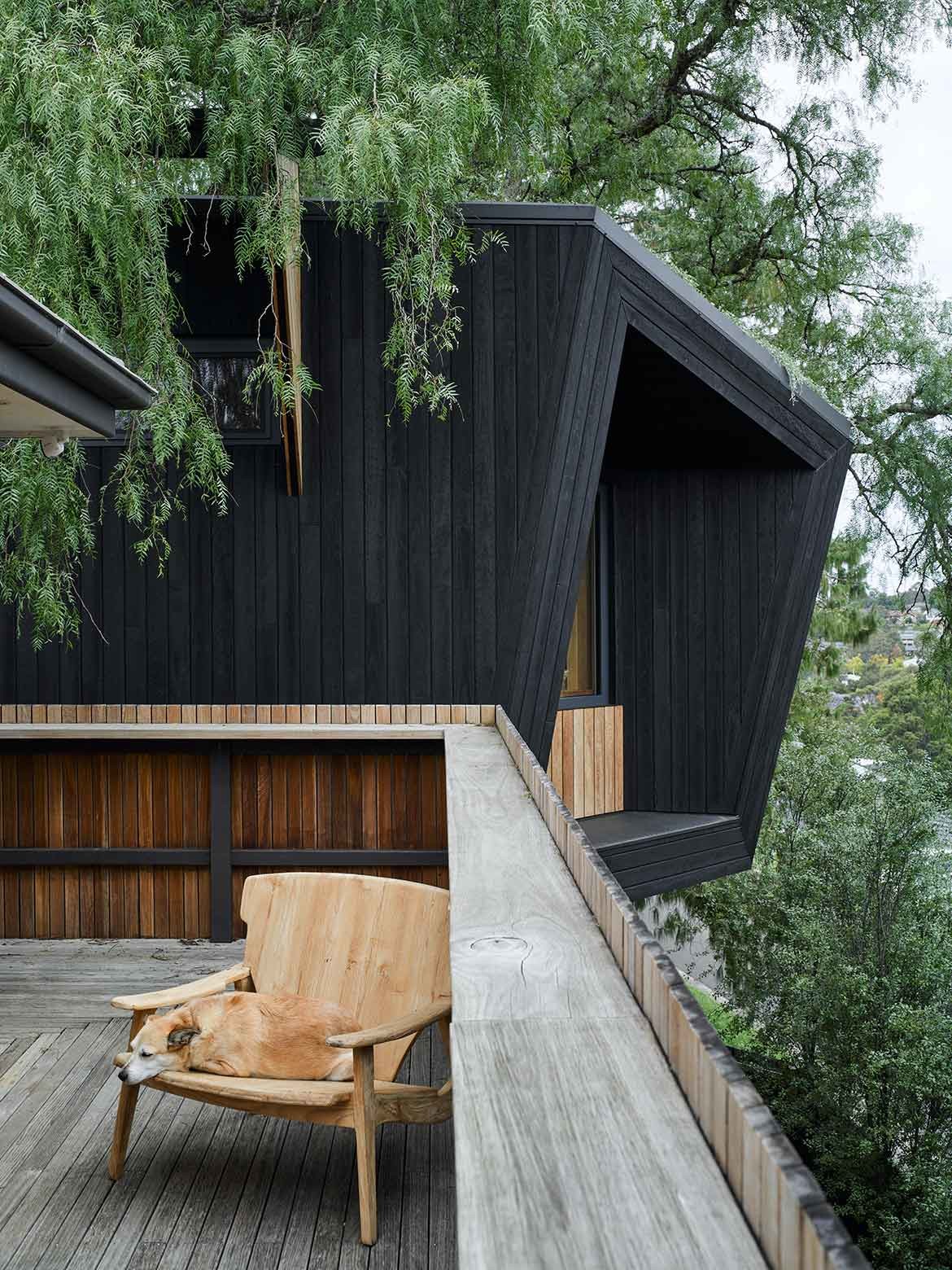 Project Details
Architecture – Alexander Symes Architect
We think you might like this story about a house built around trees.
---