Renowned photographer and artist Sazeli Jalal has designed his flat as a hybrid home where it functions as an office and art gallery.
Functioning as a home, office and gallery, this HDB resale flat belongs to the renowned commercial photographer and artist Sazeli Jalal. Describing himself as a homebody who enjoys alone time and working on the things that he's passionate about, Sazeli's home is a reflection of his creative lifestyle whereby work and life are inextricable.
When Sazeli is not at a photoshoot, he is at home researching or editing, which means a lot of time is spent at the desk. In this hybrid home, the working and living zones are integrated. Instead of being boxed up within four walls or reduced to a corner, his office is part of the living area and vice versa. "When I work for hours editing in front of my computer, I need to move around to think, grab a book to find inspiration or sit on the sofa when ideas start to flow," he explains.
This flat integrates home, office and gallery within a single space to allow the owner to live, work and showcase his art to collectors.
Apart from being an extension of his personal style, the bold colour palette serves to stimulate. The red in the living space represents energy and excitement while the blue in the work area promotes calm and order. On the wall in the living room, the use of galvanised steel leaves an impression while acting as a reflector and moodboard for him to gather notes, sketches and ideas using magnets. The white walls and grey terrazzo base lend balance to bind the varying elements.
As an artist who also creates large canvas artworks, Sazeli has turned this home into his personal gallery to showcase his art in situ. "Before moving into this flat, my photography studio was where I showcased my artwork but collectors had a hard time visualising my art in their homes," he laments.
Placing his art among his personal furniture collection – composed of pieces from the post-modern era to the '90s – enables collectors to visualise how his art will sit in interior spaces.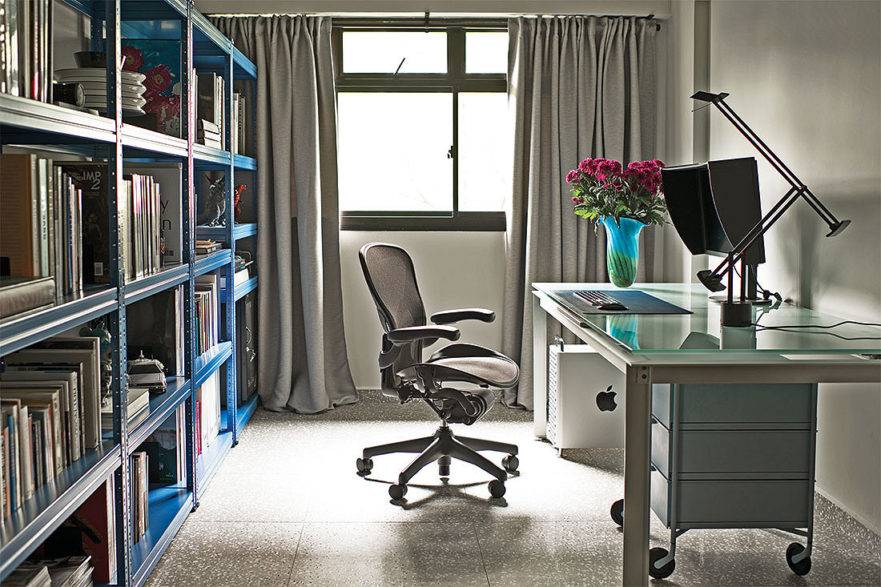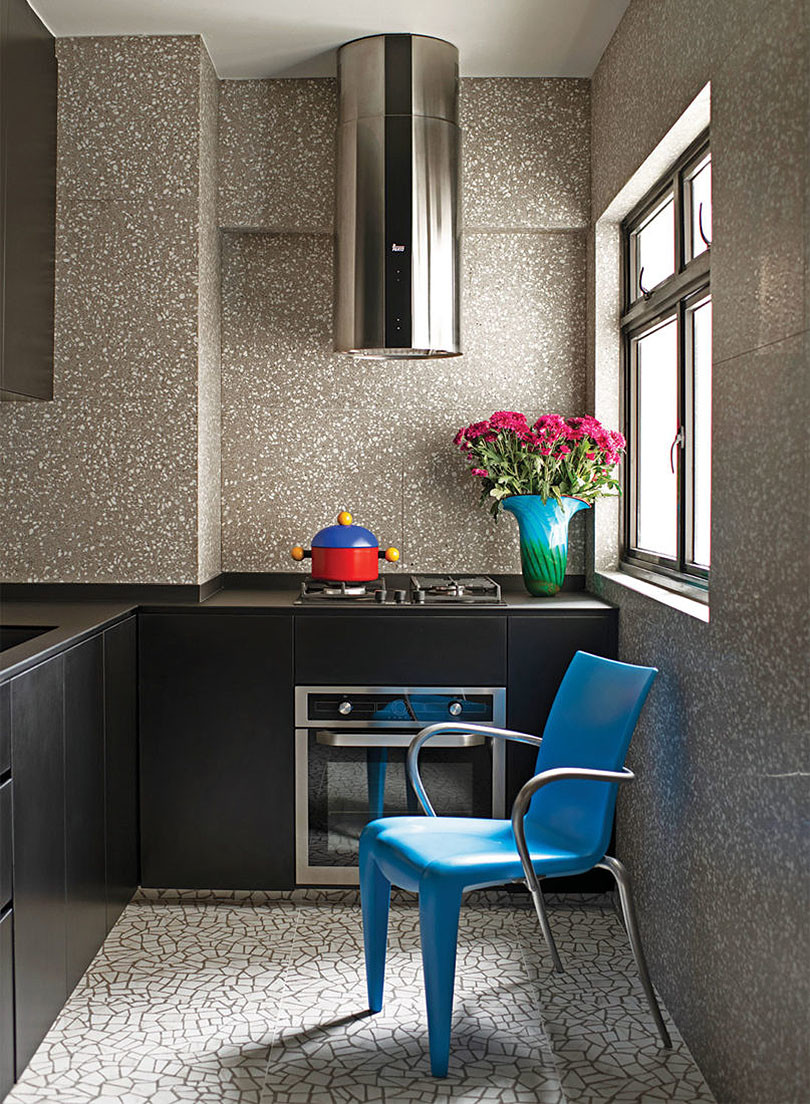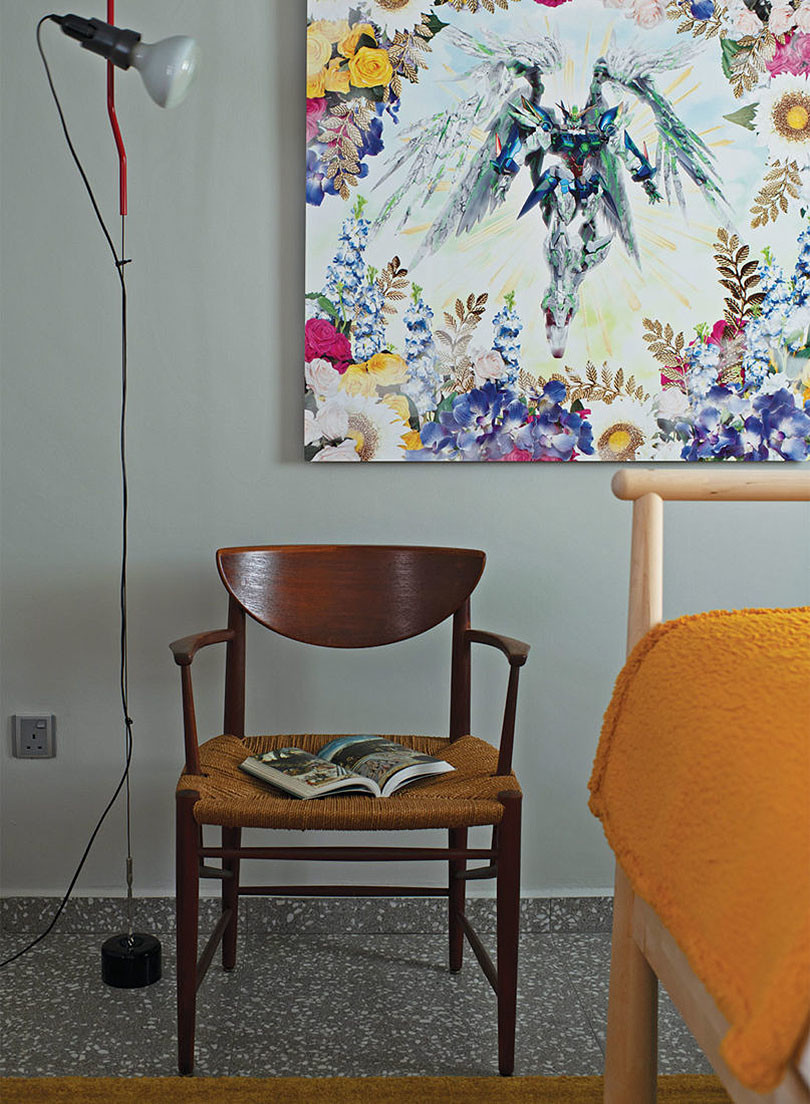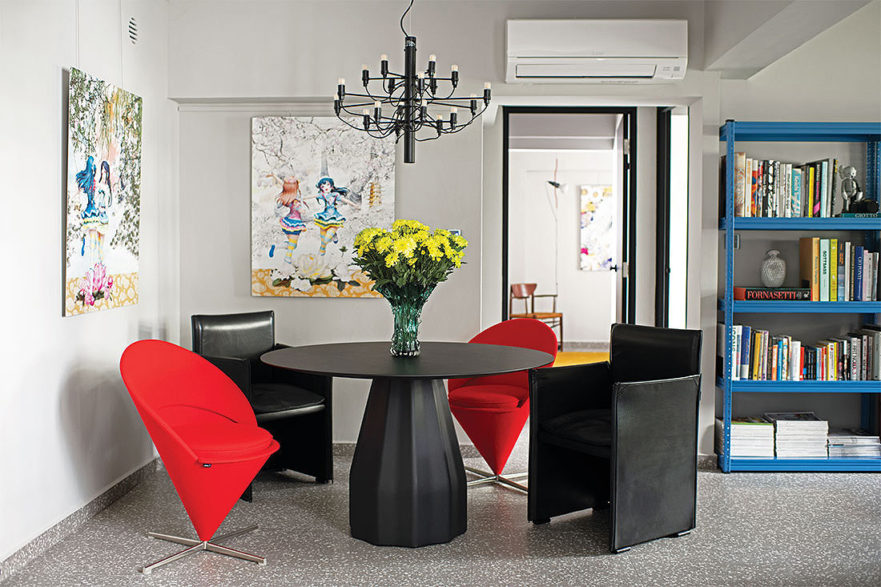 Photography by Sazeli Jalal
We think you might like this apartment in Singapore which features art in a refined space