A self-professed "thinker", Cult founder Richard Munao has perfected the art of the 'surprise', never letting himself or his 25-year-strong business become complacent. Munao shares some of the secrets to his success.
When Richard Munao was still young – in his teens – he left school to take up a trade, as a cabinet maker. He was also a natural athlete, playing tennis at state level, and first grade soccer.
He attributes these early experiences to both the person and businessman that he is today. Someone who is competitive in nature, rarely complacent, always studying the playing field and instinctively strategising the next move.
Cabinetmaking no doubt gave him a love for beautifully crafted furniture. It also, however, prompted him to develop skills in customer service and sales at quite an early age. In short, all the attributes a person needs to do business in design, and do it well.
"The psychology of selling and marketing are things I did even though they weren't part of my job. But they were good for my career," Munao says. Moreover, his background taught him the art of strategy and fed his appetite for progress. "I'm a bit of a thinker," Munao admits, while constantly asking: "How can we surprise the market, how can we be ahead of the market?" before adding: "I've never in 25 years become complacent."
Munao founded his business, Cult – then Corporate Culture ­– back in 1997, with the very question: "How can we be different?"
Having been involved with the historic furniture group, Co-Design, bringing the likes of Wilkhahn and Knoll into Australia, when that business was sold, a wedge of 'blue ocean' was revealed for Munao: "We knew the client base and we could see where things were going," he says.
"But we weren't going to do task chairs or workstations. The idea was to start Corporate Culture: do the parts of the office that people show off – their corporate culture. Hence the name."
The hunch paid off, and what the Corporate Culture team discovered was a whole new market – the people who spent time in those front-of-house areas were fast becoming the new clientele.
The company has always been renowned for its Danish DNA, bringing on brands such as Erik Jorgensen (now Fredericia), in 1997; Fritz Hansen in 1999 – a major milestone for the business; followed closely by Carl Hansen and Hay in 2002.
By 2009 Munao could sense a shift in the Australian market. The business, as Corporate Culture, was bounding along, but Munao's competitive nature was pushing him in a new direction.
"It wasn't part of the initial strategy but we could see there was an appetite for what we were doing and felt the corporate market would change toward a more residential market," he says. Also: "I really wanted to push the envelope of being able to completely furnish someone's home – not just supply their dining chairs and tables – which was where we were pigeonholed as Corporate Culture."
It was around this time that Munao introduced Italian household names like Cappellini, Cassina and Poltrona Frau into his stable. Given the widespread domestication of commercial environments and continued blending of workspace with hospitality and residential settings, Munao's instinct remains true.
In 2016, with the support of branding agency, Toko, Cult was born. A little less "Corporate", a little more residential. "The 'Cult' word I had many sleepless nights over," says Munao, "but my gut told me that if what we were doing for the last 12 years was right…" this too would resonate. "When we changed from Corporate Culture to Cult, it was the best thing we'd ever done. And the scariest thing we ever did."
Now in 2022, Cult stands as a deeply respected, highly revered furniture retailer. A specialist in Danish design, but also a champion of Australian design.
Through Cult's many initiatives – including the charity-supporting Chairity Project, in-house sustainability program Cultivated, and Australian design brand nau – Munao has always maintained his edge in business and not without just cause. Indeed, the young cabinet maker continues to shine by promoting authentic, enduring design that is accessible to a wider community. And, he heroes homegrown talent, too.
The launch of nau, Cult's premier Australian design brand, has been pivotal in propelling Australian design beyond its pigeonhole as a 'designer-maker' market. "It was the moment to invest back into Australian products," says Munao. "My view was, it was time to give back – give Australian designers an opportunity to leave a legacy."
Working with the likes of Adam Goodrum, Adam Cornish, Kate Stokes, Tom Fereday – to name a few key individuals – nau has been building its own Australian design movement.
Importantly, in establishing an international pipeline for Australian design, and giving local designers the option to pursue their careers with a brand down-under, he created an alternative to always seeking out their fortunes on European shores.
While the pandemic brought most things to a grinding halt, nau has continued to forge ahead with new releases in 2021 and 2022, as well as a new Hay shop in Melbourne and its first international Cult store in Singapore.
It's a credit to Munao's leadership that Cult has persevered through any uncertainty to remain "solid, strong and confident about the future".
While Munao's competitive side may have been "a bit worried", his conviction always won over. Build your business on customer satisfaction. Always look to where things are going and be part of it early. Talk to your competitors – don't cold-shoulder them. Make IP the playing field upon which you compete. And never ever be complacent.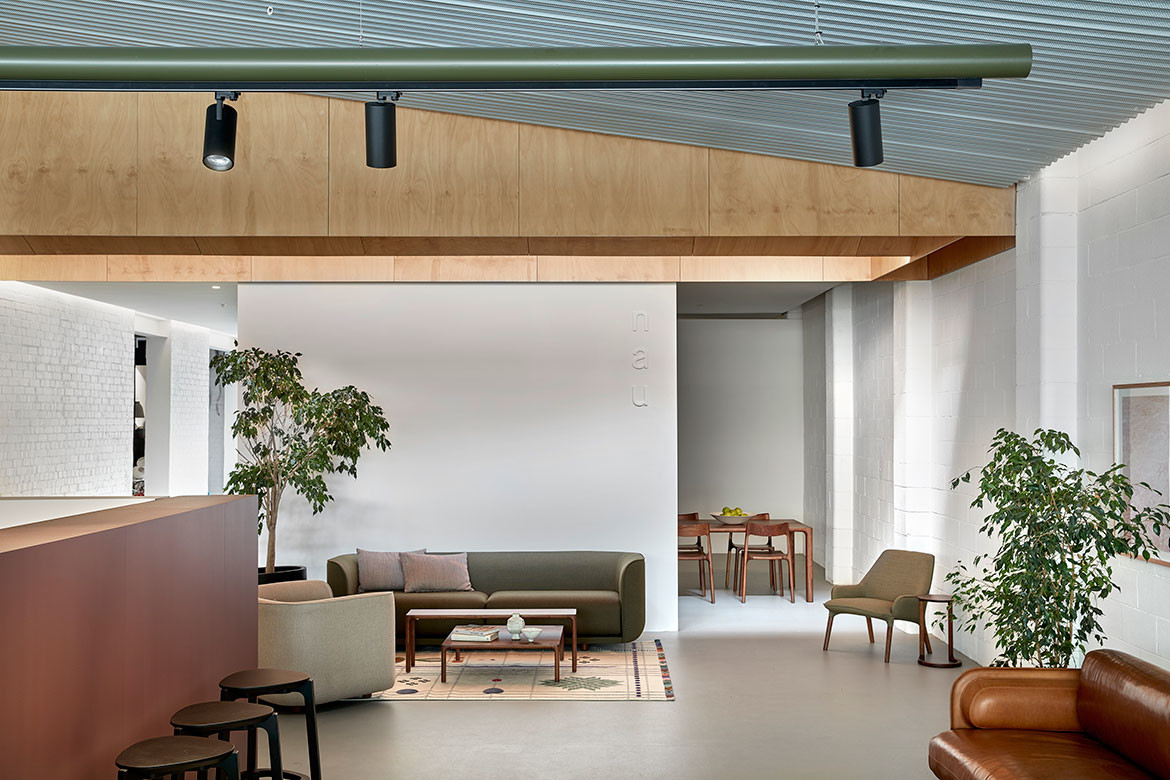 ---