These 6 highly curated interiors show just how powerful a collection of art can be for making a house a home.
Art, while subjective, begs the question: do you really have the knowledge to make the right decision? Thankfully many are now taking up the expertise of curators with artworks curated specifically for an interior. Others have the expertise in-house or personally and are rising to the challenge splendidly.
More generally however, where architects are excelling lies in creating context and frames for serious art collections and it is here that a shift from the white cube to interesting and exciting interiors is taking shape.
Seaside Penthouse by T.K. Chu Design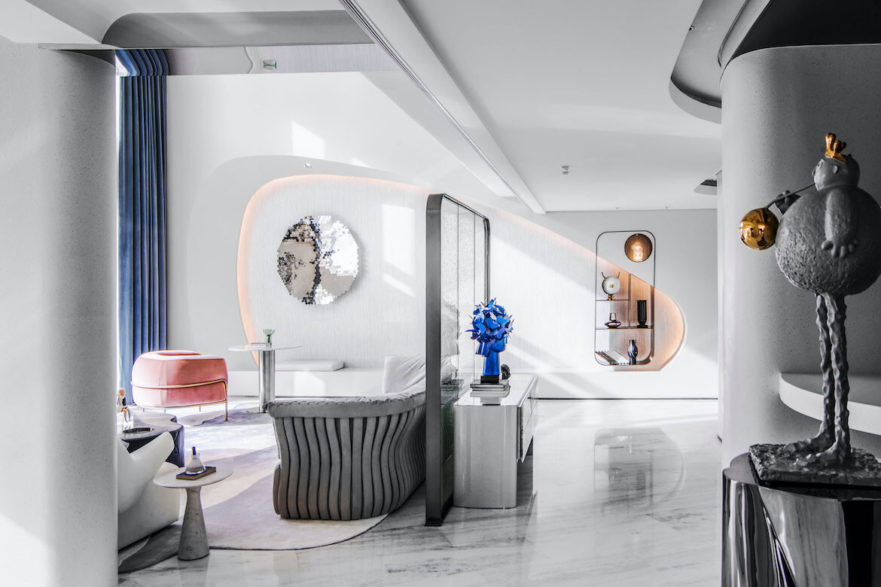 For T.K. Chu Design, 'sea' was aptly the theme for this home, not just decoratively, but also reflective in space and functionality. In taking this approach there is an openness to the penthouse, with no partitions between entry and living room, only a transparent screen adorned with raindrop-shaped bubbles and subtle ripples. Indeed, art is integral to this design with the selection of mindfully displayed pieces effectively converting the apartment into a private art gallery.
Elià house by Studio Prineas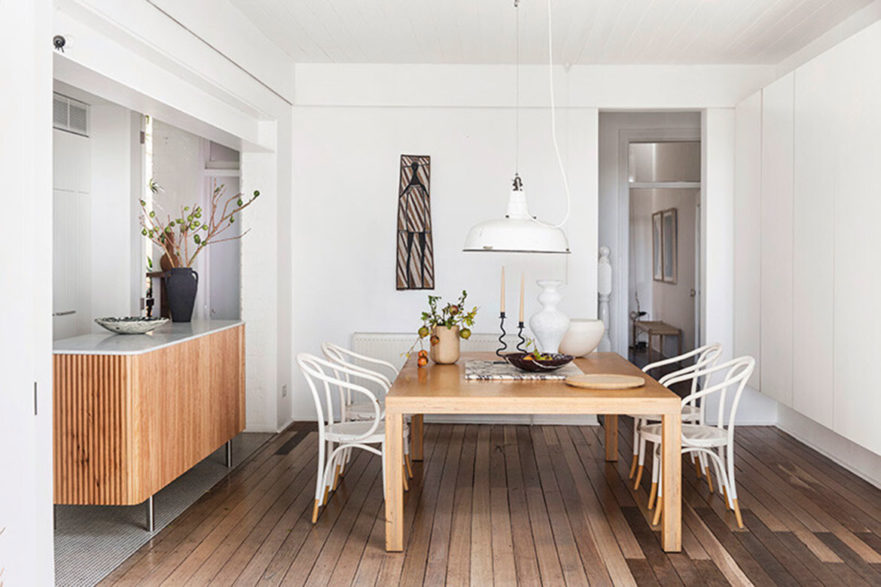 Architecture power-couple Eva-Marie Prineas, principal at Studio Prineas, Peter Titmuss, BVN principal, were in possession of a perfect dining table – they just needed to find the right house for it. When a free-standing Victorian Italianate terrace with the potential for windows on all sides, a north facing garden – and importantly, enough space for the AC dining table designed by Andrew Cortese – became available, it felt too good for the couple to pass up. Without needing to rush, Elià house is a home developed with love and care over a decade, here each artpiece and object is given space and clarity. Moreover, like all their choices, each piece is considered and displayed to optimal effect.
Curatorial house by Taylor Pressly Architects, with curation by Otomys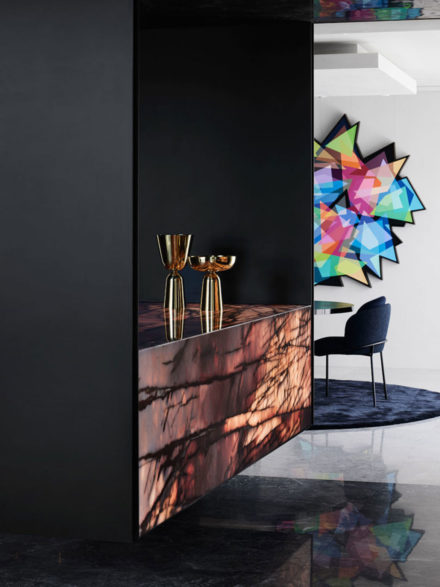 "For Otomys, curating art for a home is not a three-pronged approach," says Megan Dicks, Otomys founder. "It's more than that – we certainly consider the architectural and interior design and the client brief but we're attentive to those subtleties that build an emotive journey through a home. We appreciate the balance of beauty, curiosity, light, and dark and the emotional and cultural value of art aside from the aesthetic. Our art curation intends to highlight the overall character and experience of the home and this way the art collection in every home is unique."
This Humid House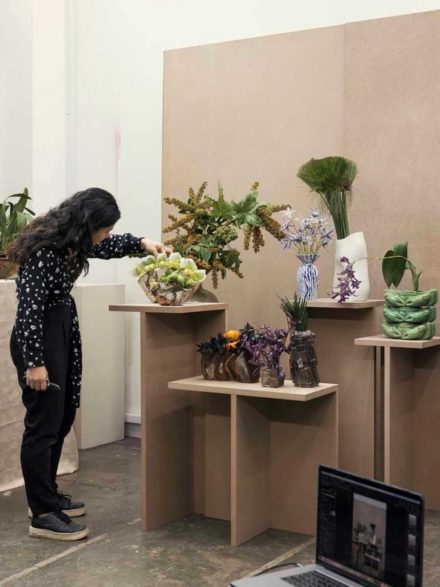 Exploring the artform of plants and vessels, John Lim's Humid House contextualises each object as precious: "There is a design pedagogy driving how we think about and frame things," he says. Questioning and extrapolating is an inherent part of the vocabulary, where creative huddles, show-and-tell, and endless references shape the dialogue. As such, the team is always looking at things through a lens of art and design, drawing inspiration from disparate places – a woven fibre wall hanging, a sponge-like sculpture – and then breaking it down to how they might achieve a similar quality.
Rooshad Shroff's artisanal practice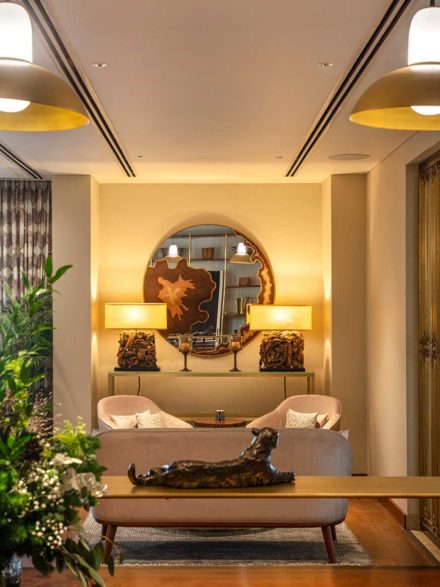 Introduced to the world of design through his family, and with a love of the arts, Rooshad Shroff always knew he was destined to design. Leaving India at 20, he travelled to the US to further his academic career, studying architecture for five years at Cornell University. In 2020 and at the height of the pandemic, Shroff took the opportunity to open his gallery. This may have seemed a brave step for some, but for Shroff, this was a perfect opportunity to present his work to the wider public.
With a change in perspective taking place and more people appreciating locally designed and made objects, the office and residential-like gallery is a place to showcase not only Shroff's visions but other creatives' work through exhibitions and events.
QT Newcastle by Nic Graham, curation by Sophie Vander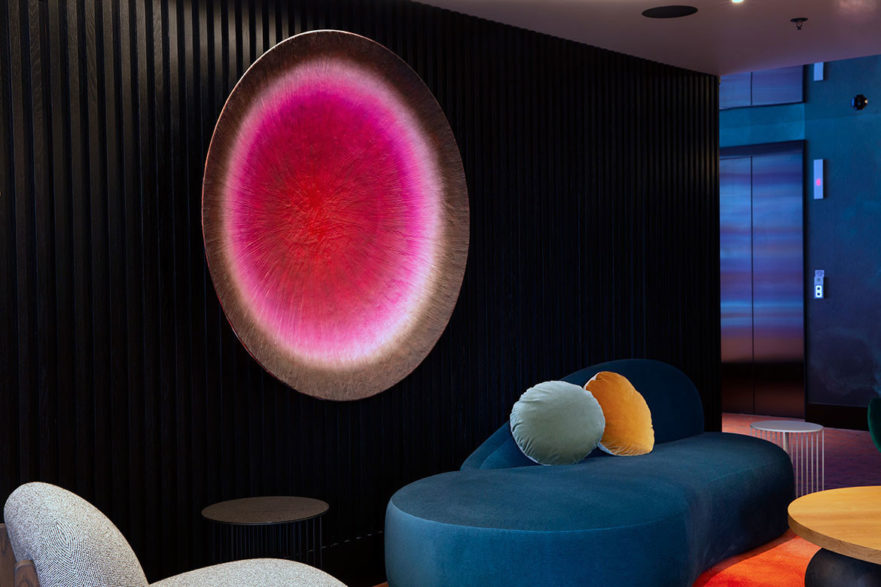 Responding to Nic Graham and Associates' interior for the new QT Newcastle, art curator Sophie Vander came into the project having worked with Graham previously on QT Melbourne. "He's just such a joy to work with. He's just a creative bundle of energy. So it was great to collaborate with him later in the project. He already had the vision but didn't have the actual artists or artworks in mind," says Vander.
Want more stories about art and interior design? Look through our archive here
---