Vincenzi's robomojo explores possibilities of ai
Vincenzi's project ROBOMOJO is an exploration of the bounds and potential of technology, and its relationship with art, culture and the future. Using artificial intelligence (AI) the artist reimagines pop-culture staples of cinema, conjuring up fascinating – and often perplexing – interpretations of classic favourites such as E.T., Star Wars, Batman and Reservoir Dogs. Vincenzi's digital designs are presented as movie posters that explore how these cultural touchstones may be interpreted by the cold mind of a computer. Following inputs of prompts and descriptions about the movies' visuals, titles and premises, the AI software generates captivating artworks in what Vincenzi describes as 'a cultural feedback loop'. The images are then rearranged into cinematic poster compositions, presenting information about the movie.

movie poster for Jaws
all images by Vincenzi
ai reinterprets pop culture staples of cinema
AI innovation has unlocked many meaningful possibilities in the realm of art, redefining the way art can be produced and enjoyed, and fostering new relationships between artists, and their artworks and audience. With the invention of new systems such as DALL·E and Midjourney, artists are now equipped with powerful tools which can be used to supplement their works, using the technology to test the boundaries of the discipline. With ROBOMOJO, Vincenzi considers how new forms of artificial intelligence will impact the inherently humane, and handmade nature of art forms.
The artist questions: 'Is Artificial Intelligence the end of art as we know it? How would AI decipher humanity's cultural past, let alone construct our cultural future?'. As such, the project uses AI to open a conversation about the incoming wave of AI and how humanity's creative output will evolve as a result. Vincenzi's experimentations conjure up a range of results, 'from curious to spectacular to downright perplexing. But never boring.'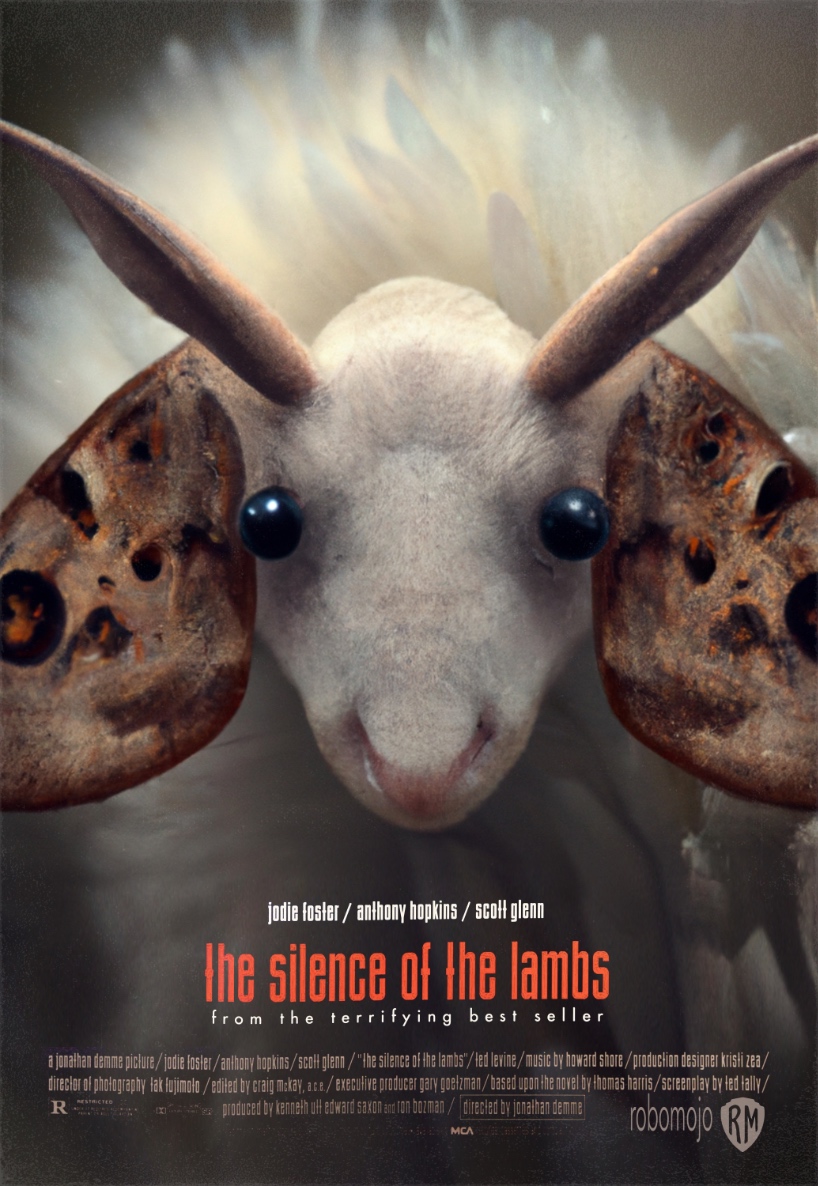 The Silence of the Lambs poster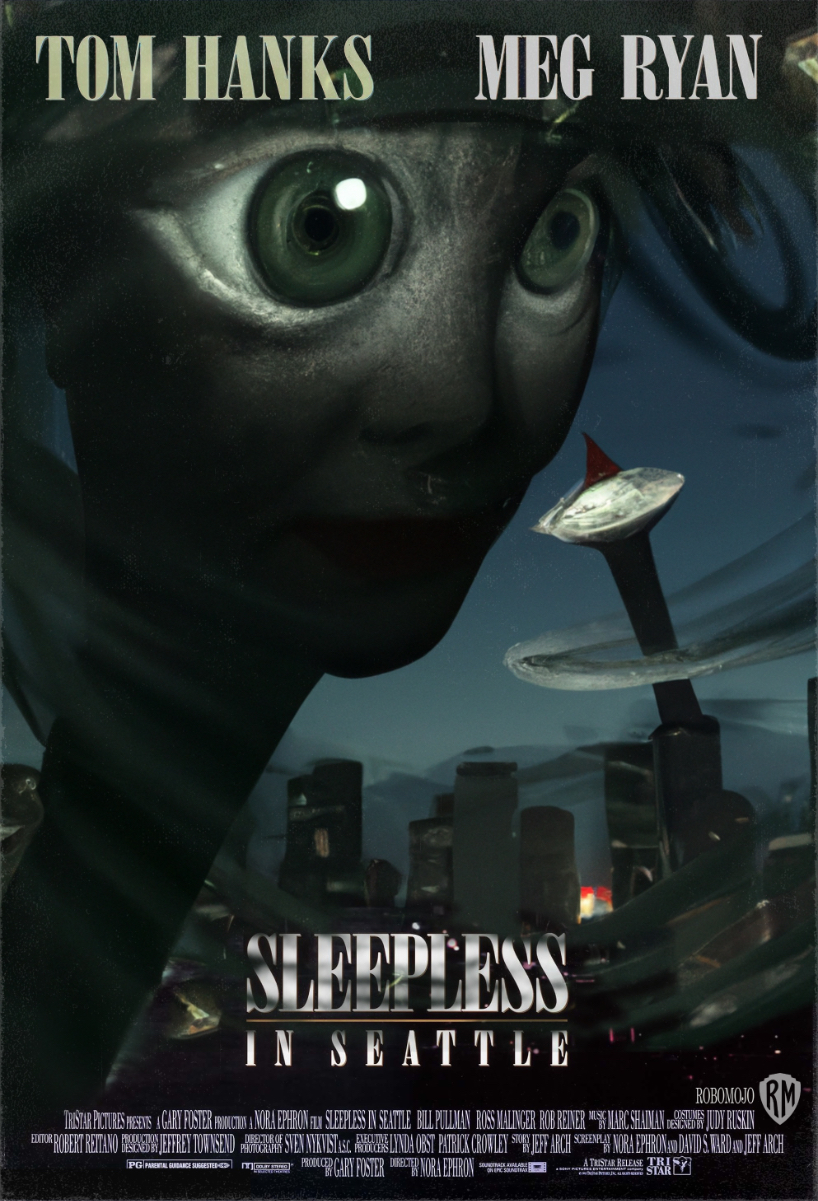 Sleepless in Seattle poster