Collaborating with Quandamooka artist Leecee Carmichael, Seljak's new Gather blanket expresses place through its functional beauty.
One of the most interesting collaborations to emerge of late is that between blanket weavers and artists. In Europe, ZigZagZurich has been working with artists for some time and most recently partnered with Maria Prymachenko's estate to create wonderful designs that additionally raise money for the Ukraine.
In Australia, Seljak has instigated its first collaboration with an artist and with a result this good, we expect it will become a new direction for this fabulous company. Indeed, this first collaboration with Quandamooka artist Leecee Carmichael to create the Gather blanket is exceptional.
It is without doubt a beautiful blanket. Moreover, it has clearly been designed for this purpose, as opposed to so many products that cut and paste artworks. Rather, this is a jacquard woven, considered and articulate interpretation of the artist's concerns.
"The weave of the Gather blanket brings together the many threads of a gulayi (Quandamooka women's bag) which loops and diagonally knots ungaire (freshwater swamp reeds). Gulayi have supported daily life for millennia and were used to gather shellfish from the shorelines of Minjerribah and Mulgumpin (North Stradbroke and Moreton Island)," says Leecee Carmichael of the large central motif.
The surrounding depictions, however, hold equal importance: "Our Quandamooka waters are alive, nurturing and sustaining us with ginyingara (oysters), eugaries (pipis) and quampi shells and many other precious freshwater and saltwater food sources. Today, on Country, we gather to weave and feast from the dabiyil (waters). Quandamooka djagan marumba (Quandamooka Country is beautiful)."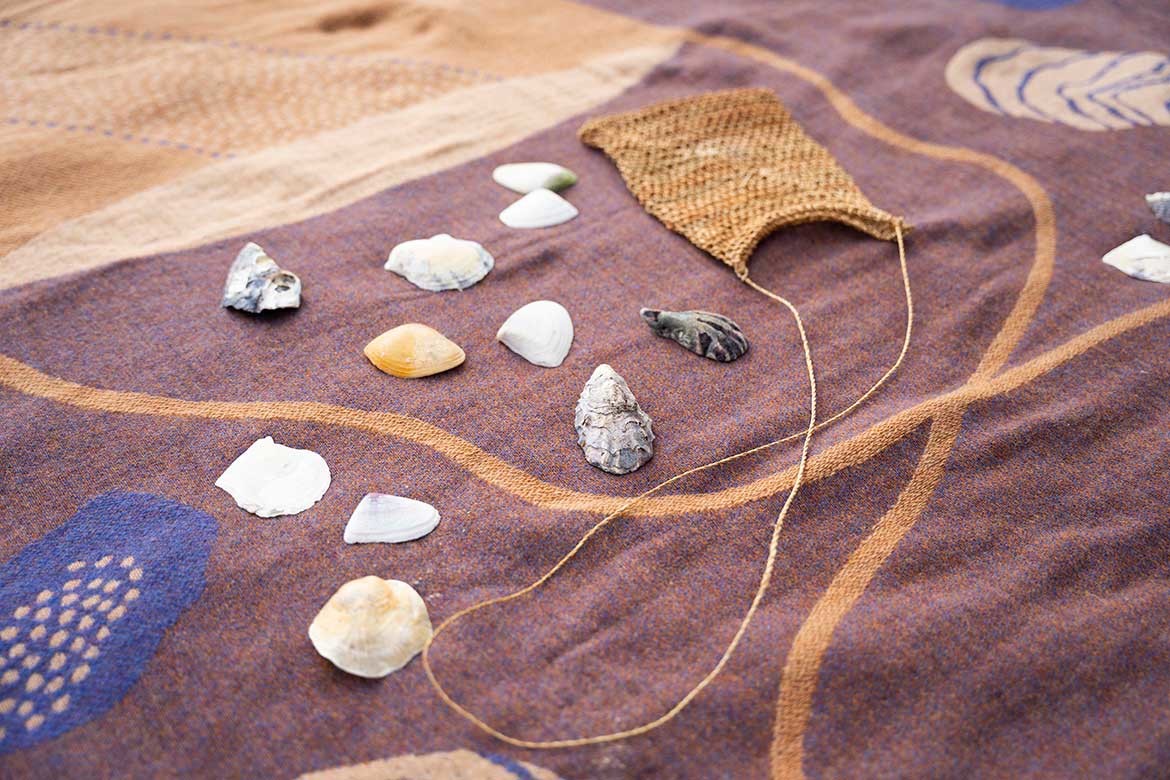 Embracing traditional techniques to express contemporary adaptations through painting, weaving, and textiles, Leecee Carmichael is a multidisciplinary artist who honours her saltwater heritage by incorporating materials collected from Country.
Beautifully realised by Seljak, the blanket is woven in Lithuania from yarn spun in Italy from old woollen jumpers and knitwear. "The mill we work with in Lithuania is almost a century old and is expert at weaving luxurious woollen blankets. The jacquard looms mean we can weave beautiful, abstract artwork into the blankets," says Sam and Karina Seljak. Lightweight and incredibly warm, the blanket brings softness and warmth to the home or outdoor setting.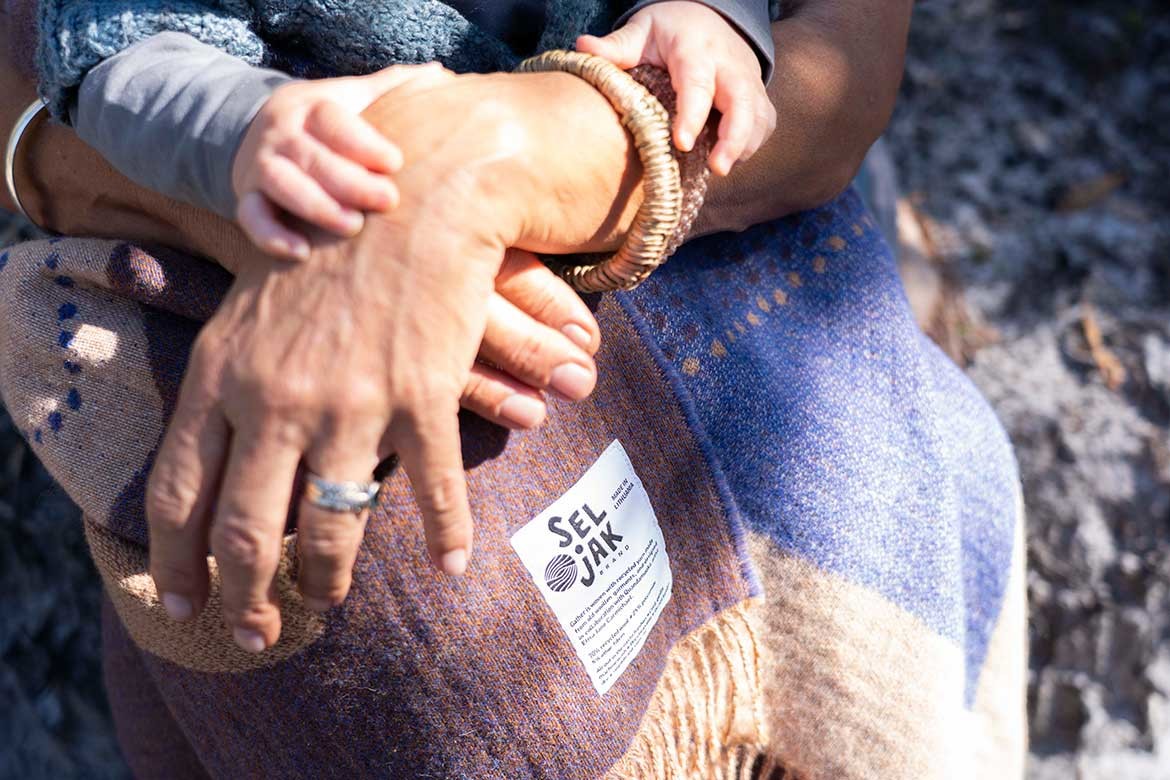 Seljak has been creating beautiful blankets for some time now and everything the brand creates impresses. Co-founded by sisters Karina and Sam Seljak, the blankets are Carbon neutral, closed-loop, sustainable, and ethically made: "After your blanket has enjoyed a long, adventurous life we'll collect it free of charge using a carbon neutral courier service. Back at the mill, we'll shred it and spin it into new yarn to make future blankets. This circular model allows us to divert waste from landfill and create a luxurious and useful blanket for your cosiness," they say. What's more, for every blanket sold, $5 is donated to the Asylum Seeker Resource Centre.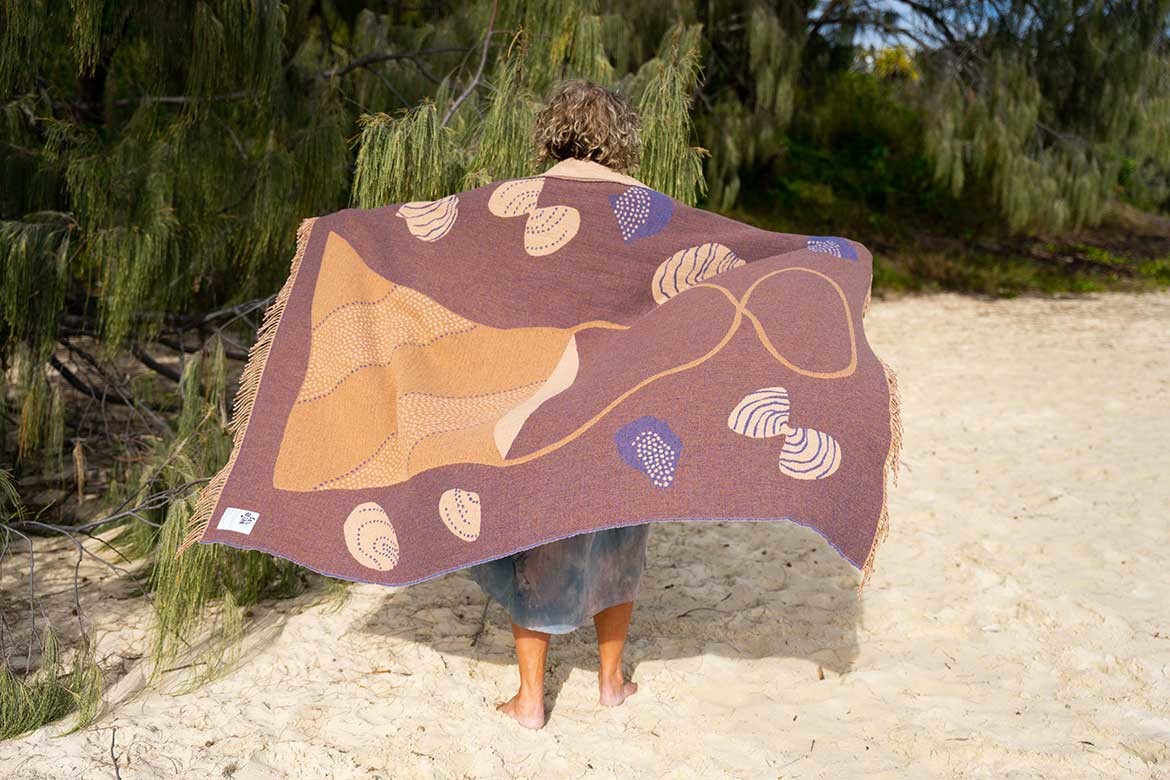 Seljak
seljakbrand.com.au
Photography by Josh Tate
We think you might like this Q&A with Seljak founder Samantha Seljak
---