While rammed earth has been used in construction for millennia – famously for parts of The Great Wall of China – it has recently come back into fashion thanks to a move toward conscious design and an adjacent desire for natural and locally-inspired aesthetics.
While historically rammed earth has been a material that necessitated thick, heavy walls, new technology now permits panels that are smaller, lighter and more durable – saving money on both its transport and required square footage. With a raw beauty enhanced by its unpredictability and inherent imperfections, more and more designers are opting to recast this once mundane material in new and exciting ways.
Today, rammed earth is made from the mechanical compression of soil mixed with a percentage of cement, which architect and founder of Indonesia's Inspiral, Charlie Hearn, explains has helped to further stabilise the substance as well as smoothen the resulting surface. Hearn's undulating rammed earth walls at the award-winning Ulaman Eco Resort in Bali display the cornucopia of colour these walls naturally afford.
"The material has an incredibly low carbon footprint from transport to production to construction," Hearn continues, "Plus its compressive strength can support floors and create walls that are highly insulative, soundproof and even improve air quality."
Architect and owner of U.S.-based DUST, Cade Hayes, adds that the minimal use of concrete, compared with cement, is what makes it so sustainable, though cement content ratios vary per location and according to local building codes.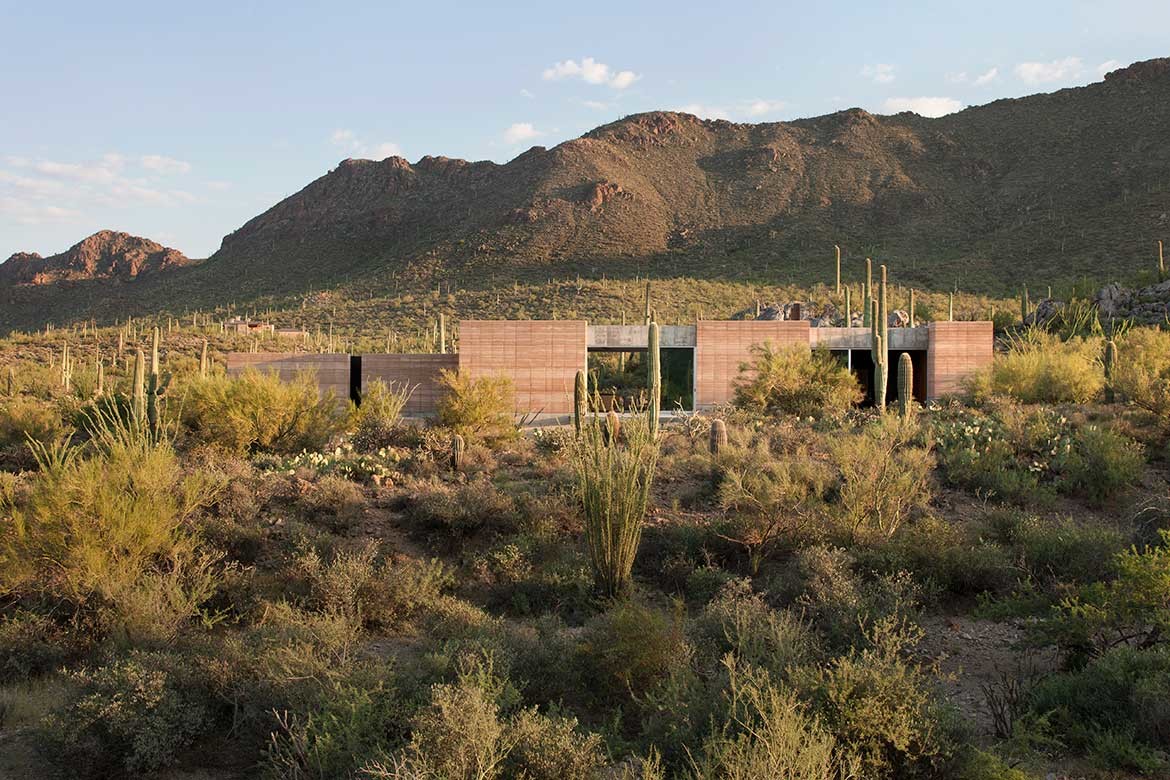 Hayes and her team at DUST have completed a number of projects using sand, soil and volcanic rock native to the deserts of the American Southwest. Though brutalist in form, her buildings are rendered soft by the earthly palettes of each distinctive wall.
The layered look of DUST's Tucson Mountain Retreat merges seamlessly into the surrounding Saguaro National Forest. At the same time, the off-grid Casa Caldera home in Santa Fe features textured walls composed of a mixture of pulverised red scoria and cement Hayes dubbed "lava-crete".
Other recent projects recognising the beauty of rammed earth include Luigi Rosselli's Great Wall of Western Australia or Dialog Design's Nk'Mip Desert Cultural Center in the Canadian desert of British Columbia.
As natural stone continues to be de rigueur among builders, increasingly improved rammed earth technology ensures the look can be achieved more and more via conscious creation versus destructive extraction. Process enhancements also allow architects and designers to expand creatively and explore yet-to-be-imagined uses for this versatile material.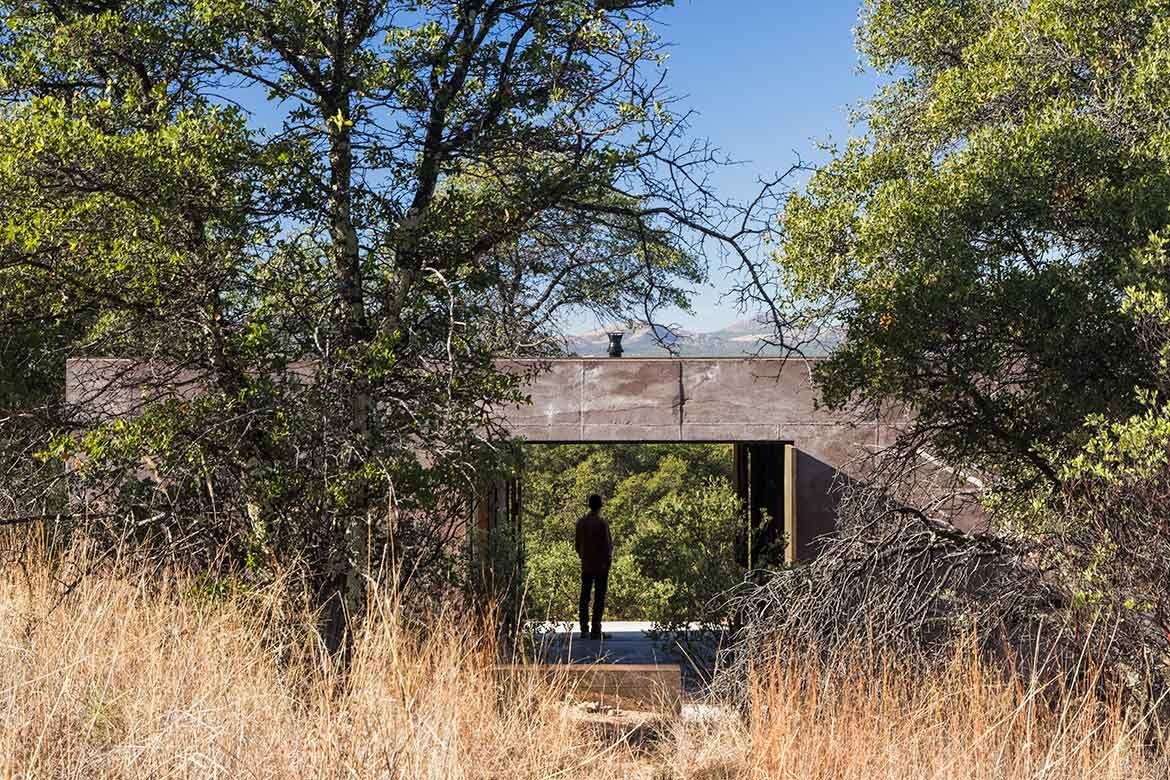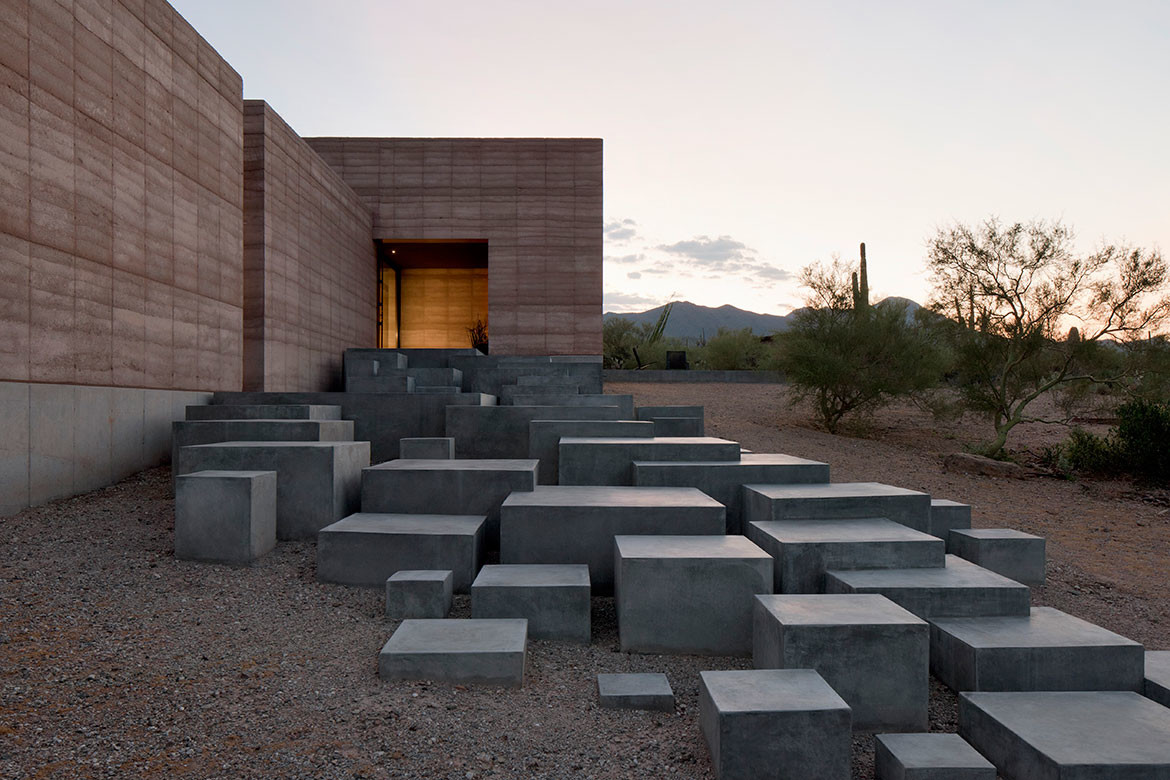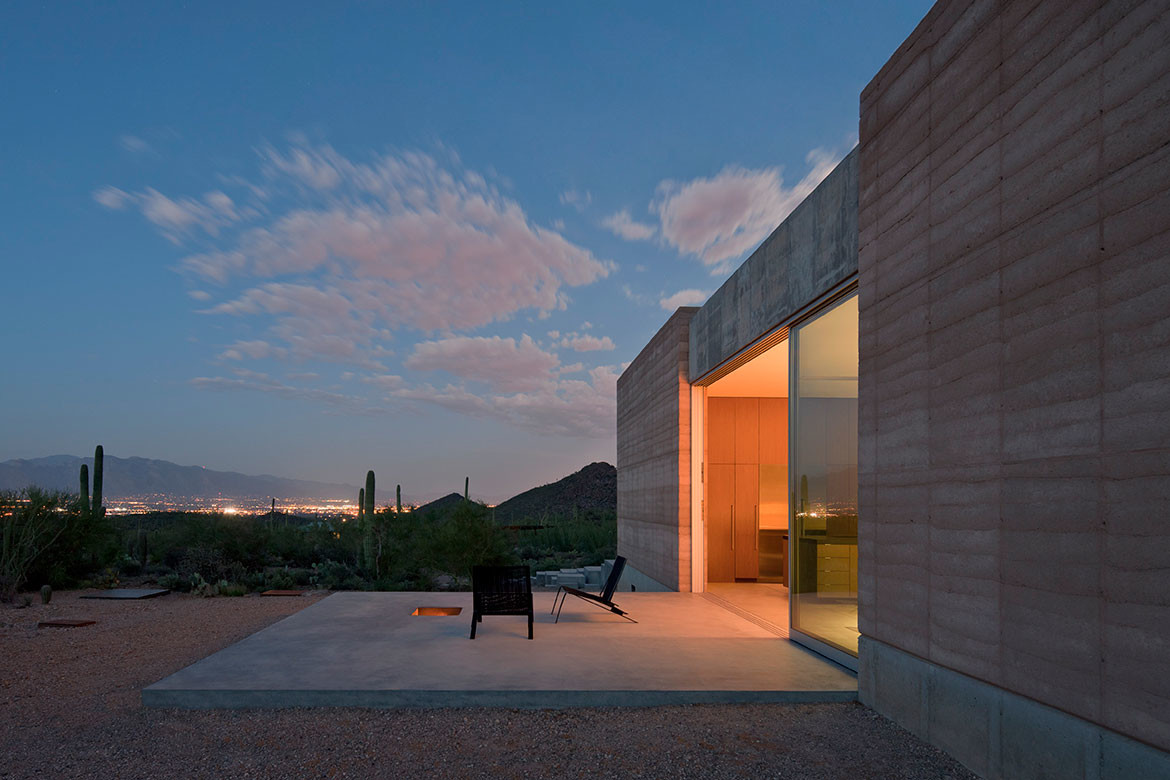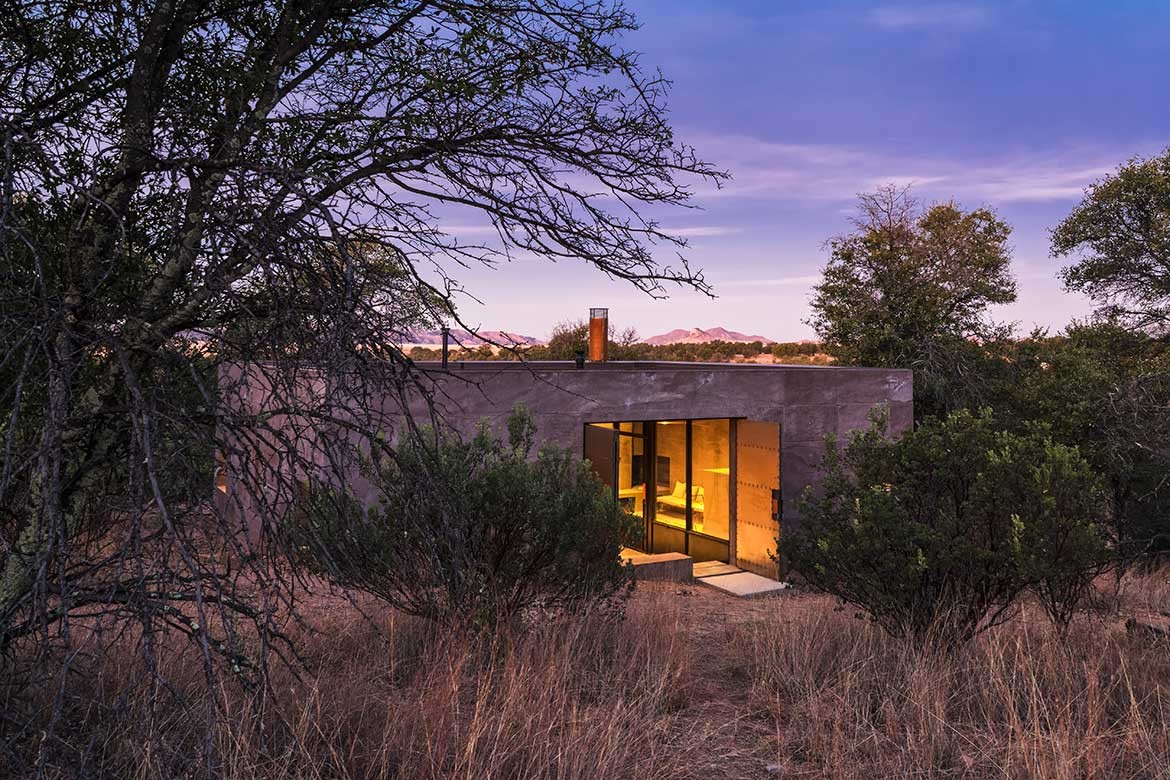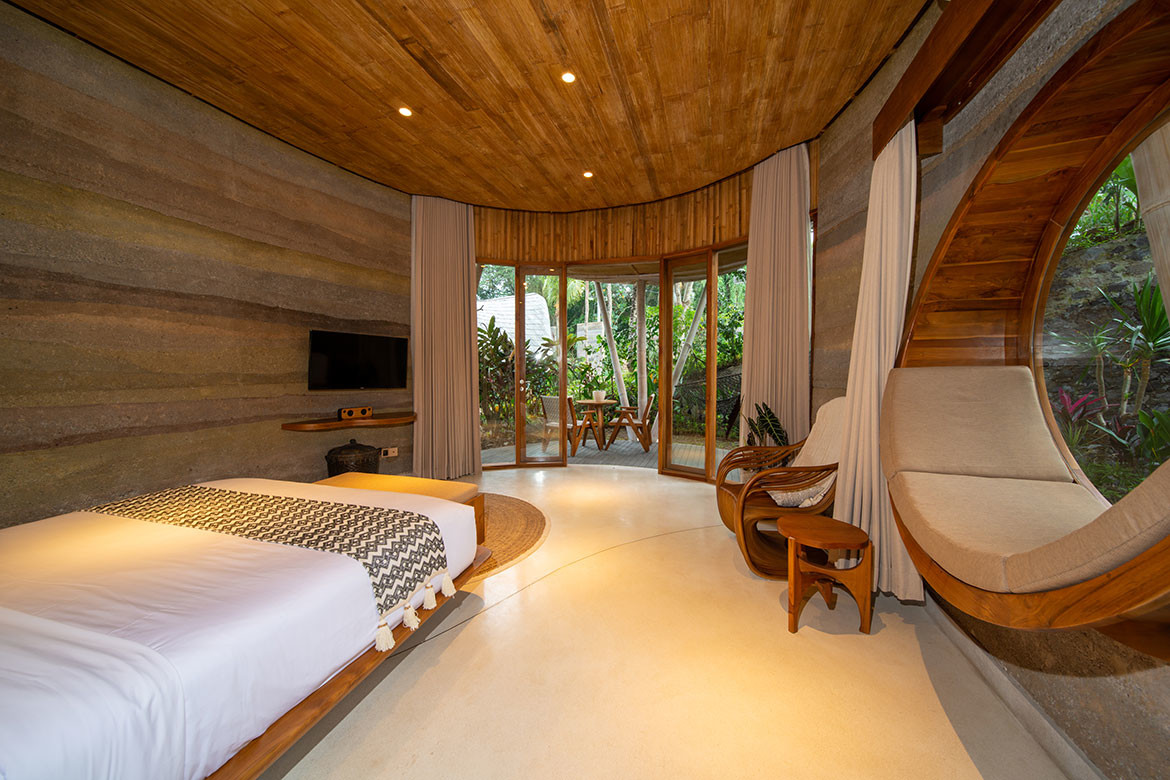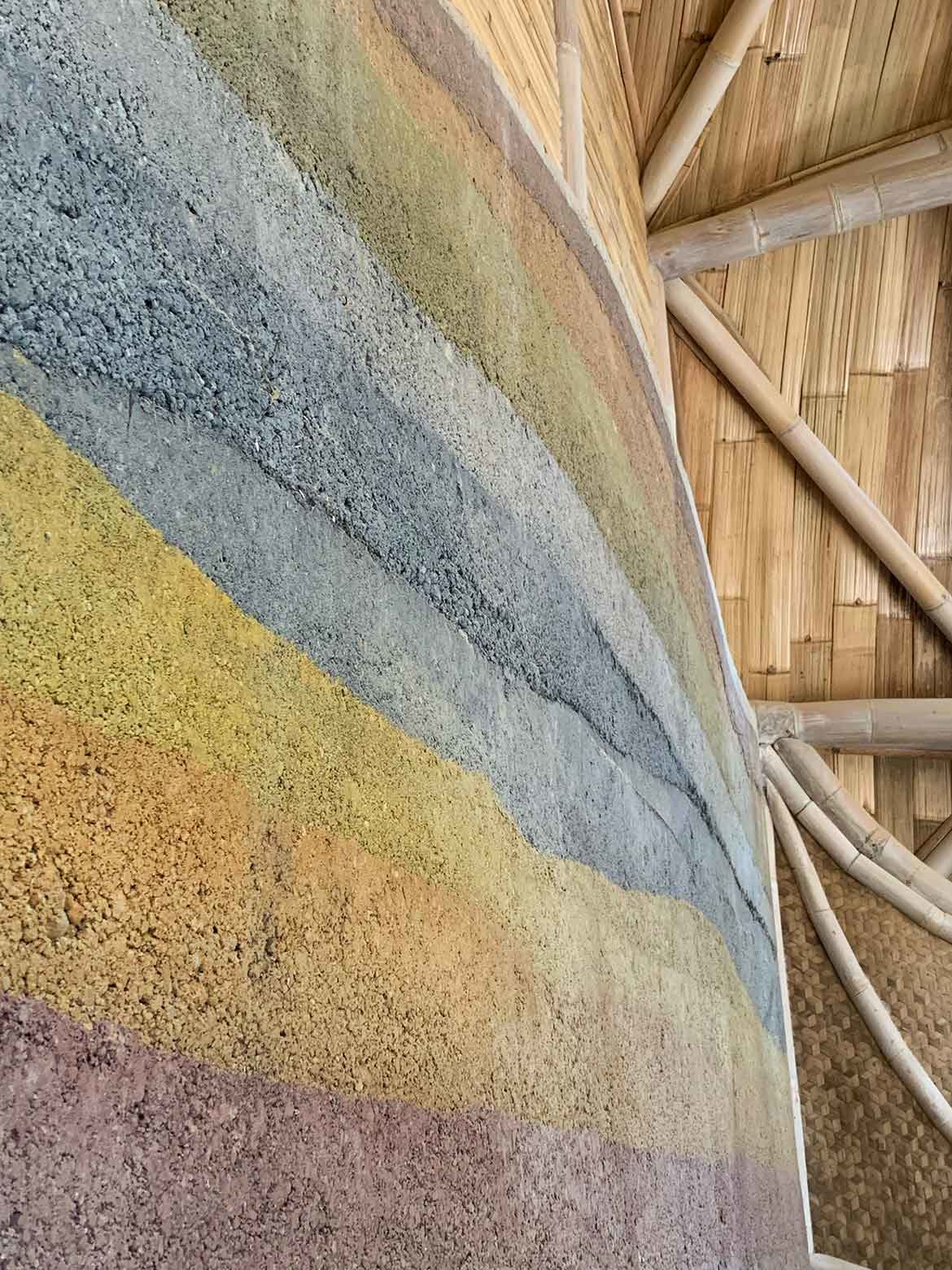 ---