The Addis outdoor furniture collection by Kett combines minimalist style with all-weather performance to create a seamless transition from interior to exterior spaces.
Ever since the COVID-19 pandemic forced us indoors, we have become acutely aware of the positive impacts of nature on wellbeing. As a result, homeowners are prioritising good air quality, verdant surroundings and an alfresco lifestyle with designers tasked with bridging the gap between indoor and outdoor spaces.
A consistent design language flow through from interior furniture to exterior furniture encourages a more seamless, relaxing transition. The Addis outdoor collection from Australian furniture brand Kett is designed specifically for this purpose, providing a range of products that feel like they could be used indoors with its thoughtful use of shape and materials.
Designed by Justin Hutchinson, Addis is a minimal, all-weather outdoor furniture range that includes individual outdoor pieces which are all made using either powder-coated aluminium, teak and ceramic finished with cushions upholstered in Melbourne using durable, weather-resistant fabric.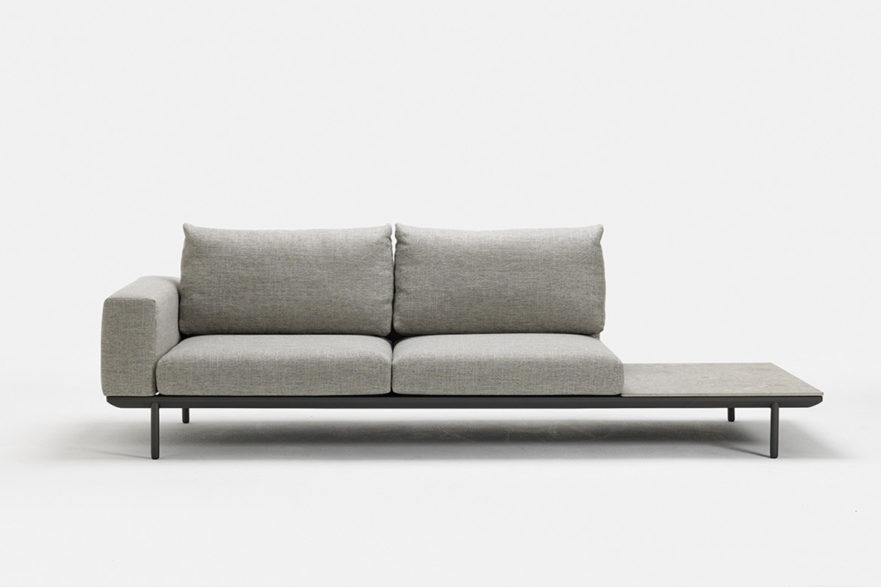 The Addis sofa is an all-weather modular platform sofa with teak or porcelain features. Its frames are crafted from powder-coated aluminium, with cushions upholstered in materials that are guaranteed to endure Australia's harsh climate. Seat and back cushions consist of all-weather reticulated foams surrounded with 200 grams of Dacron, providing ultimate breathability and drainage. Highlighting the collection's flexibility in a range of unique spaces, this modular sofa is available in sections, allowing the customisation of shape, size and fabric.
The Addis outdoor dining collection is made using powder-coated aluminium, teak and ceramic. Featuring benches, coffee tables and extension tables, this range offers many different set sizes and modular configurations, and matching finishes to complete the setting.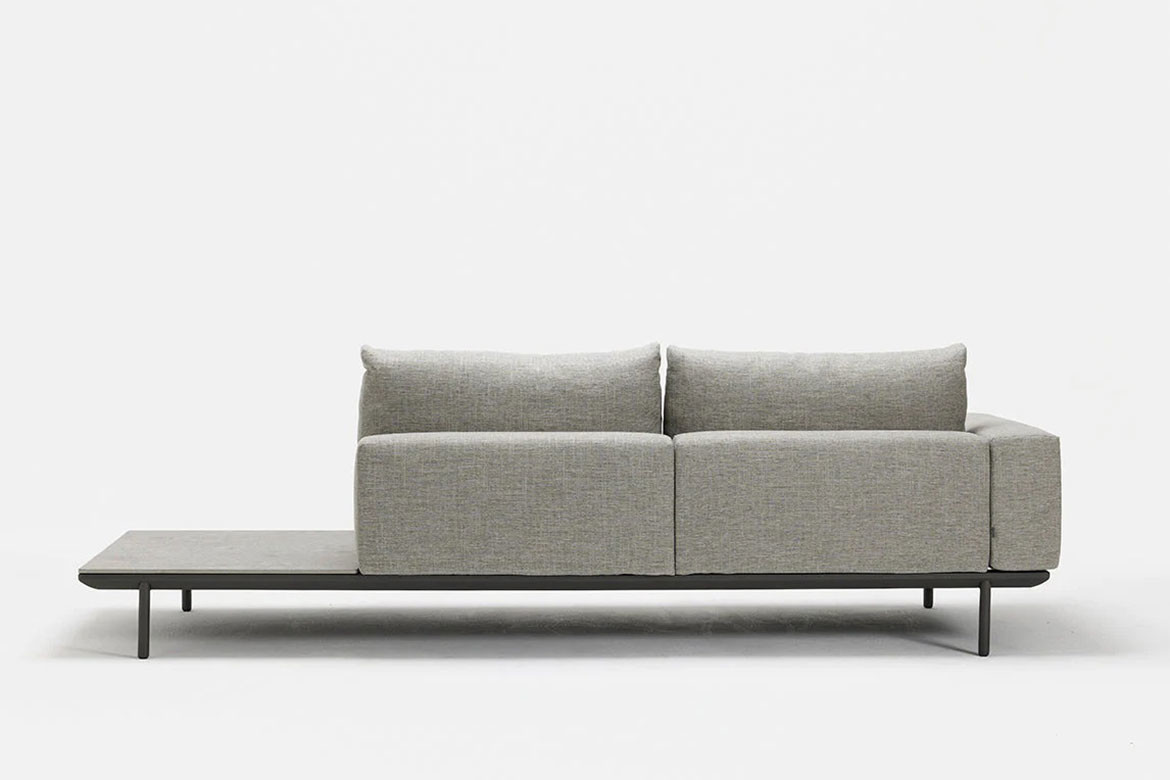 The Addis collection began with the idea of the being able to design robust and durable pieces while trying to evade visual mass. The slimline contemporary design echoes this initial vision, particularly the fine cylindrical shape of the sofa legs and the edges of the tables, which create a thin flat surface that wrap around the tabletops. All these small details have been refined to try and achieve an overall softer more elegant look, while still maintaining the strong structural integrity of each individual piece.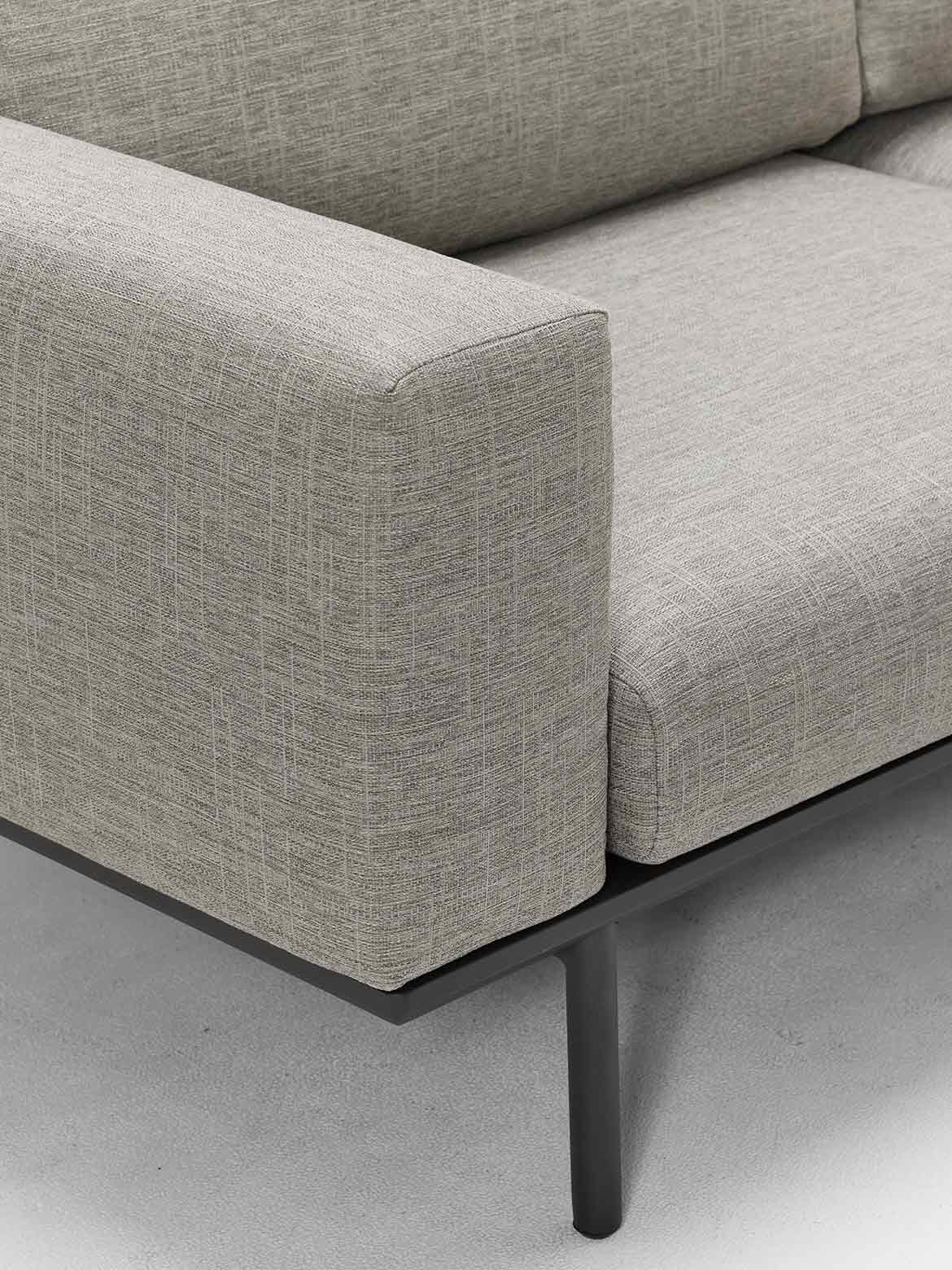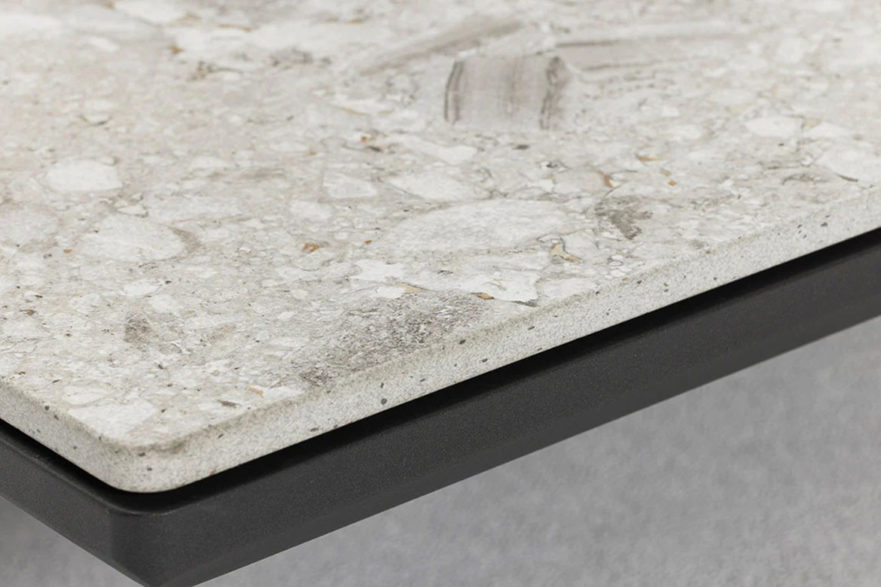 The durability and longevity of each piece owes much to Kett's considered material choices. All fabrics and materials require little maintenance, with fabrics only needing to be sprayed with a hose. Teak provides a distinctly Australian aesthetic as it develops a silver-grey patina when exposed to sun and rain. It can be treated to maintain its warm tone or easily restored back to its golden hues when purchased. On the other hand, porcelain offers a premium, natural-looking stone with a silky-smooth feel and its non-porous properties make it easy to clean.
With the Addis outdoor collection, Kett celebrates a uniquely Australian way of life, drawing inspiration from our natural landscapes along the Victorian coastline. 
The Addis outdoor collection is available from Cosh Living, distributors of leading local and international furniture brands.
Cosh Living