Achieving the look of a classic French kitchen is about creating a cooking environment that combines traditional elements with modern conveniences.
Grand yet liveable, French style kitchens are among the most revered in the world. Effortlessly combining the old and new, they incorporate classic fittings while embracing modern trends and tastes. Mixing organic materials, rustic furniture and a touch of intrigue, their warm and convivial atmosphere is the perfect place for preparing typical French cuisine.
To enhance the French aesthetic, consider a muted colour palette of whites and gentle pastels. Textural accents, such as rough plastered walls, exposed stone and timber floorboards add a rustic charm. A large sink, with traditional French Provincial style taps, can add a regional flavour to the space while open shelving is a great way to show off vintage finds and antiques.
While these elements can help you along your French journey, the heart of a true French kitchen lies in the cooking zone, and this is where La Cornue's collection of Château Range Cookers make an unequivocal statement.
The Château collection brings together more than 100 years of research and development to deliver unmatched cooking technology. Handcrafted in La Cornue's Paris workshop, each Château vault oven is meticulously designed and beautifully crafted, exhibiting the brand's timeless style and attention to detail.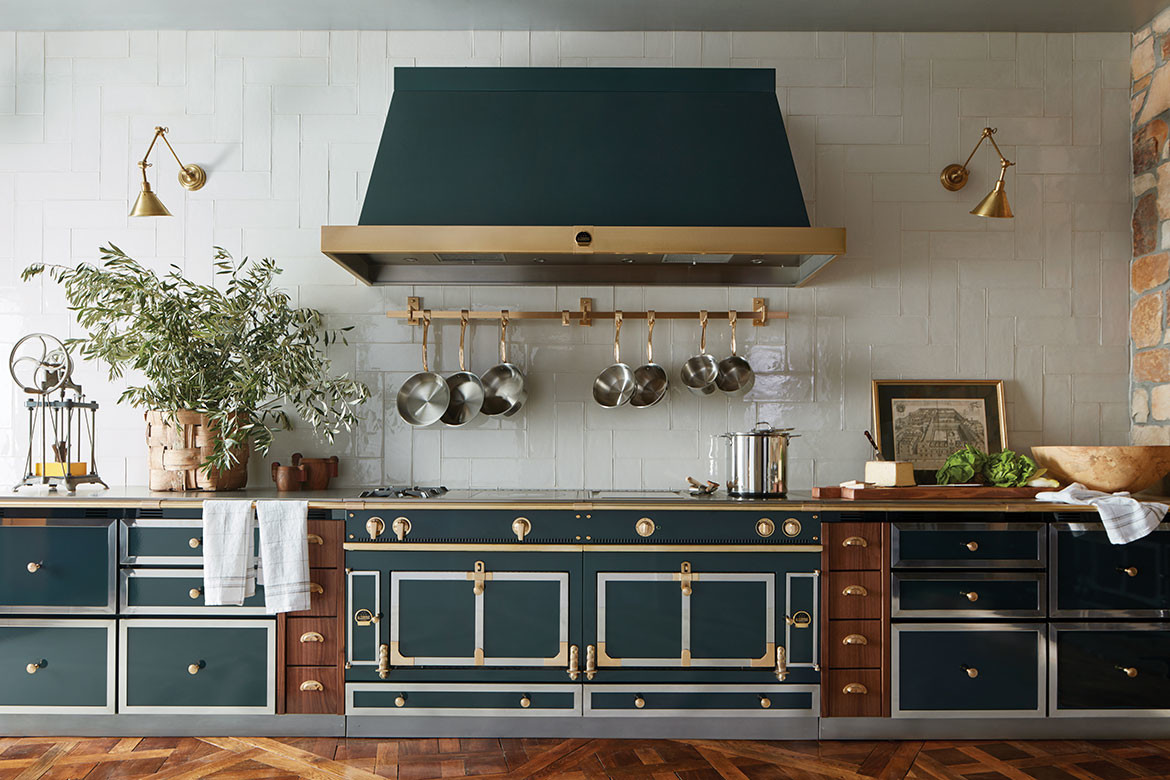 La Cornue's flagship models, the Grand Palais 180 Cooker and the Le Château 165 are the true embodiment of this premium range of luxury cookers. Offering unparalleled kitchen performance, both models feature vaulted ovens with airtight doors, powerful professional burners, heavy cast-iron burner grates and stainless-steel range tops. With their spacious internal airflow structure and exclusive G4 technology, La Cornue ovens lock in flavours and ensure each dish is cooked consistently.
At 180cm wide, the Grand Palais 180 kitchen range cooker accommodates two large vault ovens that can connect to gas and electricity. There are seven possible configurations available for the stainless-steel cooktop, including induction, gas, wok burner, French skillet, teppanyaki and lava-rock grill.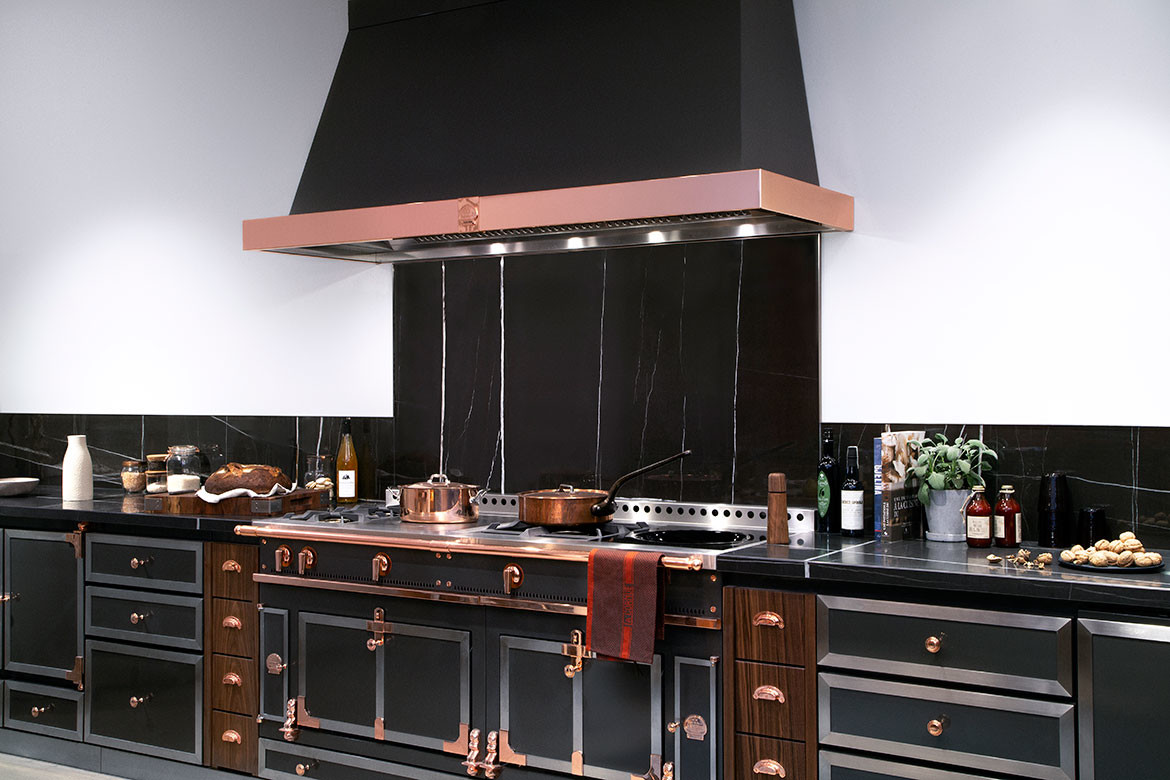 The Château 165 kitchen range cooker brings together two vaulted ovens of different sizes, one gas and one electric, topped with a choice of five range top configurations. The 165cm wide, stainless-steel range cooker includes two storage drawers in the lower section that allow you to store your dishes easily and elegantly.
The true uniqueness of these cookers lies in the fact that they can be customised to suit your individual needs. The stainless-steel hob offers many configurations to best meet your cooking habits, and what's more, each oven is made to order in your choice of trims, finishes, materials and porcelain enamel colour options. With over 8,000 possible design combinations, La Cornue ovens can be tailor made to your style and cooking preferences.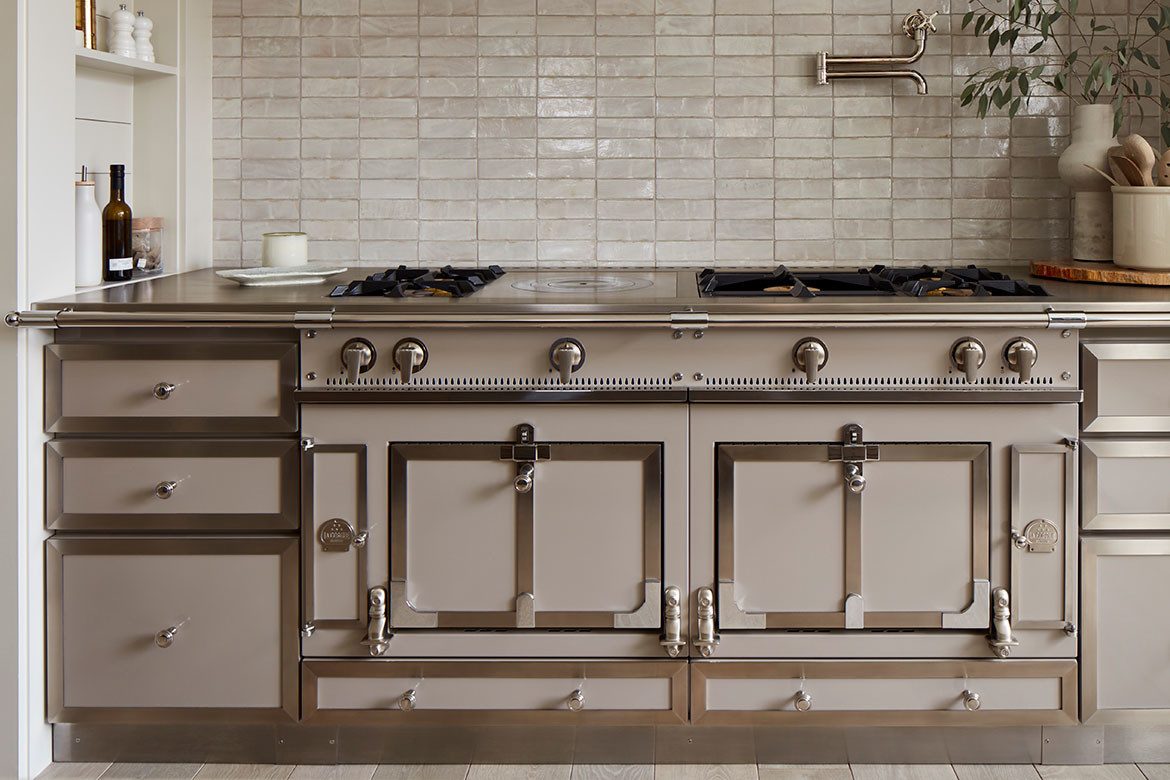 From 1908, when it was first founded by Albert Dupuy,  the company has become an icon in French cuisine by producing a unique range of cooking appliances and complimentary culinary architecture made in their signature style and handcrafted to last for generations.
The Château collection is La Cornue's crown jewel. The company celebrates its connection to its French heritage by emulating the design of the traditional gas vaulted oven, while incorporating cooking technologies to keep it in step with industry innovations. In addition, the multitude of configurations and design options give customers the chance to make something that is truly their own.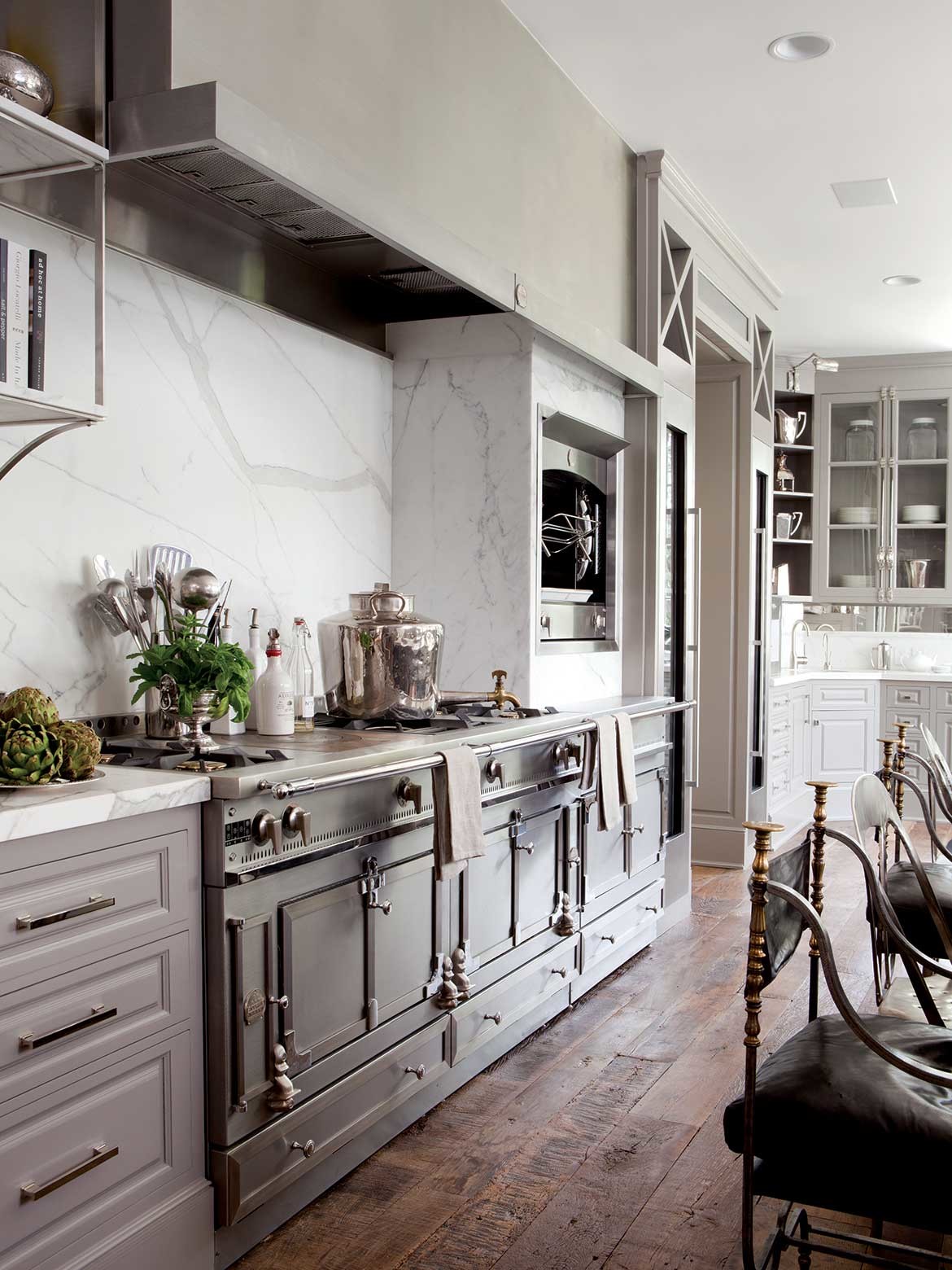 Regardless of whether you want an artistic colour centrepiece or a subtler statement to match a muted tone, every La Cornue appliance is designed and manufactured to withstand the test of time.
For more information on La Cornue's Château range, visit Andi-Co Australia's website here.
La Cornue
We think you may also be interested in La Cornue's CornuFé cookers bring a French classic into Australian homes