With its abstract patterns and evocative colours, TSAR Carpets' latest hand-tufted rug collection, Passage, turn the four seasons into timeless design pieces for your home.
A global industry leader in luxury custom-made carpets and rugs, Melbourne-based TSAR Carpets has introduced the new Passage collection, a series of hand-tufted rug designs made in collaboration with architect and interior designer Brooke Aitken, the founder of the eponymous female-owned and operated architecture and interior design practice, Brooke Aitken Design.
The Passage collection features six patterns – Day, Night, Winter, Spring, Summer and Autumn – all of which were inspired by imagery Aitken experienced in a dream about the passage of time. In the morning after, Aitken sketched a series of ephemeral graphic patterns that lived on her drawing board for years until the partnership with TSAR Carpets provided the opportunity to turn her dreams into reality.
Blending different styles to create beautiful spaces, Aitken often references Japanese design principles and contemporary aesthetics in her projects. The Passage collection sees Aitken achieve her unique vision through the materiality and technical possibilities of rug manufacturing. Her internal team helped translate her sketches into detailed photoshop designs, which TSAR Carpets then turned into rugs — built not only to stand the test of time but also to stand on their own as enduring works of art.
The Passage collection's patterns and graphic lines reflect the temporal flow of time and the continual metamorphosis of seasons. The contemplative mood created by each design is enhanced by the use of rich colours, such as midnight blue and russet dawn red, which capture how natural light changes from day to night and from season to season. Each pattern is available in two different colour options.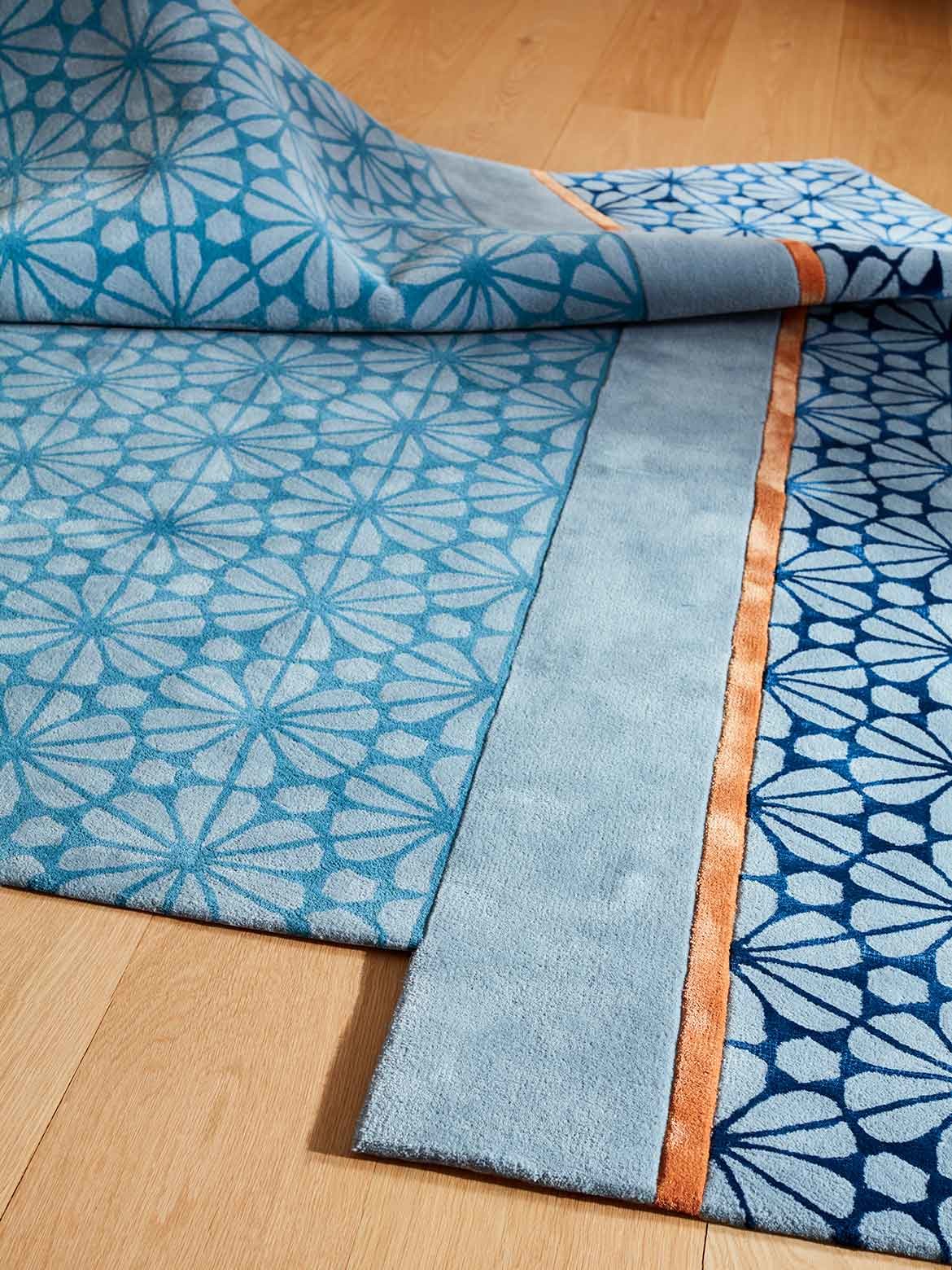 The joy of moving through seasons is further explored by the considered use of texture and materials from rug to rug. The loop pile patterns in Autumn and Winter provide a rugged sensory feeling underfoot. The Summer rug mixes 100 percent New Zealand wool gradients with highlights of Tencel to create shimmering reflections reminiscent of how light behaves during summertime. In contrast, the Winter rug's undyed wool is juxtaposed with low Tencel lines to provide a sense of warmth and comfort.
Each rug is the result of a strong collaborative effort between Aitken and TSAR Carpets. Working within the parameters of TSAR's expert technical, manufacturing and material capabilities, Aitken's initial design concepts evolved to accommodate what was achievable. After working with Aitken to select colours, fibres and manufacturing techniques, TSAR's creative team oversaw the production process from start to finish, guaranteeing that each custom piece meets the most stringent of quality standards.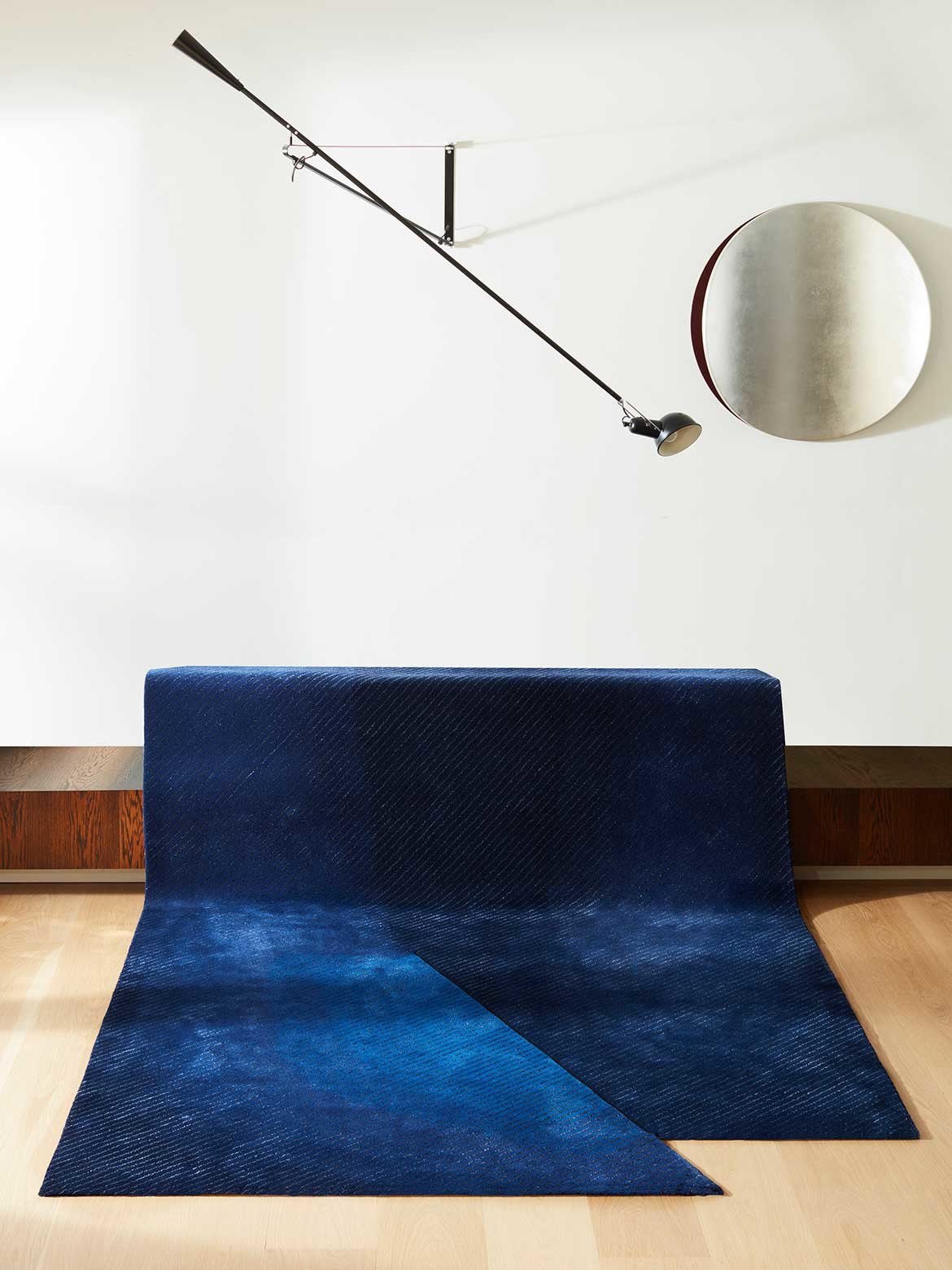 This collaboration with Aitken is another example of TSAR Carpets empowering interior designers and architects to achieve cohesive architectural expressions from the ground up. As a design-led collection, TSAR Carpets continually experiments and perfects many construction techniques, putting them in a unique position to deliver completely bespoke, large-scale carpet and rug designs for a wide range of commercial and residential applications.
With over 35 years of expertise in the industry, this Australian-owned company is now a global source for luxury carpets and rugs. TSAR's flagship showroom is located in Melbourne, with design studios in Sydney, New York, and London, and their own factory opening in Portugal this year, where their designs will be manufactured. The Passage collection is available and sold exclusively at TSAR's studios. For more information, visit the collection here or contact your local studio. 
TSAR Carpets
tsarcarpets.com